NEWS
OK! Exclusive: How Nashville Star Kimberly Williams-Paisley Keeps Her Life in Balance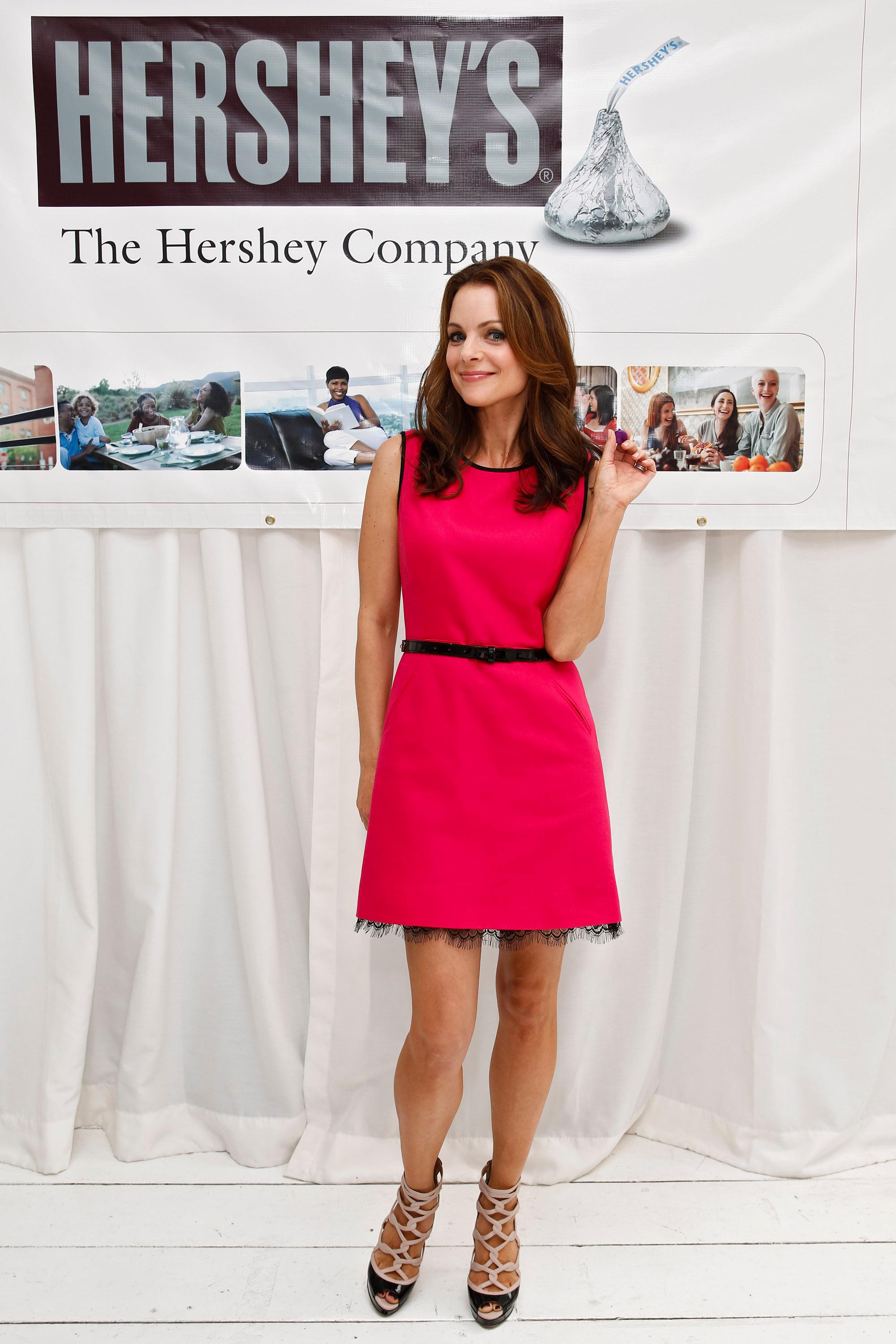 How do you even begin balancing being a mom, a wife to country music royalty AND a hectic acting career? It's all about moderation for Kimberly Williams-Paisley, star of ABC's hit show Nashville and lifestyle expert for The Hershey Company's new website, TheModerationNation.com.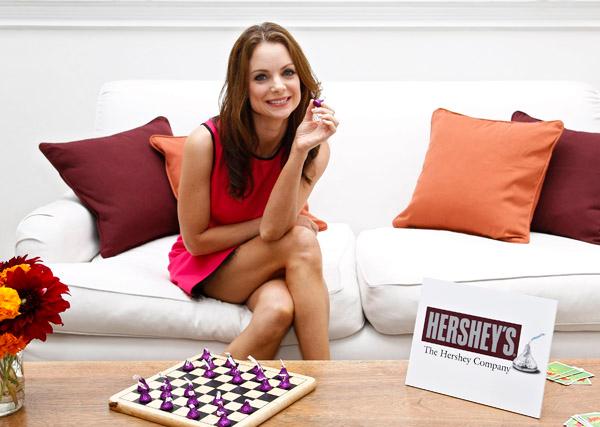 Article continues below advertisement
OK!: Hi Kimberly! Tell us a little bit about how you got involved with Hershey.
Kimberly Williams-Paisley: Well Hershey came to me with their website, themoderationnation.com, and what they are doing is sharing tips on living a balanced lifestyle. It was a great fit because for me, moderation has always been the key in maintaining a balanced lifestyle. Hershey's has great portion-friendly desserts that you can treat yourself to. It's been really fun and I've learned a lot. They have recipes on the site too, so it's a fun site to check out.
OK!: Have you made any of their recipes for your family?
KWP: Actually in the summertime, they got me into grilling! I grilled a whole head of romaine lettuce, which was delicious and a great twist on caesar salad. You can grill anything! Pineapple slices, and peach halves—you know, some things I had never really thought of. Also, they talk a lot about pairing. Pairing chocolate with different kinds of meals. I like to pair dark chocolate with like, a kale salad, and some salmon for example.
Article continues below advertisement
OK!: How would you incorporate the chocolate into that?
KWP: You have it at the end. It's like a perfect finish to the end of a great meal. Actually, I was in a restaurant the other day and they served a salad with a little square of chocolate right on the side of the plate. I'd never seen that before! But I thought it was kind of cool.
OK!: I personally think dark chocolate goes with literally anything.
KWP: It's also good with a glass of wine at the end of the day.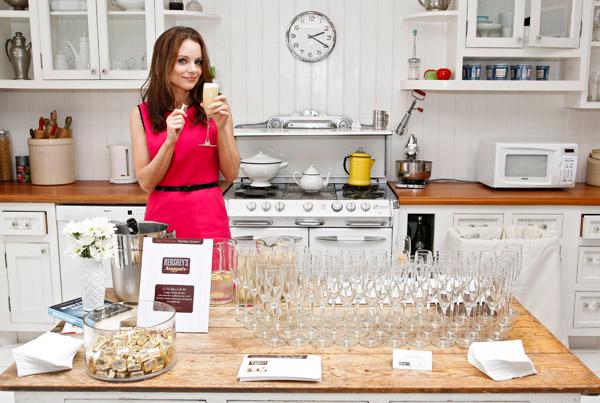 Photos: Go On A Tour of Hayden Panettiere's Nashville Mansion
OK!: How is it filming down in Nashville? And getting to go home after work?
KWP: Its fantastic. It's the first time really since having my kids that I have worked in the town that I live in. When I shot According to Jim and did all that work in LA for so many years, I didn't have my kids yet. It has just helped me maintain this sort of balance in my life, where I get to work and then also still really be a full-time mom. It's been fun working on that show—dropping the kids off at school and then going to work for a little bit.
Article continues below advertisement
OK!: Do they ever visit you on set?
KWP: Yes, they've come to visit a few times. I have to be careful about when they come, since it's not a show, obviously, that I would let them watch. But they've come and just had a ball. They really like watching.
OK! News: Nashville's Lennon and Maisy Stella Talk Music & Getting a Call From One Direction
OK!: Is Peggy going to have a big presence this season? It seems that if the last 2 episodes were any indication, we're going to be seeing a lot of her.
KWP: Yeah, I mean we have definitely got a lot of twists and turns coming up with Peggy. She is so madly in love with Teddy, and what you are going to see more and more of, is what she is willing to do for that love. She is not always making the best choices, obviously. Right off the bat she just steps in and gets herself into quite a bind. It is so much fun playing that kind of character, one that is just making the worst choices left and right.
Article continues below advertisement
OK!: What's it like playing the bad girl when the world is so used to seeing you in these sweet little roles, like Annie in the Father of the Bride movies?
KWP: Certainly around town in Nashville, it has taken some getting used to for some people. There was a little bit of a shock at first, I had a lot of people on the sidewalk coming up to me and saying "I hate you," and "Shame on you, what are you doing?" But I take it as they love to hate me, so it's a good thing!
OK!: Other than Nashville, what are you watching at home?
KWP: We love watching Homeland. We are totally into Homeland. We also love watching The Newsroom on HBO, and I love Veep. I think that show is awesome. With the kids, we don't watch a lot of TV, but we will watch movies. There are so many fun ones for kids, so we have movie nights on the weekends!
A movie night with the family, followed by a little chocolate before bed—what could be better?
Are you as big a fan of Nashville as we are? How do you fit a little big of dark chocolate into your life? Share in the comments or tweet us @OKMagazine.