NEWS
OK! Exclusive: RHONJ's Victoria Wakile Had Another Brain Tumor! Kathy Wakile Opens Up Here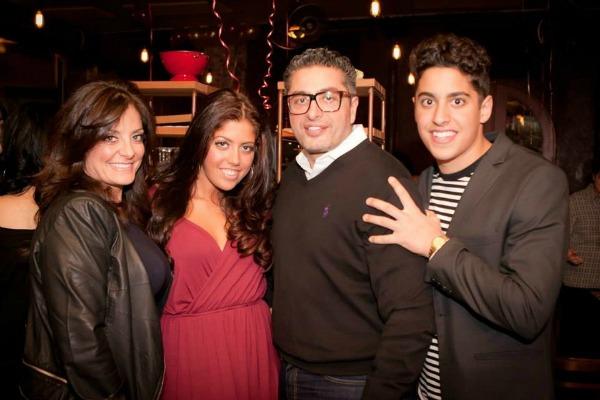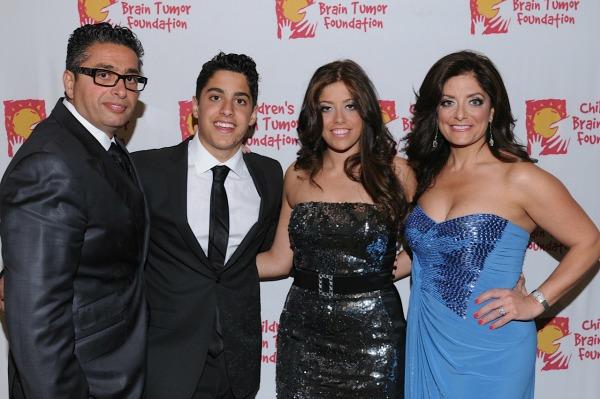 Real Housewives of New Jersey has seen plenty of heart-wrenching family moments, from Jacqueline Laurita's son and his struggle with autism, to sisters-in-law Teresa Giudice and Melissa Gorga refusing to speak to each other. Kathy Wakile opened up a few seasons back about her daughter Victoria Wakile's brain tumor in childhood, and the terrifying ensuing surgery.
Victoria is now 20 years old, and the Wakiles are grappling with another terrifying diagnosis: Victoria has a benign astrocytoma, another tumor which will require another surgery. Kathy and Rich Wakile opened up exclusively to talk about this horrible discovery.
Article continues below advertisement
OK! News: Find out who is joining Real Housewives of New Jersey.
OK!: I know Victoria had a tumor when she was 10.
Kathy Wakile: We were on vacation in Florida and she fainted while she was on the beach. We brought her to the hospital because it was the first day on vacation and I wanted to make sure everything was okay. The doctor did a bunch of tests in the ER and out of nowhere, she decides to do one more test and with that test–it was a cat scan–they found that she had a brain tumor. It was a benign brain tumor and it was removed at Columbia Presbyterian by Dr. Neil Feldstein. She recuperated wonderfully and she broke all the recovery records. It was just a little bump in the road for her and we never really even thought about it much, just her regular visits.
PHOTOS: The most overrated events in the sports world.
OK!: Was that a life-threatening tumor?
Richie Wakile: They kept insinuating that this was a life-threatening tumor. The guy, Dr. Feldstein, who I think I should start bowing in front of this guy because to me he's King Feldstein… he saved her and he didn't just save our daughter, he saved me, because I'm the weak one. My wife is the rock. I come off like the man of the house but when it comes down to stuff like this, we all lean on Kathy.
Article continues below advertisement
OK! News: Kathy Wakile explains how she makes Thanksgiving Lebanese-style in her home.
OK!: It must have been scary going through that the first time. What was that like?
KW: It's almost like an out-of-body experience. I look back and think to myself I don't know how I got through it. I kind of feel like I was someone else. It was my faith that got me through it really. God was holding me through the whole thing. Miracles happen every single day and you just have to pay attention to the signs.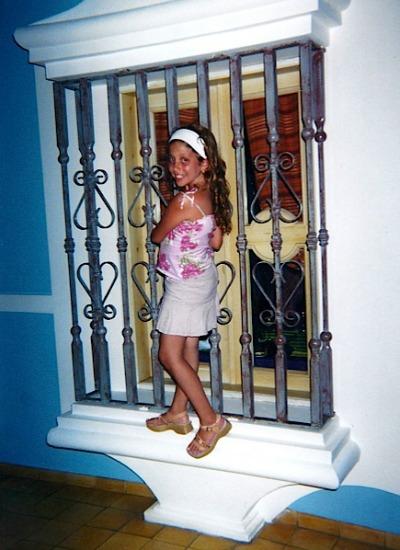 OK!: What was it like to see your little girl go through this?
RW: The thing is when we first found out about the brain tumor, I grabbed my wife and I remember like it was yesterday. I said, 'Listen, okay, we need to be strong for her. We need to show a good front.' I kind of propped Kathy up to be strong. And I was getting her to be strong for Victoria, but I needed her to be strong for me. Because as soon as she said, 'You alright Rich?' I curled up into a corner and started crying. I just cried.
Article continues below advertisement
KW: We didn't really tell her everything. We told her what she needed to know each step of the way. We walked in to talk to her and was like, 'Okay Rich, let's go' and I couldn't find him. He was in the corner in a ball.
RW: There's people out there that say, 'Why us? Why me?' Being where we were, where the most sickest kids throughout the world come to, we were the fortunate ones that took our daughter home with us. We're the luckiest people alive. And it came back to us recently again, which we didn't expect it to come back.
MORE ON:
The Real Housewives of New Jersey
WATCH: The all-time cutest videos of little kids playing sports.
OK!: Can you tell me about the recent episode?
KW: She is in nursing school as a result of this experience. The nurses were the ones giving her that extra care and talking to her and making her feel that everything is going to be okay. She wanted to be that caregiver. We just passed her 10-year anniversary of the surgery, and she's telling me that she's just feeling off. She's saying, 'Mom, I just don't feel right.' She's been experiencing some major headaches. She said, 'Since it's my 10 year anniversary, maybe we should make an appointment for a follow-up, an MRI just to check on things.' The radiologist, he read it right on the spot. He said, 'I think that there is some obstruction.'
Article continues below advertisement
OK! News: Kathy Wakile shares her best cocktail tips.
OK!: What does obstruction mean?
KW: A little portion had regrown and it was blocking the fluid passing through.
RW: Well the obstruction was, and the fluid my wife is talking about is a spinal fluid. That's the fluid that's between your brain and your skull. So it protects it and there wasn't a flow there and she was building up there.
KW: It wasn't as large as it had grown previously. We had the same surgeon and he knew exactly what he had to do. It was a quick stay, and she once again broke all the recovery rules. And now this hospital stay further solidified her wanting. Every nurse that came in, she said, 'This is really my calling. This is what I want to be doing.'
OK!: What was it like to see your daughter go through this again?
RW: Yeah it was very scary for all of us. Here's a beautiful girl, in the public eye. Not that she has ever complained, but here she is. She's got to get part of her hair shaved and she's got a scar. They reopened the scar and her scar is from ear to ear on her skull.
KW: At 10, we knew the risks. At this point now, she knew the risks because she is an adult. The doctors have to make her aware of all the risks.
Article continues below advertisement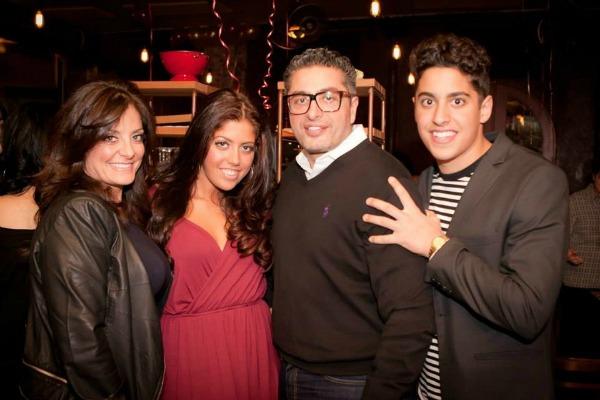 OK!: How is she doing today?
KW: She's great. They initially get her out of bed after two days, and the doctor told her to get on her phone and text her friends. Yesterday, she was out of the house all day with her friends. Today we went to her campus to talk to her advisors and get all of her work from her professors.
RW: The only reason we are doing this interview is that there are some kids out there that are 10, 15, 20, 25 that are going through the same thing. We just want to put the word out there—you're not alone in this. The Wakiles have been through it twice.
KW: A lot of times you go through a traumatic experience and you want to put it behind you. But it's selfish to do that. If you put it behind you, then no one learns from it. They ask the questions when they are going to the doctors. They get their support groups for parents and patients that are going through the same things. There's medication and there's different treatment centers for people who are going through the same things. We want to raise awareness. There are organizations like the Children's Brain Tumor Foundation. We do charity events. Go on their website, and you can find out more.
Be sure to read Victoria Wakile's exclusive interview with OK! here.
—Reporting by Lindsey DiMattina
See more on this story in this week's issue of OK! magazine.
Have you ever known someone with a brain tumor? Do you remember Victoria Wakile's story from Real Housewives of New Jersey? Tell us in the comments below or tweet us @OKMagazine.