NEWS
Paris Hilton Arrested for Cocaine in Vegas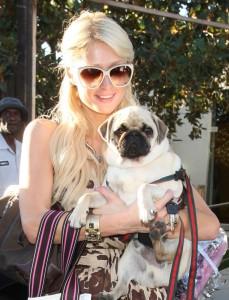 Paris Hilton was arrested on Friday night in Las Vegas for possession of cocaine, according to new reports.
The socialite was taken in after being pulled over outside of the Wynn Hotel when police found a controlled substance, later tested to be cocaine, in her purse, TMZ reports.
CY WALTS USED A GUN T SUBDUE PARIS HILTON'S HOUSE INTRUDER
The driver of the vehicle was also charged and booked with a DUI, as well as her alleged boyfriend Cy Walts.
Article continues below advertisement
Paris immediately hired lawyer David Chesnoff to help her and was released from jail on her own recognizance, without posting any bail.
PARIS HILTON MAKES THE MOST OUT OF HER HOME INVASION
According to TMZ, Paris will claim that the purse containing the substance was not hers and that she would never be carrying cocaine.