NEWS
Baby-Faced Reese Witherspoon Shares Sweet Throwback With Paul Rudd — See Photo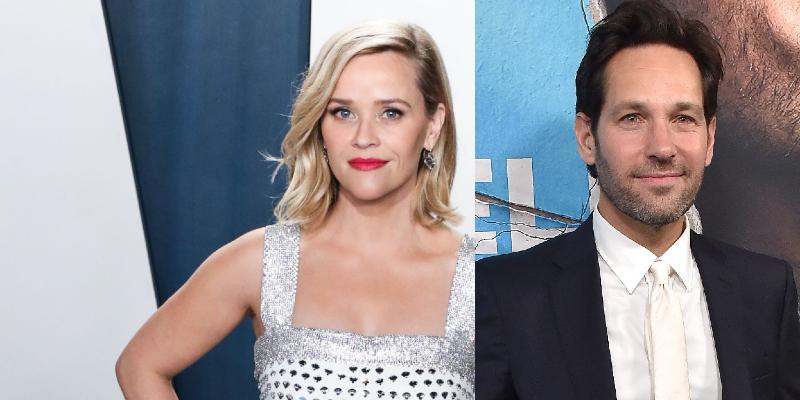 Ahead of the trend! On Tuesday, September 22, Reese Witherspoon jumped on Instagram to share a sweet photo of herself with actor Paul Rudd, taken way before camera phones became a thing.
"Wait a second... did #PaulRudd and I take the 'Selfie' in 1996?" she asked her 24 million followers.
The comments section of 44-year-old's post lit up with excitement over the baby-faced stars.
"I'm in love with this relic fit for the smithsonian. ❤️ ," commented her Legally Blonde costar, Selma Blair.
Article continues below advertisement
MORE ON:
Reese Witherspoon
Fans were also quick to point out just how much The Morning Show star looked like her 21-year-old daughter, Ava Phillippe.
Witherspoon and Rudd have co-starred in several movies, including 2010's How Do You Know, which recently became among the most-watched movies on Netflix. Back in August, the Oscar winner shared another throwback of the two on set of the romantic comedy.
"I noticed some of y'all are watching How Do You Know on @netflix so here's a throwback of me and #PaulRudd from 10 years ago to kickstart your weekend! #fbf ?? (for those who are curious: Paul Rudd is as wonderful in person as he is on screen)"
Article continues below advertisement
OUR BOOK CLUB: WHAT YOUR FAVORITE CELEBRITIES ARE READING THIS SUMMER
Witherspoon is clearly having fun going through her old photos. Back in July, when Presidential hopeful Joe Biden announced Kamala Harris as his Vice Presidential running mate, the mom-of-three voiced her support by sharing a photo of herself in elementary school.
"I woke up this morning thinking about a moment from my childhood," she wrote. "In the 3rd grade our teacher asked us what we wanted to be when we grew up, I raised my hand and said, 'I want to be the first female President of the United States of America.' Some of the kids laughed, but my teacher looked me in the eye and said, 'I will be the first person to vote for you, Reese.'"
Witherspoon, a fierce female empowerment advocate, celebrated Harris' historic appointment: "My thoughts today are with woman in our country, especially the young Black and Brown girls of our nation. Who have watched their mothers hold up their families, their communities, their cities, their states. Now you know that YOU too can work hard, dedicate your life to service and show up every day to help others, and YOU can RISE to become a Vice Presidential nominee in the United States of America. Today is a truly historic day! #KamalaHarris #WeHaveHerBack"
Fans showered the star with love on her post that has garnered over 1M likes and over 11,000 comments.