NEWS
Remembering Michael Jackson: The Death that Shocked the World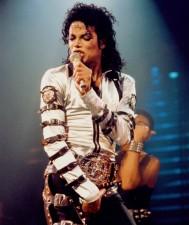 For millions of people around the world, the most memorable — and heartbreaking — moment of 2009 was the tragic loss of Michael Jackson at the too-young age of 50. The pop icon's career spanned four decades and not only broke sales records but boundaries both generational and cultural.
As part of OK!'s Year in Review, we look back at the historic unfolding of events that occurred in the wake of the King of Pop's passing.
Article continues below advertisement
•FINAL WEEKS: Michael Rigorously Rehearses for Upcoming "This Is It" UK Tour
In the weeks before his death, MJ followed a strict rehearsal schedule for his highly-anticipated 50-date This Is It Tour. Michael was known to obsess over his health and skin. Reports stated the King of Pop repeated visits to his longtime plastic surgeon and dermatologist, Dr. Arnold Klein, who had performed many procedures — facial reconstruction and skin lightening — on Michael throughout his all-to-short life.
•WEDNESDAY, JUNE 24: MJ's Last Rehearsal at the Staple Center in L.A.
The pop icon danced and sang, keeping up with his hectic rehearsal schedule. TMZ reported MJ was hours late to his rehearsal and sluggish, like he had been in the past. Someone at the Rehearsal told TMZ that Michael did not arrive until 10 when he was supposed to be there at, 7, and described him as "listless." MJ's tardiness came to be expected for those working on the tour with him.
Article continues below advertisement
•THURSDAY, JUNE 25: Michael Jackson Dies at Age 50
Morning: Michael is at his rented home in Holmby Hills neigborhood of L.A. with his personal physician and friend Dr. Conrad Murray.
Early afternoon: MJ goes into cardiac arrest and Conrad tries to resuscitate him using CPR.
12:26 p.m.: Paramedics are called to the home and arrive minutes later. They treat MJ for 42 minutes before transporting him to Ronald Reagan UCLA Medical Center in L.A.
1:14 p.m.: Paramedics arrive at the hospital and a team of doctors including emergency physicians and cardiologists attempted to resuscitate Michael for a period more than hour.
2:26 p.m.: The King of Pop is pronounced dead with members of his family by his side.
Jermaine Jackson makes a televised statement confirming reports that his brother died.
"May our love be with you Michael always," Jermaine stated. "We love you."
Article continues below advertisement
•JULY 7, 2009: Michael Jackson Memorial Service, Staples Center, L.A.
Family, friends and fans gathered in L.A. to honor and remember the late, great King of Pop. During lengthy, deeply moving memorial service loved ones shared stories and memories they had of MJ, as the world joined them to express their deep love for the man who revolutionized music.
Brook Shields gave a moving, emotional eulogy for her long time friend (and once lover), calling their bond and relationship, "the most natural and easiest of friendships."
Paris Jackson's tearful speech at the memorial for her father was one of the most moving moments of the ceremony. Despite speculation that the 11-year-old's speech was scripted, producer Ken Ehrlich told CNN that he "didn't know the kids were going to come up with them" and that Paris' tribute "was not planned."
"A lot of the show was not scripted. Music was laid out, but most of the speakers really spoke from their heart – people who knew Michael well – and I think that's what gave the show its heart," he added.
Article continues below advertisement
Mariah Carey, Jennifer Hudson, John Mayer, Usher, Stevie Wonder, Kobe Bryant, Magic Johnson, Berry Gordy, Rev. Al Sharpton, Martin Luther King III, and the Kardashian ladies were among the many celebrities in attendance.
Mariah was the first performer, opening with the Jackson 5 classic, "I'll Be There."
However, it was difficult for the songstress to belt out the lyrics in her typical fashion because of the sadness she felt.
The Associated Press reported that a little over 31 million people in the U.S. watched the tribute on TV, not to mention the millions more who logged in to watch via video streams on their computers.
Nielsen Media Research says that's no record breaker, however, as Princess Diana's 1997 funeral drew 33.2 million U.S. viewers and President Barack Obama's inauguration brought in 38 million people.
MJ's star-studded memorial cost the city of L.A. $1.4 million for security, traffic control and other services needed to control the event at the Staples Center.
Article continues below advertisement
•SEPT. 3, 2009: Funeral, Forest Lawn Cemetery, Glendale, Calif.
More than two months after his shocking death at the age of 50, Michael Jackson was finally laid rest at a service attended by both the King of Pop's family and his many famous friends.
In addition to his parents, Joe and Katherine Jackson, and his several siblings, some others in attendance at Forest Lawn Memorial Park in Glendale, Calif., were Elizabeth Taylor, Berry Gordy, Quincy Jones, ex-wife Lisa Marie Presley, Kenny Ortega, Macaulay Culkin (along with girlfriend Mila Kunis), baseball legend Barry Bonds, actor Chris Tucker, Reverend Al Sharpton and Corey Feldman.
Sporting matching suits with bright red ties and each wearing one white glove, Michael's brothers, Jackie, Tito, Jermaine, and Marlon Jackson, waited as his casket, topped by a bountiful bouquet of white flowers and a king's crown, was brought to the gravesite and then acted as pallbearers for their late brother and bandmate.
No expense was spared for MJ's $1 million private family funeral — including his $35,000 burial outfit — fitting for a King of Pop. The hefty fee came to $855,730, and includes the cost of other plots inside the mausoleum that houses Michael's body.
Article continues below advertisement
The Jackson family did not hold back on any aspect of the ceremony, paying $35,000 for burial garments, $1,975 for the family's wardrobe, $2,000 for usher costumes and $3,682 for framing of a photograph of Michael next to the casket.
Also included in the funeral fees, $959 for embroidery, $11,716 for invitations and programs, $16,000 for flowers, $30,000 for cars and security and $15,000 for a funeral designer.
Finally, a charge of $21,455 for the "funeral repast" at a restaurant after the ceremony.
Definitely a burial fit for a King.
•SEPT. 13, 2009: 2009 MTV Video Music Awards, Radio City Music Hall in NYC
Janet Jackson performed an energetic, heartfelt tribute to her brother opening the VMAs with a bang. Her memorable tribute brought MJ to life on a large screen, and the brother/sister duo performed their 1995 hit, "Scream."
Article continues below advertisement
EARLY OCTOBER: Coroner Deems MJ in Good Health
The music legend's autopsy report shows that he was in normal health for a man of his age and he died without any illegal drugs in his system. The coroner found that MJ's death was caused by an acute intoxication of the anesthetic propofol with other sedatives a contributing factor. The coroner found the propofol was administered without any medical need and that recommended resuscitation equipment was missing.
OCTOBER 27: This Is It Hits Theaters
The King of Pop topped the charts once again – but this time at the box office. MJ's This Is It was the number one movie this Halloween with a $21.3 million opening weekend.
"He's just loved everywhere on the planet," said Rory Bruer, head of distribution for Sony of Michael Jackson. "It doesn't matter if it's Asia, Africa, Australia, Europe, South America. Every continent in the world loved him and his music."
Article continues below advertisement
•NOV. 18, 2009: Janet Jackson Interview with Robin Roberts
After keeping silent for almost five months after Michael's death, Janet opened up to Robin Roberts in her first exclusive televised interview on ABC. The superstar spoke candidly about fond memories of MJ, who called her "Dunk." She also reacts to learning the extent of Michael's drug use, how the children are coping, and who she feels is responsible for this death.
"He was the one that was administering," she told Robin on the role of Dr. Conrad Murray in her brother's death. "I think he is responsible."