NEWS
Lili Reinhart Says Filming New Season Of 'Riverdale' During Quarantine 'Feels F--ked'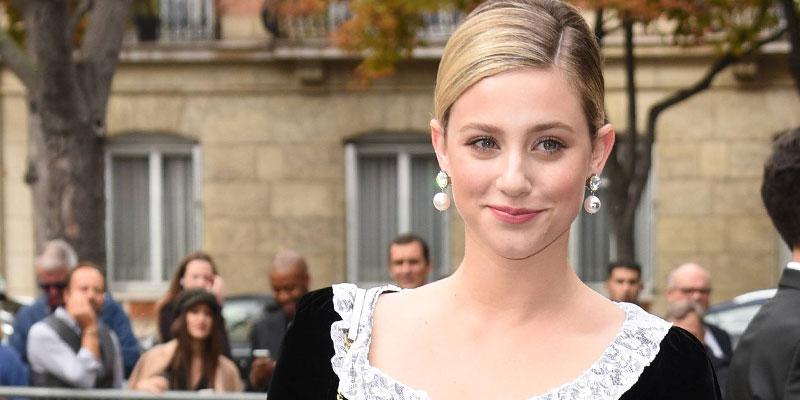 Speaking her truth! Lili Reinhart is getting candid about filming the new season of Riverdale amid the ongoing coronavirus pandemic.
"I genuinely feel like a prisoner, going back to work, because I cannot leave Canada," the actress told Nylon magazine in an interview published on September 2. "That doesn't feel good. You can't go home for Thanksgiving, can't visit your family. No one can come visit you unless they quarantine for two weeks. It just feels f--ked."
Article continues below advertisement
The hit CW show will then feature a seven-year time jump in season 5. The series will continue to film in Vancouver, and the cast is ordered to stay on location without breaks until Christmas because of COVID-19 restrictions.
Quarantine has not been easy for the blonde beauty, to say the least, and she opened up about how she has been feeling "lost" throughout this difficult time.
Article continues below advertisement
"I felt very sad and hopeless, because of personal things that were happening in my life. Instead of distracting myself, f--king random people and doing drugs and drinking my problems away, I chose the harder route, which was to not distract myself," she explained.
"I'm going to go through the next however many months of s--t, pure s--t, awful, crying every day, but the necessary work," the TV star confessed. "I've been through some s--t, the last year, a lot of loss. I needed to learn self-love, basically it's a very hard thing to do. How the f--k do you love yourself?"
Article continues below advertisement
"Quotes taken from my most recent interview are not about a 'breakup.' They are about the depression I've felt over these last few months," she declared on Twitter. "Tired of people taking my words out of context and piecing together their own story for clickbait."
"I would never speak so candidly about something as personal as a breakup," she added. "That's incredibly private. I was addressing my depression."
WHITE SOX PITCHER DIVORCES PREGNANT 'RIVERDALE' STAR, VANESSA MORGAN
The Chemical Hearts actress and Sprouse, 28, parted ways in March 2020 after dating on-and-off for three years. The costars started seeing each other in 2017 but kept their relationship fairly quiet. The two infrequently posted photos with one another on social media and rarely spoke about their relationship publicly.
However, Sprouse finally addressed his time with Reinhart on Instagram and confirmed they were no longer together. "Lili and I initially separated in January of this year, deciding to more permanently split in March," he wrote. "What an incredible experience I had, I'll always feel lucky and cherish that I had the chance to fall in love. I wish her nothing but the utmost love and happiness moving forward. All I'll say about it, anything else you hear doesn't matter."