NEWS
Sharna Burgess and Keyshawn Johnson Talk DWTS Game Plan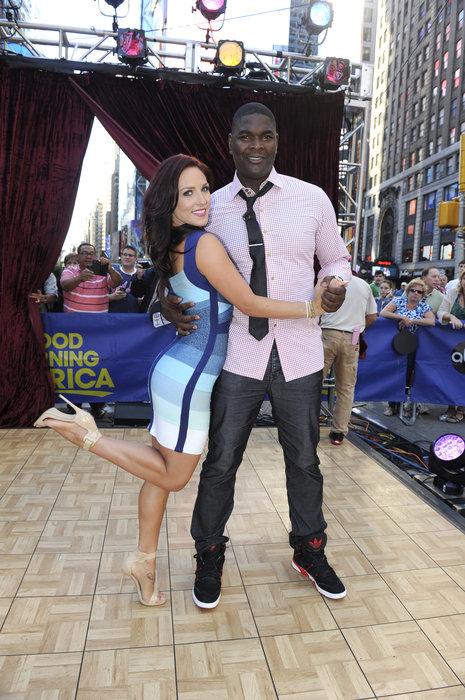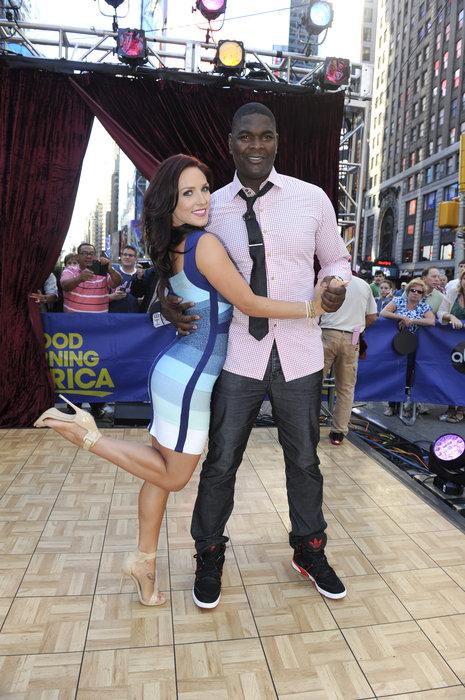 Article continues below advertisement
OK!: Were you surprised by how difficult the Dancing with the Stars experience can be?
Keyshawn Johnson: I think for the most part for me the experience has been great. It hasn't really been that difficult. In the beginning it was because I haven't danced before so learning from her and trying to understand exactly what it is she's trying to get me to do could be difficult but after a period of time I kind of picked it up. Then they kind of threw a curveball at me during the show because we started with a live band and we've been listening it on a track. Now I know and hopefully I'll be prepared next time. I was prepared but just a little bit off.
MORE ON:
Dancing With the Stars
Sharna Burgess: It's getting used to the flow of things. We always have to rehearse to a track and here we have an orchestra so it always sounds a little bit different and sometimes when you connect to the way something sounds it can throw you off a bit. But now he knows.
OK! News: Who Would Maggie Lawson Cast As Her Ex On 'Back In The Game'?
OK!: Athletes tend to do really well in this competition, does that put a lot of pressure on the both of you?
Article continues below advertisement
KJ: No, I don't really look at it as pressure. I'm just trying to do us. Whatever they did, they did. It was a different format then, this is totally different now. I'm just trying to stay alive in this competition. I can't worry about what somebody else did.
OK!: Sharna, how's your approach different this season? Keyshawn is a very different dance partner from Andy Dick last season.
SB: He's a very different person to teach and to perform with. With Andy, I adore that man. I came out here and I never knew if the steps were going to be there but I knew he was going to sell it and just perform it 150 percent. It was going to be entertaining no matter what. But Keyshawn is entertaining, he gets the steps down. We have so much of a height difference, for me teaching him sometimes I have to think, "What's a better way of doing this for us and our height difference?" That's where it's different. But choreographically I can do a lot more. I can do a lot of faster footwork and a lot more difficult types of things. I'm loving that.
Which couple are you rooting for this season on DWTS? Tell us in the comments or tweet @OKMagazine.