NEWS
Watch Lacey Schwimmer Tonight on My Big Fat Revenge and Find Out Her Thoughts On This Season Of Dancing With the Stars!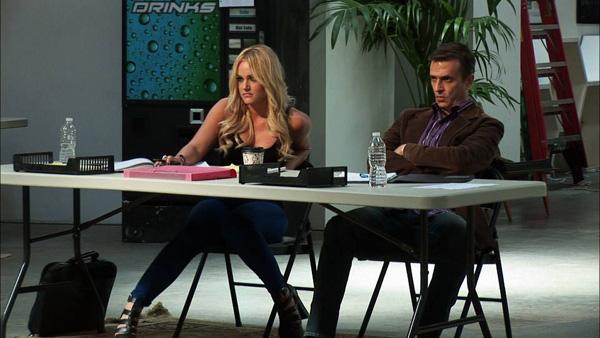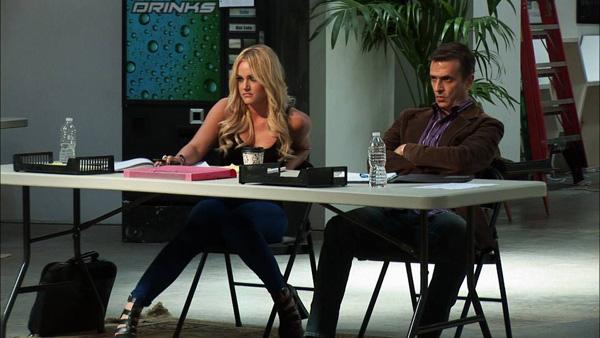 OK!: Your big debut is tonight! How was it filming My Big Fat Revenge?
Lacey Schwimmer: It was really cool! You never know what to expect from a hidden camera show so you're basically keeping a cover. You get one shot, so it was kind of intimidating to play myself and treat a complete stranger pretty bad. It was a bit scary to be honest!
Article continues below advertisement
OK!: Was it hard not breaking character?
LS: I just remember asking the producers was I too mean because I was saying some pretty awful things to this woman!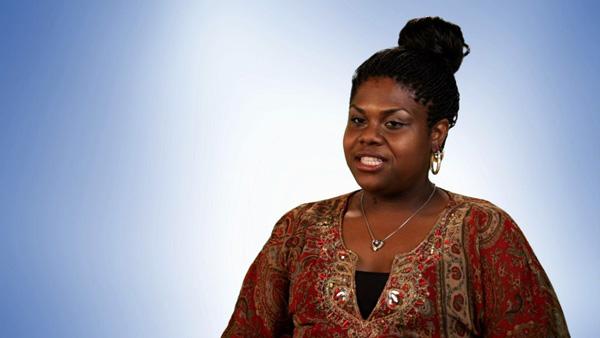 OK!: Veata's story about being bullied by her dance coach was so powerful. Has the dance world ever been tough on you?
LS: My entire life has been just about dancing. I've focused so much on it and my parents were actually my coaches! You have to differentiate what is criticism to make you a better dancer and what is just flat out mean. It's very typical stuff that dancers hear everyday. I think as a child if you hear it from an adult that you look up to it will always haunt you. So hopefully if there's dance teachers or educators out there watching this episode maybe they'll re-think of word choices with their students.
OK!: What do you hope viewers will take away from tonight's episode?
LS: As an adult I think it's very important to share the education of how to treat people properly and to teach kids especially to grow up and be stronger, more confident individuals. I think all in all this show has a great premise, but it was scary as no other sitting there and doing that to somebody!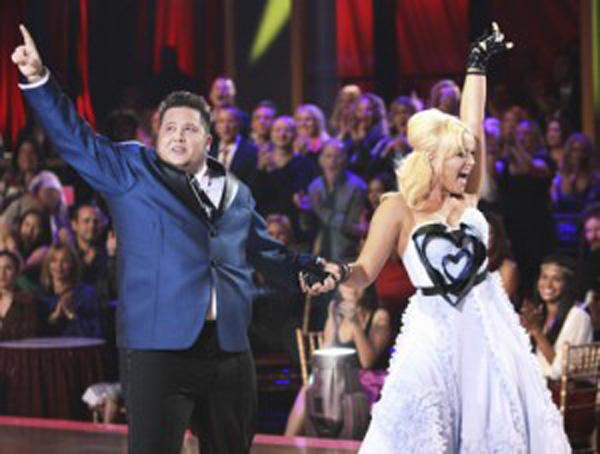 OK!: Speaking of dancing, who are you most excited to watch on Dancing With the Stars?
Article continues below advertisement
LS: I think Snooki will be a very entertaining force on this season. I remember watching Bill Nye when I was a kid, so that should also be interesting!
OK!: Do you have any advice for the contestants?
LS: Dancing with the Stars it is what you make it. Yes it's stressful and yes it's tiring. Your feet are going to bleed, you're going to be sore and there's going to be injuries, but you have to enjoy this whole process. You have to sit back and really look around and enjoy what you're doing at the same time. I think just from my personal experience, if you get caught up too much in the stress and the chaos of everything you'll miss it. There's so many cool aspects to the show that you just gotta hold onto.
OK!: What's your favorite stand-out moment of the show?
LS: My first step onto the Dancing With the Stars set I'll always remember. Lance Bass from 'NSYNC was my partner. I was 19-years-old and just I came off So You Think You Can Dance, so for me I was extremely nervous. That very first step onto the staircase, that was that one moment that I'm like, "Oh, this is real! This is actually happening!" It was just one of those moments I'll never forget! The audience screaming and Lance is all nervous looking at me like, "What do I do?" and I'm like, "I don't know! This is my first time doing it too!"
Article continues below advertisement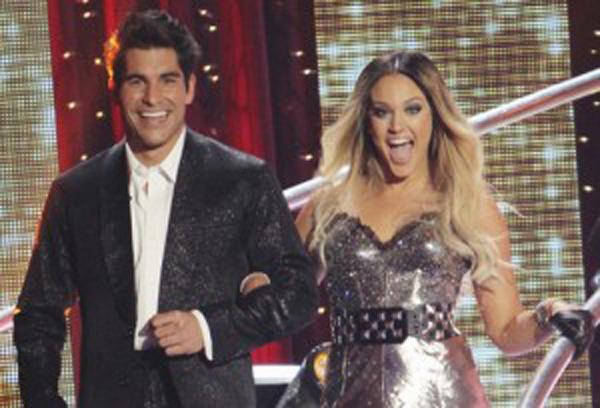 OK!: What other big projects do you have coming up?
LS: I have a costume line out with Discount Dance Supply! I released my first collection last year and it sold so crazy good, so they wanted me to do a second addition this year. I'm really excited because I've always designed my costumes, so to see all of this kind of come to life is exciting. It should be released within the next month or so. I'm also working with Frankie Moreno, a headliner here in Las Vegas and we're working on some music together.
Will you tune into tonight to My Big Fat Revenge? Sound off in the comments below and on Twitter @OKMagazine.