NEWS
Watch What Happens Live Weekly Roundup: A Klepto, A Wizard, A Republican & More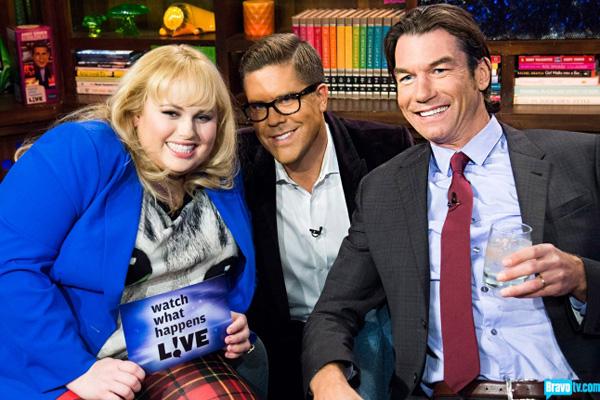 Any week that Rebel Wilson is in the Watch What Happens Live! clubhouse is a truly amazing week. But of course there were other great guests chatting the evenings away with Mr. Andy Cohen. On Sunday, Andy sat down with Teresa & Joe Guidice for an exclusive tell-all that... didn't really tell us all that much? The next night, the blondness was almost too overwhelming (in a good way!) with Meghan McCain and Alexia Echevarria, followed by David Arquette's giggles and Tom Collichio's muscles on Tuesday. On Wednesday, the aforementioned goddess Rebel Wilson stopped by with clubhouse fave Jerry O'Connell, and Daniel Radcliffe joined self-admitted, real-life kleptomaniac Betsy Brandt to round out the week on Thursday.
Article continues below advertisement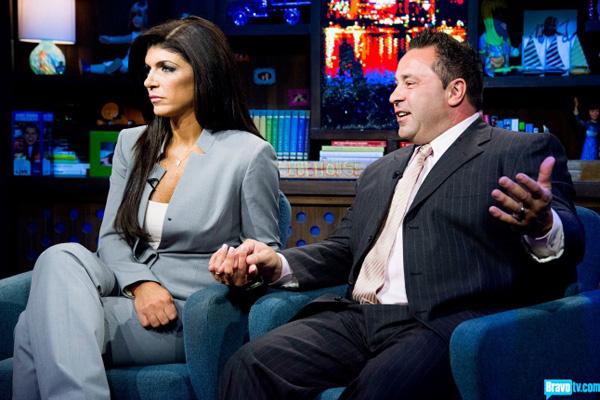 Sunday Worst: Just, everything. Bummerville station for the Guidices.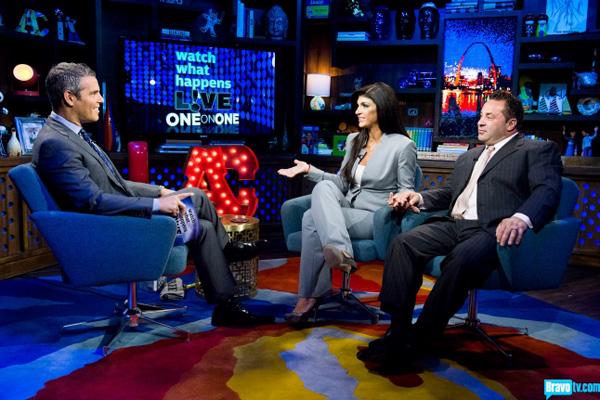 Monday Best: Meghan McCain's low-key mob/Jersey joke about New Jersey Governor Chris Christie:
Monday Worst: Could this be the very first time we've seen a side fish-tail braid on WWHL? Shame on you, lady guests.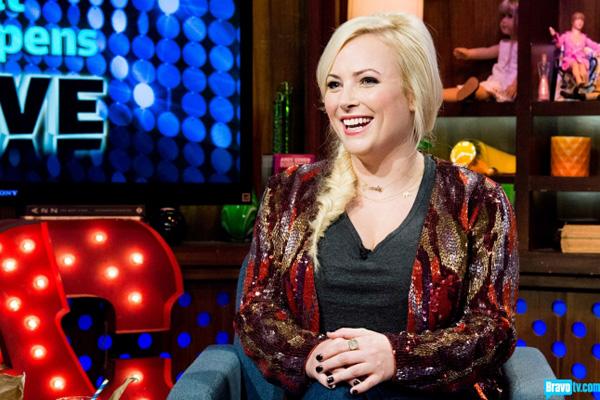 Tuesday Best: David Arquette's sheer enthusiasm about getting to play a keytar on an episode of Beverly Hills 90210.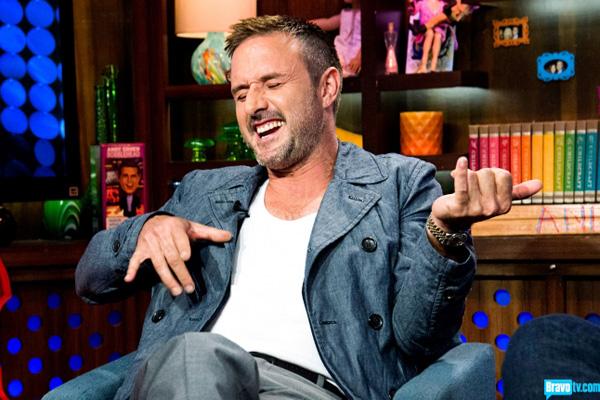 Tuesday Worst: Not getting to hear who bartender (and former Top Chef Contestant) Ashley Merriman has cooked for at NYC's famed Waverly Inn. Damn you, confidentiality agreements!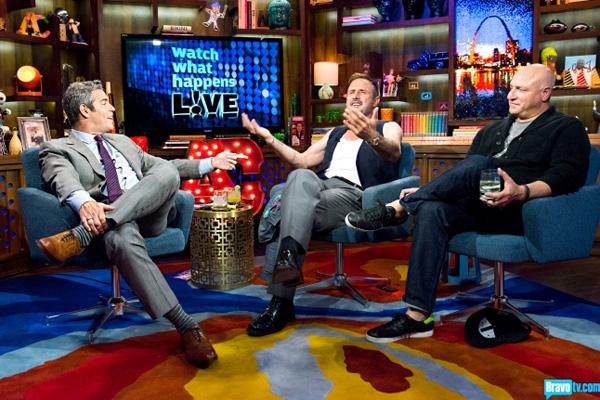 Wednesday Best: Rebel Wilson went to a spa in Ojai, CA specifically because the RHOBH ladies went there...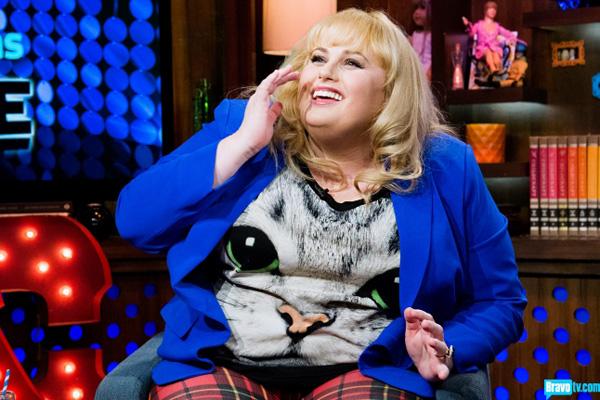 Wednesday Worst: ... and then had an allergic reaction to the facial AND broke her toe in the bath tub.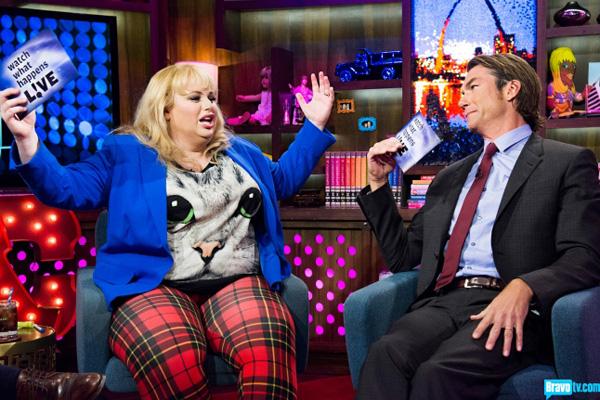 Thursday Best: Betsy Brandt's neighbor was Spice Girl Mel. B (and she's a little bummed that Mel wasn't scary enough).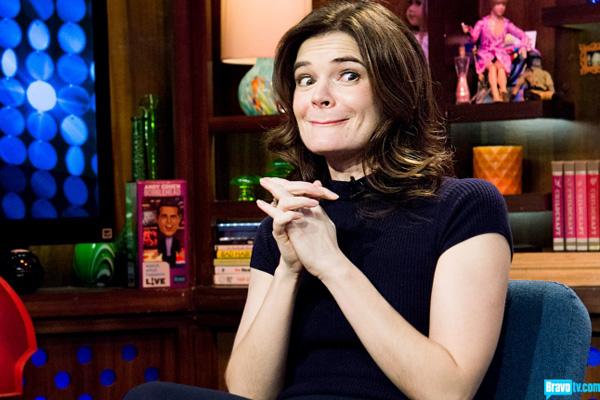 Thursday Worst: Daniel Radcliffe says he wouldn't exactly want to see a Harry Potter Musical. Avada Kadavra, Daniel! You're dead to us now.
So that's that. Does it warm your heart to know that Betsy Brandt is a tiny bit like her character on Breaking Bad? Is Daniel Radcliffe dead to you now too? Share in the comments or tweet us @OKMagazine.