ENTERTAINMENT
Is Adele Releasing A New Album? Singer Shares '21' Anniversary Post — And Immediately Sparks Rumors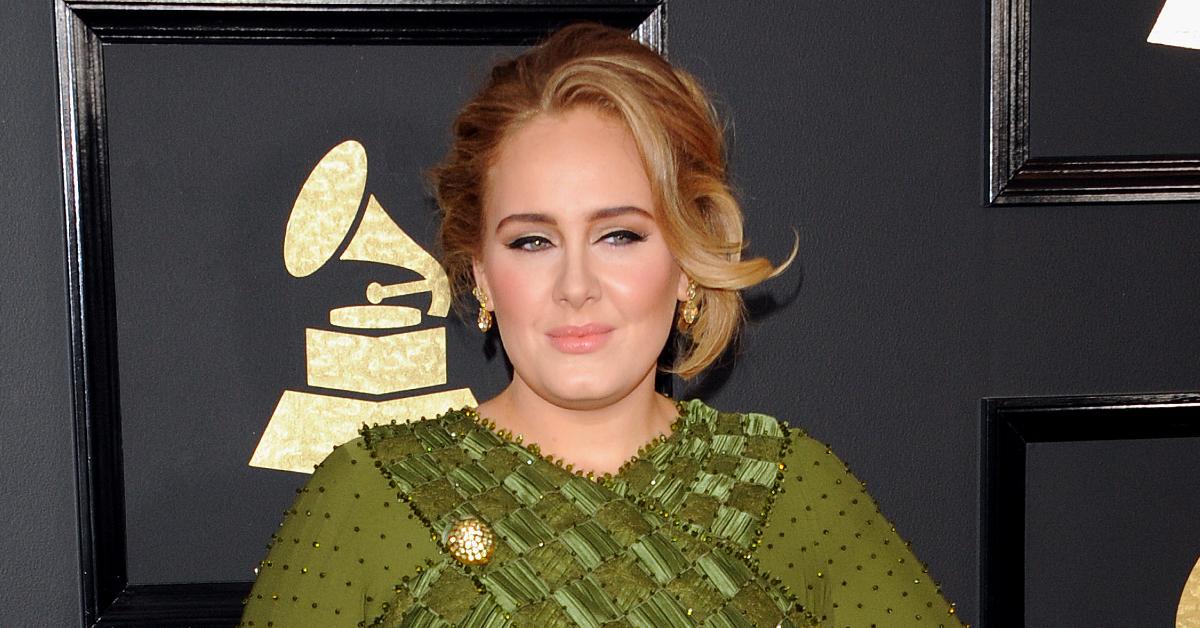 How time flies! Adele rang in the 10th anniversary of her hit album 21 on Sunday, January 24, but fans mistook the throwback photo for a record announcement.
Article continues below advertisement
"Well I never! Happy 10 years old friend!" Adele gushed on Instagram. "It's crazy how little I remember of what it was like and how I felt a decade ago. But Thank You from the bottom of my heart for letting us into your lives and letting me be a soundtrack to some of it."
Article continues below advertisement
21 was Adele's second album, and she shot to fame with tracks such as "Someone Like You," "Rolling in the Deep" and "Set Fire to the Rain."
Article continues below advertisement
"Not me thinking this was an album announcement," one fan lamented. "New album soon pleaseeeeee," another asked.
"Adele 31," a third fan suggested.
Adele's fourth album has been highly anticipated, but it's unclear when fans can expect new music.
The 32-year-old reportedly laid down tracks for her next record in December 2020 in a top-secret recording session.
Article continues below advertisement
Pearl Jam drummer, Matt Chamberlain, spilled the beans on Eddie Trunk's podcast on SirusXM about working with the "Hello" hitmaker.
"To hear that voice in my headphones was getting me chills. It was just so powerful and emotive. You know her voice, but to be across the room from somebody doing that, it's just insane," Chamberlain said.
"You hear it on the radio and whatever and you go, 'Yeah, it's really good', but to be in the room with these people and feel that energy, it's just so heavy."
Article continues below advertisement
However, the follow-up to her third record, 25, doesn't seem to be on the horizon anytime soon. The singer has been busy with her divorce proceedings, and the former couple reportedly had to use mediators in her $190 divorce settlement from ex-husband, Simon Konecki.
"They made it very clear they didn't want to set ­lawyers on each other but the process hasn't been exactly straightforward all the same. The priority was making sure they did right by their son, Angelo," a source told The Sun.
"The first thing they agreed on was sharing custody, and since then it has been about dividing up the rest of their marital finances fairly.
Article continues below advertisement
Article continues below advertisement
In 2015, Adele said creating an album after 21 was daunting, as she felt out of touch with people and worried its successor would not be relatable.
Since its 2011 release, 21 has sold more than 30 million copies worldwide and is the 29th best-selling album of all time, according to Business Insider. The record landed Adele seven Grammy awards and solidified her fame after her debut record, 19, was released in 2008.
In 2015, Adele released 25 with hits such as "When We Were Young" and "Water Under the Bridge."
"Adele feels that 2021 is going to be her best year yet," an insider recently told OK!. "Adele's always said she was anti-fame, but she's much more comfortable with the attention these days, and that's because she feels better in her own skin.
"Adele proved she's a natural actress on SNL and has already been approached by some of the biggest studio bosses and celebrities in Hollywood — Brad Pitt, Will Smith and Quentin Tarantino all want to work with her."