PHOTOS
Alec Baldwin Strolls NYC Streets Before Promoting His New 'Here's The Thing' Podcast Episode, Weeks After The Fatal 'Rust' Set Shooting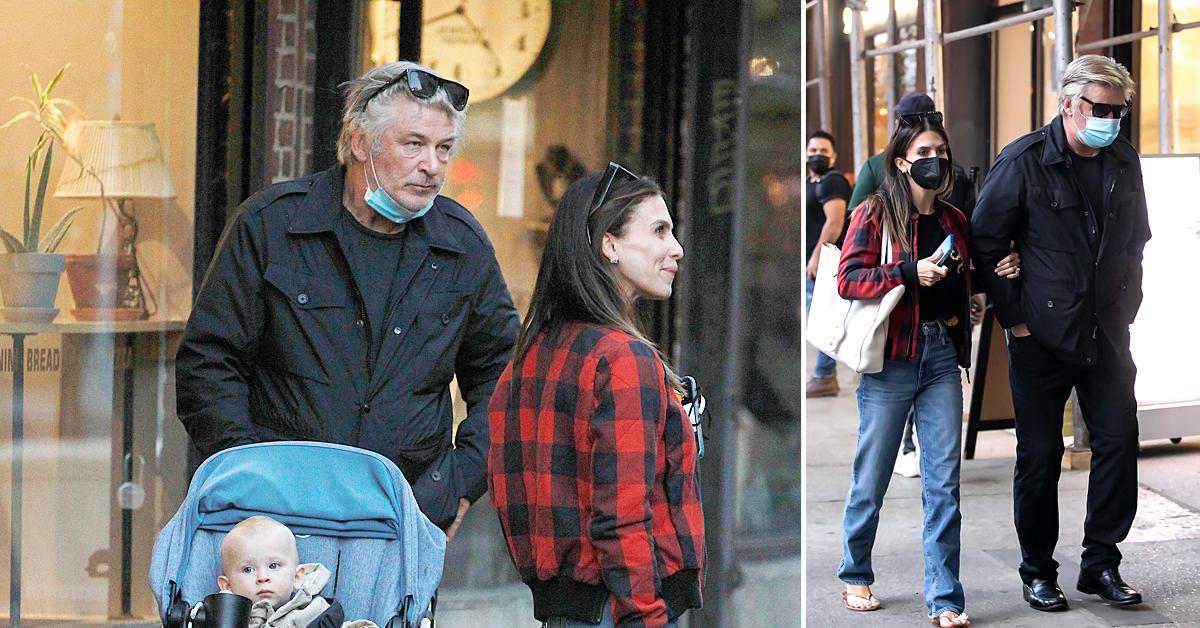 Alec Baldwin may not be ready to step foot on a set following the fatal Rust shooting that resulted in the death of cinematographer Halyna Hutchins, but he appears ready to take on the New York City streets — and get back to work.
Article continues below advertisement
Almost three weeks after the actor discharged a prop gun that was deemed safe — without knowing there was actually a live round of ammunition in the weapon — he was spotted strolling around the Big Apple with his family before promoting the new episode of his "Here's The Thing" podcast.
On Sunday, November 7, Baldwin pushed his and wife Hilaria's child in a stroller in Greenwich Village, as the 37-year-old walked beside them. While the actor was surrounded by family, he appeared downcast amid the probe into the tragic set shooting last month.
Article continues below advertisement
Two days after their outing, the It's Complicated actor took to Instagram to promote his latest podcast episode, emphasizing that it was recorded in July — months before he fatally shot Hutchins and wounded director Joel Souza.
Article continues below advertisement
"This week, we are releasing an episode of 'Here's The Thing' that was recorded this July with @marlafrazee, an award-winning children's book author and illustrator," the 63-year-old captioned his Tuesday, November 9, post.
"She is also the true talent behind 'Boss Baby,' the business-suit-wearing, hard-charging infant who changed my life," he continued, before offering listeners insight into what they can expect from the episode. "In this episode, Marla tackles serious topics such as babies, birthday cake, boxer shorts, boys, and roller coasters."
Article continues below advertisement
Baldwin's last podcast episode was posted on October 11, ten days before he accidentally took the life of Hutchins.
While Baldwin is focusing on his podcast project, police have been investigating the on-set incident for several weeks to try and figure out how a live round got inside the prop revolver.
Article continues below advertisement
As OK! reported, the 30 Rock alum fired off the prop gun on October 21 after assistant director David Halls shouted "Cold Gun," meaning the gun did not contain any live ammo.
Days later, Santa Fe County Sheriff Adam Mendoza confirmed Halls and rookie head armorer Hannah Gutierrez-Reed are "obviously the focus of the investigation," but pointed out the famed actor is not out of the woods yet either.
Article continues below advertisement
On Sunday, Hilaria gave fans an update on how the family has been doing, writing via Instagram: "Checking in and sharing a few moments. Being together." Alongside a video montage featuring the couple's six children running around and playing with smiles on their faces, the brunette beauty added: "I know you worry. We love you and miss you."
Article continues below advertisement
Scroll through to see a gloomy Baldwin out in New York City.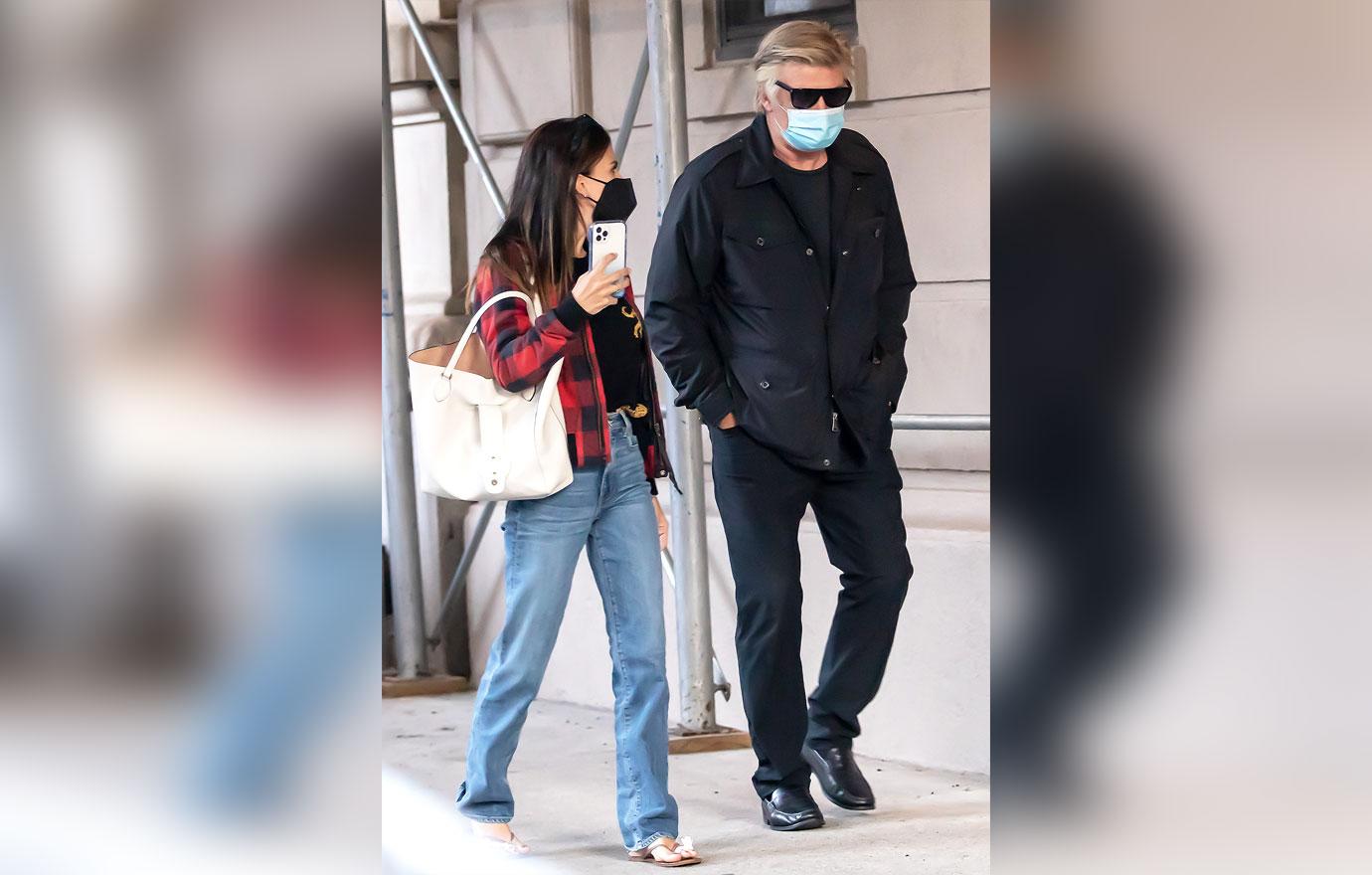 Over the weekend, the embattled star and Hilaria visited a nail salon and grabbed dinner at the Italian eatery II Cantinori.
Article continues below advertisement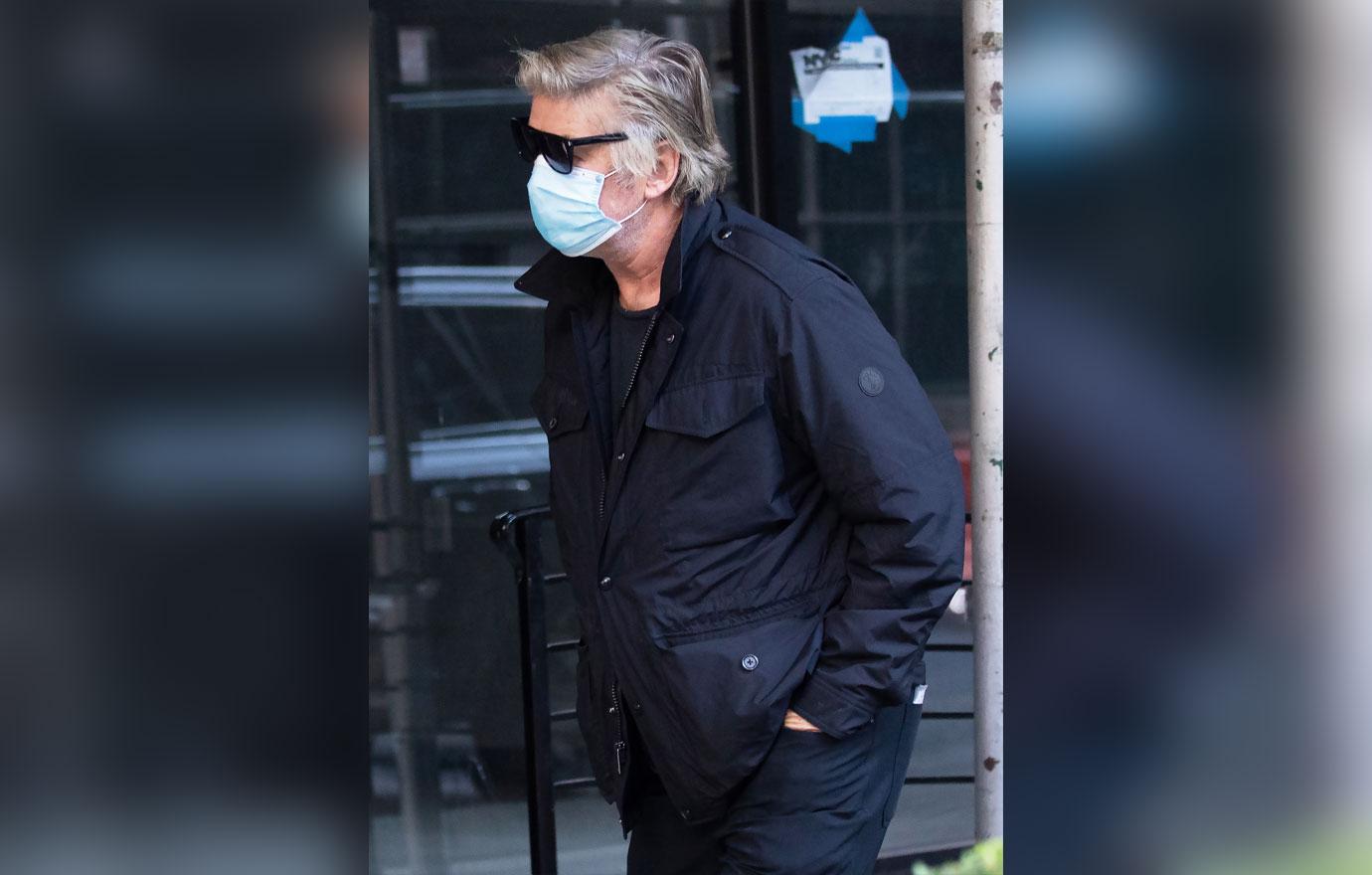 A diner at the restaurant candidly said they were "surprised" to see Baldwin out and about, noting he looked "very rough and not very polished" and "very sullen," OK! reported.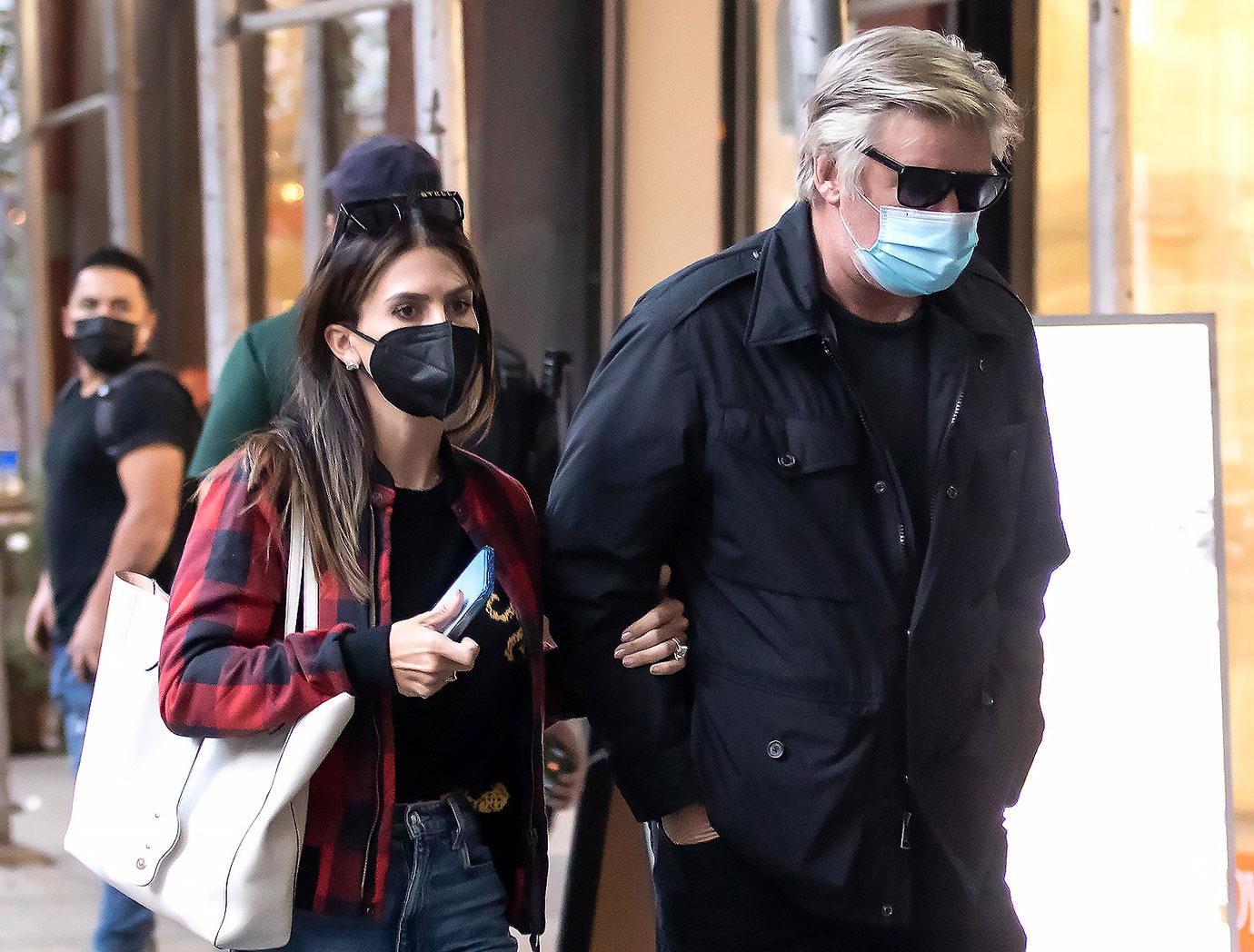 The insider added that no fans approached the couple while they were dining.
Article continues below advertisement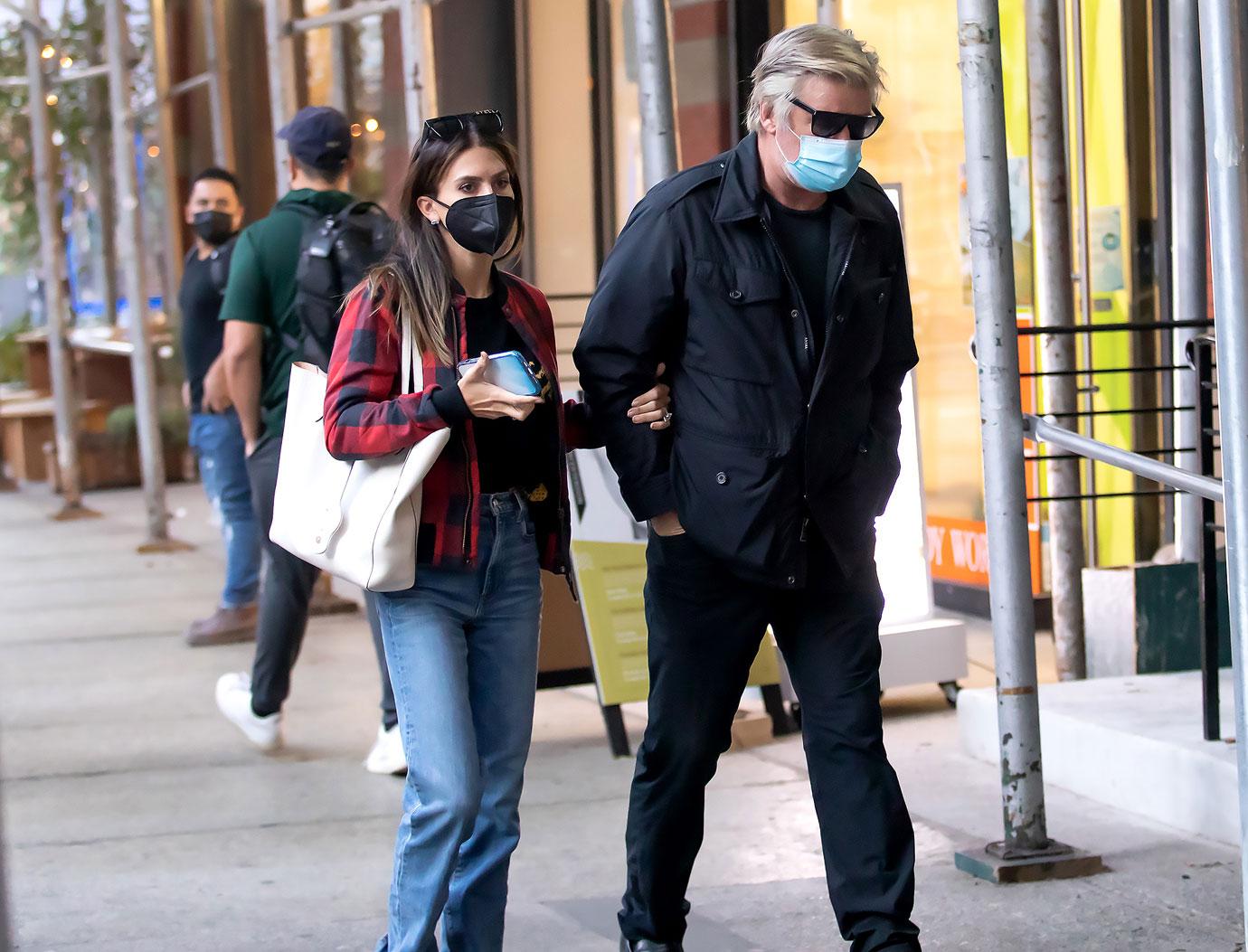 Baldwin's weekend stroll marked the first time he was seen out in the Big Apple since the fatal incident.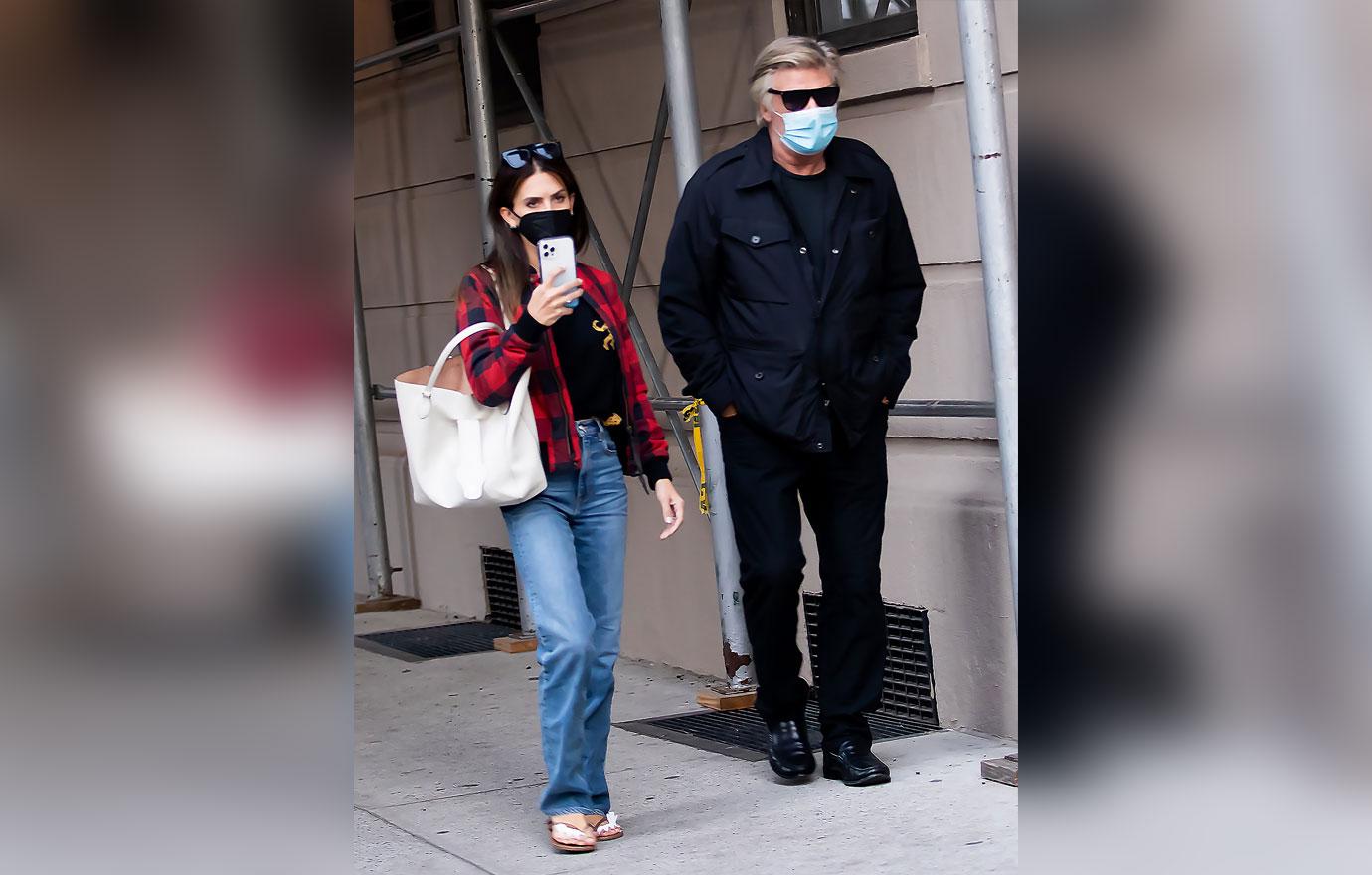 Baldwin appeared to be keeping his identity hidden, as he wore a face mask and sunglasses.
Article continues below advertisement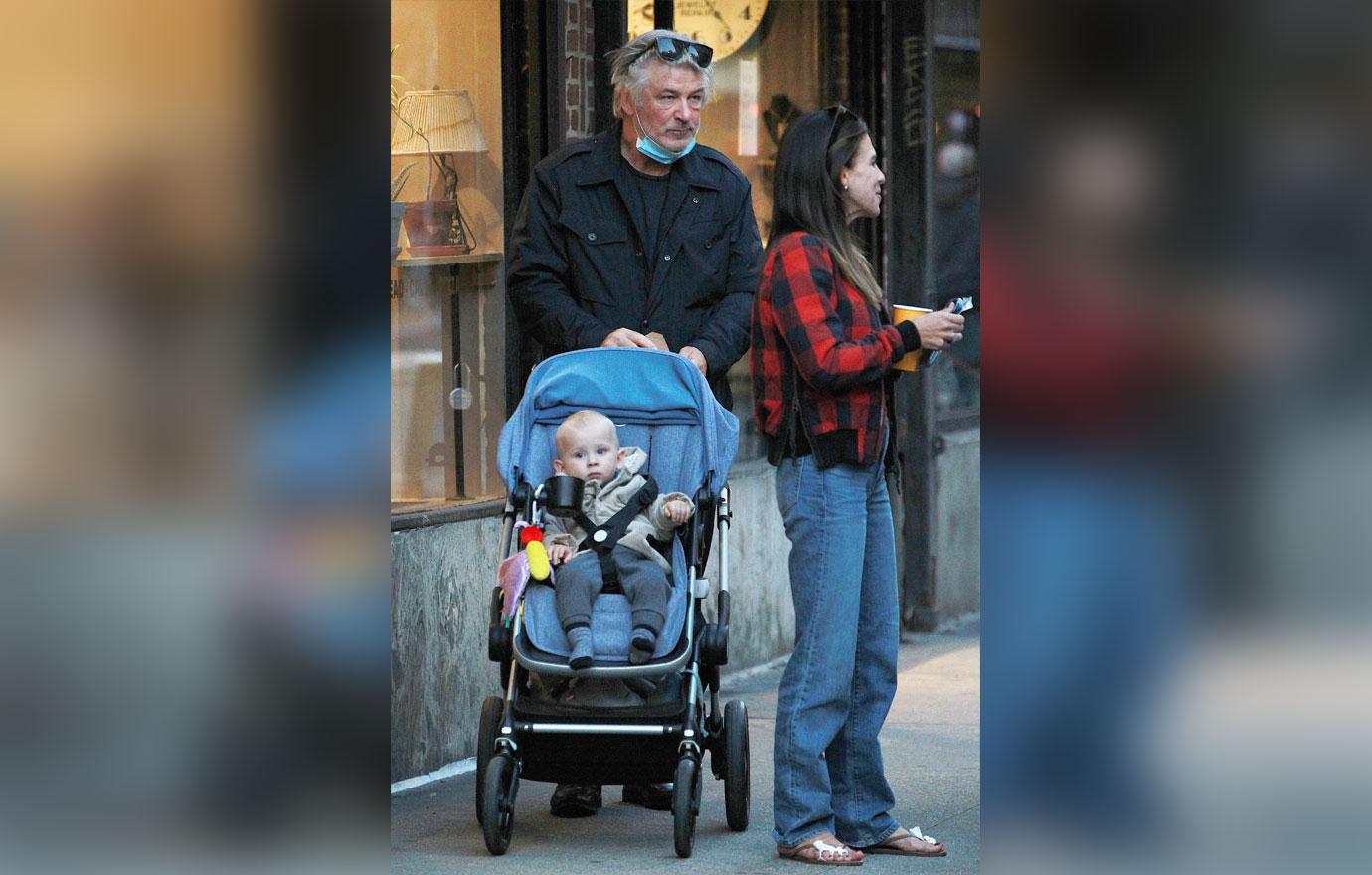 Looking somewhat disheveled and disheartened, Baldwin sported a black jacket with a black shirt underneath and dark jeans.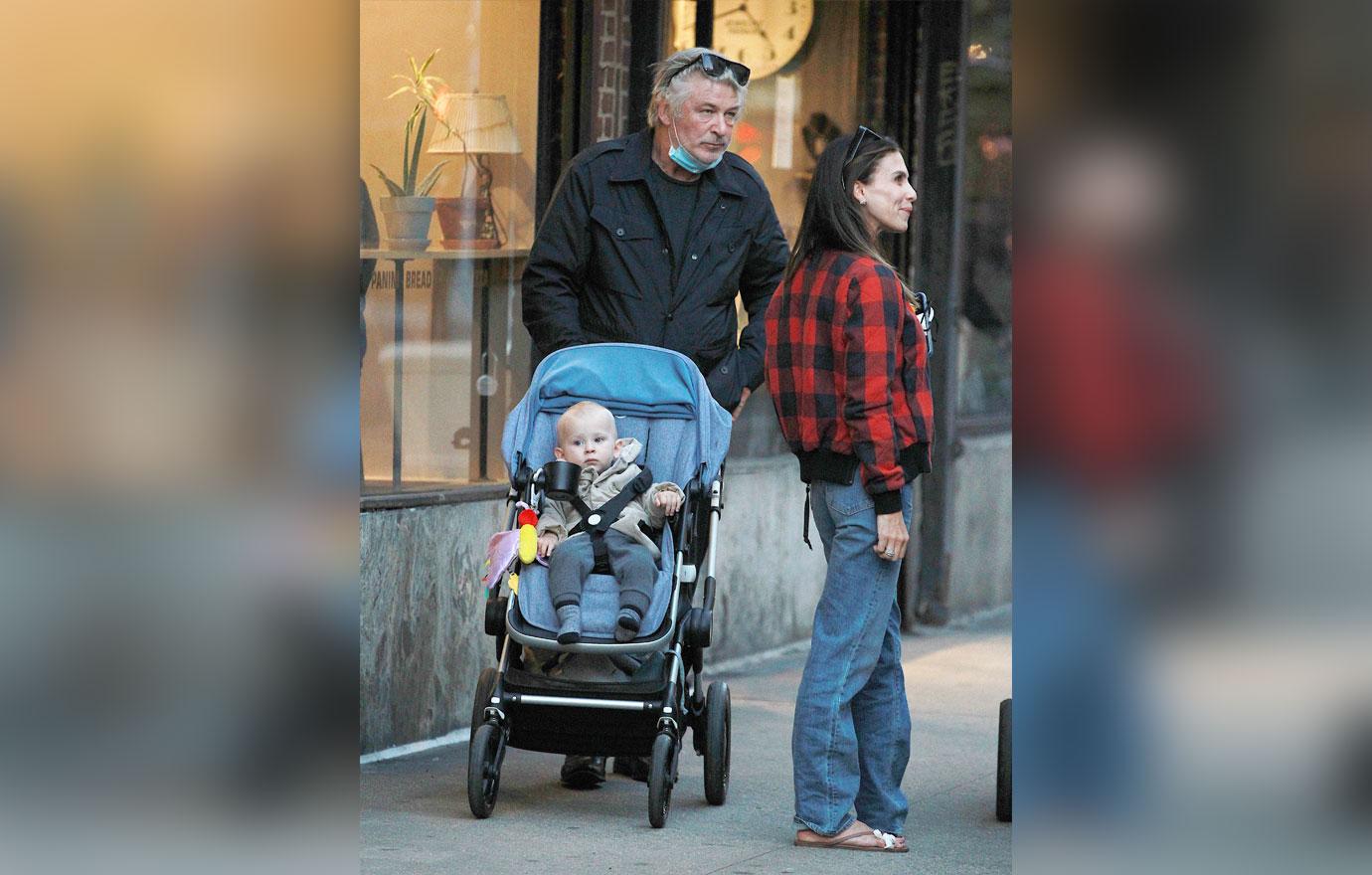 Meanwhile, the mother-of-six added a pop of color to her ensemble, as she opted for a red and black checkered jacket and blue jeans.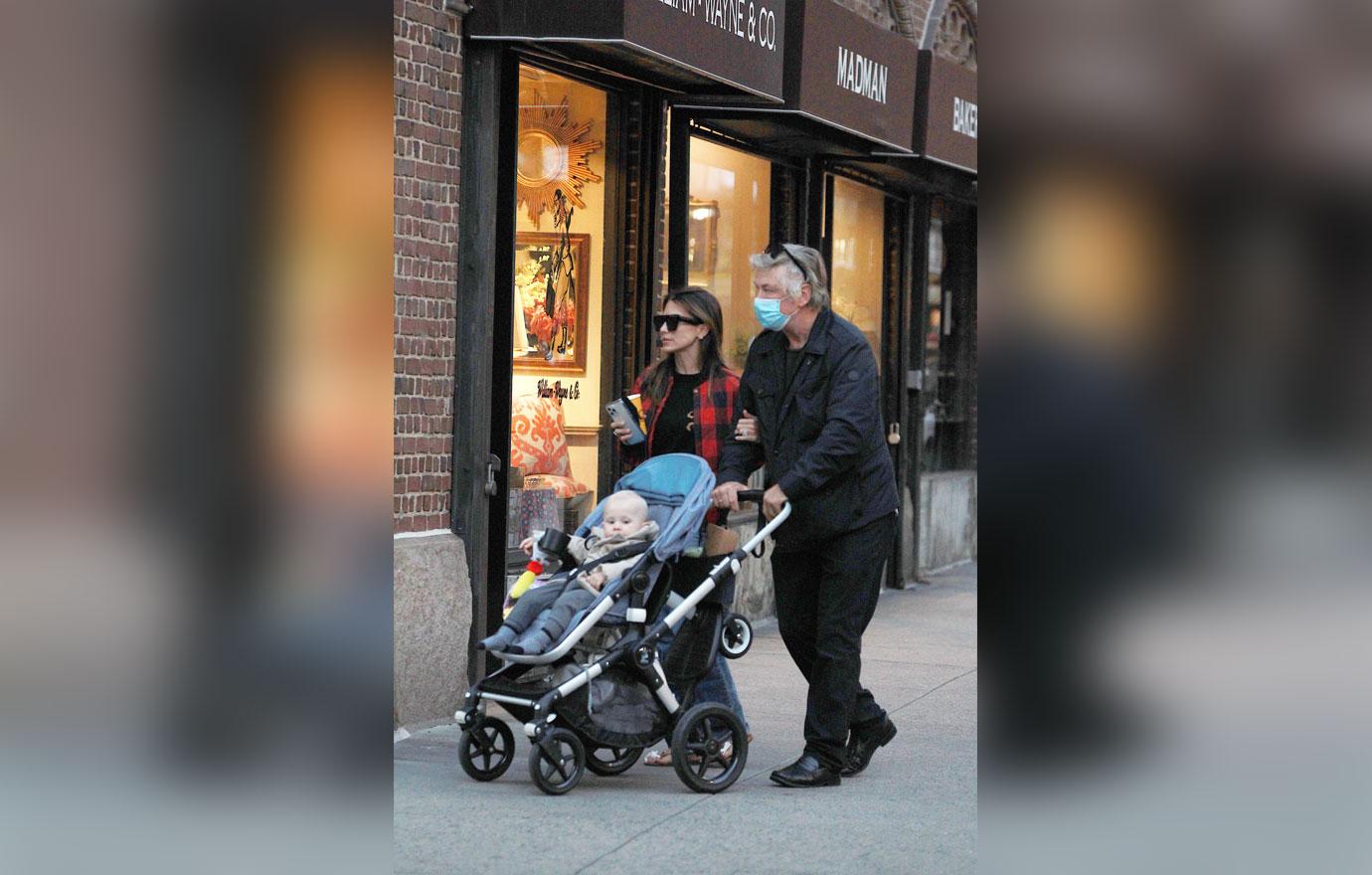 Hilaria was seen holding on to her hubby with one hand while she had her phone and coffee in the other.