EXCLUSIVE
Soccer Star Alex Morgan Admits She Would 'Love It' If Her Daughter Charlie 'Followed in My Footsteps'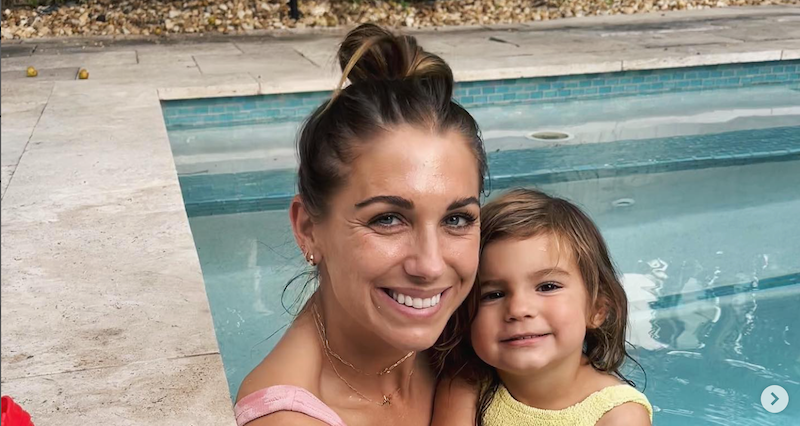 Alex Morgan has been playing soccer for a long time, which is why she wouldn't be opposed if her daughter, Charlie, 3, got into the sport one day.
"I will 100 percent support Charlie in whatever she wants to do, although I would love it if she chose to continue in my footsteps and play soccer too! I learned from my mom growing up how to teach my daughter to be true to herself and this is especially true when it comes to whatever she wants to pursue," the 33-year-old, who teamed up with Orgain to encourage people everywhere to embrace the day for a chance to win a trip to New Zealand to attend the 2023 Women's World Cup and cheer on the USWNT, exclusively tells OK!.
Article continues below advertisement
"My mom was always someone who would explain things well, and so that's what I try to do with my daughter too. I want to be an example for her and create a space for my daughter's personality to come out. I also want her to see my relationship with food and nutrition so she can feel grounded in her relationship with food and has the independence to eat the things that she wants, within reason of course," she adds.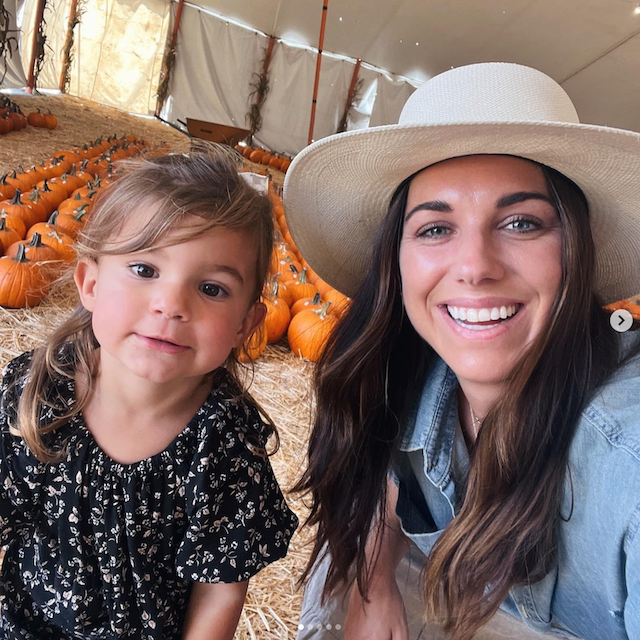 Article continues below advertisement
However, "Charlie has not made it clear yet if she's interested in soccer, but she does come to all my games and runs on to the field afterwards," she says. "She really does understand what I do and knows I'm not only 'mom' but also a soccer player. It warms my heart knowing that no matter how hard the balance can be as a working parent, Charlie is with me on this journey."
The athlete, who is married to Servando Carrasco, knows it's not easy to juggle it all, but she wouldn't have it any other way.
"Striking a balance between my roles as mom and professional athlete can be tough as my daily routine is unpredictable with training and traveling constantly to play. I also make sure to always prioritize big, key family moments like celebrating my daughter's birthday or my husband and I's wedding anniversary. The balance can be tough, and I do miss a lot of big events with my family and friends, but I try to celebrate as much as I can when I see them and make the most of every moment that I'm with them," she shares.
"The unconditional joy Charlie brings to me each day is unmatched by any other feeling. Being a mother to Charlie is a great daily reminder of the importance of finding and maintaining a healthy work/life balance. She comes to all my home games and runs on to the field afterwards and even when she hears people cheering for me during games, she is quick to remind me that I am still 'mommy' to her," she continues.
Article continues below advertisement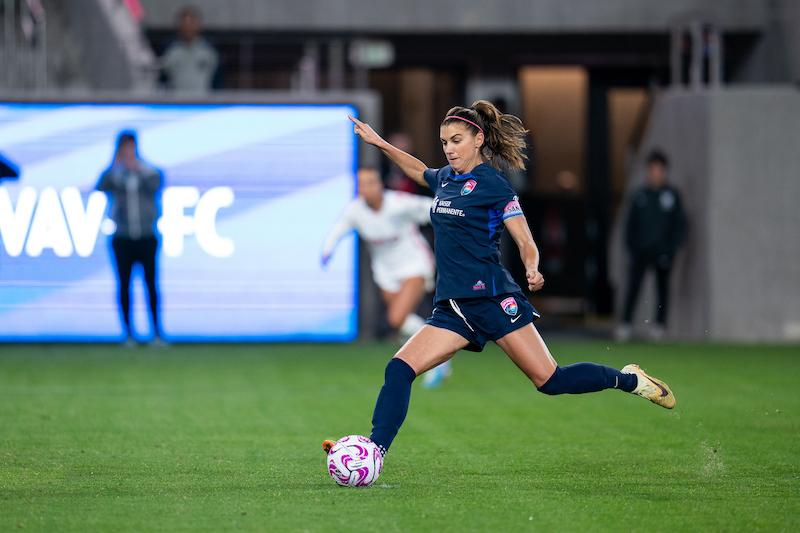 The brunette beauty has some important advice to other mamas out there: "Always try your hardest."
"Even though some busy days can be extra hard to make time for each other, a small effort can go a long way, especially around the holidays. It is extra important to make sure you are giving yourself grace to spend time with your family and not worry about work, or for me, my training," she says.
Article continues below advertisement
In the meantime, Morgan's partnership with Orgain made sense to get her prepared for the World Cup this summer, which starts in July.
"As a professional athlete and a mom, it's important I fuel my body with good, clean nutrition to make sure I have the energy I need to tackle my day on and off the field. Orgain plant protein powder, made with high quality ingredients and packed with protein to maximize nutrition, helps give me the energy I need to power through," she notes. "I'm excited to team up with Orgain to give people a chance to cheer on the USWNT from the sidelines in New Zealand at a 2023 Women's World Cup match. This partnership is perfect for me because striking a balance between my roles as mom, professional athlete, and philanthropist requires sustained energy and calls for convenient, delicious and protein-packed options, like Orgain plant protein powder."
Article continues below advertisement
Never miss a story — sign up for the OK! newsletter to stay up-to-date on the best of what OK! has to offer. It's gossip too good to wait for!
She adds, "Protein is a great way to fuel your metabolism for sustained energy and Orgain delivers a clean source of plant-based protein that helps me bring my A game. Whether adding Orgain plant protein powder to my breakfast smoothie or re-fueling with a shake during a tough training session or game, I find that Orgain fits perfectly into my routine. In the morning, I like to start with a smoothie that includes either Orgain's Creamy Chocolate Fudge, which is what my husband likes, or Natural Unsweetened Plant Based Protein Powder. After practice, I like to fuel up with a simple protein shake with my favorite, Vanilla Plant Based Protein Powder."