HEALTH
What Are The Allergic Reactions To The COVID Vaccine, And Just How Severe Are They?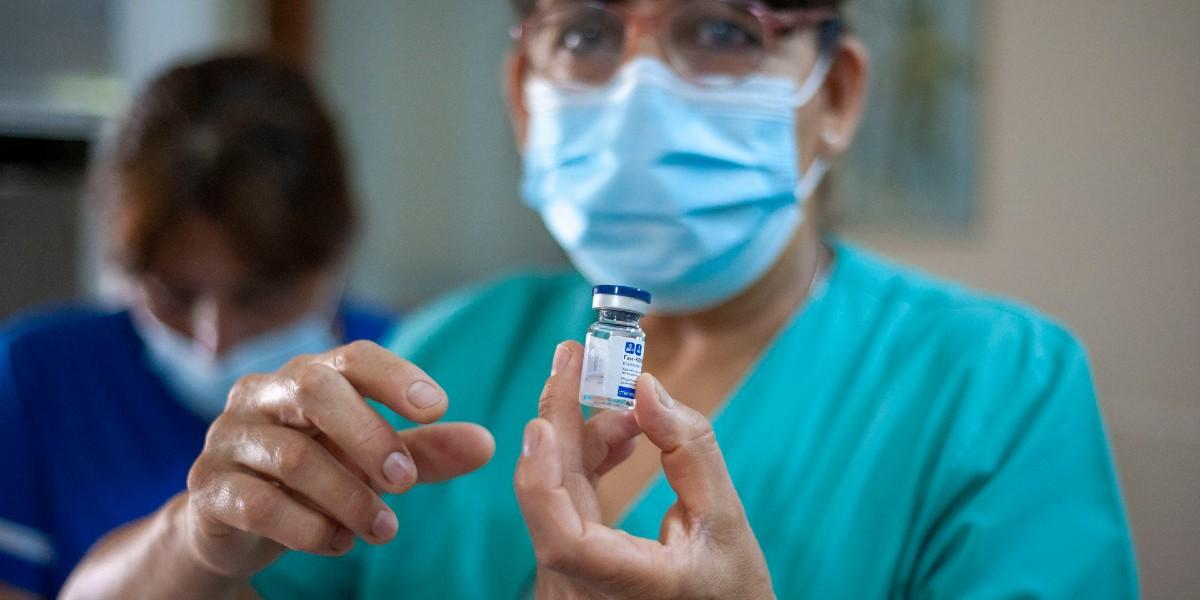 Concerned about potential adverse reactions to the COVID-19 vaccine? You're not alone. There's both positive and negative news regarding the impact of these reactions, however, which should be invaluable information for anyone who needs to weigh their risks.
According to a new study published Wednesday, January 6, by the U.S. Centers for Disease Control and Prevention (CDC), the COVID-19 vaccine does appear to have a significant warning factor: It seems that it can cause severe allergic reactions at a higher rate than other vaccines.
The study noted that out of the nearly 1.9 million people who received a first shot of the vaccine in December, 21 of them experienced anaphylaxis, a potentially life-threatening reaction that has symptoms including hives, swelling, shock, and trouble breathing, with the symptoms taking over within 15 minutes of getting the shot for 71 percent of those affected.
Article continues below advertisement
Dr. Nancy Messonnier, the director of the CDC's National Center for Immunization and Respiratory Diseases, assured news outlets that this is the case. "The anaphylaxis rate for Covid-19 vaccines may seem high compared to flu vaccines, but I want to reassure you that this is still a rare outcome," she said.
REPUBLICAN FAITHFUL HOLD MASSIVE SUPER-SPREADER EVENT AT TRUMP'S MAR-A-LAGO: SEE PHOTOS
"Of course, we all would hope that any vaccine would have zero adverse events, but even at 11 cases per million doses administered, it's a very safe vaccine," she added, noting that with the U.S.'s current coronavirus death rates climbing, the vaccine is a "good value proposition."
The CDC report also noted that of the 21 individuals who experienced anaphylaxis, 17 had a known history of allergies or allergic reactions.
Messonnier said that there are efforts underway to figure out what exactly in the COVID vaccine is causing the reactions, and in the meantime, immunization sites are prepared to treat anaphylaxis should it occur with anyone receiving their shot.