COUPLES
Amy Robach & T.J. Holmes Plan To Be More Public With Their Romance, Spills Source: 'They Are Seriously In Love'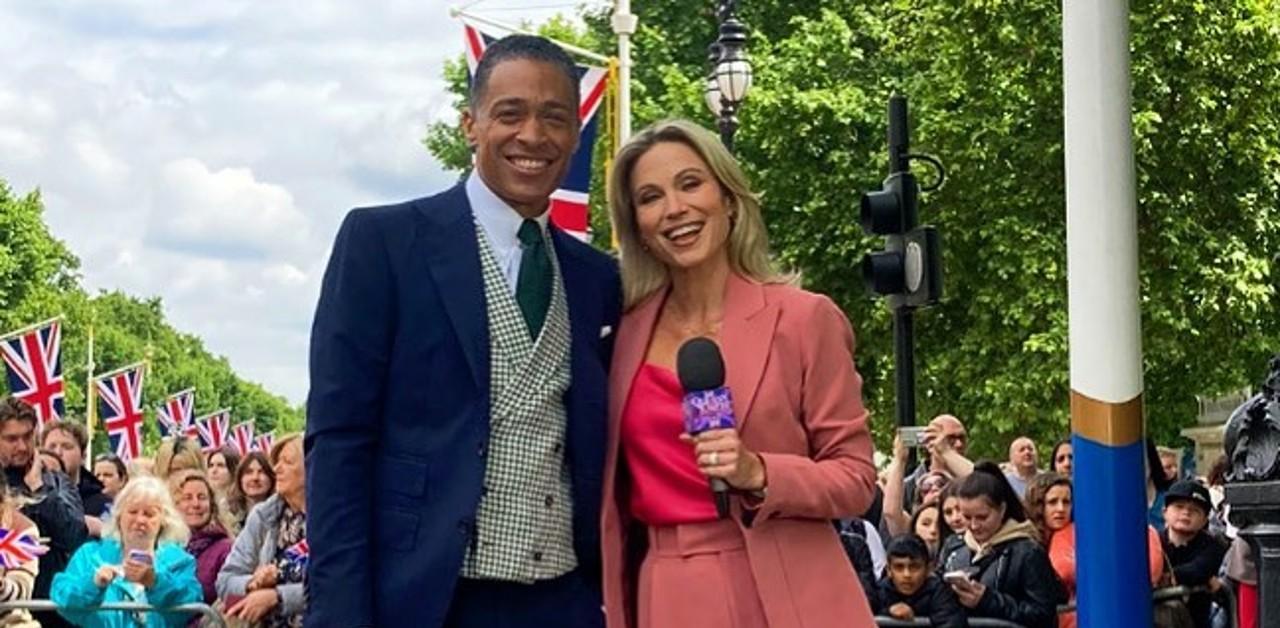 Despite the drama that ensued from Amy Robach and T.J. Holmes' affair, the pair has decided to stop playing coy about their romance.
"It's not a fling and they are seriously in love," an insider insisted of the relationship, which is rumored to have started in August 2022.
Article continues below advertisement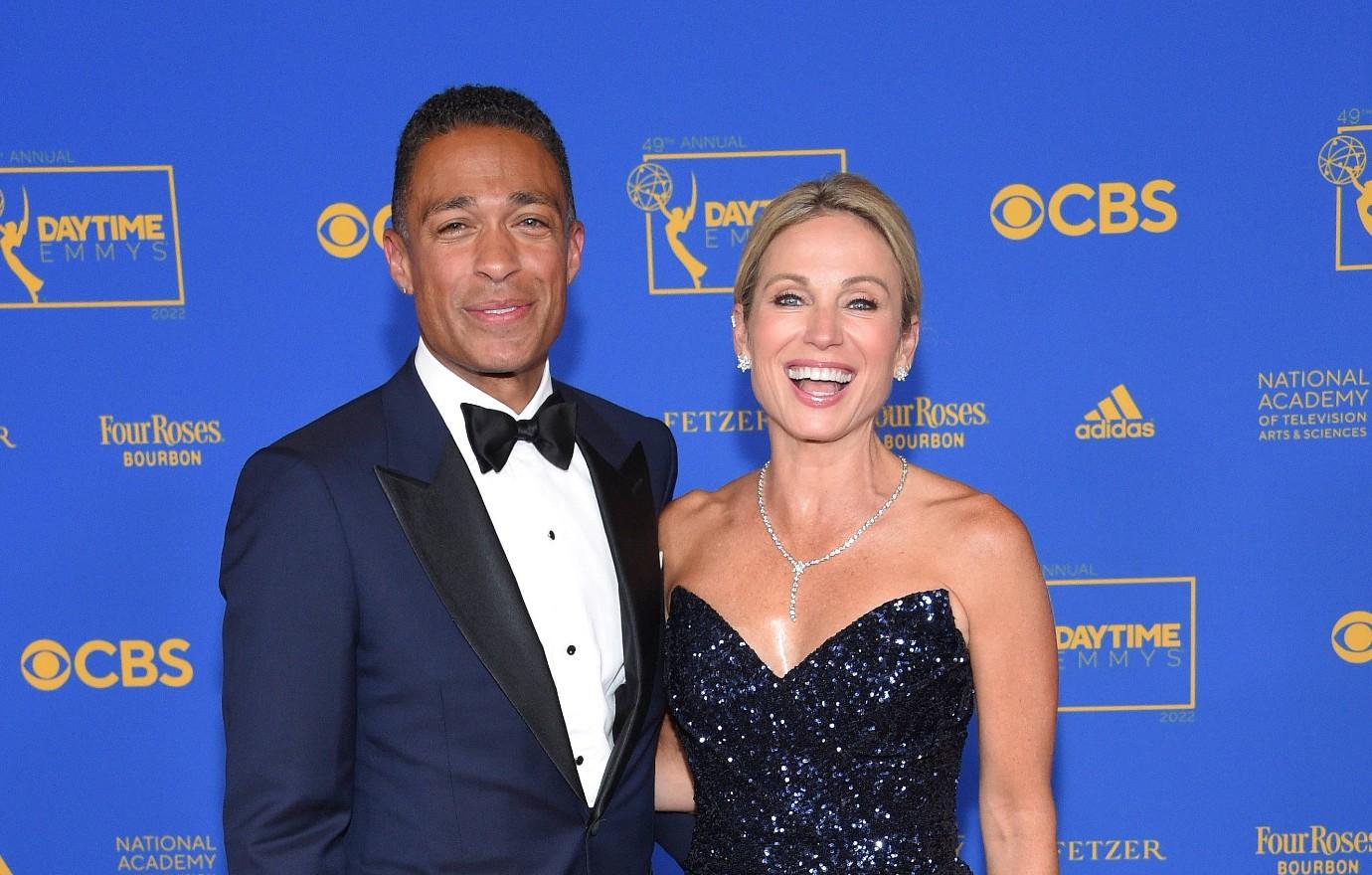 The source added "they will be fully open about their relationship now" instead of embarking on under-the-radar dates and vacations.
"Amy has no regrets," the source shared of how things played out. "She wants to keep her job, but even if she loses it, she's in love."
As OK! reported, once their tryst was exposed this past November, ABC placed the GMA3 costars on an indefinite leave as the network investigates whether any morality clauses were broken. Holmes, 45, and Robach, 49, insisted no adultery took place, as they had each separated from their estranged spouses — Marilee Fiebig and Andrew Shue, respectively — before they began dating.
Article continues below advertisement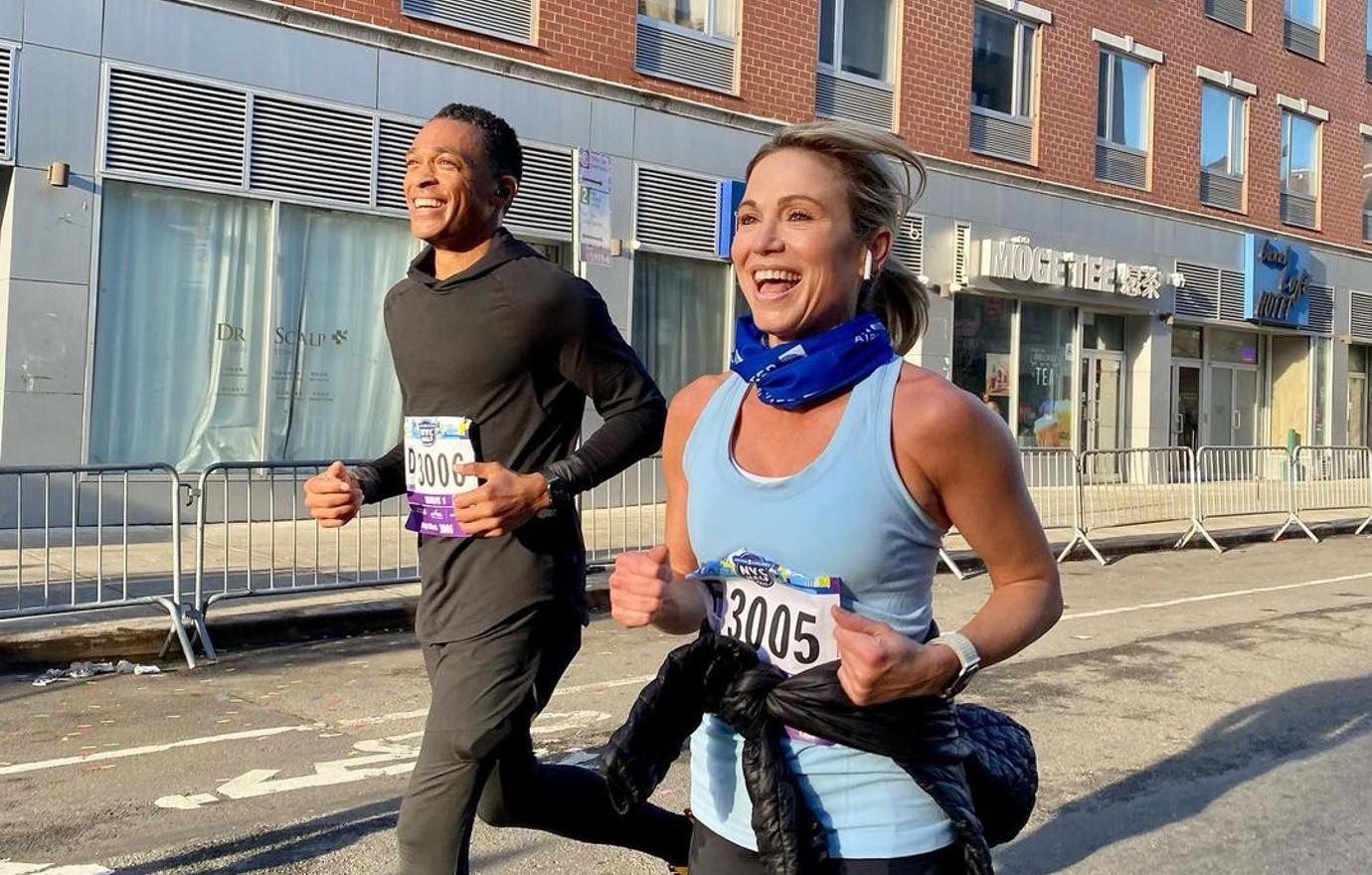 ABC News president Kim Godwin addressed the ordeal in an email to staffers, which was then leaked to the public.
"Amy and T.J. will remain off-air pending the completion of an internal review, and there will be a rotation of anchors at GMA3 for the time being," the message read. "It is my hope that we will continue to focus our energy on what we do best, and I want all of you to know how immensely proud I am of your hard work and professionalism."
Article continues below advertisement
Article continues below advertisement
"During the holiday season, and in light of this challenging time, Marilee's sole focus has remained on the overall best interests of her nine-year-old daughter," lawyer Stephanie F. Lehman shared. "To that end, T.J.'s attorney and I have been working together to move their divorce forward privately, expeditiously, and as amicably as possible."
"Notwithstanding, we continue to be disappointed by T.J.'s lack of discretion, respect, and sensitivity toward Marilee and the parties' daughter," Lehman added. "Marilee has been touched by the outpouring of support and looks forward to new beginnings in the new year."
Us Weekly reported on the current status of Holmes and Robach's relationship.