Are Justin Bieber & Hailey Baldwin Actually OK? Couple Posts Conflicting IG Stories After Controversial Vegas Video
The Vegas video of Justin Bieber allegedly screaming at wife Hailey Baldwin is "Too Much" to handle — but Mrs. Bieber insisted that everything is just peachy between the two.
Article continues below advertisement
After a video of Bieber looking extremely animated while talking to the model following his surprise Vegas performance went viral over the weekend, Baldwin took to Instagram to address rumors that her husband was shouting at her.
"Reminiscing on how amazing last weekend was," the 24-year-old beauty captioned the picture of her kissing her hubby on her Instagram Story on Wednesday, July 14. "Had the best time surrounded by so much love."
Article continues below advertisement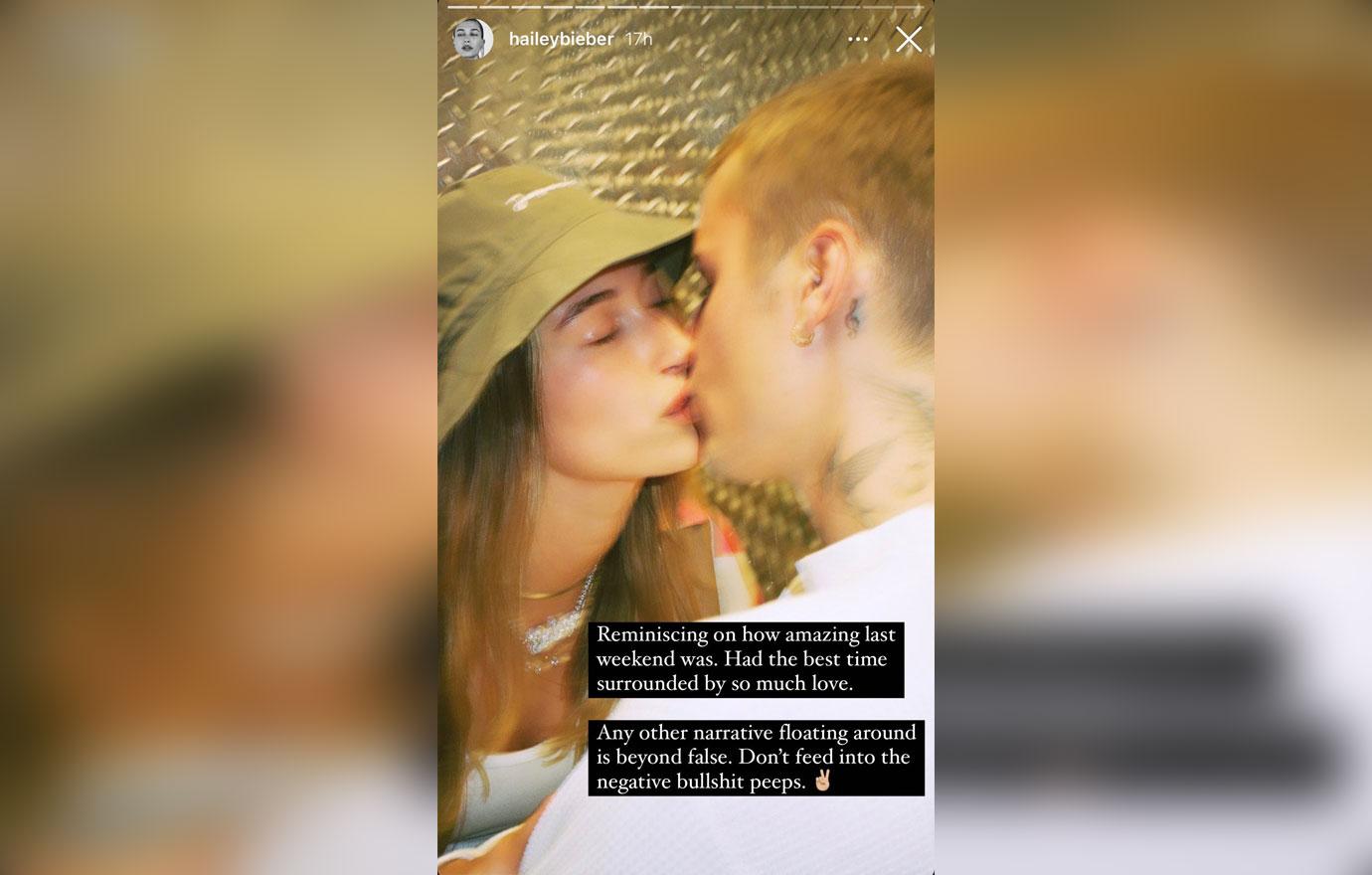 Baldwin then added: "Any other narrative floating around is beyond false. Don't feed into the negative bullsh*t peeps."
Article continues below advertisement
Meanwhile, the "Ghost" singer seemed to post a conflicting message, with him sharing lyrics to his latest song, "Stay," about him wanting to keep his girl despite his inability to change his ways. By Bieber, 27, sharing these lyrics amid the rumors, was he hinting that he won't change his behavior?
Article continues below advertisement
On Bieber's Instagram Story, he posted a close up video of himself while the lyrics to his latest tune with Kid LAROI were shown. "I do the same thing, I told you that I never would. I told you I'd change even when I knew I never could. I know that I can't find nobody else as good as you. I need you to stay, need you to stay," the lyrics read.
Article continues below advertisement
The disturbing video in question was recorded moments after the pop prince performed with Diplo at the XS nightclub at the Wynn in Las Vegas. In the clip, the "Holy" singer was seen throwing his hands around as he and Baldwin — who wed in September 2018 — walked through the casino surrounded by their entourage.
And while Bieber often gushes over his stunning wife on social media, the latest video has fans questioning what really goes on between the two when no one is around. After the couple's alleged heated conversation, fans immediately took to the internet to comment on the clip.
Article continues below advertisement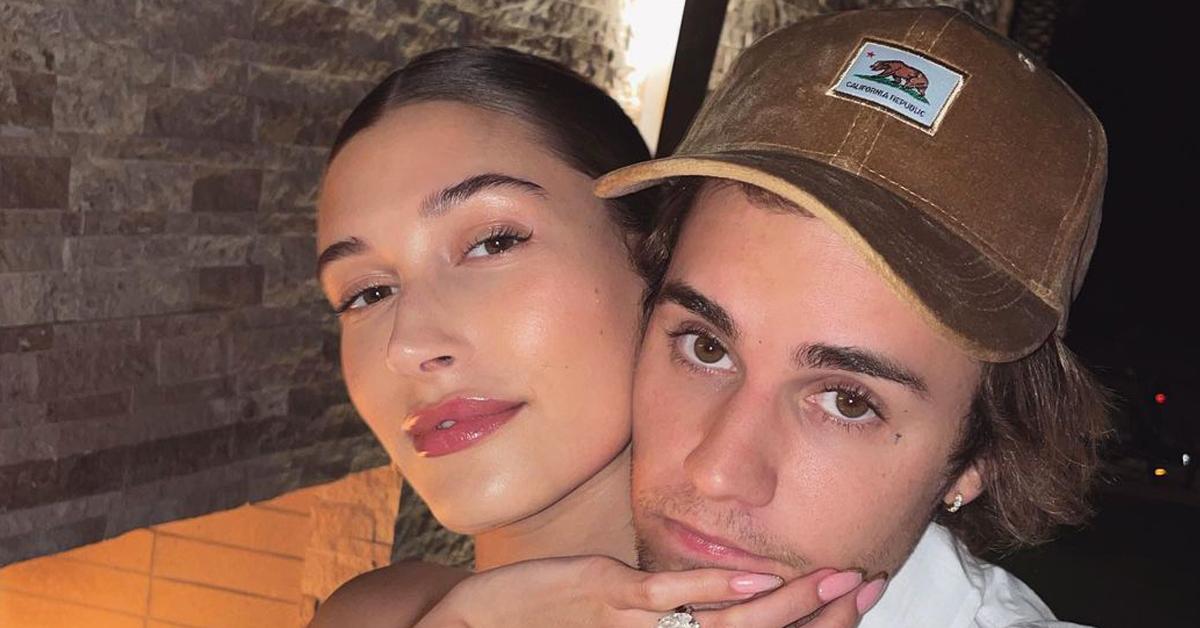 Article continues below advertisement
Bieber has a history of letting his emotions get the best of him, with a Radar source alleging that it's not a good look for Bieber to be treating his wife that way in public. "While [fans] are debating if Justin is just 'excited' after his performance or being aggressive towards his wife, [it] just goes to show you why Justin will never change," said the insider.
Article continues below advertisement
The source further questioned: "If a man thinks he can treat his wife like this in public, can you imagine how he talks to strangers behind-the-scenes?"
Regardless of what was really going on between the two in the video, the power couple previously opened up about married life, admitting it can be difficult at times. Over a year after the lovebirds tied the knot, the blonde beauty candidly told Vogue: "The thing is, marriage is very hard. That is the sentence you should lead with. It's really effing hard."
At the time, the Grammy Award winner added that he believes "fighting is good," before saying: "Doesn't the Bible talk about righteous anger?"