REALITY TV
More Drama? Bachelor Nation Deems MJ Snyder As New Villain Monarch After 'Queen' Victoria's Explosive Exit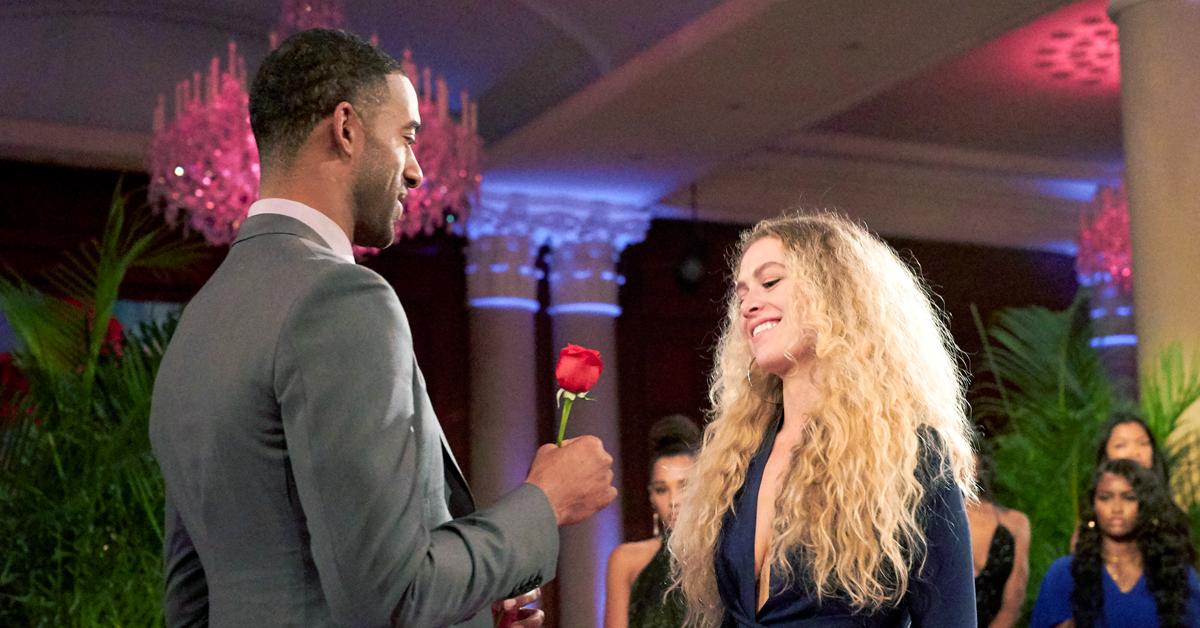 What's a love story without an evil villain trying to ruin the happily ever after? While Matt James said goodbye to "Queen" Victoria Larson — who was clearly the villain of the season — on the Monday, February 1, episode, of The Bachelor, another wrongdoer seems to already be on the rise.
Bachelor Nation has deemed contestant MJ Snyder as the new polarizing woman of season 25.
Article continues below advertisement
Since the five new contestants were brought in to compete for James' heart, the "OG" contestants haven't had the easiest time, to say the least.
After hearing about the "toxic" behavior in the house from Katie Thurston, James finally took the reins on the situation in the most recent episode. The handsome hunk first sent Anna Redman home after he found out she accused one of the new girls of being an escort. He then sent Larson packing after he heard she called Ryan Claytor a "ho" because she's a dancer.
Article continues below advertisement
And to no one's surprise, Larson didn't leave without making a scene. Besides calling Thurston a "f**king loser" for bringing the bullying to James' attention, she told the leading man that she "honestly feels sorry for" him that he would listen to "hearsay and not all of the facts."
While James got rid of two of the ladies who had been responsible for the ongoing fights in the house, Snyder made it through to another week.
So, why do fans think Snyder is the new troublemaker? Well, she continuously joked that the OG women were like the "varsity" team, and the newcomers were the "junior varsity" squad.
Article continues below advertisement
Additionally, after she found out Jessenia Cruz told James that she was the culprit of the house divide between the original and new girls, Snyder's claws came out.
The episode ended with a blowout argument between Snyder and Cruz, where Snyder insisted that she preaches "harmony and peace."
Article continues below advertisement
Even Bachelor alums Jason Tartick and Nick Viall have had enough of the mean girl drama.
"No more of this OG, newbie bulls**t...put a mature Zac & Tayshia, esque connection on the big screen please!" Tartick tweeted on Monday, while Viall wrote: "Anyone else think MJ had a chance for Most Likable in the house after night one and feel totally blindsided now?"
Scroll through the gallery below to see the best reactions to Snyder's new title.
Article continues below advertisement
Article continues below advertisement
Article continues below advertisement
Article continues below advertisement
Article continues below advertisement
Article continues below advertisement