EXCLUSIVE
'We've Never Seen Someone So Polarizing': Ben Higgins Believes 'There's Something Off' About Victoria Larson's Villain Persona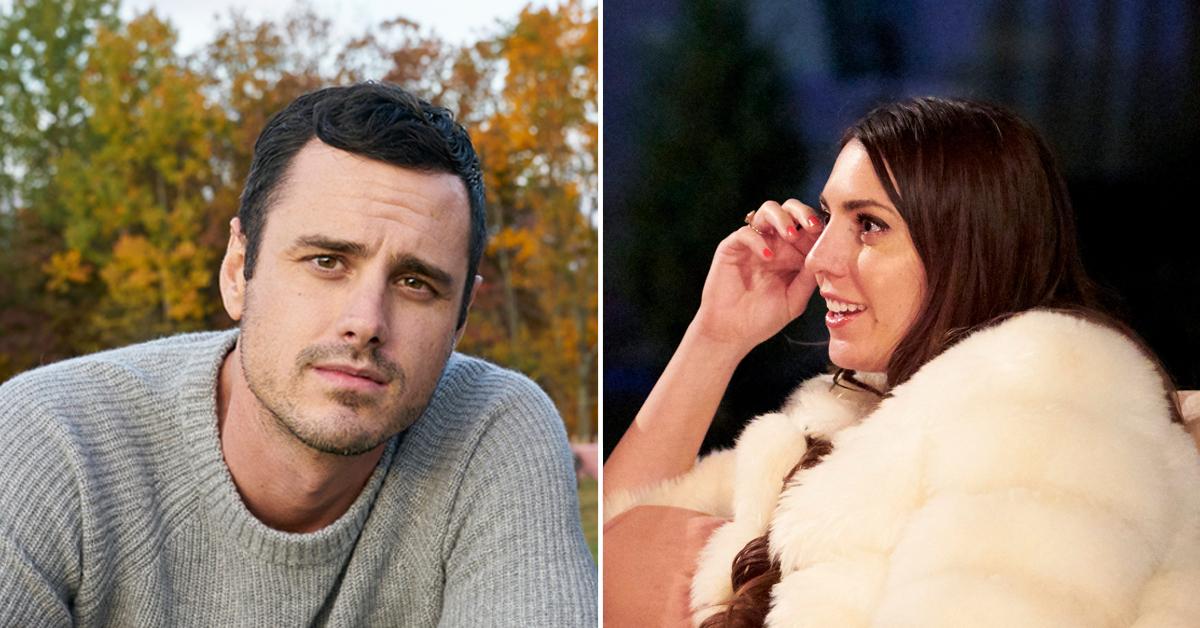 This season of The Bachelor has been one gigantic roller coaster so far. Not only has Matt James met over 30 women on the show, but one person that has gotten a lot of screen time is Victoria Larson, a.k.a. the "Queen." While some Bachelor Nation fans think she could be a plant, Ben Higgins is chiming in on the rumors.
Article continues below advertisement
"That is what is wild, because I've heard this and I was talking to Ashley Iaconetti about this," the 31-year-old exclusively tells OK! while promoting the 2021 Diamond Resorts Tournament of Champions. "I have never believed [she was a plant] because I have been on the show too long, I have been around the show too long, I have seen behind the curtain, and that has never been something that has ever been talked about, ever been done. I have never believed it was true, but this was the first time there is something going on here — like something more than I understand."
He adds, "There's something off, we've never seen someone so polarizing, so OK with just causing havoc."
Throughout this season, Larson called former contestant Marylynn Sienna "toxic" and called some of the other ladies "fake as s**t" when they appeared happy for Bri Springs, who received a one-on-one date with James. Over time, the ladies have made it clear that Larson isn't right for James, 29, and her attitude is too much to handle.
Article continues below advertisement
However, Higgins is hoping that viewers get to see another side of Larson sooner than later. "We just got to get to know Victoria more," he says. "There is something in her life that has got her to a place she is doing this and she feels like it's appropriate and the right thing to do but we don't know anything about her either. All we know is that she likes to cause drama right now, but there is a story behind it that we just have to figure it out. I am ready to figure that out. I hope she doesn't say goodbye without telling us more of who she is."
Article continues below advertisement
For now, Higgins is hoping that Springs, Rachel Kirkconnell and Abigail Heringer win over James. "I think they are just awesome," he gushes. "I think he has a lot of good girls, I think he has like six girls if I saw their picture, I would be like, 'Yeah, that one.' I am not getting the names down but Bri, Rachel and Abigail are standouts right now. I think Matt is falling for them too, which is great."