REALITY TV
Sex, Condoms & Cat Fights! Behind-The-Scenes 'Bachelor' Bombshells From Matt James' Season 25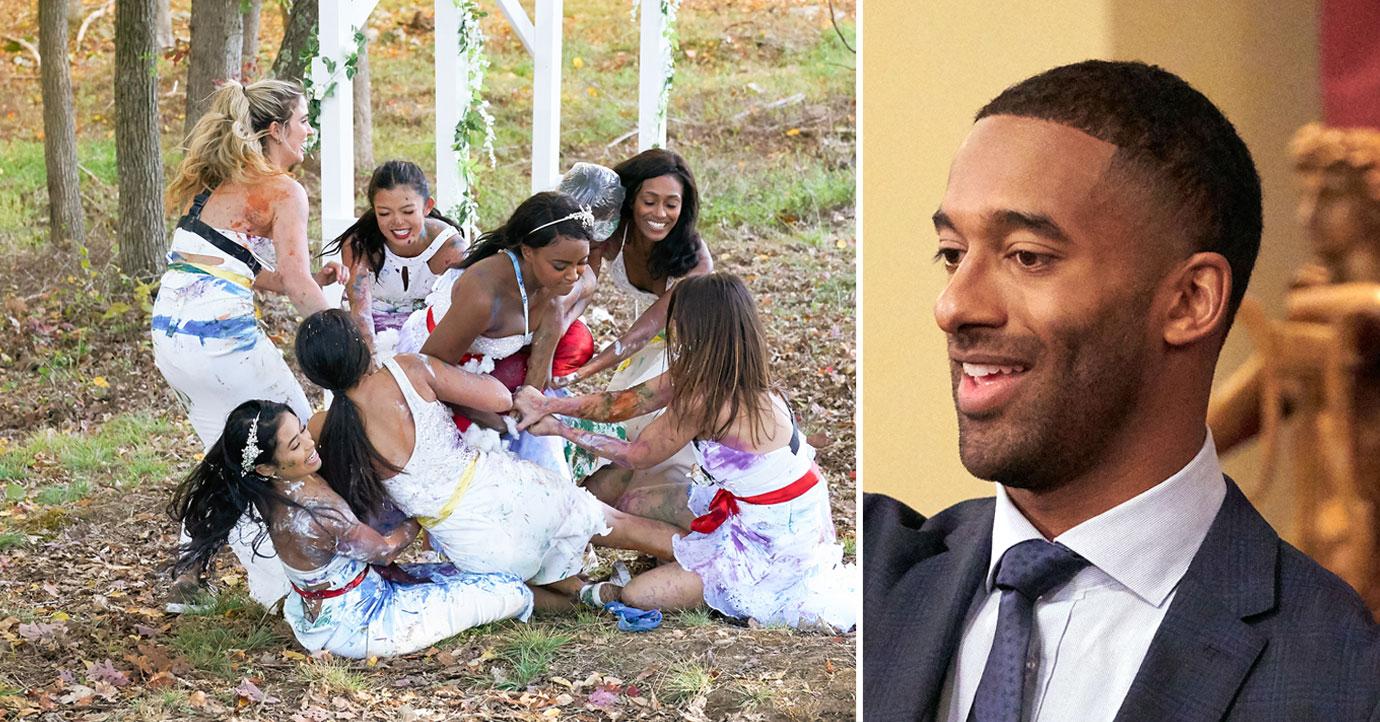 It wouldn't be The Bachelor without some love in the air and promiscuous contestants on the prowl.
While the filming location may have been clean, Matt James' season 25 contestants seemed to have gotten down and dirty on set at Nemacolin in Farmington, Pennsylvania.
The owner of the resort where The Bachelor filmed, Maggie Hardy Knox, said "we actually found a used condom in the tree branch," while noting there was definitely "sex and love is in the air" on the property.
Article continues below advertisement
"Sometimes there's some hanky-panky going on where it should not have been, but I can't tell you everything that was going on," Knox confessed. "We are on 3,000 acres. So there's a lot of land, and a lot of woods out there. There were things going on inside and outside of the hotel all the time.
"People are bored … we're in quarantine, we are here to serve in any way that we can," she explained. "We are here to make sure all of our guests are happy all the time."
Article continues below advertisement
Knox said she couldn't give away any plot details about the new season — which debuted on Monday, January 4 — but hinted that there will be a lot of drama and "hair will be pulled and weaves will fly."
James' season first began filming in October — the same time that Clare Crawley and Tayshia Adams' Bachelorette season started airing.
Since James' television debut, Bachelor Nation has been itching for the newest episode to air after meeting the handsome hunk, 29, and his contestants.
The new season has only just begun, and chaos has already erupted after the winner was leaked. OK! exclusively learned that the "producers are livid" and determined to get to the bottom of who spilled the tea.
Article continues below advertisement
"The show's PR department strategically leaks information and teases each season to get publicity and viewers excited. However, the number of unauthorized leaks has gotten out of control," the source dished. "To have the winner leaked before the first episode even airs is terrible."
Despite the bump in the road, fans remain focused on figuring out who the front-runners are and who is this season's villain.
Article continues below advertisement
Click here to see who Bachelor Nation pegged as the season 25 villain.
Page Six was first to report the news about the frisky business that happened when the cameras weren't rolling.
The Bachelor airs on ABC on Mondays at 8 p.m. ET.