EXCLUSIVE
'Bachelor' Star Madison Prewett Gushes Over Her Marriage To Grant Troutt: 'It's The Best Time'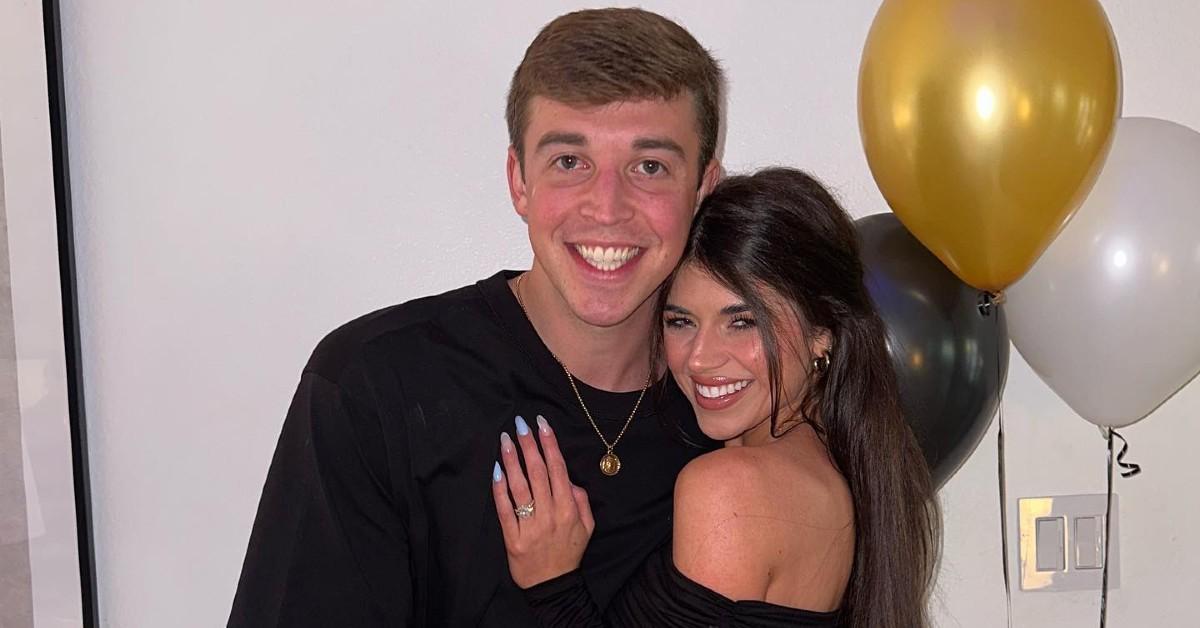 After being married for almost six months, Madison Prewett and Grant Troutt are in a good spot.
"It's been the best time so far. It's been so fun. He is truly my best friend in the whole world. We're so silly and laughing all the time. If someone had a camera in our house, they would think we're crazy. We're always having so much fun. Even with all of the adventures of home owning, it's amazing to know you have your person to figure things out with — and whatever pop up, you can face it together," the 27-year-old exclusively tells OK! while talking about her newest collection with Cupshe, Cupshe x Madison, which drops on Monday, April 3.
Article continues below advertisement
"I'm so grateful he gets me and makes me a person," the Bachelor alum, who married Troutt in October 2022 in Dallas, Texas, continues. "He's always pushing and challenging me. It's been great and so special. It's been less than six months, so we're still learning and growing, but it's been the best and greatest adventure."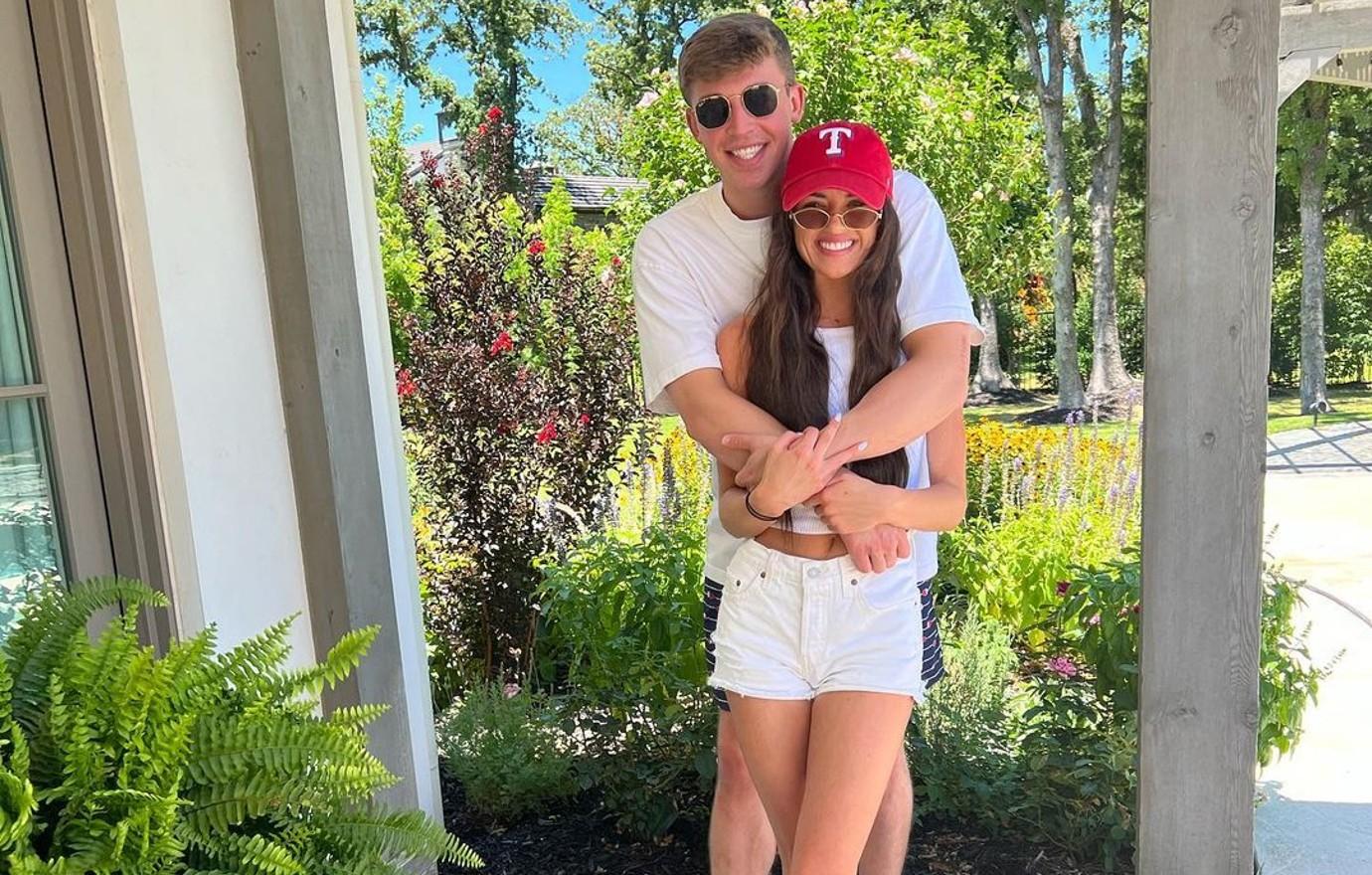 Article continues below advertisement
Of course, the brunette babe admits she had to adjust when communicating with Troutt at first since she didn't grow up with any brothers. "I didn't know I had to communicate even with the smallest things," she notes. "We had to learn to communicate about our expectations. Like this is what I expect when I get home, which has helped us a lot."
Though the reality starlet and Troutt were first linked last year, and then Troutt later proposed in July 2022. The pair's engagement might have come up quick, but Prewett says she "wouldn't have done it any other way."
"For us, it obviously had a lot to do with our faith," she states. "We were waiting until marriage, and we weren't living together before, so that obviously sped things up a bit. We were dating with the intention of getting married. Once we had the revelation of like, 'Hey, you're my person,' we didn't feel the need to keep dating anymore. It's been the greatest adventure."
Article continues below advertisement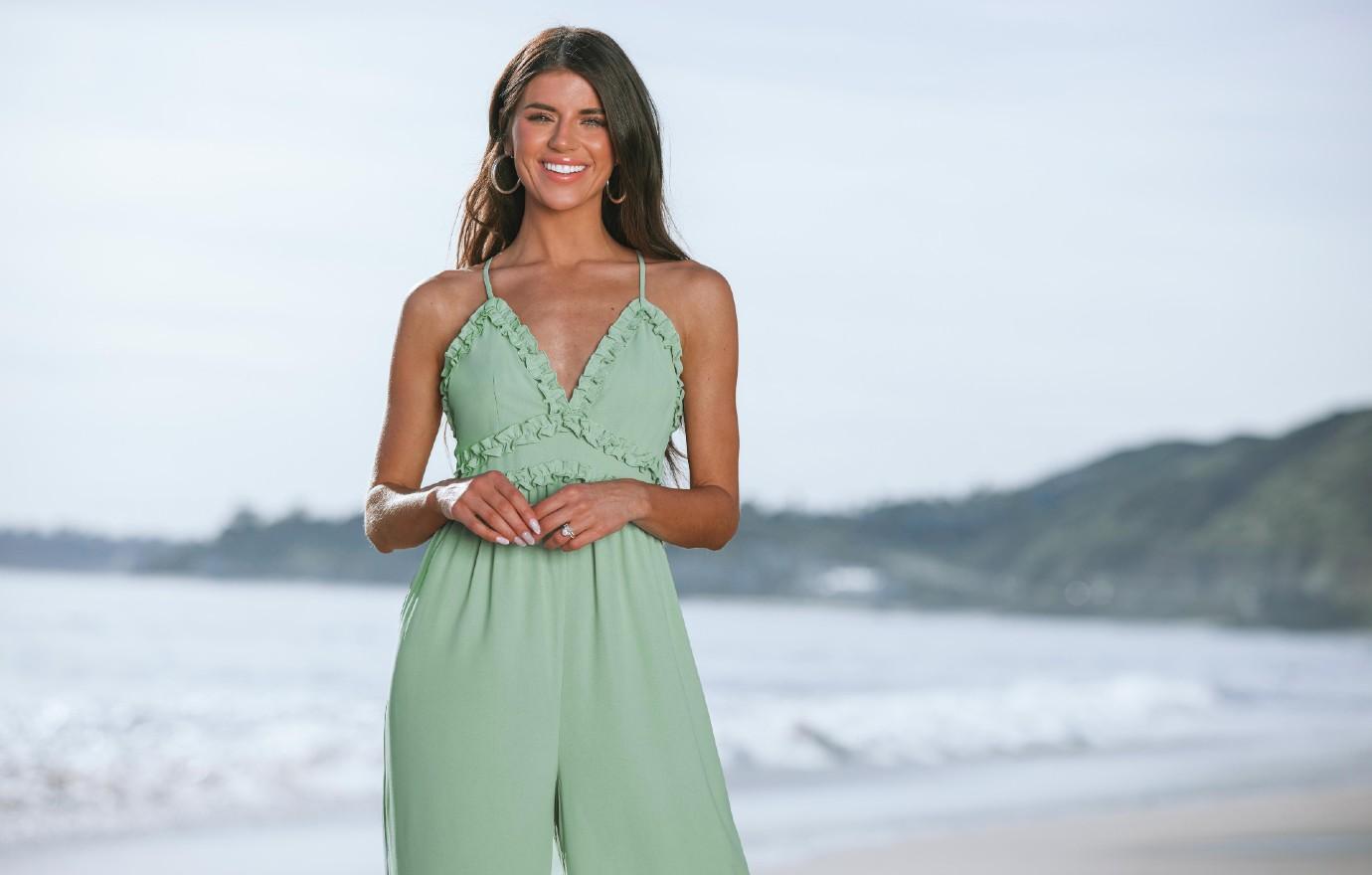 After her stint on reality TV, Prewett is "grateful" for how her career has panned out so far. "Everything happens for a reason," she says. "I've been able to write a book and encourage people, and it's cool. In terms of my next dream projects, I want to do more speaking engagements."
Article continues below advertisement
In the meantime, the Alabama native is excited for people to shop her gorgeous 72-piece Cupshe collection, which consists of bridal and honeymoon dresses, rompers, and swim styles — perfect for every bride to be and honeymooner.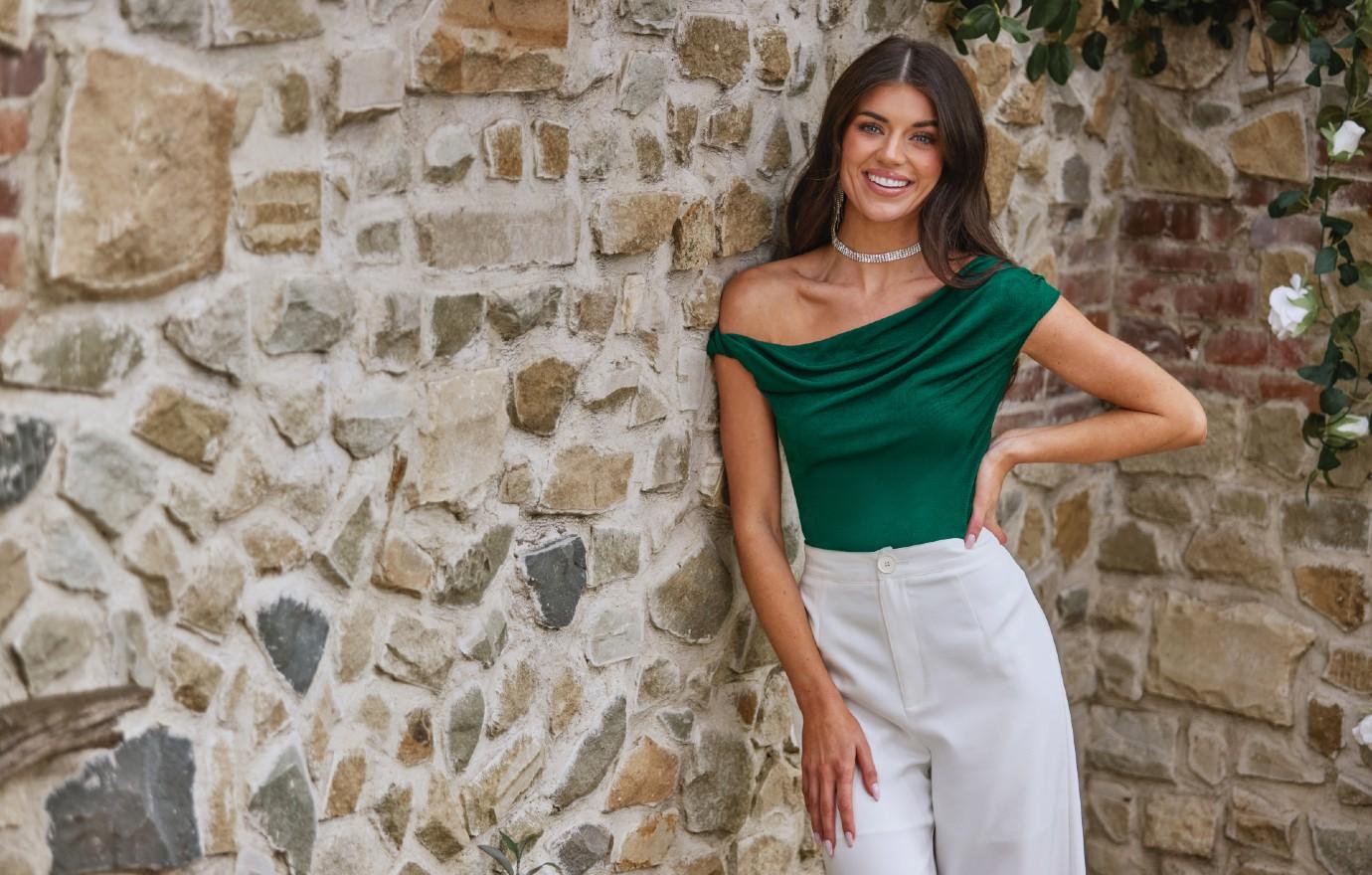 Article continues below advertisement
"I have been shopping at Cupshe for a long time, and I remember being in middle school and all of my friends would show each other swimsuits from Cupshe to buy for spring break. I have shopped with them for a long time and worked with them a bit in the past. It's been cool to create a line with them, and they've been so great to work with. The collection is relevant since I just got married. When I was going through engagement season, I would have loved a collection like this. You have to look for so many events — bachelorette party, honeymoon, rehearsal dinner, and it was stressful. I am really excited and passionate about this collection because I feel like it's a one-stop shop, whether you're a bridesmaid or bride or just attending a wedding."
"I love jumpsuits," she adds. "We have some amazing jumpsuits in here, which I am obsessed with. We also have beautiful color dresses. I also wanted to implement modest pieces as well to communicate this message you can be beautiful while being modest. That was really important to me. The collection is very versatile."
Article continues below advertisement
Never miss a story — sign up for the OK! newsletter to stay up-to-date on the best of what OK! has to offer. It's gossip too good to wait for!
Article continues below advertisement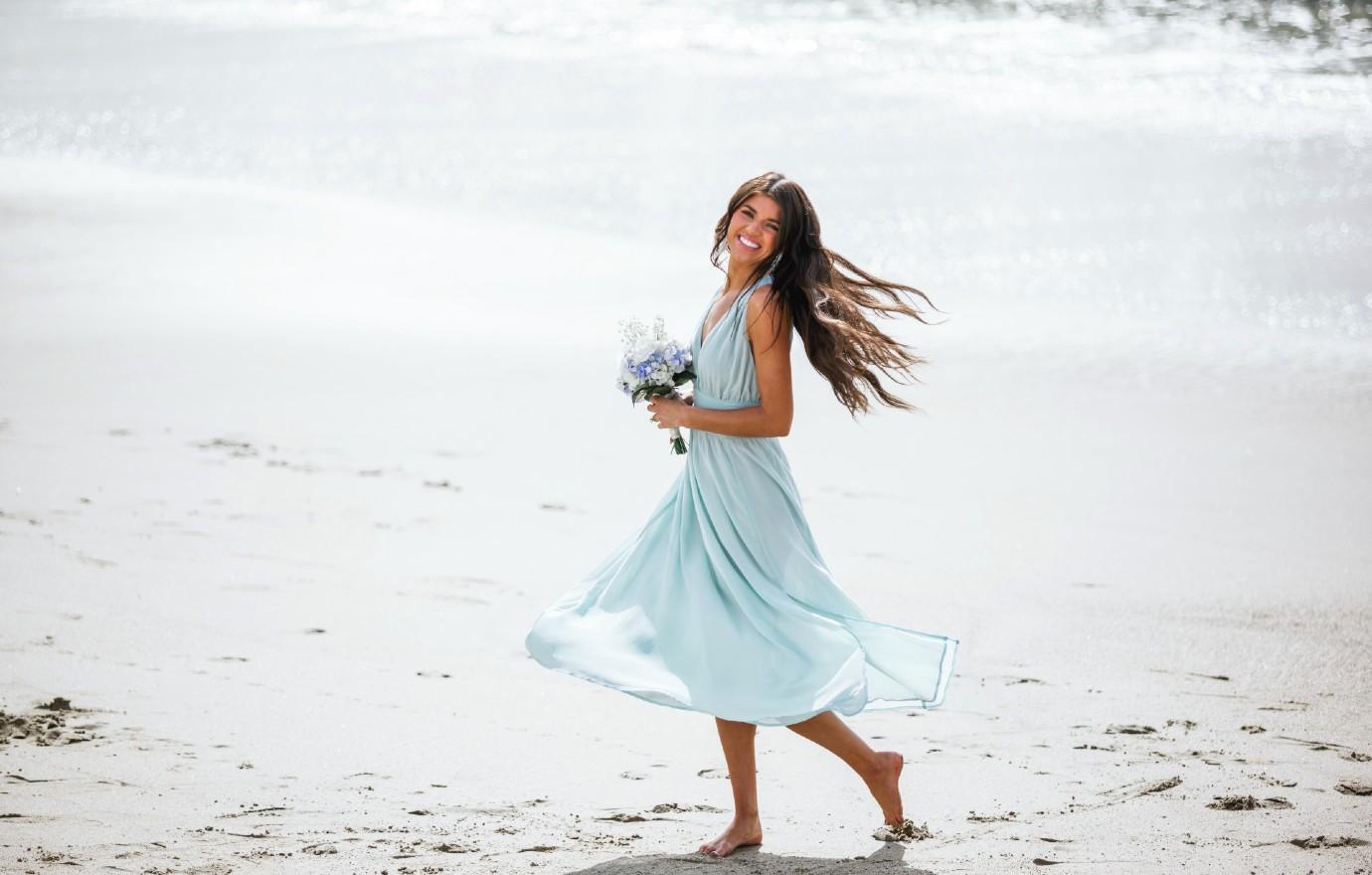 Prewett also loved being part of the design process, as it felt "super authentic" to her. "It was a lot of back and forth to create something I loved and thought would be great for the collection," she says. "There's this gorgeous green dress from the collection I'm obsessed with, and I am hoping I can wear it on a nice date night or if my husband takes me on a trip! We have our six month anniversary coming up. There's some pieces I'd love to bring with me."