EXCLUSIVE
Lauren Luyendyk Reveals It Would Be 'A While' Before She & Arie Have A Conversation About Baby No. 4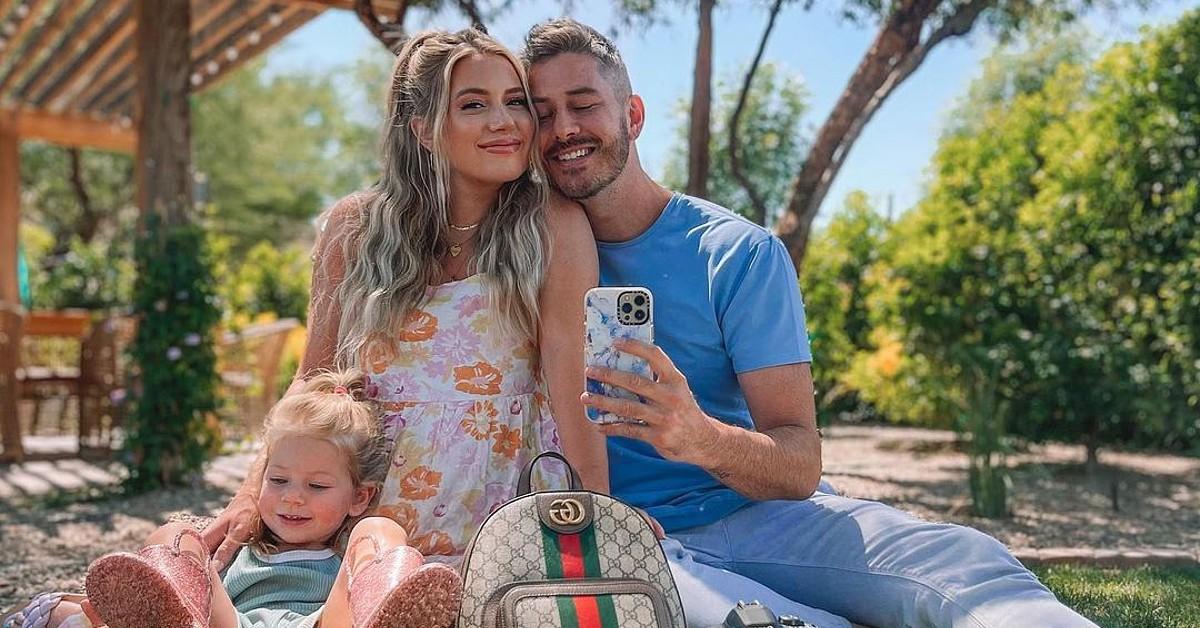 Though Lauren and Arie Luyendyk Jr. have their hands full with three kids — Alessi, 3, Lux and Senna, both 15 months — they aren't closed off when it comes to expanding their brood.
"Honestly, it will be a while if we do revisit that, but I think the only way that would happen is if we adopted," the 30-year-old, who is global fashion e-tailer Cupshe's newest ambassador and has collaborated with the brand to deliver the exclusive holiday collection, "Let's Party" featuring party attire and mommy and me styles, exclusively tells OK!. "Arie had his vasectomy, and I really don't want to go through that physically again, so I think if we did have another child, we would adopt."
Article continues below advertisement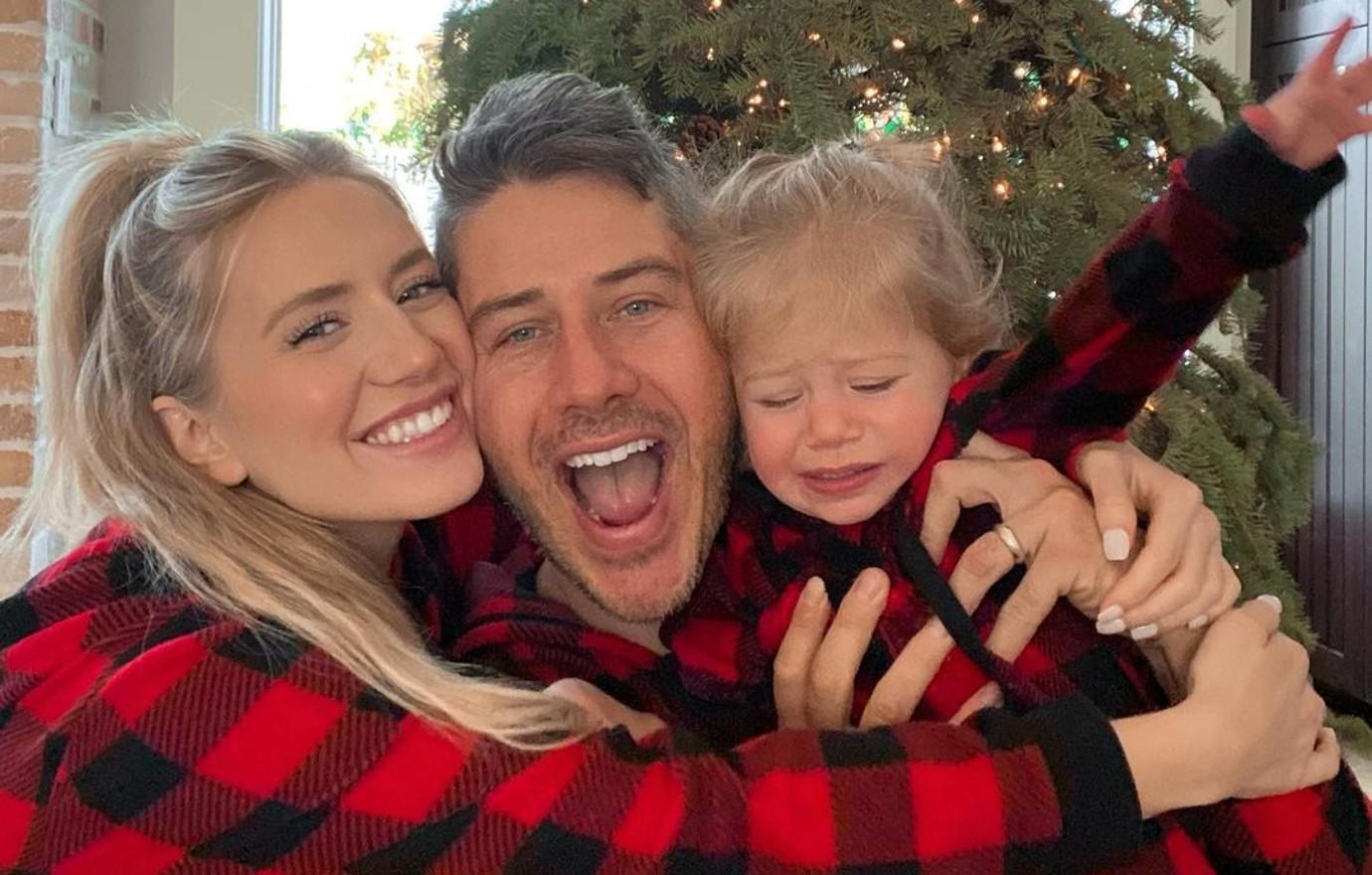 The two, who met during season 22 of The Bachelor, have been going strong ever since they got engaged in March 2018, have been going strong over the past few years, and the blonde beauty knows she lucked out with her hubby.
"I have to give so much credit to Arie because he's the best partner I could ever have," she says. "He recognizes when I need a break, and he's like, 'OK, you need to lock yourself in the room or go work out, go get your nails done, whatever it is you need to do.' He's just really good at balancing at this point."
Article continues below advertisement
The reality star also loves seeing the race car driver spend time with their tots — whether Alessi is giving him a makeover or he's feeding the twins. "It's very sweet," she gushes. "I never expected him to be the dad that he is. I saw glimpses of it when we were dating, and I could totally picture him letting his daughters do his hair. I knew he would be a great girl dad, but he's definitely taken it to the next level."
As for why their relationship works, Lauren says it "all comes down to our communication."
"It's very important to us that we're on solid ground and we see eye to eye on everything," she notes. "We both make time to make sure that we're communicating about what we need and what we have going on."
Article continues below advertisement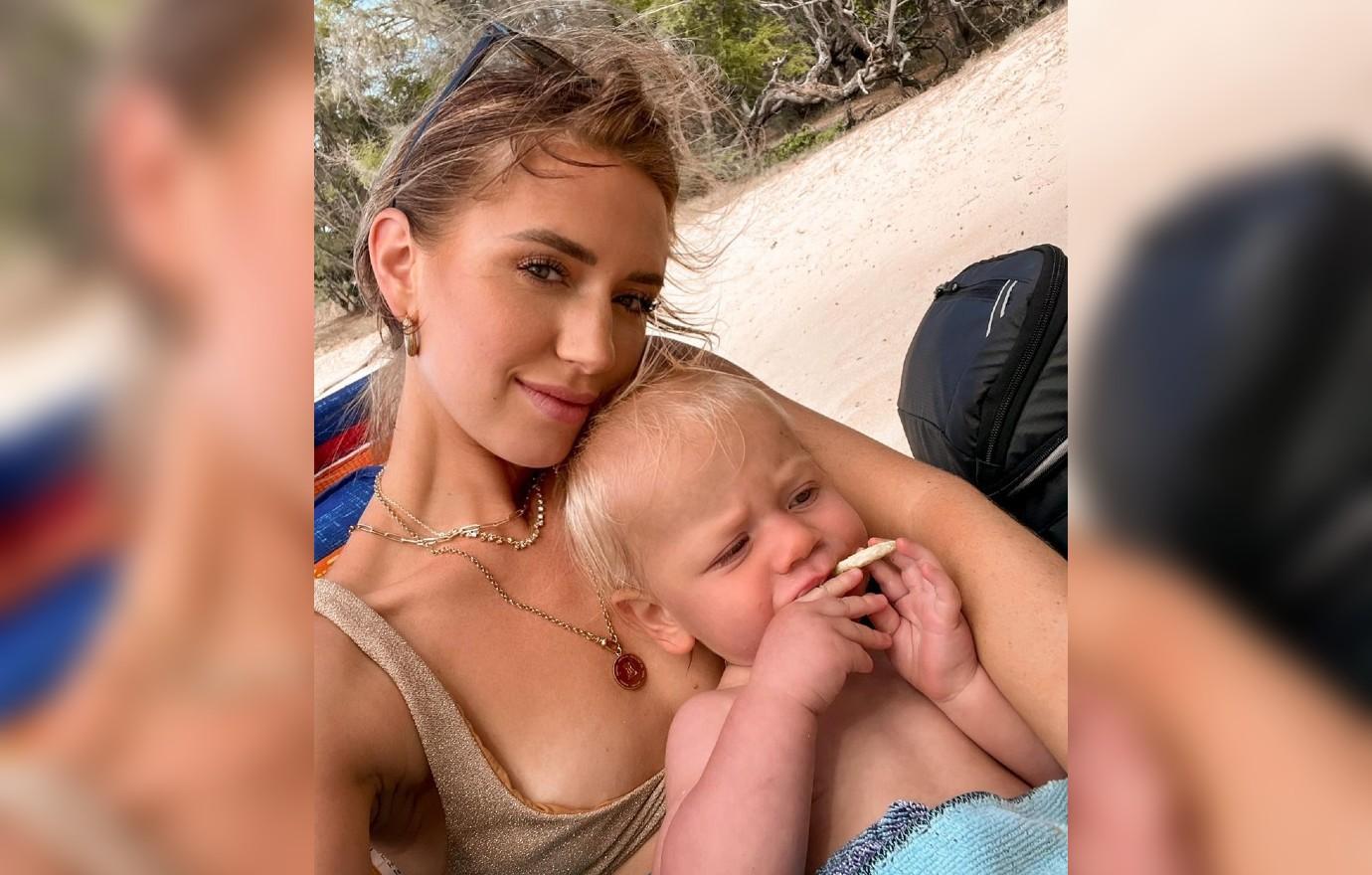 Though the pair met on a dating show, the mom-of-three feels like that "was another lifetime" ago. "It's so different now," she shares. "When we met on The Bachelor, it was a whirlwind and so many eyes were on us and there was just craziness happening around us and so much drama. Now that we've settled down, we don't have drama, we've got three kids, we're married, we live in Arizona."
The duo try "really hard" to spend some quality together sans kiddos. "We just did our first trip away from the kids in seven months, and it was very necessary," she states. "We have a babysitter while we're working some days, and if we have a gap in our schedules, we'll be like, 'Hey, do you want to get coffee or do you want to get lunch?' We try to prioritize our relationship at the same time."
Article continues below advertisement
Regardless of the insanity in the couple's household, Lauren is cherishing this time with her little ones. "This is my favorite age with all three of them. It's just fun. They interact, the babies are starting to talk. Lux was trying to say 'I love you' recently. It's sweet and you can see their friendships and their bonds starting to happen. It's definitely my favorite part," she says.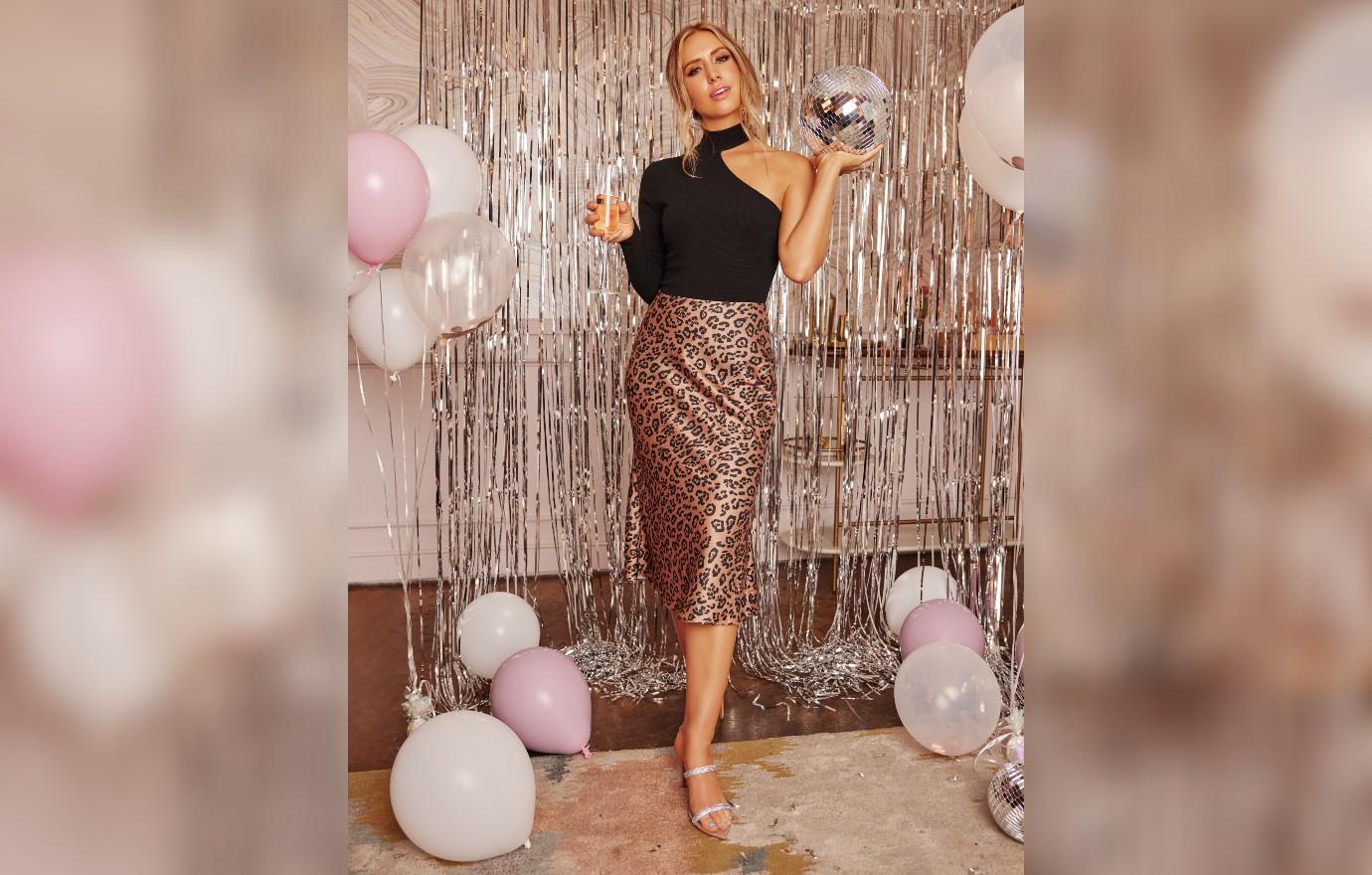 Article continues below advertisement
In the meantime, Lauren has some fun things up her sleeve, including her latest collab with Cupshe.
"Hannah Ann [Sluss] is a friend of mine, and she would send me a picture saying, 'I love this new top I got. It's from Cupshe.' I tried it out myself, and I really love what they're doing. When they contacted me about doing their first-ever holiday collection, I got excited because I love party dresses," she explains. "I love everything sparkly and shiny. I love the colors of the season."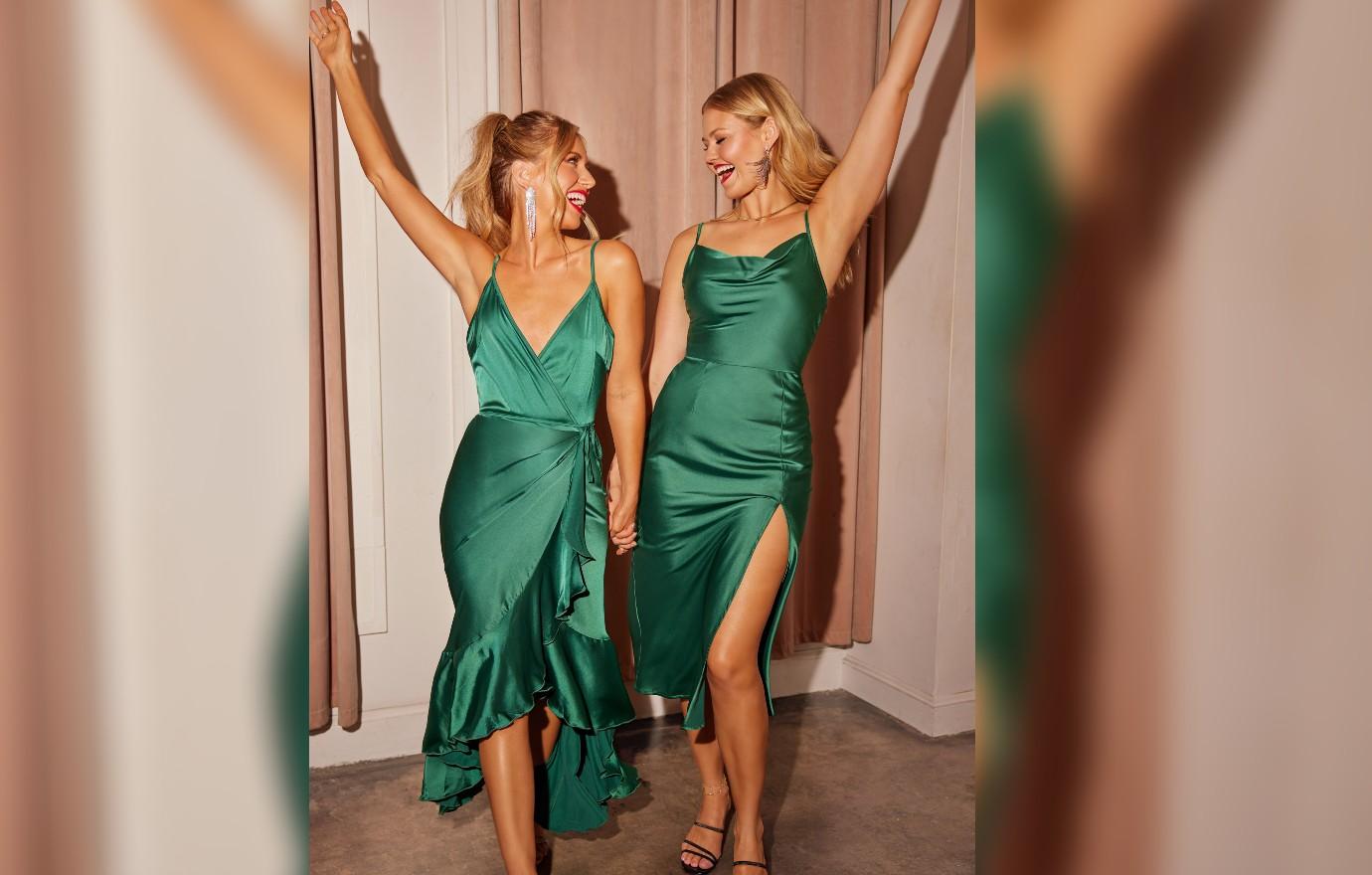 Article continues below advertisement
"There is a hot pink romper in the collection that really caught my eye from the beginning," Lauren, who previously launched a clothing line and has dabbled in the fashion world, adds of the collection. "Even when I just saw the sketches, I was like, 'Oh, I know I am going to love that one.' It's a bright color that is up and coming and seeing it in my wardrobe for the first time was really fun. Cupshe and I came together, so I got to pick and choose what I wanted to include in the collection. I knew I wanted some pieces that were fun to wear to holiday parties because I feel like this season coming up, people are excited to get out and see their friends and dress up."
Additionally, Lauren created mommy and me styles as well. "We have some matching sweaters to some of the dresses we did, and we had a really good time with it," she gushes. "I wasn't sure how the photoshoot with Alessi would go because you have to take what you can get, but she had a blast."
Article continues below advertisement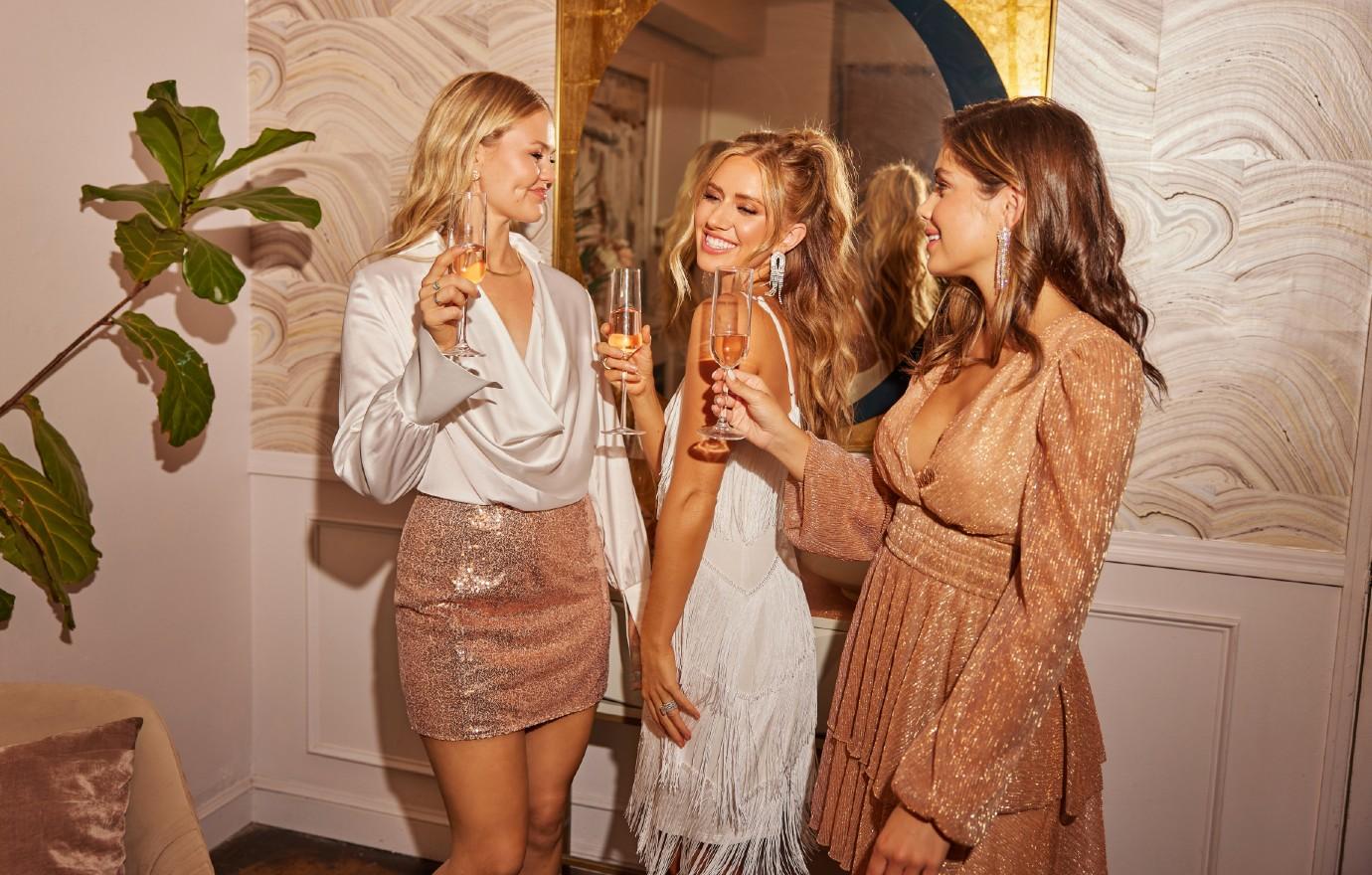 The 35-piece collection, which features a selection of dresses, jackets, tops and bottoms, is available now exclusively on cupshe.com and ships globally, with prices ranging from $7.99-$42.99 USD in sizes XS to XL.