NEWS
'Bachelorette' Tayshia Adams Says Chris Harrison Interview With Rachel Lindsay Was 'Filled With So Much Defense' Amid Rachael Kirkconnell Scandal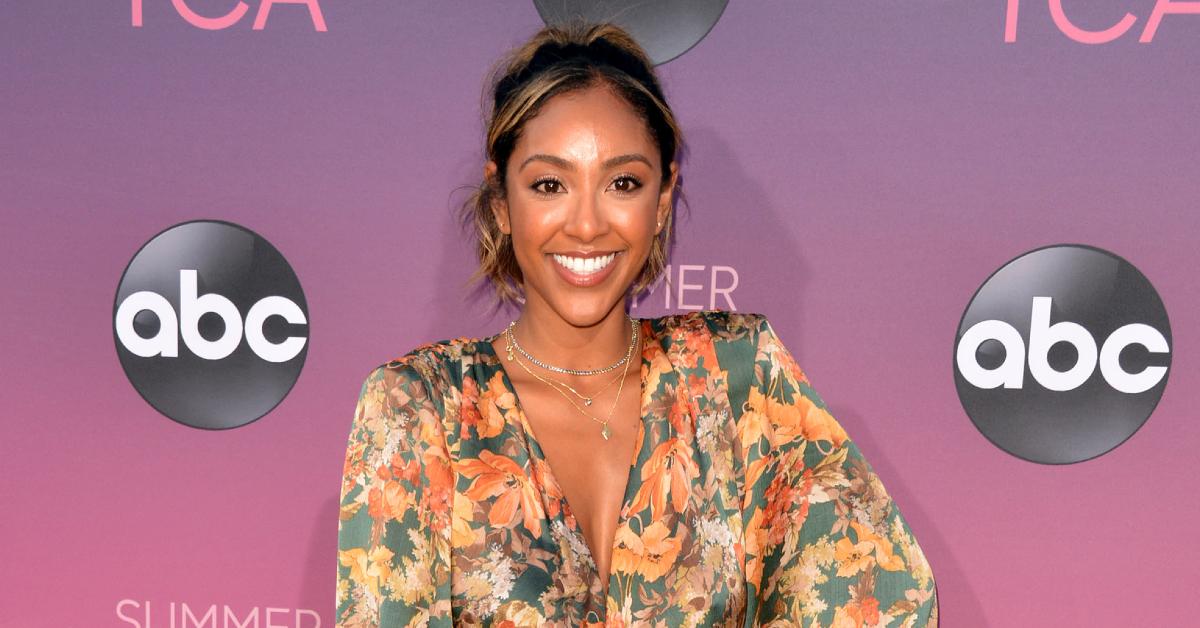 Article continues below advertisement
"This hit me on a different level just because I'm the current Bachelorette, if you will, the first bi-racial lead. I definitely will say watching that interview, my eyes were wide open. My jaw was kind of to the floor just because it was an ongoing conversation that was just filled with so much defense and what I feel is ignorance," Adams said on the "Click Bait With Bachelor Nation" podcast on Friday, February 12.
"To be clear, really, all I think everybody was looking for was accountability in the sense of just saying the images that have come out are wrong. Bottom line, they are wrong. There was no sense of 'what she did was wrong,' and I feel bad that Bachelor Nation is going through this and this is making a lot of people feel attacked in a way."
Article continues below advertisement
In 2018, Kirkconnell was allegedly photographed at a "Kappa Alpha Order 'Old South' formal, an antebellum plantation themed ball," according to a Reddit user who found the photo, and photos surfaced of her dressed as a Native American.
A TikTok video also shared that Kirkconnell allegedly "liked" a photo of a Confederate flag and shared QAnon conspiracy theories online.
Kirkconnell has since released an apology for her past actions.
Article continues below advertisement
Adams said that she felt "so bad" for Lindsay because she was "put on the spot" during the interview. "I feel like her composure and the way that she conducted that interview was not because she didn't feel angry or frustrated in any way. It was because she had to conduct herself that way or else the message would be lost if she were to show her anger."
Article continues below advertisement
"Outside of the franchise, him and I have formed a friendship. I've had a great time with Chris Harrison in the past and I think that's why I've felt so saddened by this entire interview because when I say it hit a different way it's because — would you come to my defense like if someone did this to me? Like, being your friend you know?" Adams said. "I'm sad about it."
Article continues below advertisement
"I know Chris has a really good heart and I do love him as a friend, but this is a big learning experience."
Article continues below advertisement
"I have this incredible platform to speak about love, and yesterday I took a stance on topics about which I should have been better informed," Harrison wrote on Instagram.
The 49-year-old said that his "intentions were simply to ask for grace in offering her an opportunity to speak on her own behalf." However, he added, "What I now realize I have done is cause harm by wrongly speaking in a manner that perpetuates racism, and for that I am so sorry."