REALITY TV
'Bachelor' Contestant Katie Thurston Slams Rachael Kirkconnell's 'Racist' Actions As 'Unacceptable'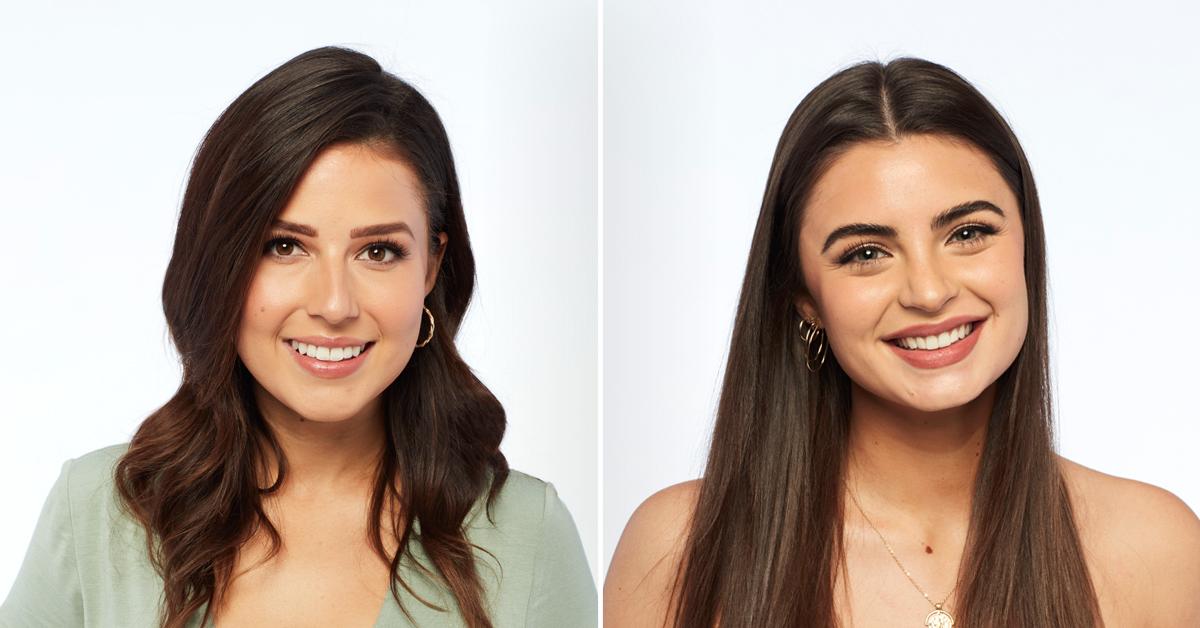 Rachael Kirkconnell, The Bachelor frontrunner on Matt James' season 25, has recently made headlines after fans discovered that she allegedly "liked" racially sensitive posts and attended a plantation-themed party while in school at Georgia College and State University in 2018.
Kirkconnell, 24, has since spoken out and apologized for her "offensive" and "racist" actions. "I was ignorant, but my ignorance was racist," she admitted.
Article continues below advertisement
Following Kirkconnell's statement to Instagram, contestant Katie Thurston — who was sent home on the Monday, February 8, episode — shared her opinion on the controversial frontrunner. "I will say it was 2018 and its unacceptable. I know she has made a statement but it's not my place to accept an apology," she said during an interview with Tamron Hall on The Tamron Hall Show. "I will say actions speak louder than words."
Article continues below advertisement
Thurston, 30, also confronted the rumor that she is set to be the next Bachelorette. "I am not as far as I know," she said after Bachelor Nation insider and podcast host Stephen Carbone stated: "At the Women Tell All taping this past Thursday, Katie Thurston was announced as the next 'Bachelorette.'"
"When I woke up to 50 texts, I had a little a panic attack," she confessed before sharing that the first person she called was her mom when the rumor began to circulate. "Until I hear otherwise, officially, it's news to me," the brunette beauty added.
Whether or not Thurston is next in line to fill the Bachelorette shoes, she said that she's "ready to see what else is out there and find my match."
Article continues below advertisement
And while Thurston didn't pay much mind to Kirkconnell's apology, host Chris Harrison had quite a different response.
As OK! previously reported, Harrison also apologized after he previously defended Kirkconnell during an interview with Extra co-host and former Bachelorette Rachel Lindsay. "I saw a picture of her at a sorority party five years ago, and that's it, boom," Harrison said during the interview. "This girl is in this book now, and she's now in this group, and I'm like, really?"
"Well, the picture was from 2018 at an Old South antebellum party," Lindsay, 35, replied. "That's not a good look." Harrison then questioned: "Is it [not] a good look in 2018, or is it not a good look in 2021?"
"It's not a good look ever, cause she's celebrating the Old South," Lindsay stated. "If I went to that party, what would I represent at that party?"
Article continues below advertisement
The first black lead in the Bachelor Franchise further noted that "there's nothing that contractually stops" Kirkconnell from publicly responding to these accusations and saying: "Hey, this isn't true."
After Harrison apologized for "wrongly speaking in a manner that perpetuates racism," Kirkconnell also came forward.
"I am sorry to the communities and individuals that my actions harmed and offended. I am ashamed about my lack of education, but it is no one's responsibility to educate me. I deserve to be held accountable for my actions," she wrote. "I will never grow unless I recognize what I have done is wrong. I don't think one apology means that I deserve your forgiveness, but rather I hope I can earn your forgiveness through my future actions."