TRUE CRIME
Former Model Rebecca Landrith Shot Dead And Left On Interstate, Suspect Has Been Arrested: Report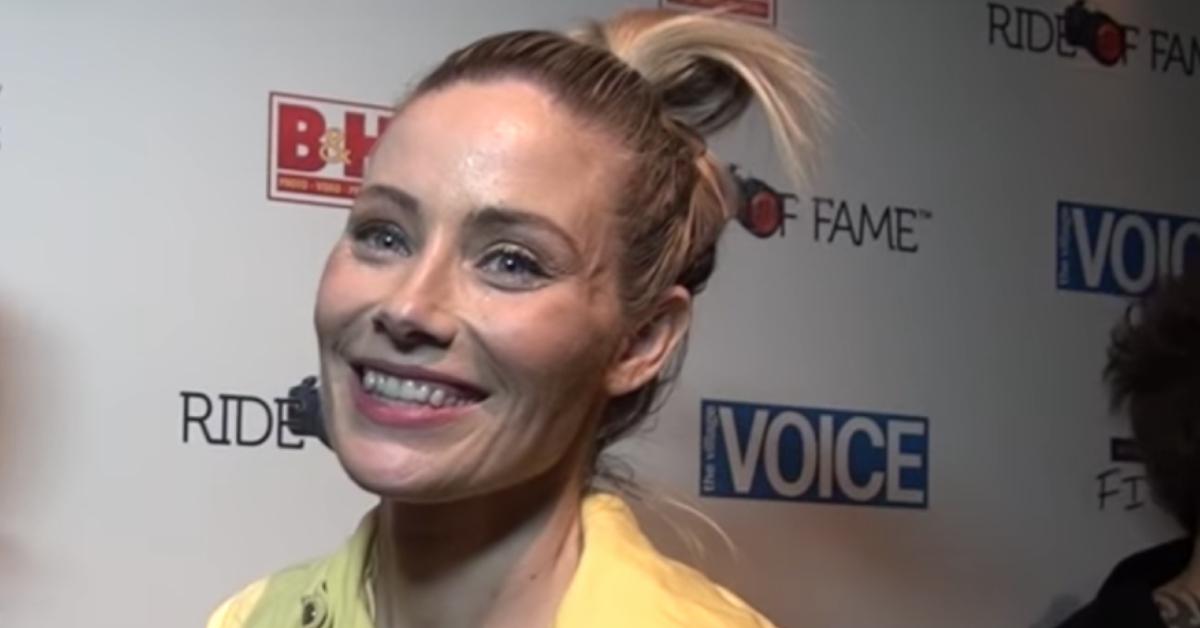 The body of former New York Fashion Week and charity events model Rebecca Landrith was found on the side a Pennsylvania interstate, according to the police, who say she died at 47 after being shot 18 times and dumped alongside the road. Her body was said to be found early in the morning on Sunday, February 7, by a snow plow driver.
Police believe she was killed a few hours before she was left on the side of the road.
Article continues below advertisement
Police have already identified Tracy Ray Rollins Jr., 28, from Dallas, Texas, as a suspect. He was charged in West Buffalo Township, Union County, with criminal homicide and abuse of a corpse, it was reported. Rollins Jr. was allegedly arrested in Connecticut and is awaiting extradition back to Pennsylvania.
His arraignment was reportedly scheduled for Thursday, February 11.
Article continues below advertisement
According to Landrith's website, she was a "NYC Fashion Model and Humanitarian." "I adore fashion and the industry and am a warm weather person with a warm heart," her website read. "I have worked with some really great photographers and fantastic people in this industry."
She was a Virginia native and grew up in the suburbs of Washington, D.C.
Landrith — who was said to be found wearing warm clothing but without shoes and socks — suffered from gunshot wounds to her head, neck and throat, and didn't have any identification on her when she was found, Philly Voice reported. The police were able to identify her by the fingerprints left on her receipts, which were found with her body, that indicated she recently traveled through Wisconsin and Indiana.
Article continues below advertisement
The police were able to use her receipts from the gas station and fast food restaurant to obtain surveillance footage from the locations in Wisconsin and Indiana. According to the Daily Item, Landrith was seen with someone who matched Rollins Jr.'s description in the videos obtained.
The police also reported that they found the suspect's name and contact information inside her leather jacket.
The court documents state that the police believe Rollins Jr. shot Landrith inside the cab of his 2018 Volvo tractor-trailer. The suspect agreed to speak with the cops after he was apprehended at a traffic stop. During their stop, the police reportedly spotted cleaning solution in his truck.
While Rollins Jr. reportedly denied knowing Landrith, he said he met someone named "Leslie" after her car broke down in Connecticut.
Article continues below advertisement
The two reportedly traveled through Wisconsin, Illinois, Indiana, Ohio, Pennsylvania and New York and stopped at several travel plazas. The police learned that Landrith previously used the name "Leslie Myers" to book a room at a hotel in Milford, Conn., in December.
Landrith's brother, George, told PennLive that his sister separated from the family five years prior. "For that reason, he said he knows little about her life since then," the outlet reported.
An employee at the Pilot Travel Center told investigators, after recognizing Landrith from a photo, that she often saw her hanging around the truck stop with truck drivers.