Barack Obama Sounds Off! Former President Calls Political Rival Donald Trump A 'Racist, Sexist Pig,' A 'F**king Lunatic,' New Book Claims
Former president Barack Obama's feelings towards his successor, Donald Trump, are widely known following Obama's scathing (although PG) criticism of Trump while helping his friend and former VP, Joe Biden, win the White House during the 2020 election. Now, however, reports are surfacing that Obama actually voiced plenty of R-rated rants regarding the 45th president.
Article continues below advertisement
According to a new book by Edward-Isaac Dovere — a staff writer for The Atlantic — titled Battle for the Soul: Inside the Democrats' Campaigns to Defeat Donald Trump, Obama would trash Trump to his political advisors, colleagues and donors, often referring to him as a "madman" and a "racist, sexist pig," reported The Guardian.
Article continues below advertisement
Trump continuously attacked Obama during his presidency and flamed the birther movement — the unfounded theory that Obama was born in Kenya, rather than in Hawaii, therefore making him ineligible to be president. Many Trump supporters still believe the theory to this day.
Article continues below advertisement
Dovere reports in the new book that Obama actually preferred Trump over Ted Cruz for president, because he felt as if Trump was nowhere near as "clever" as the staunch conservative Senator — who was the runner-up in the 2016 Republican primary.
Article continues below advertisement
After Trump won the presidency, defeating Obama's former Secretary of State, Hillary Clinton, and chaos ensued with daily outlandish headlines of Trump's wild antics while in office, Dovere reports that "depending on the outrage of the day," Obama would call him a "f**king lunatic" and shake his head.
Article continues below advertisement
Obama's harshest criticism came after reports Trump was speaking to foreign leaders — including Vladimir Putin — amid the investigation of Russian involvement in the 2016 election and a connection between Trump and Moscow without any aides on the call to overhear the discussion.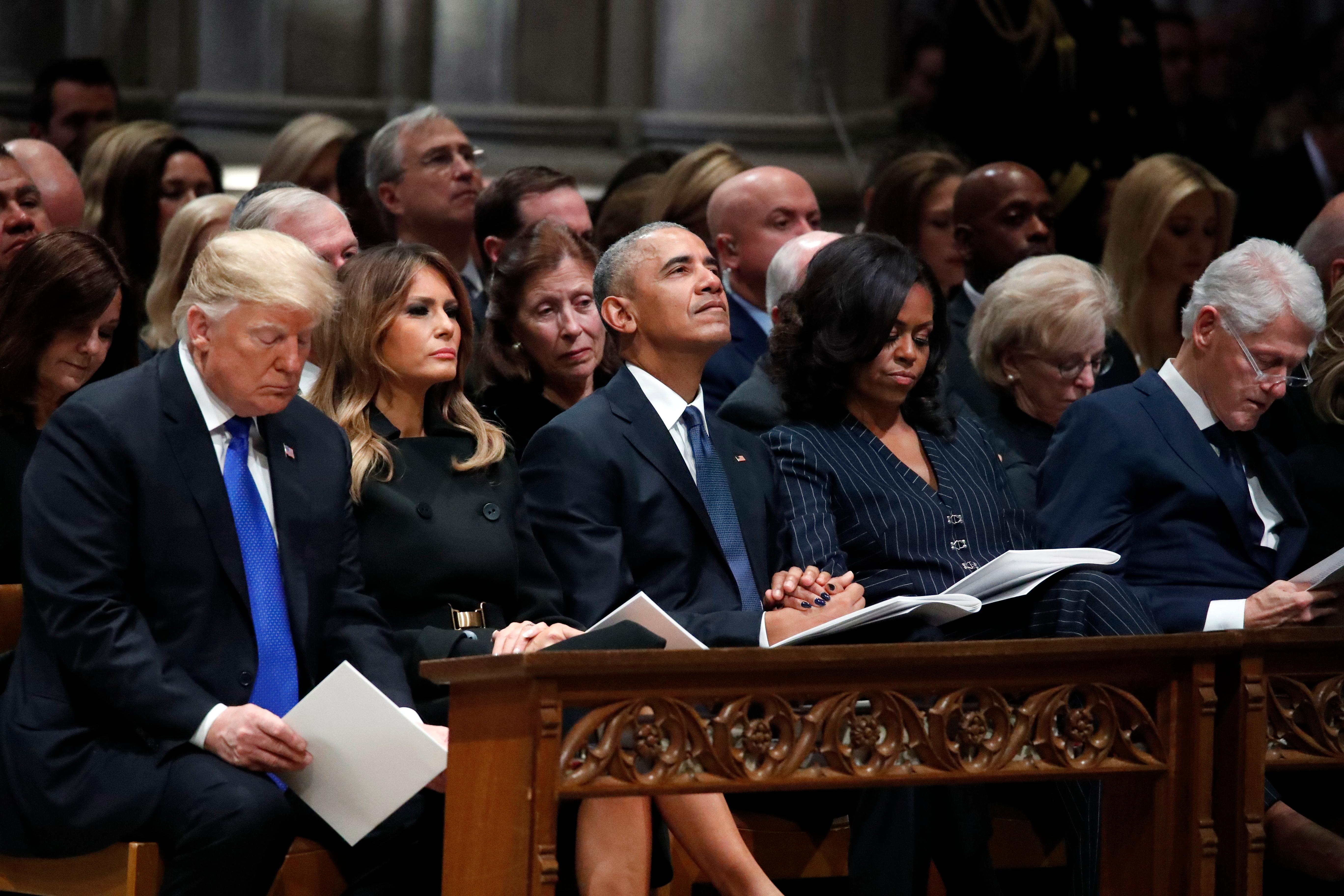 Dovere recalls Obama slamming Trump as a "corrupt motherf**ker," after the damning alleged Russian collusion reports made headlines.