NEWS
'Anti-Woke' Ted Cruz Roasted For Appearing To Fall Asleep During President Joe Biden's Historic First Joint Address To Congress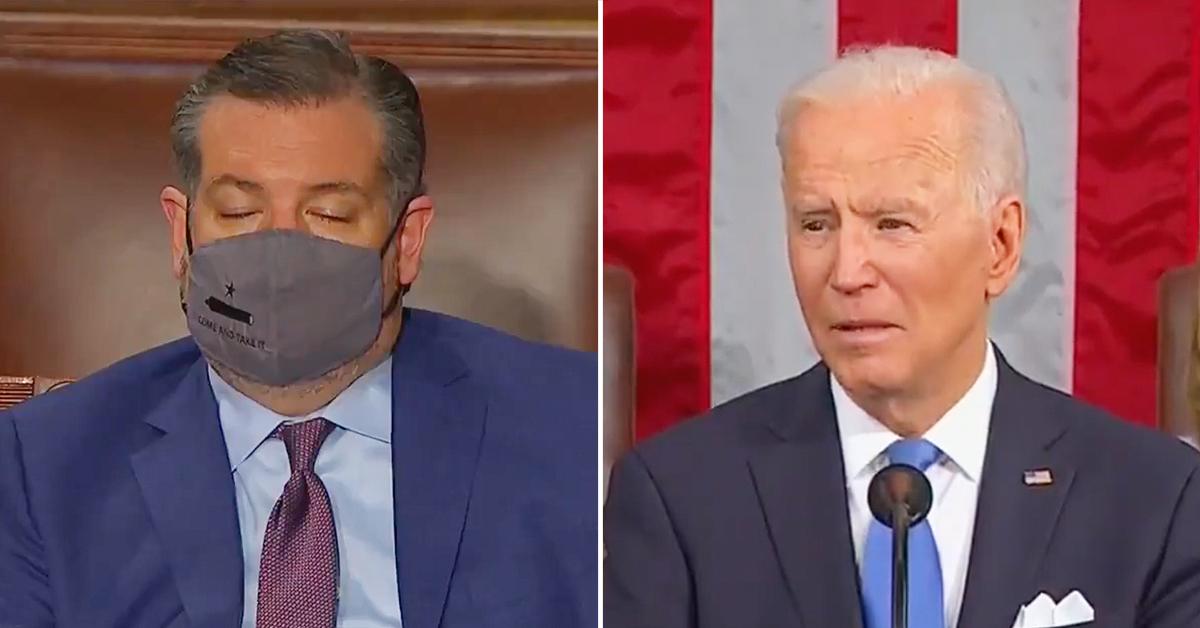 President Joe Biden gave his joint address to Congress on Wednesday night — he struck an optimistic tone in his first speech coming after a long year for the country that has been plagued by the ongoing pandemic marked by fear, isolation and many Americans dead from COVID-19.
Article continues below advertisement
"After just 100 days, I can report to the nation: America is on the move again," Biden said on April 28. "Turning peril into possibility. Crisis into opportunity. Setback into strength," he declared to a captivated audience. Although, it seemed one person in attendance was less than amused by the President's rousing speech: Senator Ted Cruz.
Article continues below advertisement
Many viewers spotted Cruz falling asleep on the job (literally) as cameras panned to him and he was clearly having trouble keeping his eyes open. Minutes before Biden wrapped up his speech around 10:15 p.m. ET, cameras showed Cruz dozing off as his eyes appeared to roll back into his head.
Article continues below advertisement
Twitter erupted after the controversial senator appeared tired on television. Many joked that Cruz was dreaming of Cancun, referring to the backlash he received after taking a trip with his family to Mexico in the middle of the pandemic and unprecedented winter storm that hit Texas — which left thousands without power, water and food.
The 50-year-old Republican tried to save face after the vacation scandal by sharing photos of himself loading cases of water bottles into cars and chatting with residents to social media on Saturday, February 20. "#texasstrong," he captioned the snaps.
Article continues below advertisement
"Strong few months for Ted Cruz as he earned his public salary by leaving his constituents to freeze to death on his way to Cancun and then got caught sleeping on the job," a user wrote after Biden's speech. "Keep earning those paychecks."
Article continues below advertisement
Cruz gave a lively interview to Fox News after Biden's speech ended, calling the address "boring but radical," while accusing the president of intentionally speaking in a monotone voice throughout the night. He continued by calling the speech "calm and dulcet" and challenged the Fox News host to "remember a single line from the speech."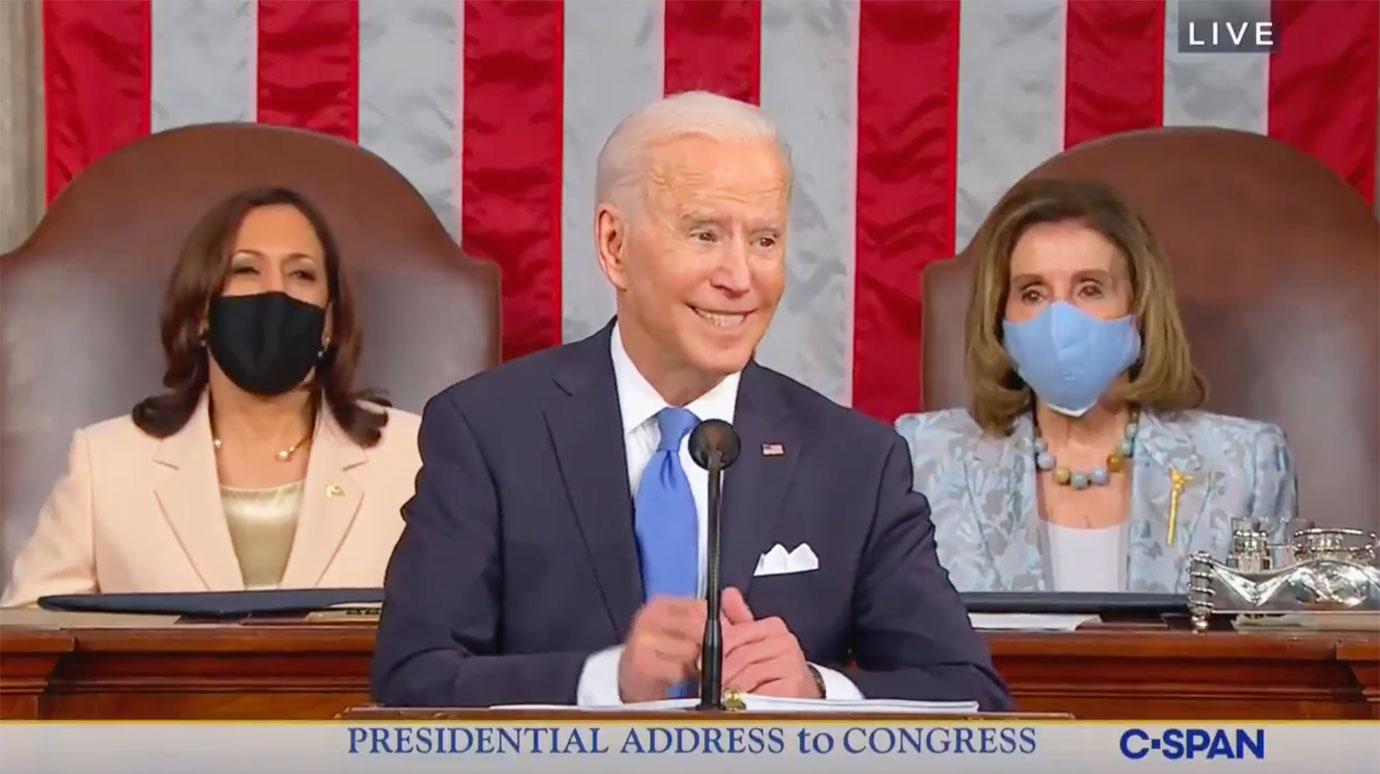 Article continues below advertisement
Despite Cruz's objections to Biden's first speech before a joint session of Congress, it was a historic night as two women were seated behind the President as he talked. Biden started his address by thanking both "Madam Speaker" Nancy Pelosi and "Madam Vice President" Kamala Harris, noting, "No president has ever said those words, and it's about time."
Scroll through below to see more reactions roasting Ted Cruz for falling asleep during Biden's speech.
Article continues below advertisement
Article continues below advertisement
Article continues below advertisement