TRUE CRIME
Slain Billionaire Barry Sherman's Son Owed His Dad $50 Million, But Denies Any Ties To The Mysterious Homicide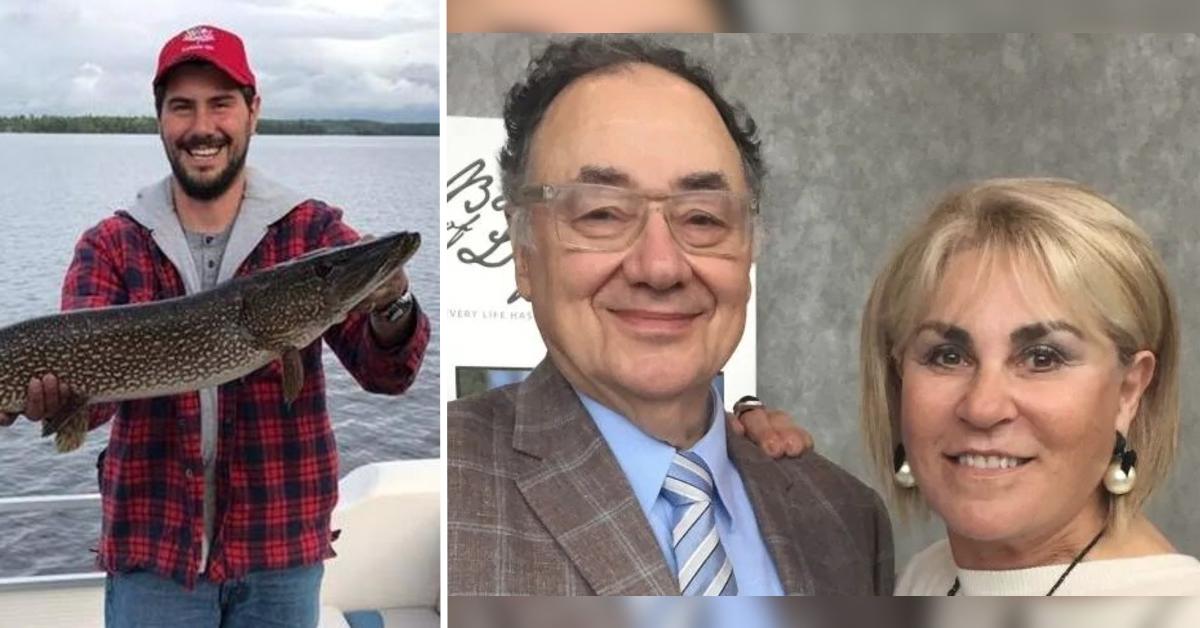 Jonathon Sherman, the 37-year-old son of late billionaires Barry and Honey Sherman, has come forth in a new interview discussing his financial relationship with his father, which involved an alleged request for him to repay his dad tens of millions of dollars just weeks before his parents were found dead in their Toronto home.
"I can tell you I was not involved," the younger Sherman said, referring to his parents' deaths, which occurred in 2017 and are still under intense investigation by police.
Article continues below advertisement
Recent court documents have revealed that Barry's own company, Apotex, was struggling at the time, having laid off numerous employees and on the hook for more than $500 million due to a lost court case.
"I'm not going to kill my dad because he needs $50 million to get through a crisis," Jonathon claimed, adding that he is speaking up now on the matter because he is sick of people talking behind his back.
Article continues below advertisement
"My father was always very supportive of me and my businesses, including throughout 2017," he added, noting that "everything" he and Paulin own and run was made possible by family money. "He did have his moments where he had more available cash for investing, and sometimes less, and we had mature conversations about this. This is what billionaires do with their sons."
AMERICAN MURDER STORY: 11 TRUE CRIME SCANDALS THAT SHOCKED THE NATION
The Toronto Star, who conducted the interview, also revealed excerpts of emails between father and son regarding the funds in question, which suggested a somewhat strained conversation, but Jonathon says the request to pay back the money was not considered a "threat" and that questioning it now is making "a lot more" of what it really was at the time.
Article continues below advertisement
Jonathon said that he is mostly distraught because one of his three sisters has become convinced that he had something to do with his parents' murders and is not speaking to him anymore. Following the discovery of his parents' bodies in their Toronto mansion, he revealed that it was actually him who called for a private investigation team to get an independent pathologist to do a second set of autopsies to make sure the deaths were homicidal and not of any other cause.
He admitted that his reluctance to answer questions over the past few years regarding the matter could be seen as suspicious.
However, "I don't know anyone who can plan a murder in three weeks," he told the outlet.