REALITY TV
Tayshia Adams Dives Deeper Into Her Divorce After Ex-Husband Slammed Her 'Sob Story'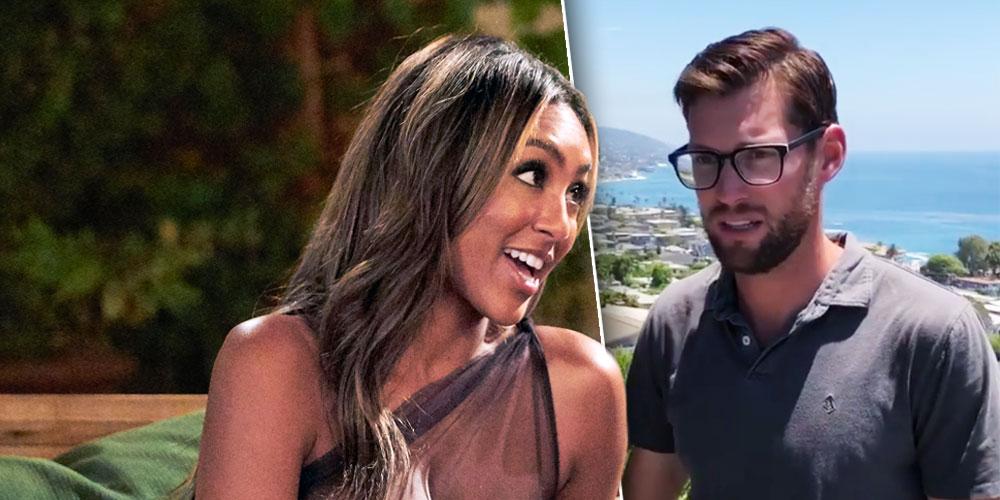 Even though Tayshia Adams previously told fans to leave her ex-husband, Josh Bourelle, "alone," the leading lady can't stop talking about him during her season of The Bachelorette.
The 30-year-old narrowed it down to her final four men — Brendan Morais, Ivan Hall, Ben Smith and Zac Clark — at the end of the Monday, December 14, episode, and the next night, she got to meet the men's families.
While speaking with Brendan's sister on the Tuesday, December 15, episode, Adams didn't hold back while speaking about her divorce. "I got married at 25," she said. "We were married just under two years. I feel like that's where Brendan and I really bonded is over our divorce. Just like the things that we felt going through all that we were so similar, and I feel like I've never really related to someone like that."
Article continues below advertisement
Article continues below advertisement
"The only perception of me from the audience is that I am the guy who cheated on Tayshia. So I feel like that's a slight injustice to me because there was a lot more to it than that," he added.
Bourelle eventually fessed up and told Adams that he had cheated on her, but over time, he realized that she just wasn't the one for him. "What I look for in a relationship is a partner, and I didn't feel like I had a partner. I also look for somebody that I want to raise kids with and honestly, I came to the conclusion that I didn't want to raise kids with her," he admitted.
Adams was recently spotted with a ring on that finger, but for now she played coy about the rumors. "All I have to say is, I'm the type of girl — yeah, I see you pointing at what you're looking at. If I want to drink my coffee with diamonds on my finger, I am going to do that," she said. "I wear diamonds all the time!"