PHOTOS
Bikini-Clad Bella Thorne Poses Up A Storm On A Yacht In Miami — Photos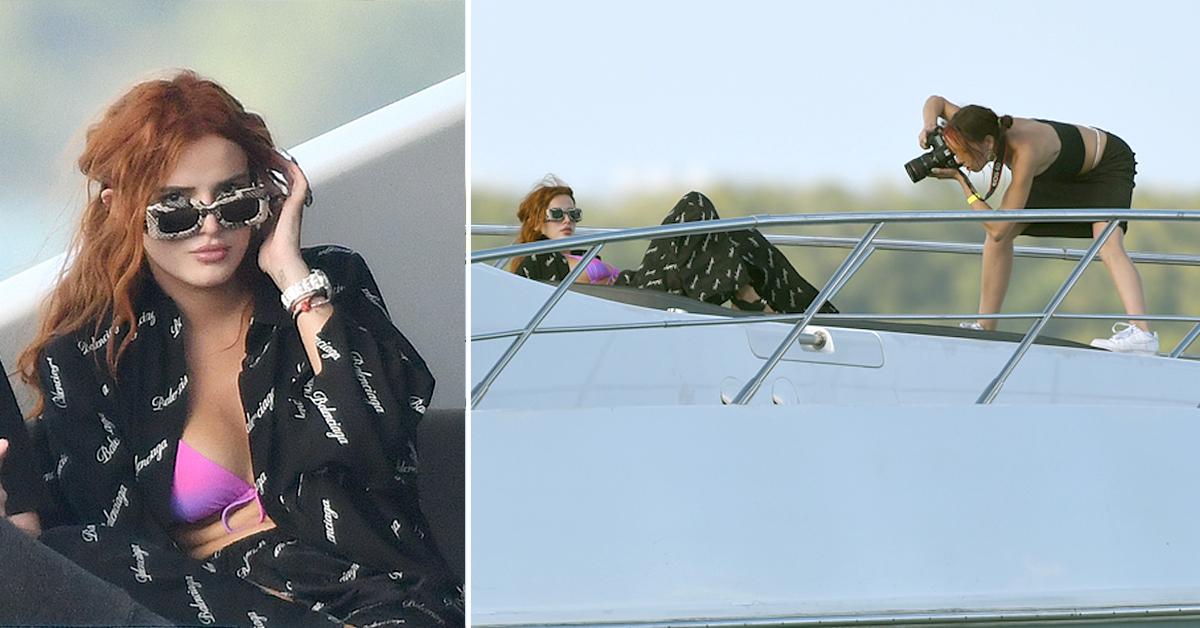 Livin' it up!
Bella Thorne was spotted soaking up the sun on a yacht in sunny Miami this week.
Article continues below advertisement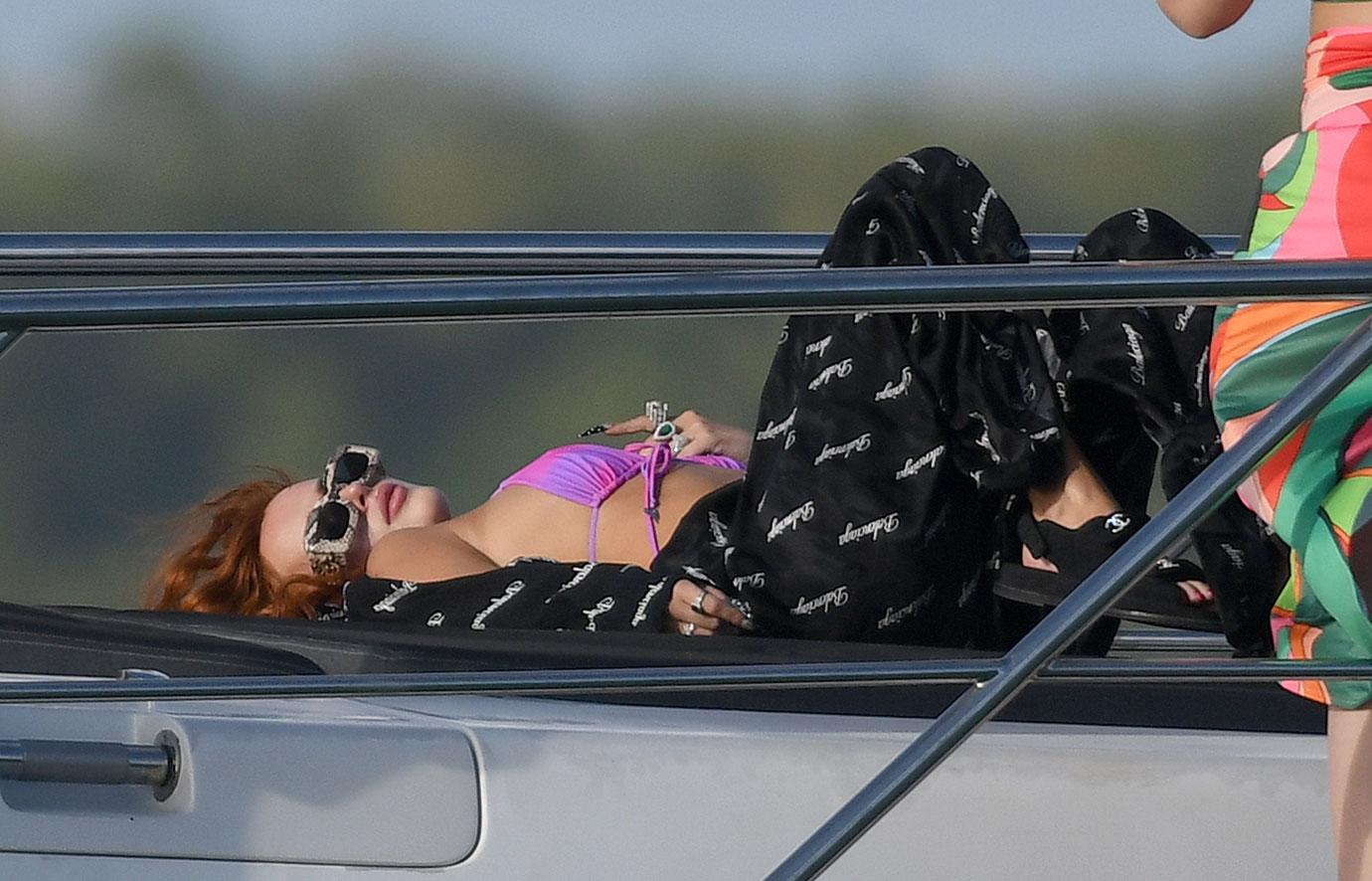 Posing up a storm as a friend snapped photos, the 23-year-old was spotted rockin' a purple string bikini teamed with a black-and-white Balenciaga cover-up.
She also added some wild accessories, including snakeskin-print sunglasses, Chanel slides, not one but two watches and a collection of rings that showed off her intricate striped manicure.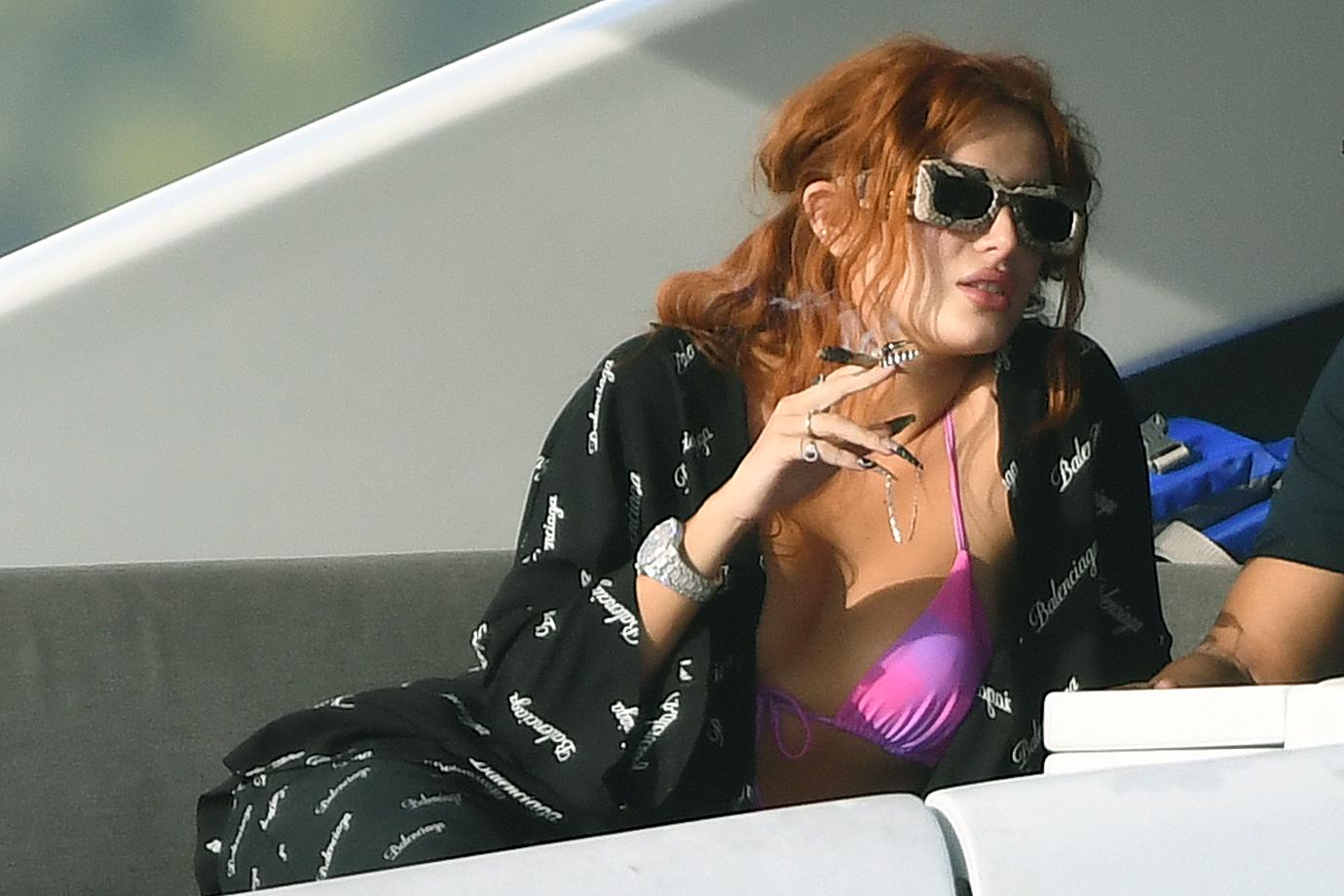 The actress, who was caught smoking a large cigar, was joined by lookalike mother Tamara as well as Mel B.'s ex-husband, Stephen Belafonte, and singer Malu Trevejo.
Article continues below advertisement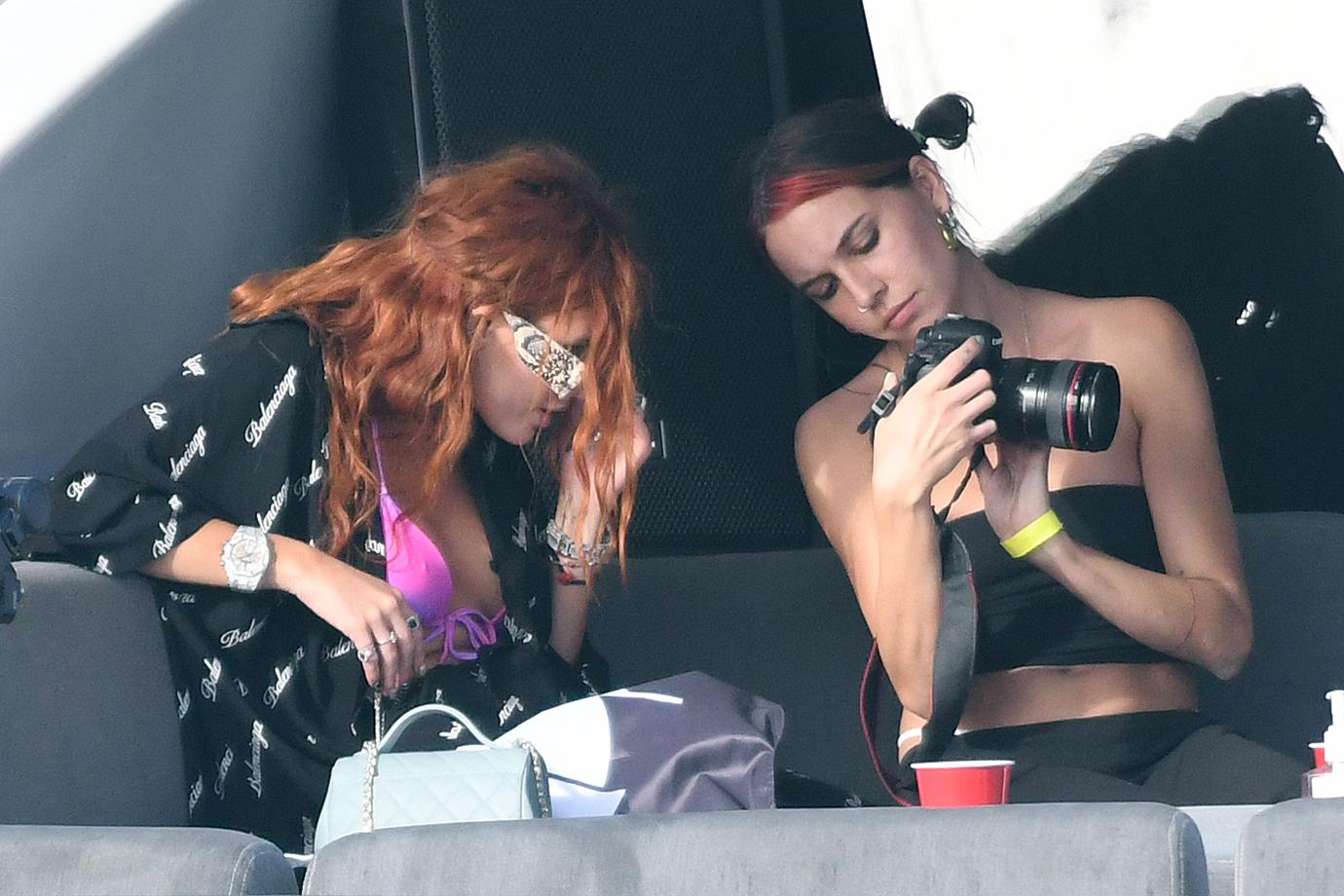 Thorne recently opened up to OK!, revealing what's up next for her — and she's thinking big.
"I don't know, maybe perform at the Super Bowl," she exclusively told OK!. "I feel like that is on every musician's bucket list. I would also say I want to do a world tour; it would allow me to travel and experience different cultures, but we will have to see if I ever have the time for that with writing and directing."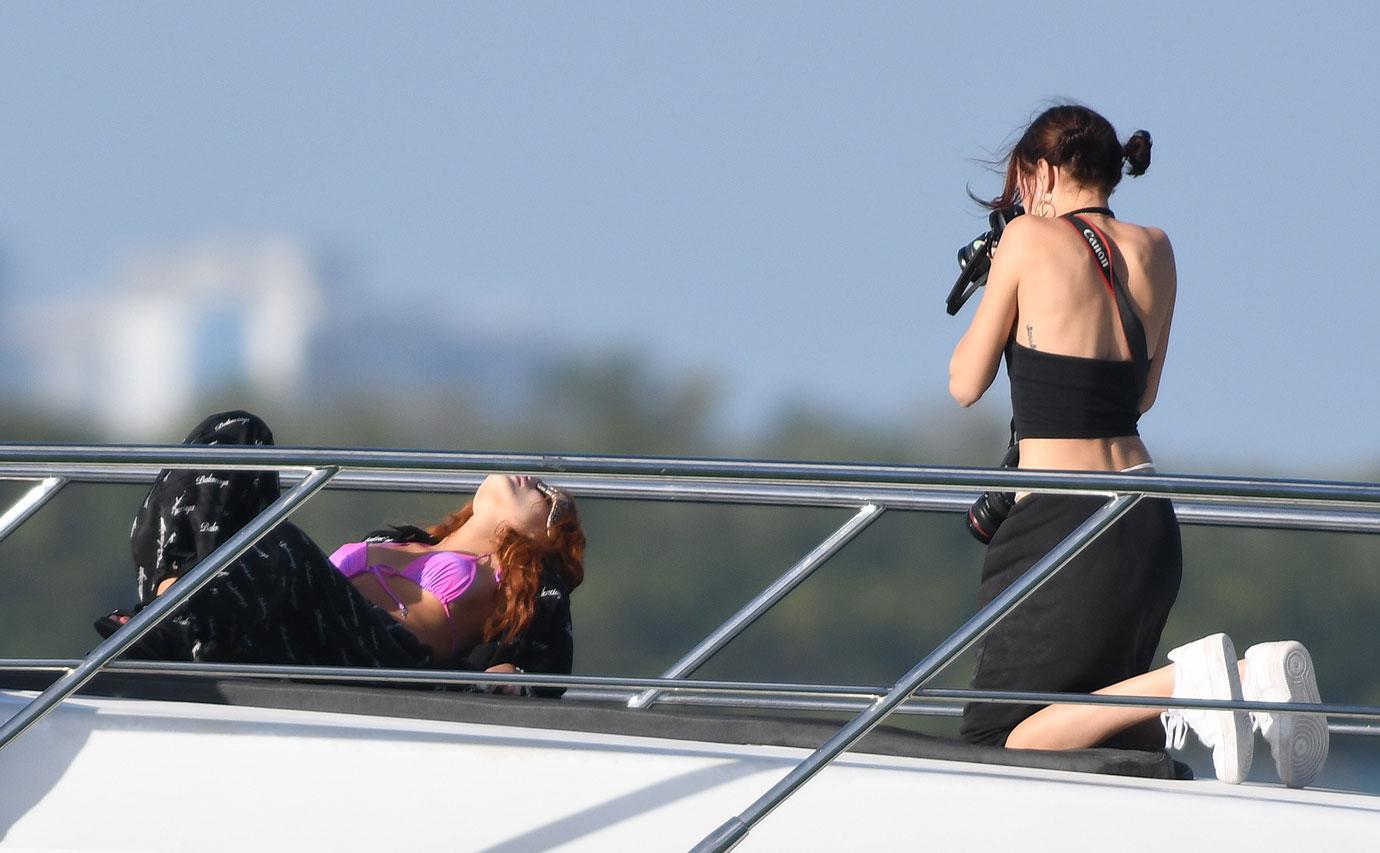 The Disney alum also revealed who she would love to collaborate with one day. "This is definitely a hard question because so many artists bring a lot to the table with their style and creativity," she said. "Really, I would love to work with everyone, but I am going to say Post Malone for now. He, as an artist, is very true to himself and his music. He writes his own songs and really came up as a star on his own, which I admire."
Article continues below advertisement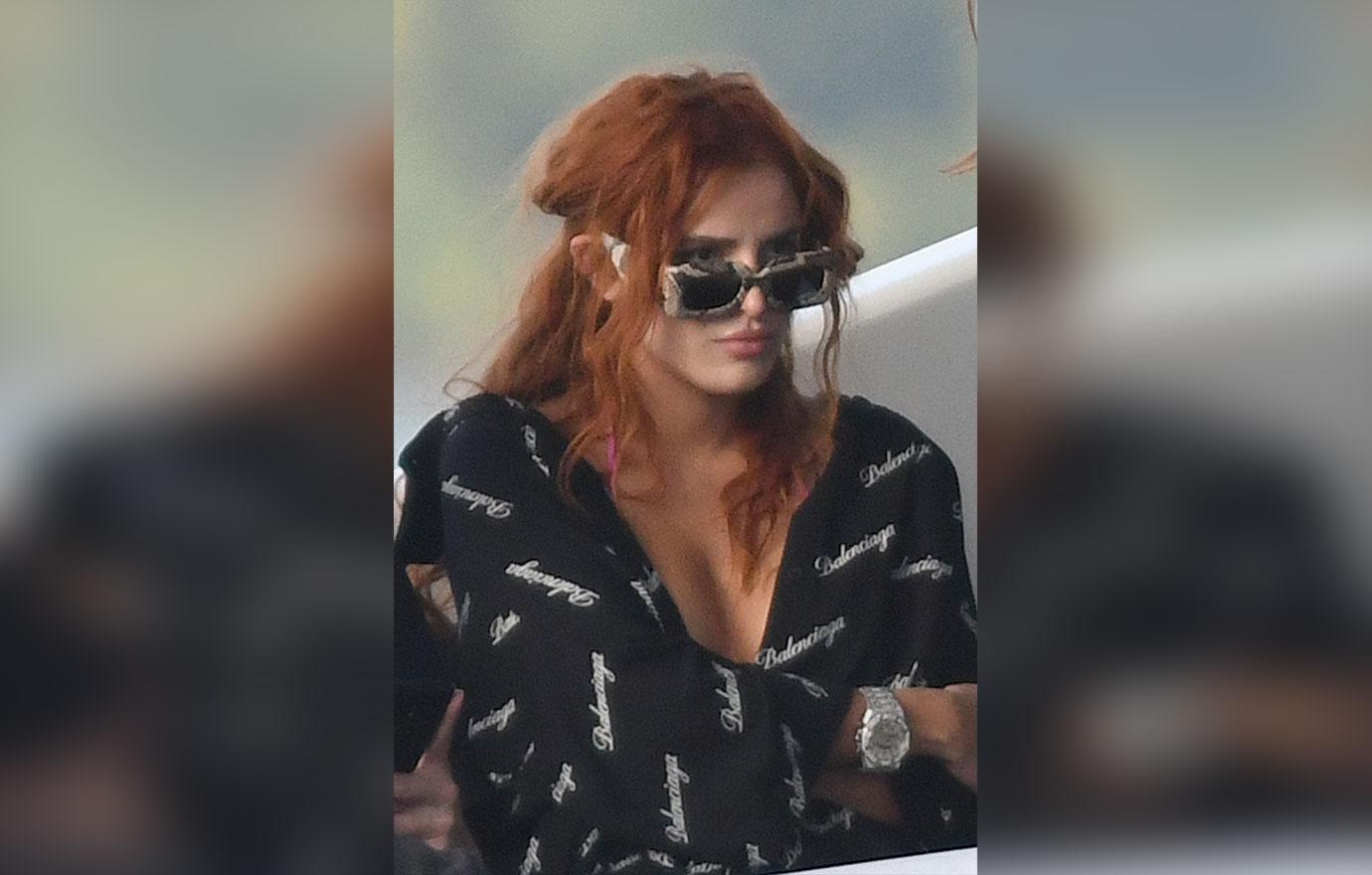 The OnlyFans user "really admire[s] Prince," though. "He was so into his craft from singing, acting, dancing, directing and producing. He inspired me to explore all those fields. I also feel like he constantly surprised the music industry while still staying true to who he was as an artist," she explained.
Like Prince, the actress wears so many hats — from directing to acting, singing and more — and she is constantly keeping herself "busy," which she is "thankful" for.
"The best part of having so much versatility is every morning, I get to choose who I want to be or what I want to do. It really allows me to express my creative freedom," she said. "My favorite part of it all is I really get to see my work come to fruition through every stage of the process."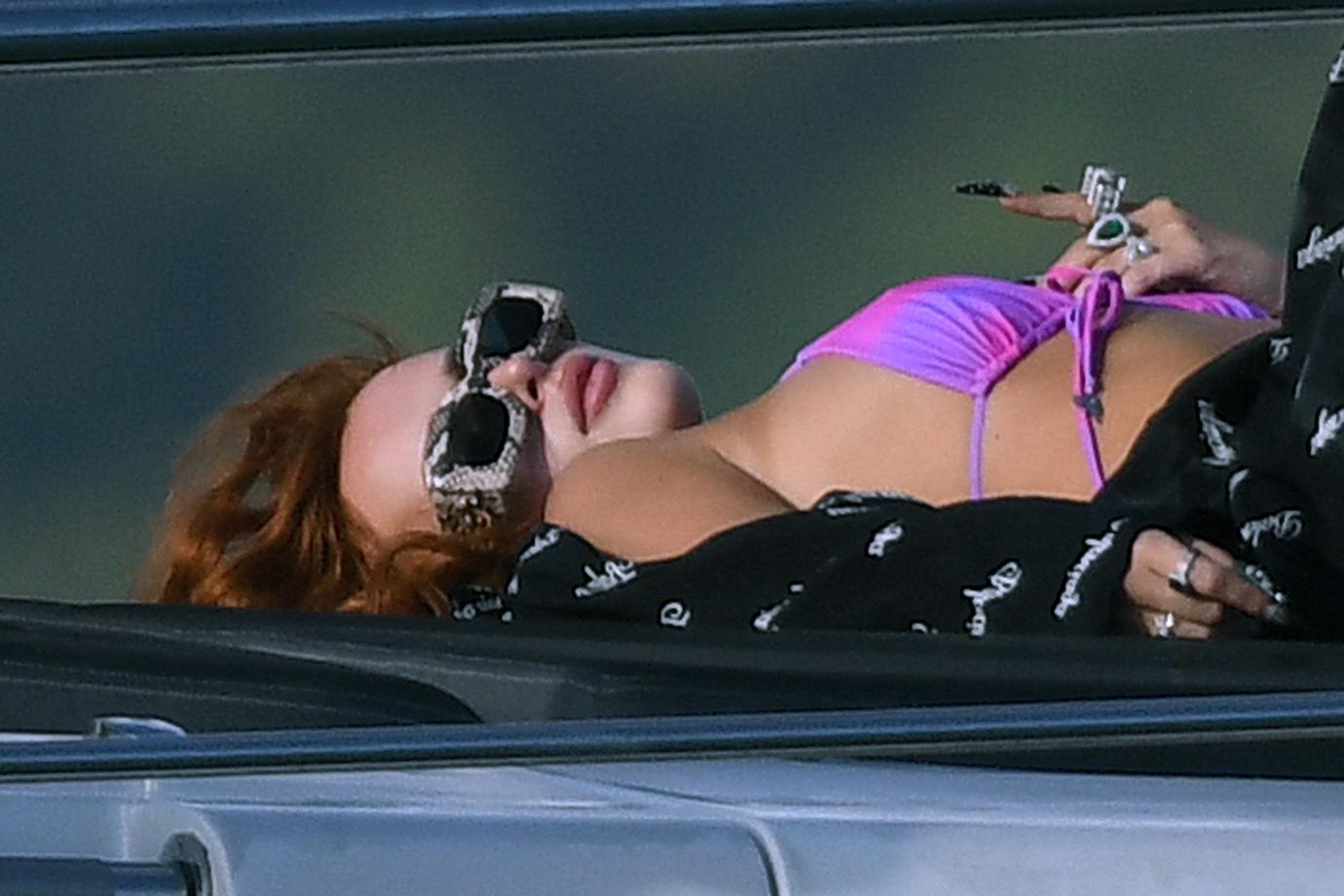 These days, the Shake It Up alum is enjoying how much people are digging her latest single. "It is heartwarming to see how many of my fans love and resonate with this song. I put so much thought and dedication into my craft and ultimately do it for my fans, so seeing them be receptive to my work makes me feel like I am making a difference in other people's lives," she gushed.