NEWS
Meghan McCain Goes On Social Media Rant On 'The View,' Reveals Trolls Led To 'Depression' But Says She Can't Quit Twitter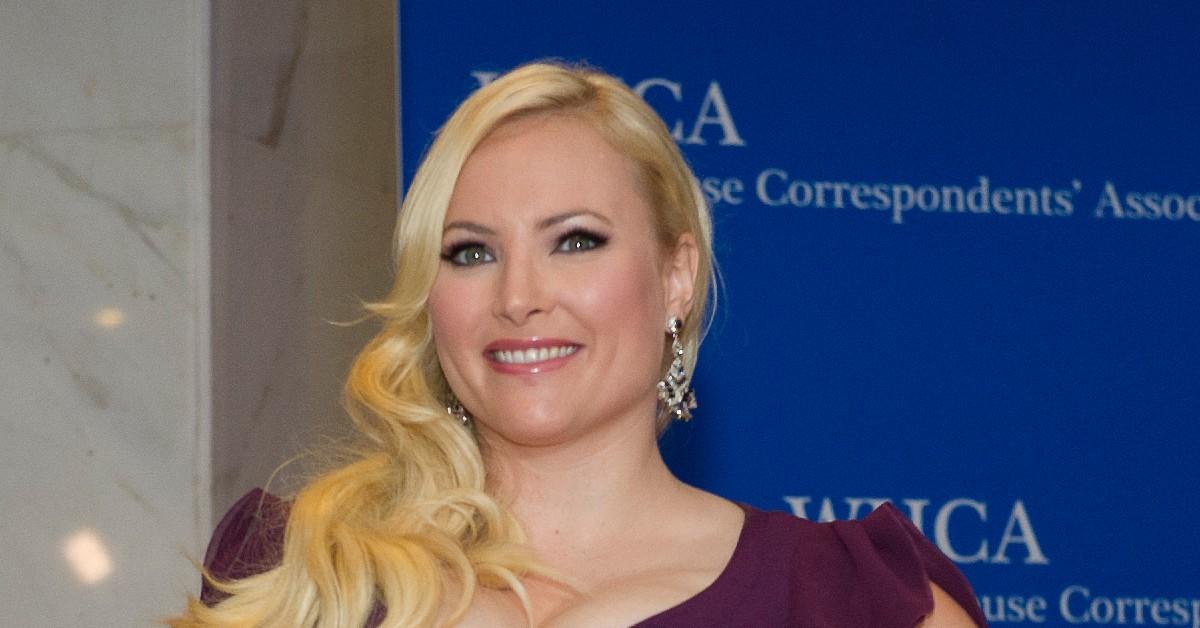 Meghan McCain opened up about the impact trolls on social media have had on her life during the Thursday, March 25, episode of The View.
Article continues below advertisement
During the talk show segment where the cohosts discussed Chrissy Teigen's decision to deactivate Twitter — after using the app for ten years — because of the constant hate directed at her on the platform, McCain got candid about how social media has "100% impacted [her] mental health."
The blonde beauty began her social media rant by stating she spends "a quarter of my life trending on Twitter," before sharing that she was "trending on Twitter yesterday and I don't think it's ever been positive. It's always something negative and it's always" from "a bunch of people, and it's not just random people, it's people with blue checkmarks."
Article continues below advertisement
After emphasizing that she doesn't "need a pity party" because she chose "to do this work," noting it's "not indentured servitude," McCain explained it can be challenging when she is the "one conservative woman in all of mainstream television."
Article continues below advertisement
"I am the only one left," she added. "And with that, I am saying things that are not said in an echo chamber normally." McCain usually says "things people just don't want to hear, and if they disagree with me, it automatically becomes personal about how fat I am, I'm a disgusting white woman of privilege, I only get anywhere because of my dad," she explained, referring to late Senator John McCain — who died from a brain tumor in 2018.
Article continues below advertisement
The mother-of-one — who welcomed daughter Liberty last year with husband Ben Domenech — candidly admitted that "everything" trolls say are things that she has "thought and felt and been insecure about for my whole life," before noting that "every time" she says "something political that people don't like, it becomes deeply personal and now it's involving my child."
Circling back to Teigen's reason for leaving (Teigen said Twitter "no longer serves me as positively as it serves me negatively"), McCain said she understands why the social media personality couldn't handle the hate anymore.
Article continues below advertisement
"It has 100% impacted my mental health. I have suffered from depression because of things people have done to me on social media," McCain admitted. However, she said she doesn't think she's "at a place where I can quit social media," because she uses it as a tool to stay connected to journalists for her job.
Article continues below advertisement
McCain then recalled one incident where a photo of her crying over her father's casket with a photoshopped gun to her head went viral after her his death.
She called upon Silicon Valley to monitor and take down hateful posts on social media, as the horrifying photo of her at her dad's funeral wasn't taken down for days on end.
Article continues below advertisement
To conclude, McCain doesn't want people to feel bad for her because she's "a grown ass woman with a bunch of support and a giant platform." She instructed those watching The View to "feel bad for the teenagers who are on Twitter and who are being bullied in school and think there's no other option but to kill themselves."
After her call to action, McCain added: "I'll probably trend on Twitter after this because of that too."