EXCLUSIVE
'Heartbroken' Brad Pitt Is 'Tormented Over Losing So Much Time With The Children' As Angelina Jolie Custody War Rages On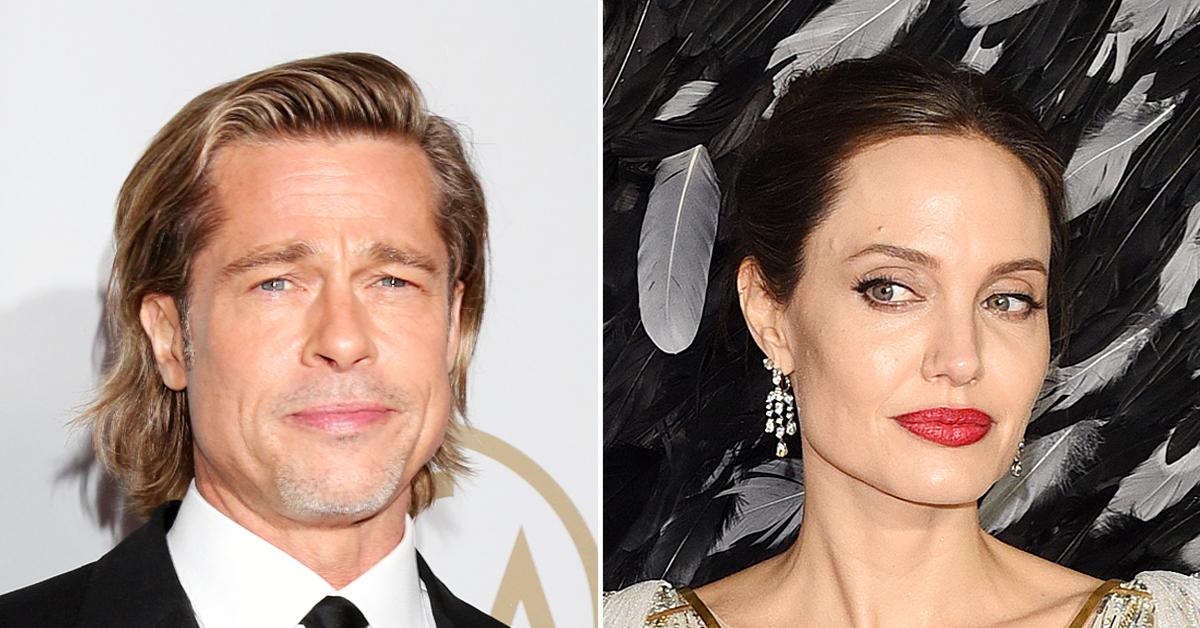 Article continues below advertisement
In September 2016, Angelina Jolie filed for divorce from Brad Pitt after 12 years together (they wed in August 2014).
Since then, the former couple has been at war over custody of their children. And just when it seemed things couldn't get worse, Jolie dropped a bombshell on March 12, filing court documents claiming she has proof to back up her previous allegations of domestic violence. "Brad's heart," says an OK! insider, "is broken."
Article continues below advertisement
Now, he's opening up to friends about his pain. "Brad is finally letting his guard down and telling his side of the story," the insider says of the 57-year-old star, who shares Maddox, 19, Pax, 17, Zahara, 16, Shiloh, 14, and 12-year-old twins Knox and Vivienne with Jolie. "He's said he doesn't deserve this. The custody fight has taken so much out of him, anyone can see that."
Article continues below advertisement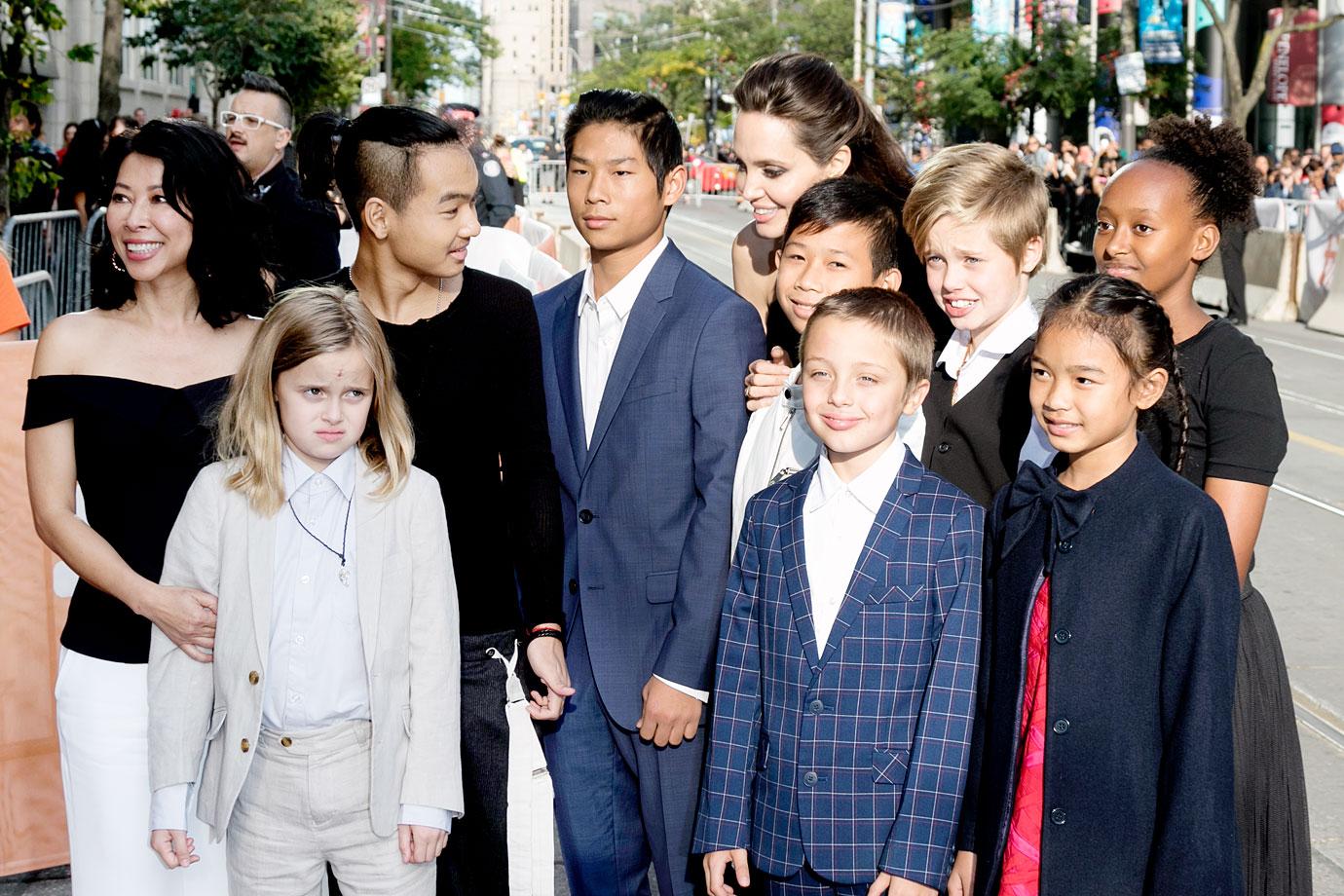 While the insider notes Pitt's "doing everything he can" to remain connected to his kids as he and his ex await a final agreement, he can't help but feel like he's missing out.
Article continues below advertisement
"Brad's tormented over losing so much time with the children during these crucial years," adds the insider. "All he wants is to have his kids back."
He'll do whatever it takes to make that happen. "Brad wants 50/50 joint custody and he's willing to spend any amount of money," the insider explains, noting the Ad Astra actor has likely shelled out $1 million in legal fees already. "It'll cost him more than that in the end, but it's worth it."
Article continues below advertisement
According to the insider, Pitt feels Jolie has been using the kids as a weapon to get what she wants — which is to travel around the globe with them in tow.
Article continues below advertisement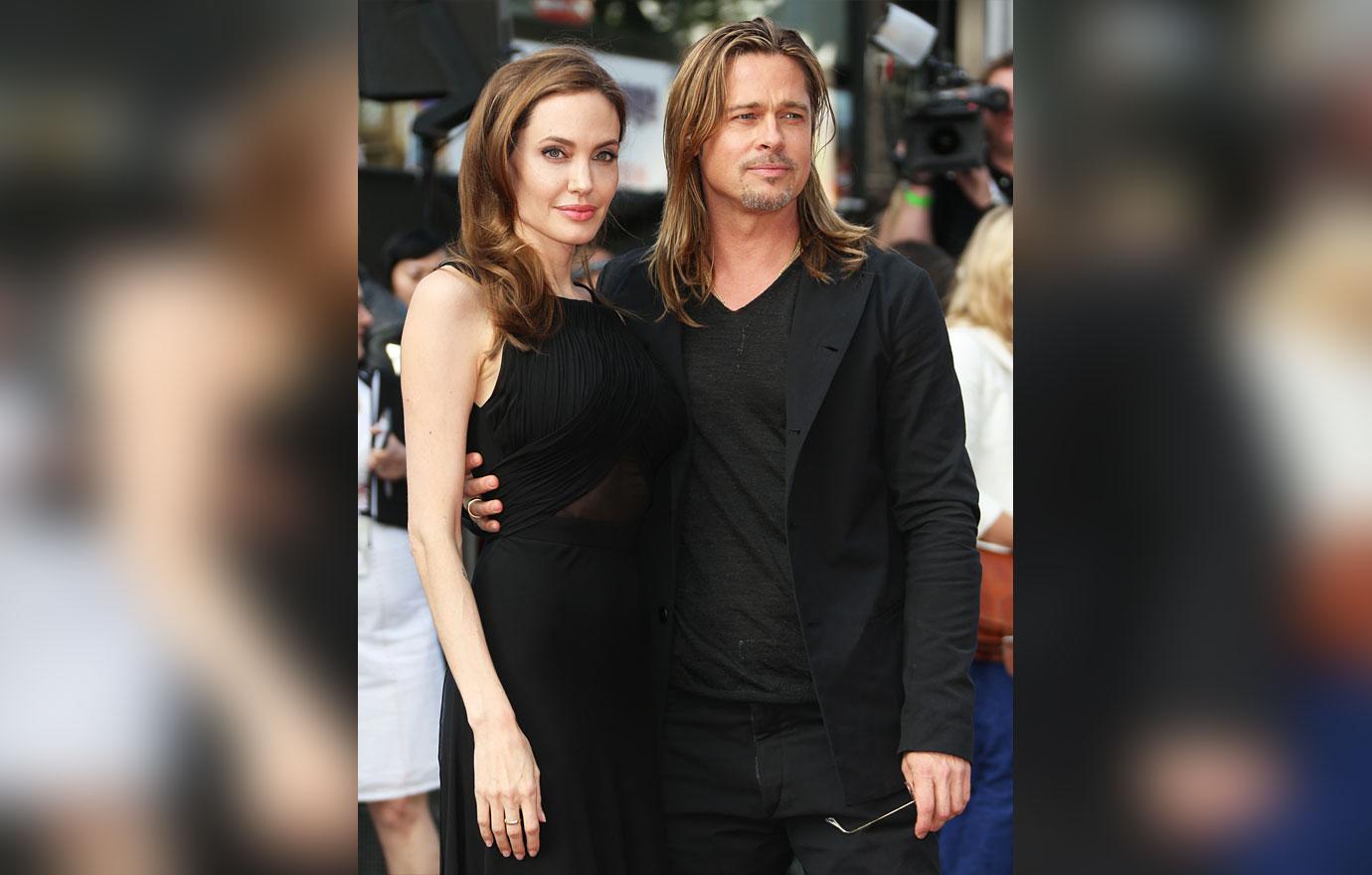 "She's pushing to be able to leave L.A. without Brad's consent," says the insider. "She's on the warpath, and it seems like she won't stop torturing him," the insider adds, noting that the actress, 45, continues to throw shade at her ex in interviews. "The irony is that Angie is equally at fault for all the drama and pain this court battle has caused. Brad knows that and thinks her interviews are a pathetic attempt to cast him in an unfavorable light."
Article continues below advertisement
The insider says Jolie's March court papers are the latest attempt to smear Pitt's name. Shortly after they were filed, it was reported Maddox had provided unflattering testimony against his dad and that the college student, along with his siblings, would be willing to offer "proof and authority in support" of Jolie's claims against Pitt. (The actor and Maddox have been estranged since they reportedly got into an altercation aboard a private plane in 2016, shortly before Angelina filed for divorce; Brad was quickly cleared of child abuse allegations related to the incident.)
Article continues below advertisement
"Any new testimony from Maddox would be explosive, for sure," spills the insider, adding that Jolie's "working hard" to portray herself as the victim. "Brad worries she might just convince the judge to hand over the kids to her," continues the insider. "He's said his worst fear is losing them forever."
It's been nearly five years of tension and apparent stall tactics. In June 2018, a judge ruled Jolie could lose custody if she didn't allow the kids to form a "healthy and strong relationship" with Pitt.
Article continues below advertisement
Two months later, her lawyer filed papers stating Pitt hadn't paid any "meaningful" child support — he quickly hit back saying he'd loaned Jolie $8 million for a new home and given her more than $1.3 million for her and the kids.
Article continues below advertisement
In August 2020, it was revealed they were butting heads over the private judge assigned to their case. "It's been hell," says the insider, "and a lot of people on both sides feel it has to stop."
There have been some bright spots for Pitt as he copes with the turmoil. His turn in Once Upon a Time in Hollywood earned him the Oscar for Best Supporting Actor in 2020, and the insider says he's happy to have reconnected with ex Jennifer Aniston, 52.
Article continues below advertisement
"Brad knows he's got a friend in Jen," reveals the insider. "It means a lot to hear she's got his back, despite what went down between them years ago." (Pitt famously left Aniston for Jolie in 2005.) "There's nothing spiteful about Jen. She cares about Brad and his family."
Article continues below advertisement
He's maintained his sobriety since revealing he'd kicked booze in 2017. "A breakup of a family is certainly an eye-opener," he said in 2019. "I had to understand my own culpability in that, and what can I do better."
His kids are his focus. "Brad's given up so much, and he makes sacrifices for them every day. They come first ahead of work, his social life, romance, everything," says the insider. "His life revolves around when he can be with them."
They give him the strength to fight. "It's been difficult," says the insider, "but Brad's love for his children keeps him moving forward."