NEWS
Brad Pitt Begins Stripping Down In Front Of 'Bullet Train' Costars: 'I'm Going To Do This Interview Shirtless'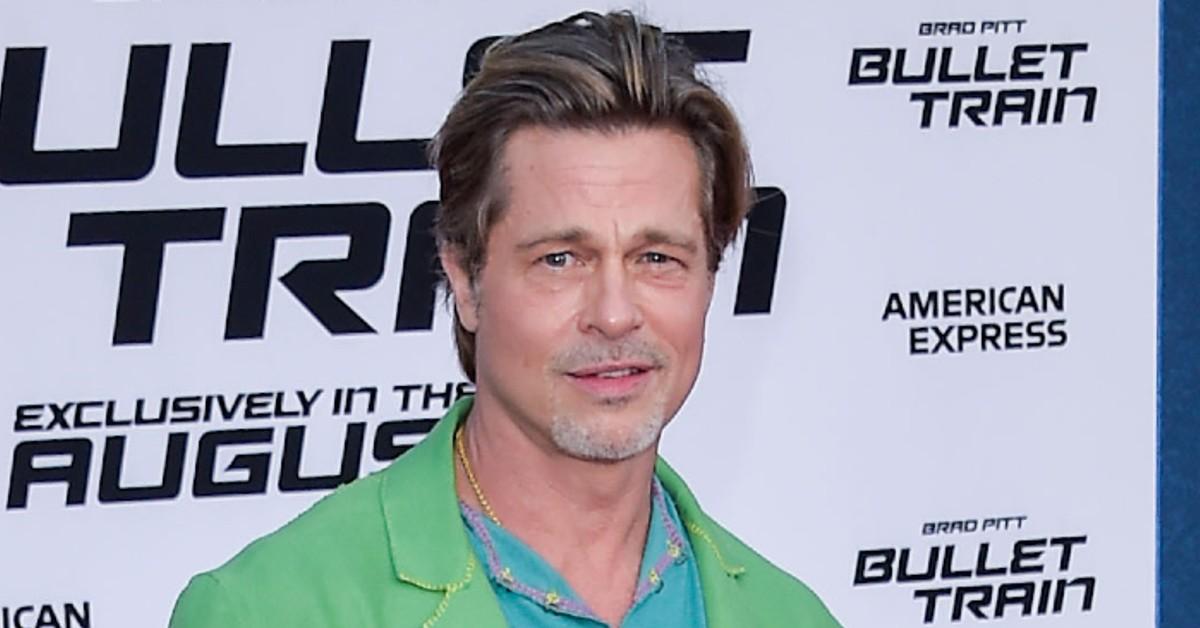 From galavanting around the red carpet to trying to strip down, Brad Pitt seems to be having the time of his life during his press tour for Bullet Train.
The handsome hunk teased fans, and his costars, with a brief glimpse of his chiseled abs while playing "Josh Horowitz's Sultry Quiz" with Bullet Train costars Brian Tyree Henry and Aaron Taylor-Johnson during a recent interview.
Article continues below advertisement
"I'm going to do this interview shirtless if this goes on much longer," the 58-year-old quipped before later doing just that.
BRAD PITT IS 'SUPER UPSET' ABOUT HIS STRAINED RELATIONSHIP WITH SON MADDOX
Comedy Central host Horowitz asked Tyree Henry and Taylor-Johnson which movie of Pitt's feature shirtless scenes in an interview published, Thursday, August 4. With both actors seemingly unaware of the answer, as Tyree Henry flat out proclaimed he didn't have a response, Pitt began to undress.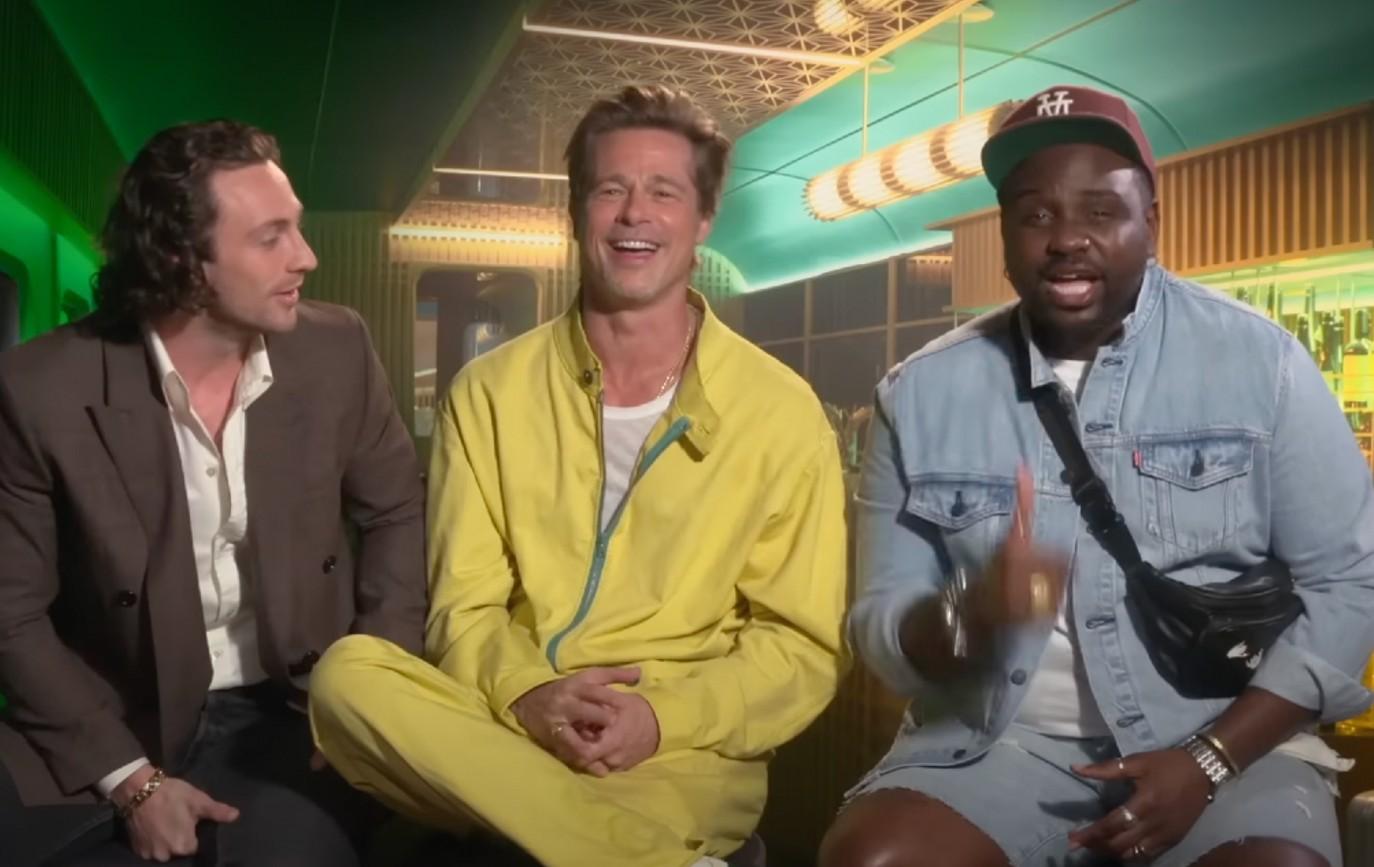 Article continues below advertisement
With a comical look on his face, the Fight Club actor reached for his clothing, unbuttoning and unzipping his yellow jumpsuit. Fans quickly caught a glimpse of his abs and a few chest tattoos before his costars hilariously pleaded for him to stop.
"Stop, stop," Taylor-Johnson begged, blocking the A-lister from showing off more of his chiseled chest, as Tyree Henry shook his head, exclaiming, "[Oh], God."
Meanwhile, Horowitz was a fan of the little show Pitt was about to put on before he got shut down, joking in his virtual interview with the Bullet Train stars, "Brad, I see the click-meter going up. Please, keep going, keep going."
BRAD PITT GALAVANTS AROUND 'BULLET TRAIN' L.A. PREMIERE IN MINT GREEN SUIT: PHOTO
Only days prior, Pitt teased another glimpse of his abs at the Monday, August 1, premiere in L.A. While making a fashion statement in a casual, bright green suit under a aqua blue shirt, Pitt was photographed leaping on the red carpet, with his shirt coming up enough to show his tanned body.
Article continues below advertisement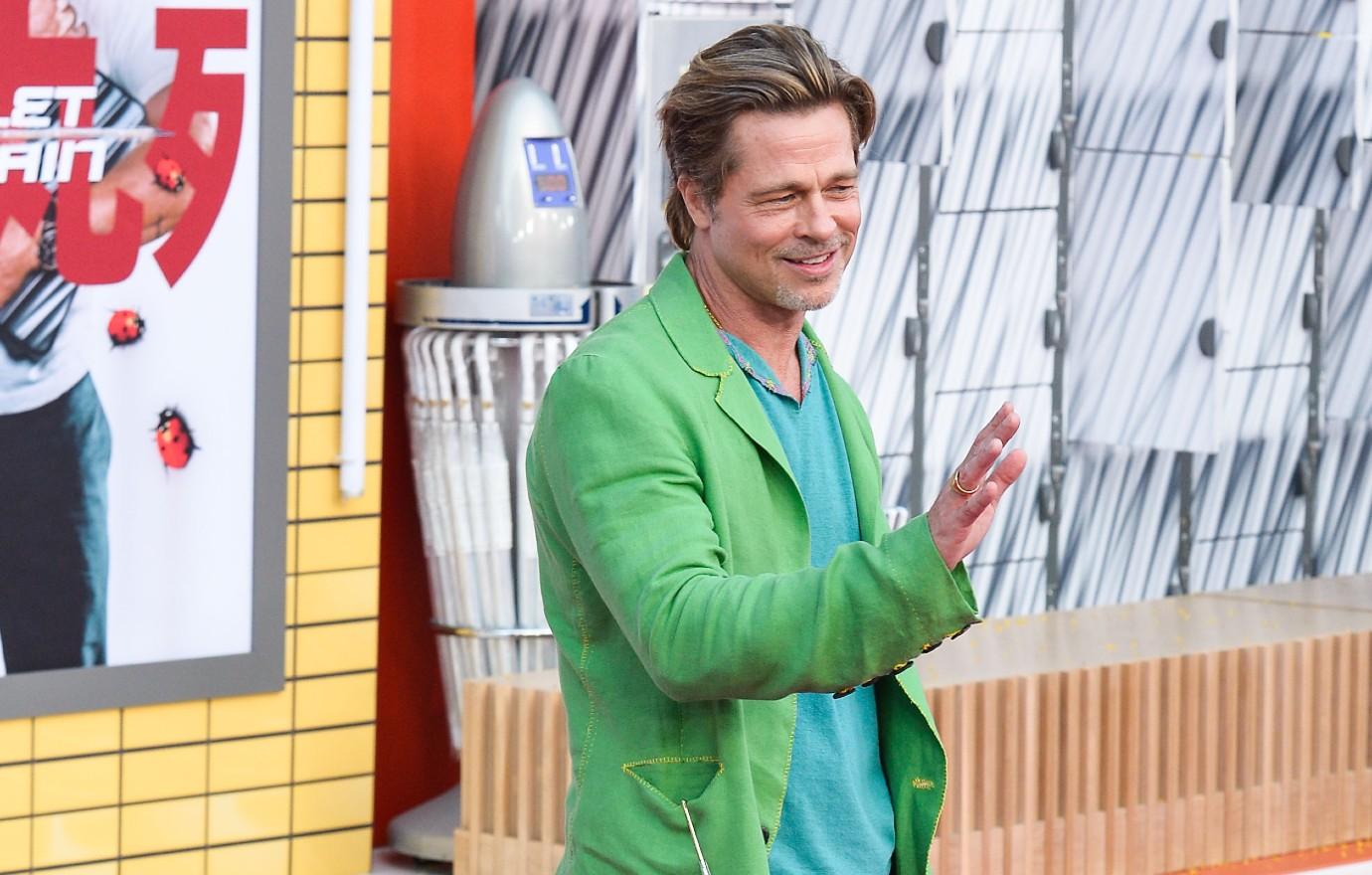 Pitt's radiating energy may be credited to the kickoff of his press tour — or blossoming new romance. Though the woman in question remains unknown, an insider confirmed "He's dating" someone, though he's not in a "serious relationship" at the moment.
On the other hand, Pitt may also be in a good mood because of the recent time spent with his brood in Rome. OK! reported that before Pitt's Bullet Train premiere in Paris he made the pit stop in the capital city of Italy to spend time with his kiddos, as a judge granted Angelina Jolie's request to bring the exes' brood oversees while she films a project.