COUPLES
Britney Spears & Fiancé Sam Asghari Party On Las Vegas Strip After Pregnancy Loss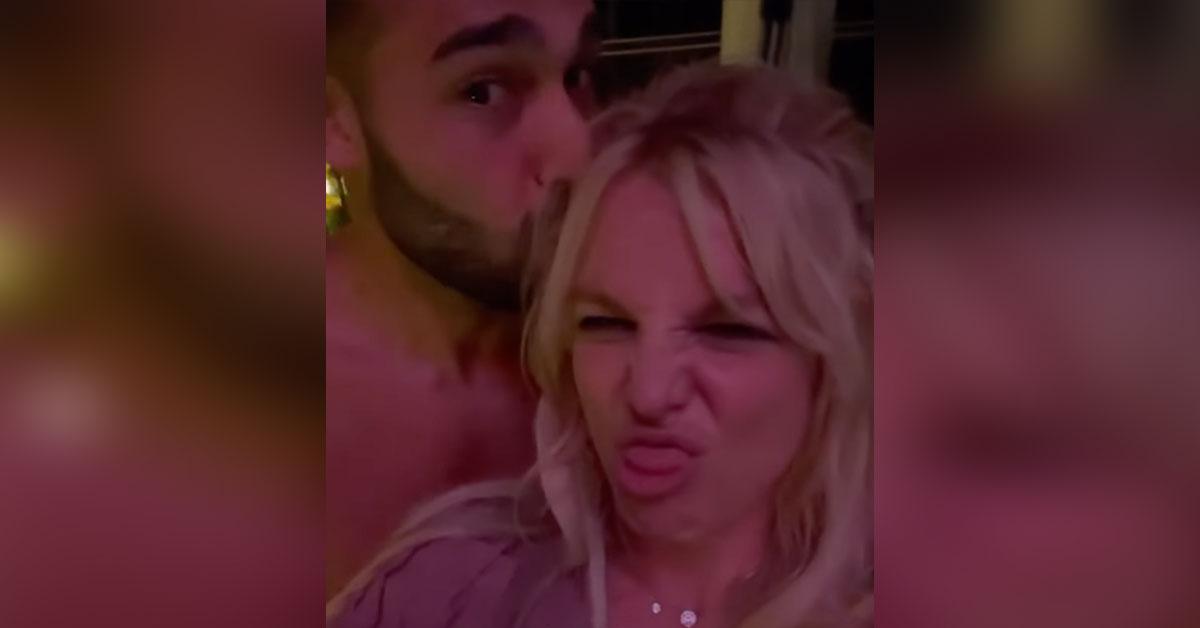 What happens if Vegas doesn't stay in Vegas if you're Britney Spears.
The Princess of Pop documented her recent escape to Sin City with soon-to-be hubby Sam Asghari — and it's safe to say it looked a lot different than when she was in Nevada for her residency while in her near-14-year-long conservatorship.
Article continues below advertisement
Spears seemed to have had a good time while away for the weekend with Asghari and her agent and close friend, Cade Hudson, as she shared several mirror snaps of her and her pal wearing masquerade masks, as well as comical videos of her and her fiancé goofing around.
BARING IT ALL! FANS GO WILD OVER BRITNEY SPEARS' RISQUÉ PHOTOSHOP FAIL
In one of the clips, Spears and Asghari are seen embracing each other while on what appears to be the hotel roof with a pool. After letting go of one another, Asghari sees someone filming the two and asks if it's a video. When the person behind the camera, likely Hudson, replied, "yes," the handsome hunk dramatically grabs his fiancée again and lifts her in the air, prompting Spears to let out a scream and a giggle.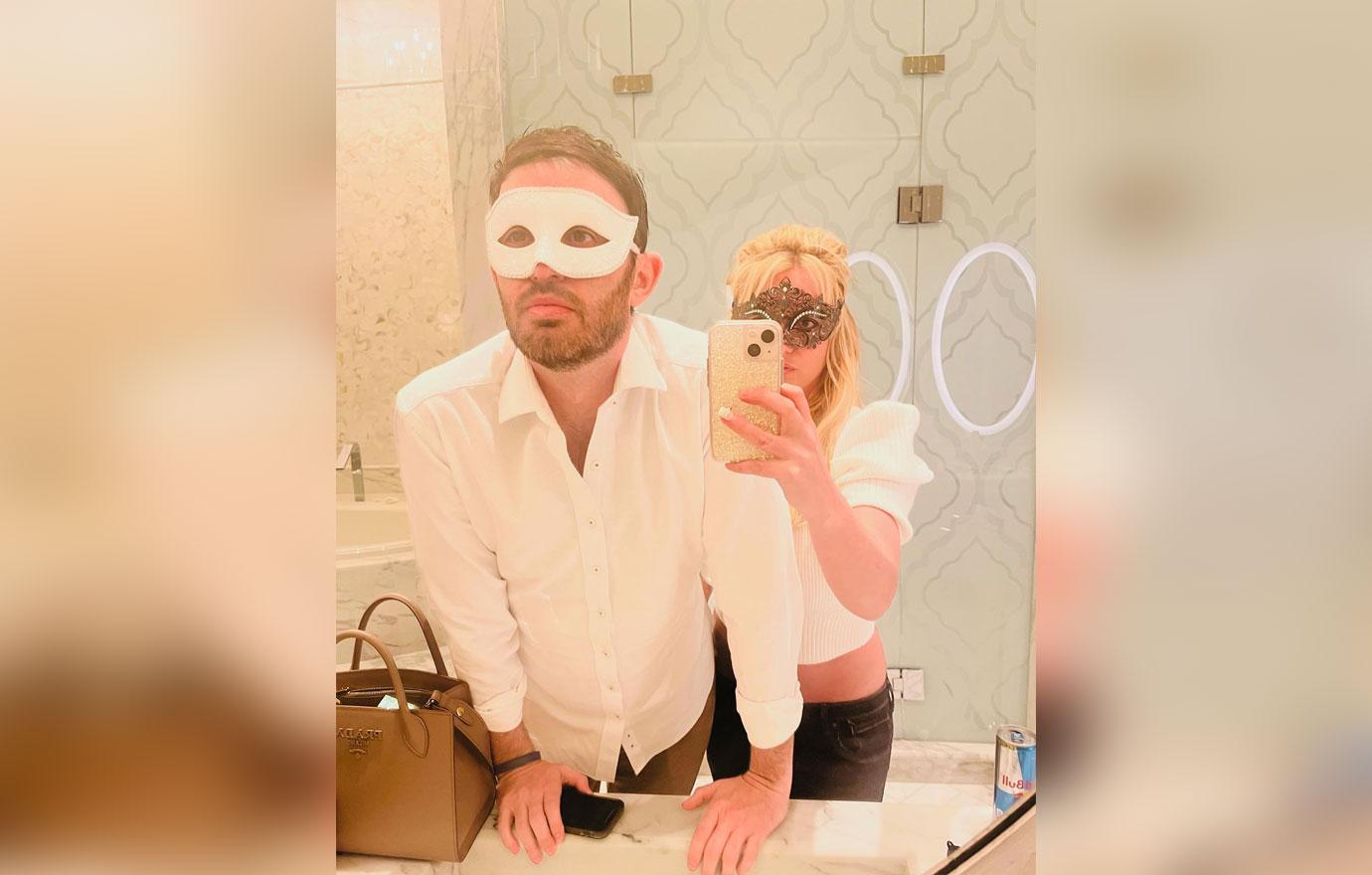 Article continues below advertisement
Another video of the two on the hotel roof shows the songstress fake slapping Asghari — who proposed to Spears in September 2021 — in the face and him dramatically falling into the pool while still wearing a robe.
"Devil in disguise !!! Nights in Vegas … Thank you Cade and @resortsworldly for inviting me !!!! Or wait … did I invited myself ??? Either way thanks for showing me such a good time !!!"
The crew stayed in a suite at Resorts World Las Vegas, which projected a massive photo of Spears alongside a message that read: "Resorts World Loves Britney" on the side of the building.
Article continues below advertisement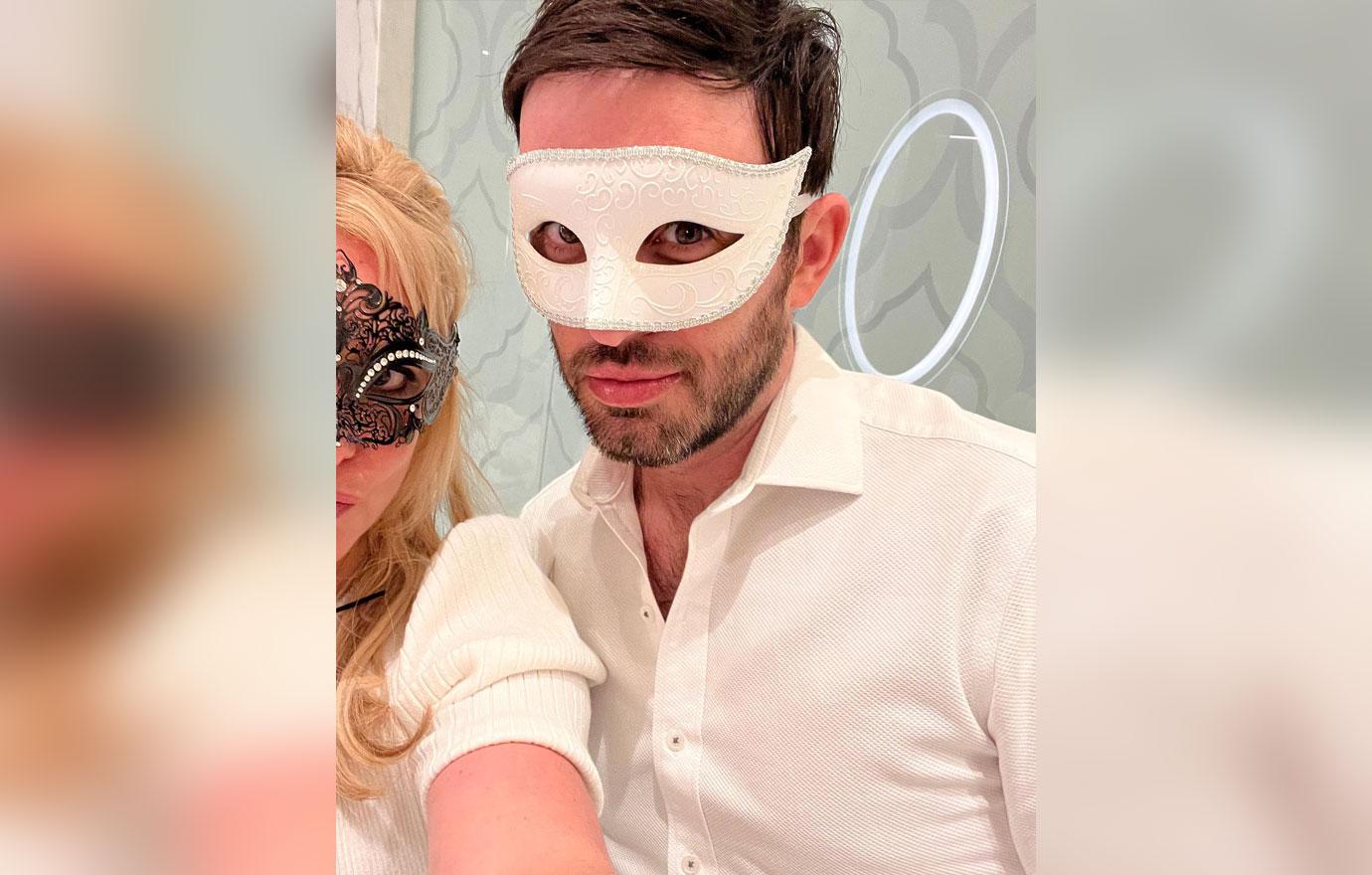 While begging the judge for her freedom from the legal binding last summer, Spears accused her estranged dad of "conservatorship abuse" and revealed she wanted to have a child with her then-boyfriend, now-fiancé but wasn't allowed to have her IUD removed.
Months after her conservatorship came to an end, the mother-of-two — who shares sons with ex-husband Kevin Federline — revealed she and Asghari had a bun in the oven, but Spears suffered a miscarriage earlier this month.