Britney Spears' Mom, Lynne, Slams Social Media Trolls For Comparing Daughter Jamie To A Spider
Article continues below advertisement
After the mother-of-three — who also shares son Bryan Spears, 44, with ex-husband Jamie Spears — posted a photo to Instagram of a giant spider web, fans took it as an opportunity to poke fun at Jamie Lynn, 30, by comparing her to a spider.
"Awww cute! Jamie Lynn decorated her new place. Sorry, couldn't help it," one troll commented while another added: "Oooh look at that! It's Jamie Lynn and her lively home."
Article continues below advertisement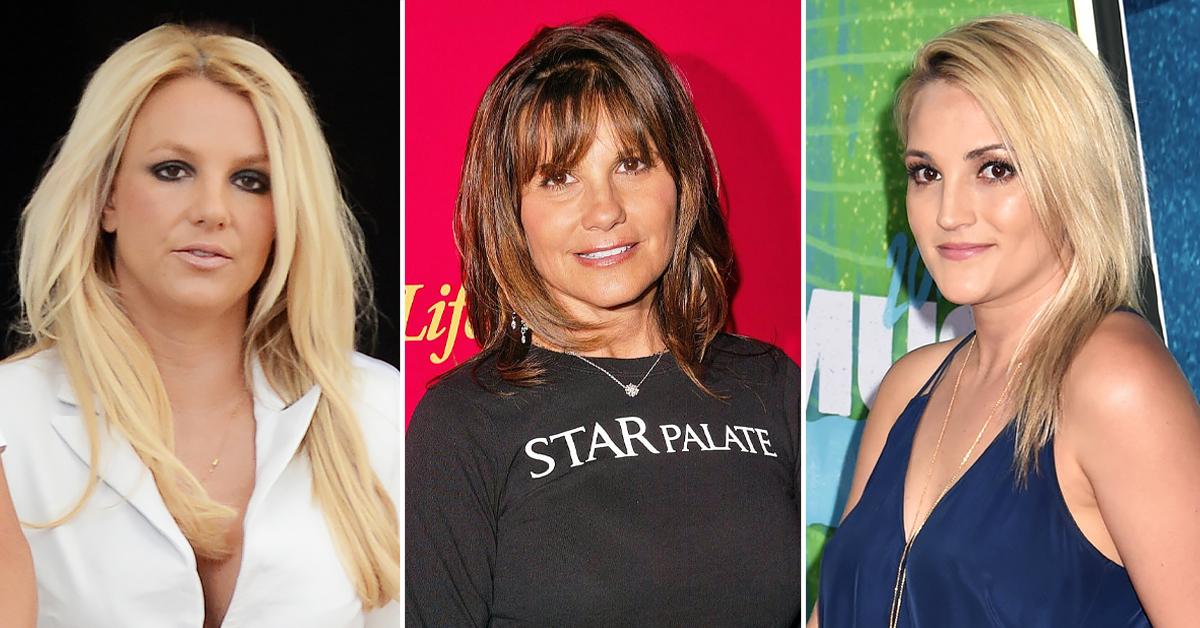 Article continues below advertisement
Lynne then shared a lengthier comment to explain why she's remained silent in regards to Britney's controversial conservatorship case, as she's considered an interested party in the matter.
Article continues below advertisement
"I do [speak up] by using my lawyer and the legal system since day one and NOT [by] using social media or the press!" she wrote, shaming the public for putting in their two cents when they don't know all of the information. "You need to do your research!" Lynne insisted, per Page Six. "Sorry you are so uninformed! Have a great day and try positivity!"
The Spears family is used to dealing with haters by now, as Britney has been making headlines over her fight to regain control of her life and money, which has been controlled by her dad for 13 years. The "Toxic" songstress spoke out about her conservatorship for the first time in June, calling it "abusive" and saying she wanted to sue her family for allowing the treatment to go on for so long.
Article continues below advertisement
She recently took home a win in her publicized case when a judge ruled she could hire lawyer Mathew Rosengart to represent her after her court-appointed attorney, Sam Ingham II, resigned. However, she then faced a bump in the road when the judge denied her lawyer's request to move up the court hearing to determine whether Jamie is removed from Britney's guardianship.
The decision came after Jamie reportedly took issue with Britney going on vacation with boyfriend Sam Asghari and claimed her personal conservator, Jodi Montgomery, expressed concern about her mental health.
Article continues below advertisement
Montgomery admitted she had concerns about the "Lucky" singer but credited Britney's suffering to her dad's actions, also pointing out that Jamie's "declaration misrepresents what Ms. Montgomery said to him."
Article continues below advertisement
"Having her father Jamie Spears continuing to serve as her Conservator instead of a neutral professional fiduciary is having a serious impact on Ms. Spears' mental health," Montgomery insisted.
Apart from speaking out, Britney has come after several members of her family. In July, she told the Los Angeles judge that she wanted Jamie, 69, to be charged with "conservatorship abuse." The embattled pop star later took to Instagram to bash her sister, sharing she was "hurt" by Jamie Lynn performing her tunes at an awards show.
Article continues below advertisement
Meanwhile, there has been ongoing speculation as to whether Jamie Lynn has been receiving money from her sister's estate. The mother-of-one has since denied such claims, exclaiming on Instagram: "I have NEVER been paid a dime from my sister, that is HER hard earned money, and I am NOT entitled to a cent of it. I would not spend money I did not earn."
Jamie Lynn appeared to hit a breaking point earlier this week, as she shared an audio tape to Instagram of herself crying to her three-year-old daughter, Ivey — whom she shares with husband Jamie Watson. It's unclear if her breakdown had to do with her sister's ongoing case and battle against their dad.