EXCLUSIVE
Britney Spears Keeps A Secret Journal Describing 'Sweet Moments' With Boyfriend Sam Asghari: Source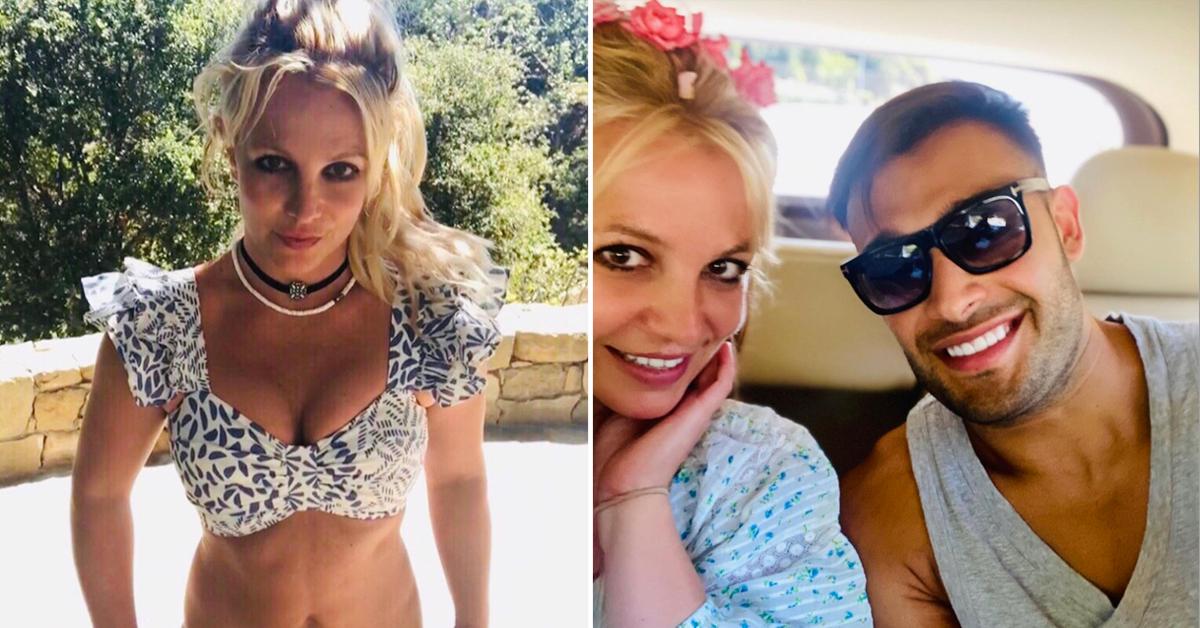 Last November, nearly two years after Britney Spears announced she was taking an "indefinite work hiatus," her lawyer made it clear that the pop star refused to perform until her father, Jamie, steps down as conservator of her $60 million estate. 
And as the ugly legal battle drags on, an insider tells OK! that Spears, 39, has found a new way to cope. 
Article continues below advertisement
"Every night before bed, she writes down her innermost thoughts in a diary she keeps hidden in her room," spills the insider. "It's her way of venting her frustrations and anger and getting out the feelings she can't share with the world right now." 
"She's aware people are fighting for her to have more freedom, and it gives her a lot of comfort and hope," says the insider of the star, who received an outpouring of support after a February 5 documentary revealed details about her conservatorship.
Article continues below advertisement
According to the insider, Spears' journal "goes into vivid detail" about significant moments in her life. 
"She remembers those dark days before her [2007] breakdown and reflects on the friends and loved ones who betrayed her," says the insider. "It's not all negative by any means. But there's a lot of regrets and confusion as to why she can't get on with her life and make her own decisions."
These days, the songstress is taking comfort in her teenage sons, as well as her boyfriend of four years, Sam Asghari. "He's been her rock," the insider says of the 27-year-old actor, who recently gushed that he wants "nothing but the best for my better half." 
Asghari's steadfast support "means everything to Britney, and she jots down sweet moments from their romance so she can go back and revisit them too," adds the insider. "Keeping a journal has been so cathartic for her. It helps Britney focus on the positive and feel more empowered and in control."