NEWS
'Beginning To Mend': Brooke Shields Reveals She 'Broke' Her Femur As She Struggles To Walk In New Video — Watch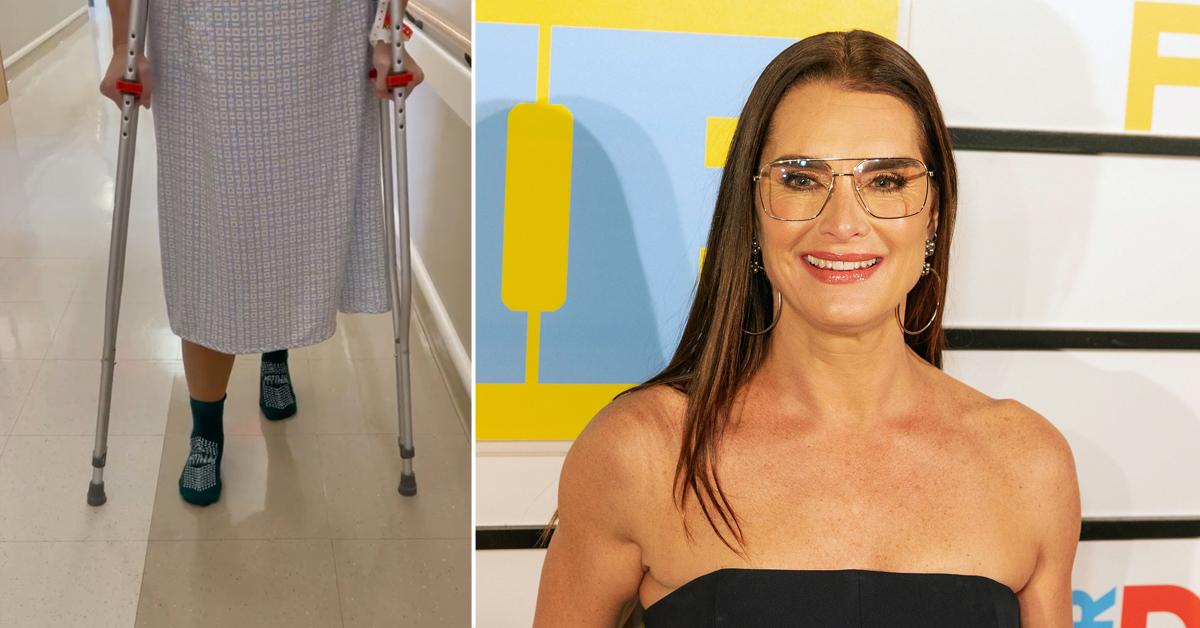 Actress Brooke Shields is on the mend after a nasty leg injury and is working hard to recover her ability to walk. 
"Broke my femur," the 55-year-old actress captioned a video of herself on crutches, in which she can be seen in a hospital gown walking slowly down a hallway. "No matter what your challenge is, make a positive choice, for yourself, to move forward. #BeginningisNow," she wrote. 
Article continues below advertisement
In the clip, the model can be heard saying that she knows to put "only 20 percent weight" on her foot, as she is guided down the hall by a doctor. "The goal is to bend your knee each time like a little bit, just so you're not dragging it or hitching up your hip," she said.  
Shields' famous friends were quick to shower the star with praise and well wishes on her speedy recovery. "Brooke! So sorry! Courage...it's in your blood. Sending love, Gkenn," actress Glenn Close wrote, before following up with "Oops! Glenn," realizing she had misspelled her own name. 
Article continues below advertisement
Basic Instinct actress Sharon Stone commented, "Oh crap honey I'm so sorry let me know how you're doing," before offering a little help, "R u home out west I can bring food," while The L Word star Jennifer Beals wrote: "I know you will heal so quickly. The Force is strong in you, my friend!" 
Article continues below advertisement
The Suddenly Susan alum has yet to reveal the cause of her injury, or how long doctors expect her to be in recovery for.
The news of Shields' leg injury comes shortly after the brunette beauty visited the doctor for a completely different, yet relatable reason — to have some old ink removed after years of fading. 
"Starting the removal process on a tattoo," The Blue Lagoon star captioned a pic via Instagram last month of her sitting in a doctors chair before she underwent the treatment. "Sending a big thank you to @dermdrhale and the whole team for your help!"