EXCLUSIVE
Inside The 'View' Smackdown — Watch Joy Behar Tear Into Meghan McCain On Her Second Day Back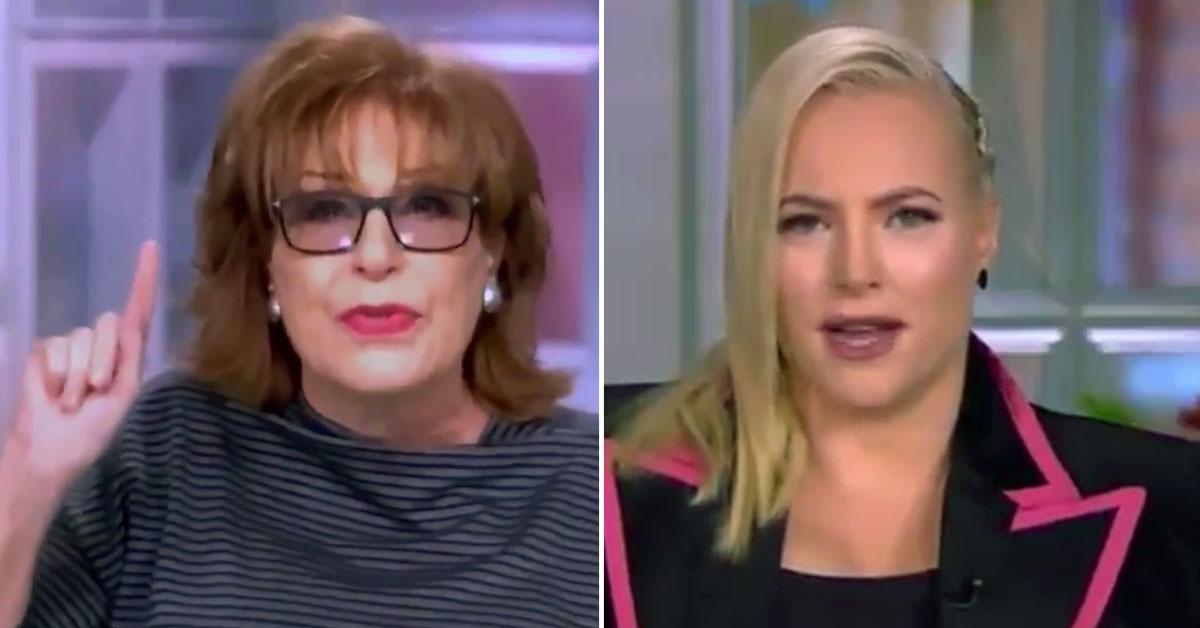 There is never a dull moment on The View. On Meghan McCain's second day back from maternity leave, the blonde beauty got into a heated fight with Joy Behar over politics.
It all began when Behar claimed the Republican party was "in trouble," but McCain interrupted and said, "Bernie Sanders also coming out saying he's angry."
Article continues below advertisement
Article continues below advertisement
Whoopi Goldberg had to intervene between the two ladies. "Somebody answer the question," she said.
Ultimately, McCain was displeased with Behar's comment, calling her "nasty" and that she was just "teasing" her.
Goldberg, 65, attempted to diffuse the tension for the second time. "Guys, everyone stop," she stated. "This is not the way to do it, and so I'm going to become 'Whoopi' and say, Sara, I'd like to hear from you right now."
Even though Sara Haines and Sunny Hostin tried to talk about the topic again, the conversation was over. "We, believe it or not, will be right back," Goldberg concluded.
Fortunately, when the ladies returned from commercial break, the arguing had stopped.
Article continues below advertisement
Following the incident, fans were not thrilled to see McCain — who welcomed baby girl Liberty in September — back on the small screen. One person wrote, "Oh dear God, now in addition to hearing 'my father' every few minutes, we're gonna have to hear 'as a mother/my daughter' every other few minutes," while another wrote, "JOY SPEAKS FOR US ALL."
IS 'THE VIEW' FALLING APART? 10 SCANDALS THAT HAVE PLAGUED TV'S LONG-RUNNING SHOW
A third user added, "I don't get these people feeling bad for Meghan as if Joy went too far. She baited Joy like she always does. She's the kid in class who won't stop kicking you in the shins, and when you kick her back, she cries to the teacher."
Meanwhile, a source exclusively told OK! that McCain's outburst was "right on schedule."
"Episode one, show off the cute baby," the insider says. "Episode two, scream and antagonize Joy. Repeat."
The insider adds, "Meghan is great but there is definitely a bit of insecurity creeping in, as it would with anyone who had to sit and watch their show post record numbers while they were away. Plus Ana [Navarro] was finally added to the case, so I think Meghan really wanted to cause a stir straight out of the gate. It is a pretty brilliant plan. Grab a few headlines and most people probably won't even realize she ever left the show."