NEWS
'Shame On You': Candace Cameron Bure Claps Back At Trolls Who Dissed Her Family's Holiday Photo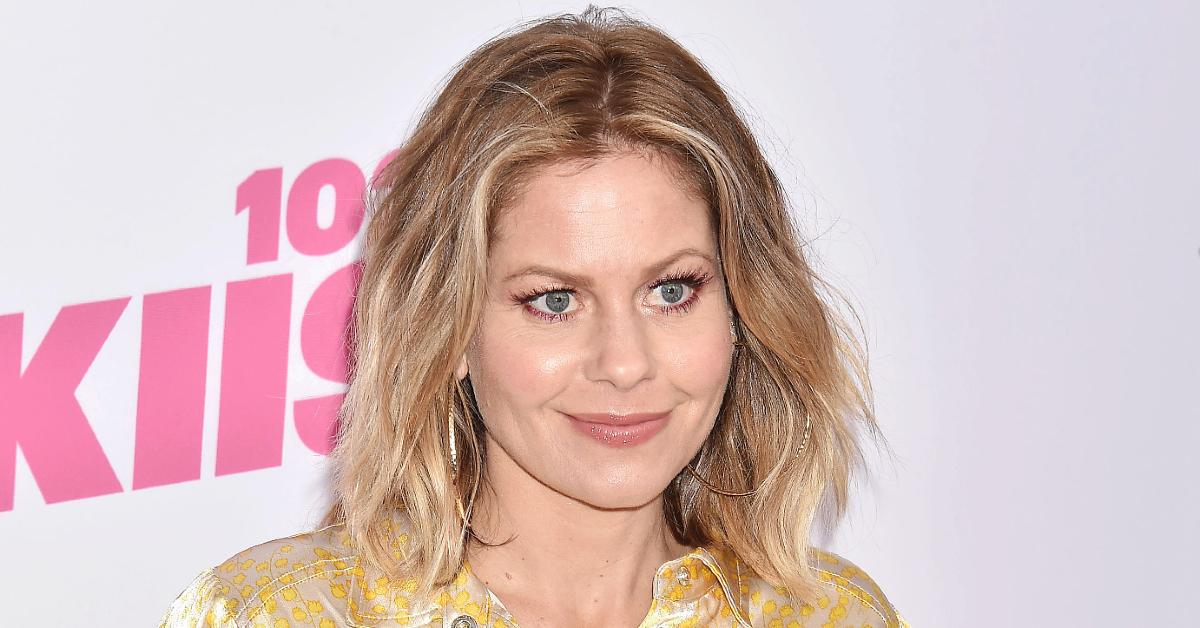 When Candace Cameron Bure posted her family Christmas photo on social media to ring in the New Year, she had no idea that she would have to defend her family from trolls who had some critiques about the pic.
Article continues below advertisement
"Happy New Year from the Bures!! Looking forward to what 2021 has in store. I'm praying for unity, grace, humility, compassion and love for mankind. With God, all things are possible," she captioned the photo — which was taken by Melissa Coulier — on Saturday, January 2. "Sending virtual hugs and kisses! XO P.S. I think my social media break is now over."
Article continues below advertisement
In the photo, Bure and her husband, Valeri, posed with their children, Natasha, 22, Lev, 20, and Maksim, 18. Bure stood behind her husband and put an arm on his shoulder as they stood on the steps, while their children gathered on a ledge.
Article continues below advertisement
The high-resolution and staged pic is certainly a lot different than the average family Christmas photo, and some users suggested that it looked more like an album cover rather than a candid family moment.
"This looks like a poster for a new show ... Bure Family reality series?" one user said. "This looks like a promotional for a new series. Lol," a second user echoed.
Article continues below advertisement
"This looks like an ad for Ralph Lauren," another said. "That's a good looking family right there!!!" another gushed. However, some users made offensive comments that suggested her sons looked stoned and compared her daughter to a Disney villain.
MORE ON:
Candace Cameron Bure
Article continues below advertisement
Bure quickly defended her family against the criticism. "Wow — I post a family photo and you all find everything you don't like about it or can make fun of. Do better than that. Please," she fired back.
"Omg!!!! I didn't smile or look at the camera 😨😨 sue me!!! 🤪🤪🤪," daughter Natasha wrote.
Article continues below advertisement
Bure then took to Facebook to open up more about the reactions to the photo. "Do you think it's funny to criticize someone's children? To make jokes about them? To critique our poses? The direction in which we are looking? Our physical appearance and facial expressions?" she wrote.
Article continues below advertisement
"Shame on you. It doesn't matter if you're 10 or 90 years old, rude is rude ... If you don't like something, just move on. There are people and real feelings behind every screen," she continued.
"Please don't tell me to ignore the 'haters.' There were plenty of well-meaning people who thought it would be funny to point out things and share their commentary, 'with love.' Umm ... that's not love. That's rude."