NEWS
Prosecutors Cannot Find Kyle Rittenhouse After $2 Million Bond Release, Defense Attorney Says He Is In A 'Safe House'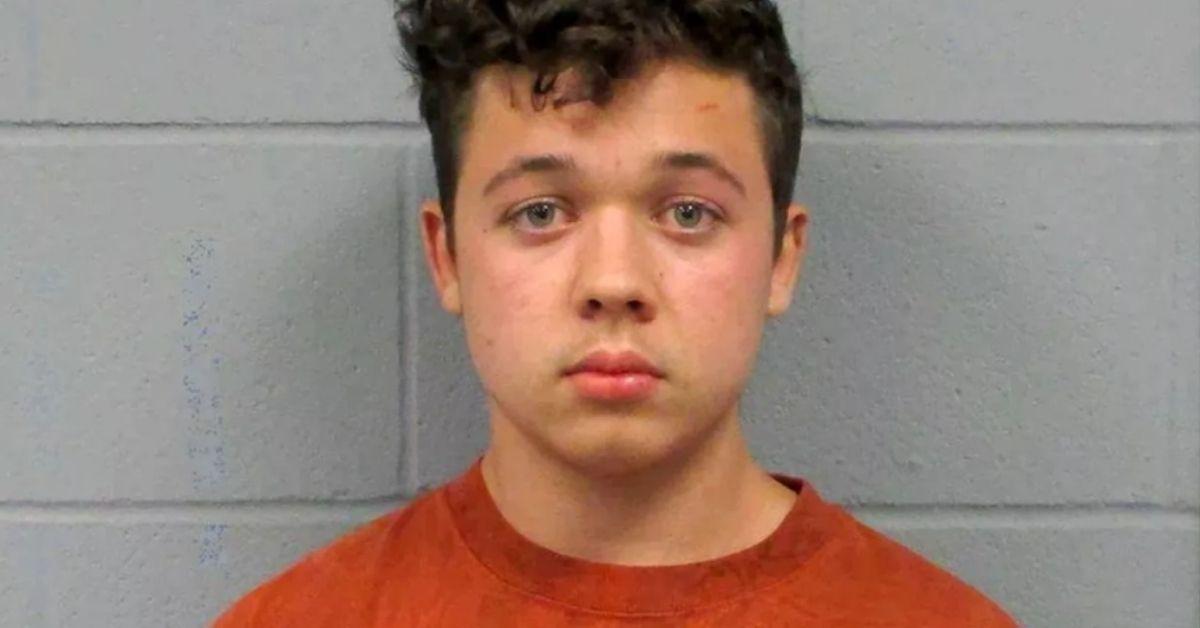 After he was released in November on a $2 million cash bail, prosecutors have said that Kyle Rittenhouse violated the conditions of his release and don't know his whereabouts.
Article continues below advertisement
A motion was filed on Wednesday, February 3, as a hearing notice could not be delivered to Rittenhouse at the address he listed.
Police arrived to the home in Antioch, Ill., and found another man residing at the property; he had been renting the home since December 2020 and said Rittenhouse did not live there.
The motion seeks to increase his bail by $200,000 and that an arrest warrant be issued. They also asked that Rittenhouse update his address immediately, as he failed to notify the court of a change of address within 48 hours.
Article continues below advertisement
"In a criminal case as serious as this one, it is critically important that the court be able to monitor the defendant's whereabouts at all times," the motion states. "After all, it is extremely unusual for a defendant facing a charge of first-degree intentional homicide in Kenosha County to post cash bond and be released from custody pending trial. Rarely does our community see accused murderers roaming about freely."
Article continues below advertisement
Rittenhouse, who is now 18, was charged with fatally shooting two protestors during demonstrations in Wisconsin in August 2020 after the police shot Jacob Blake.
Article continues below advertisement
Rittenhouse was charged with first-degree intentional homicide, first-degree reckless homicide, attempted first-degree intentional homicide in addition to some other charges when Joseph Rosenbaum and Anthony Huber were shot dead, and a third man was injured.
The teen's legal team say he acted in self-defense.
Rittenhouse's $2 million bond was posted by Lin Wood, chairman and CEO of #FightBack, Kenosha County Sheriff's Department reported.
Prosecutors also wrote in the filing on Wednesday that Rittenhouse "demonstrated his carefree attitude by going to a bar immediately after his arraignment on January 5, 2021, and drinking 3 beers in the company of known 'Proud Boys' while flashing white supremacist signs and wearing a 'Free as F**k' shirt."
Article continues below advertisement
Prosecutors asked that Rittenhouse be prohibited from possessing or consuming alcohol or being in an establishment that serves alcoholic beverages. They also requested that Rittenhouse must not "publicly display symbols and gestures that are associated with violent white supremacist groups and from associating with known members of those groups, particularly the Proud Boys."
Article continues below advertisement
Rittenhouse's defense attorney Mark Richards responded to the motion and objected to the bond increase, WISM reported.
Article continues below advertisement
Richards added that he would give the court Rittenhouse's current address if it is kept confidential.
Rittenhouse's next court appearance will take place on March 10, but a hearing about the new motion could happen sooner.
Article continues below advertisement
Videos from the rally last year showed that Rosenbaum appeared to throw a plastic bag at Rittenhouse but missed and approached the teen before he was shot, court documents reveal, per NBC News. A witness told police Rosenbaum was trying to grab Rittenhouse's gun, which was described as a Smith & Wesson AR-15 style .223-caliber rifle.
In the clip, a man who appears to be Rittenhouse was heard saying, "I just killed somebody" into a cell phone, according to the criminal complaint. Videos also showed him being followed, and he appeared to fire at another person who jumped on him but was not hit, the complaint says.
Huber approached and tried to pull the rifle away from Rittenhouse before he was fatally shot, the video shows. A third person, who appeared to be carrying a handgun, was shot in the arm, the complaint reads.
If convicted, Rittenhouse faces a sentence of life in prison.