Chelsea Handler 'O-V-E-R' Her Crush On New York Governor Andrew Cuomo Following Sexual Misconduct Allegations
Over it. Chelsea Handler is done crushing on New York Governor Andrew Cuomo after several women came forward to accuse him of sexual misconduct.
Article continues below advertisement
On Thursday, July 8, the comedian revealed she isn't a fan of Cuomo anymore after she publicly revealed that she had her eye on him last year during her HBO Max special Evolution, which debuted amid the COVID-19 pandemic.
Article continues below advertisement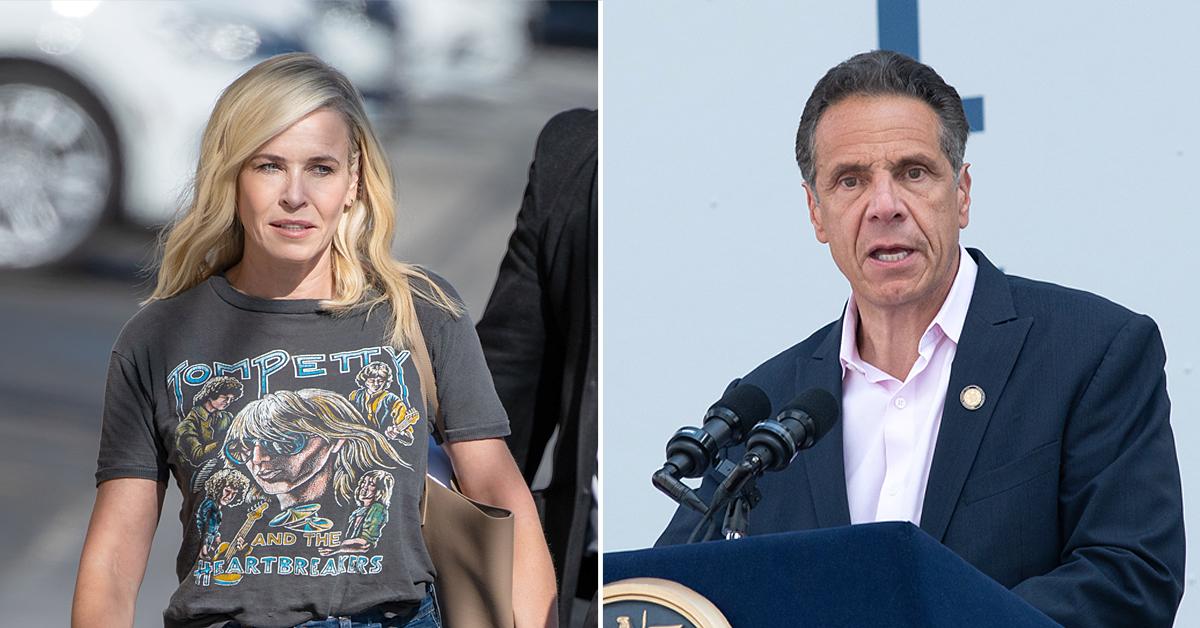 However, her crush quickly fizzled out when she learned of Cuomo's sexual assault scandal. "I found out all the stuff we found out about him … and I thought, 'well this is a guy that doesn't like it offered up.' So my crush with him is, yes, O-V-E-R," Handler confirmed.
Article continues below advertisement
Article continues below advertisement
According to Handler, Cuomo was metaphorically "feeling himself" when the two would chat on the phone, quipping that he "could have literally been feeling himself" and she wouldn't have known.
"I'm not sure. We weren't FaceTiming, so I can't tell if he was pulling a Jeffrey Toobin," she continued, referring to Toobin getting fired from the New Yorker after he was caught masturbating while on a Zoom call with colleagues.
Article continues below advertisement
At the time of their correspondence, Handler said she was preparing to film Evolution on the East Coast. The Life Will Be The Death of Me:… and you too! author revealed her intent on grabbing a drink with Cuomo while she was in town — but that never happened.
"He blew me off," Handler confessed.
Article continues below advertisement
In October of last year, Cuomo addressed Handler's public crush on him while appearing on The View. At the time, he said: "I'm a big fan of Chelsea. She's great. We have fun," before addressing her previous claim that he never returned her request to go on a date. Cuomo admitted that he'd only date "New York residents," and Handler is based in California.
Article continues below advertisement
Cuomo first came under fire for the sexual harassment allegations made against him last December when former aide Lindsey Boylan claimed he "isolated her and kissed her" when she was working for his administration between March 2015 and October 2018. Several other women have since come forward with claims of sexual misconduct.
The most shocking allegation was brought against him in March after the The Albany Times Union reported that an unidentified woman who was a member of Cuomo's staff claimed he put his hands down her blouse and groped her, OK! reported.
The unidentified woman's claim came days after Cuomo acknowledged the allegations of sexual harassment. On March 3, Cuomo apologized and said he was "embarrassed" by his actions, but insisted he never touched "anyone inappropriately." He further noted that he has zero intention of stepping down as governor of New York.