PHOTOS
10 of Chris Christie's Biggest Jabs Against Donald Trump Prior to the 2024 Presidential Election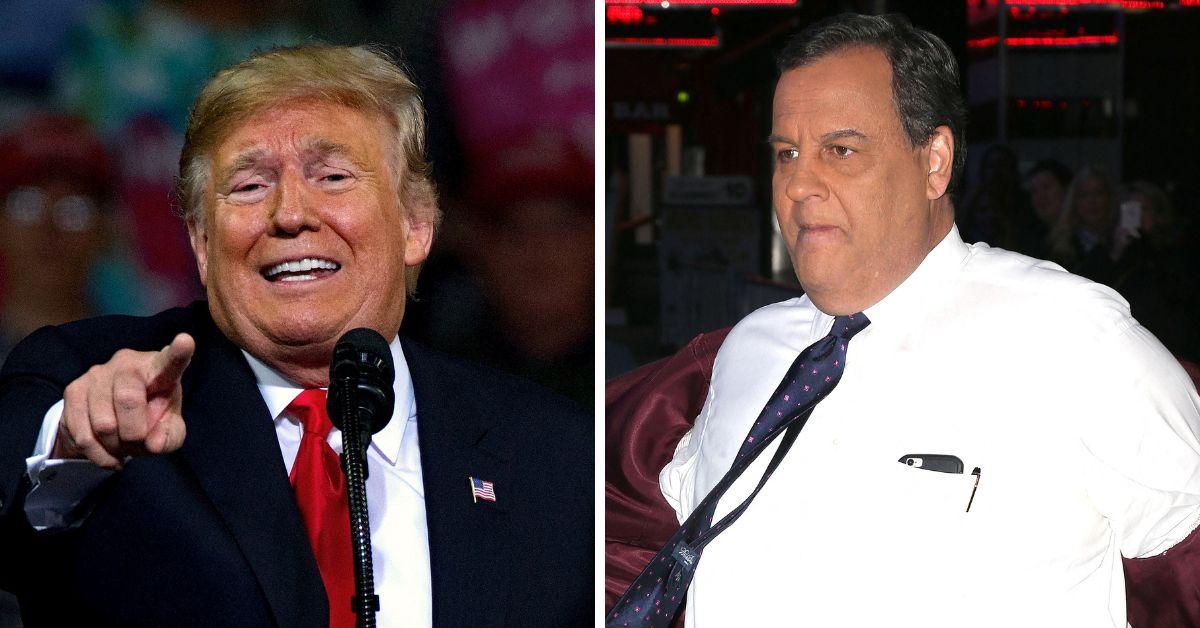 Chris Christie and Donald Trump's Breakup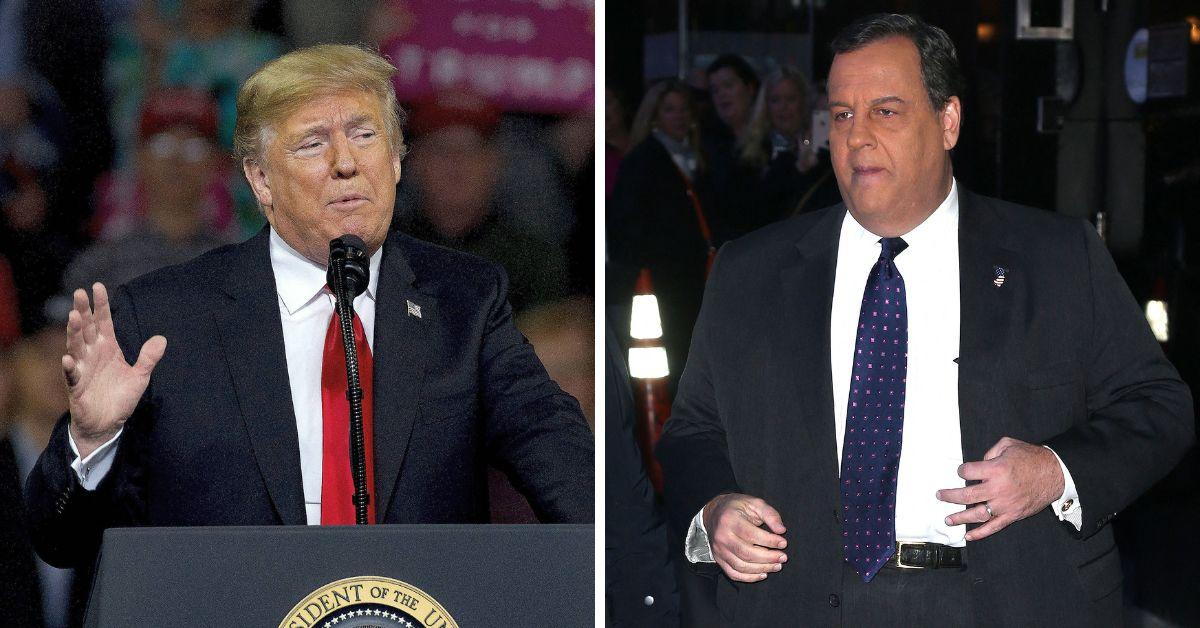 Chris Christie and Donald Trump became each other's close confidants immediately after the former POTUS' sister introduced them.
However, challenges tested their relationship until their connection completely deteriorated.
Their downfall started hours after the 2020 U.S. election when Trump refused to concede his run and made baseless claims regarding widespread electoral fraud. Christie, a contributor for ABC News at that time, said the former POTUS failed to give evidence of fraud and that his legal team was in shambles.
"If you have the evidence of fraud, present it," Christie said during the panel appearance. "Quite frankly, the conduct of the president's legal team has been a national embarrassment."
Article continues below advertisement
'Donald Trump Is a Grifter and Con Artist'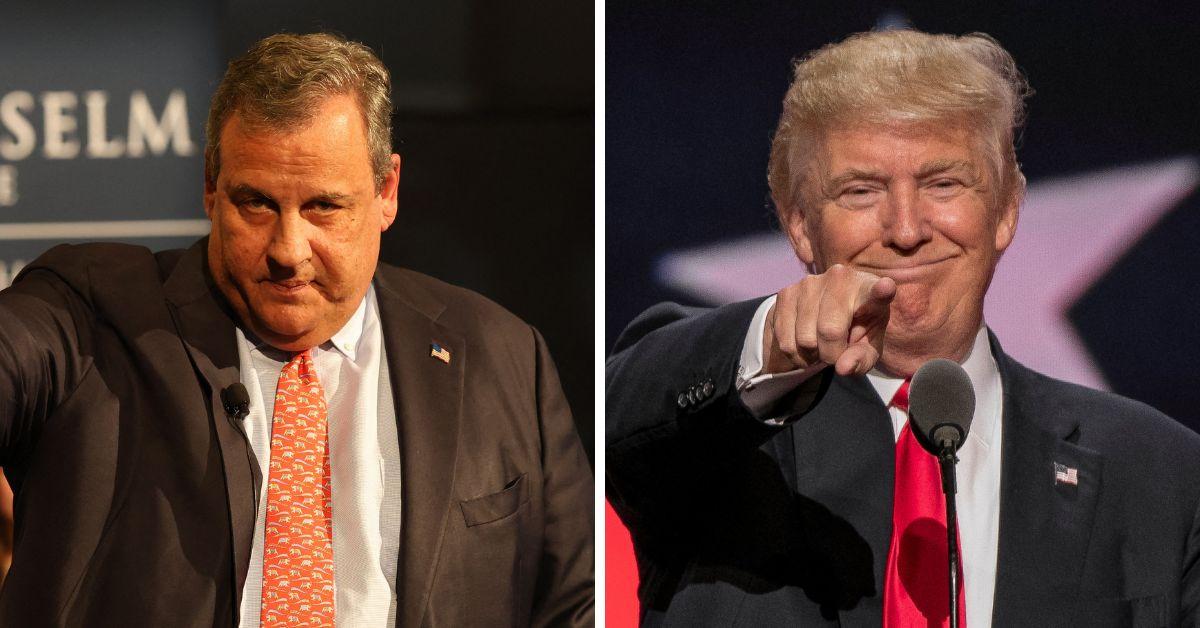 Among the latest blows Christie said of Trump, the Republican presidential candidate told CNN that Trump was a "con artist" amid his legal battles.
"He is a con artist, who is conning them out of their money, pretending he wants to be their president," he said. "Well, what he wants is a free ride for the legal defense he's getting for the criminal charges he personally faces."
Christie added that Trump does nothing but grift off the people his team thinks would help him win the next election.
He strengthened his jab by condemning the former president for his ego as he kept himself from admitting that he lost the 2020 election to President Joe Biden.
Chris Christie Also Called Trump an 'Ugly, Divisive, Horrible Figure'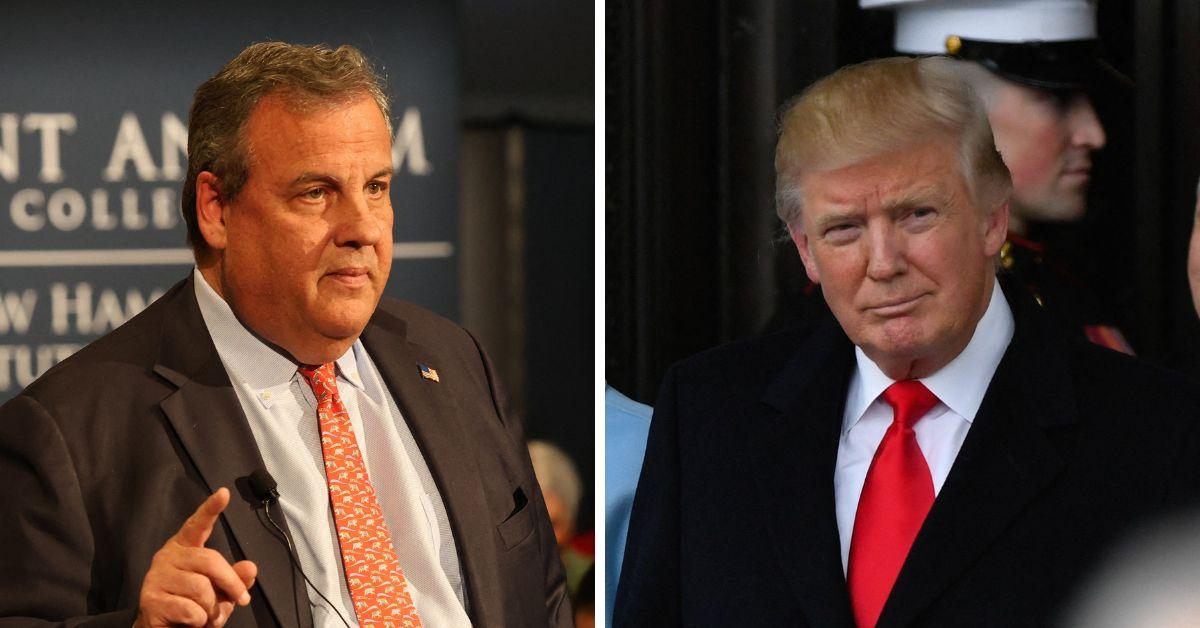 Before the first Republican presidential debate, Christie took a swipe at the former president and Ron DeSantis when he held a town hall in Miami. He spoke about Trump's tactic of using DeSantis – like how he did to him in the past – and defending each other while exchanging favors.
Although he also attacked DeSantis, Christie made it clear at the town hall that Trump was the reason why he joined the presidential race.
"I decided to get into this because I could not stand by and allow an ugly, divisive, horrible figure to continue to dominate my party without opposition," he said.
Article continues below advertisement
The Former POTUS Is a Liar and Coward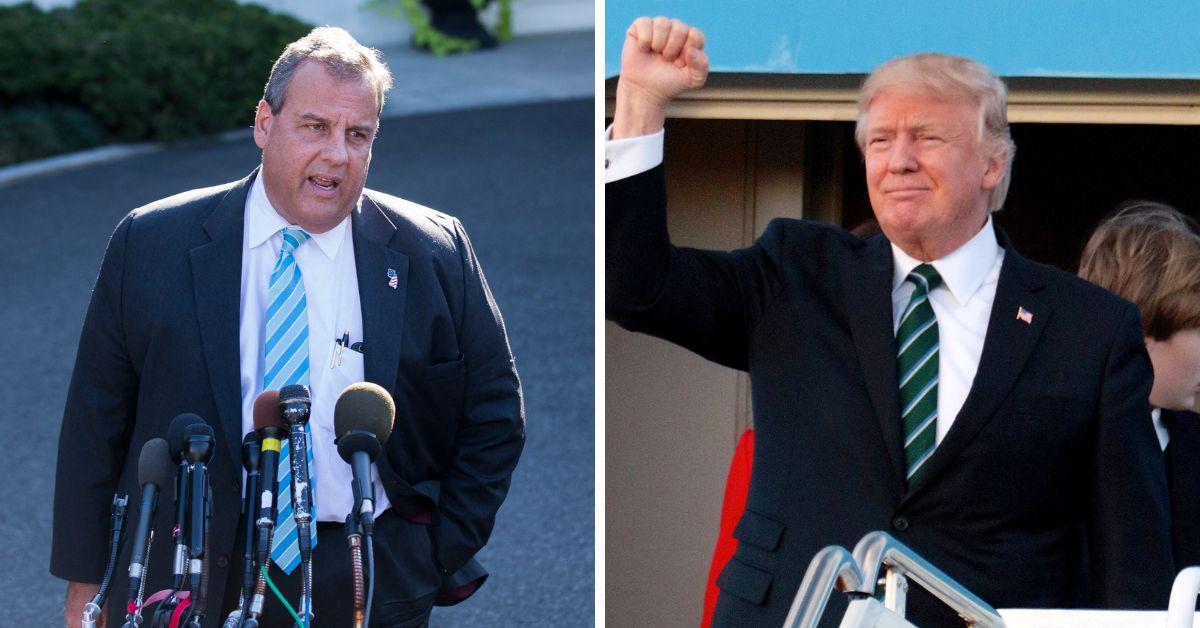 During CNN's State of the Union, the 2024 Republican presidential hopeful highlighted Trump's criminal indictments to bring him down.
"He's a liar and a coward," Christie said. "He's not getting indicted for anyone other than because of his own conduct."
The New York City's grand jury indicted Trump in March after he allegedly paid off Stormy Daniels to keep quiet about their alleged affair before the 2016 election. According to Business Insider, around 26 women accused Trump of similar allegations.
Trump faced another indictment due to his alleged mishandling of classified documents and conspiracy to hide them from the government and their legal representatives, per CNBC News. He also got indicted for allegedly trying to overturn the 2020 election in Georgia.
Article continues below advertisement
Christie Won't Let Trump Bully Him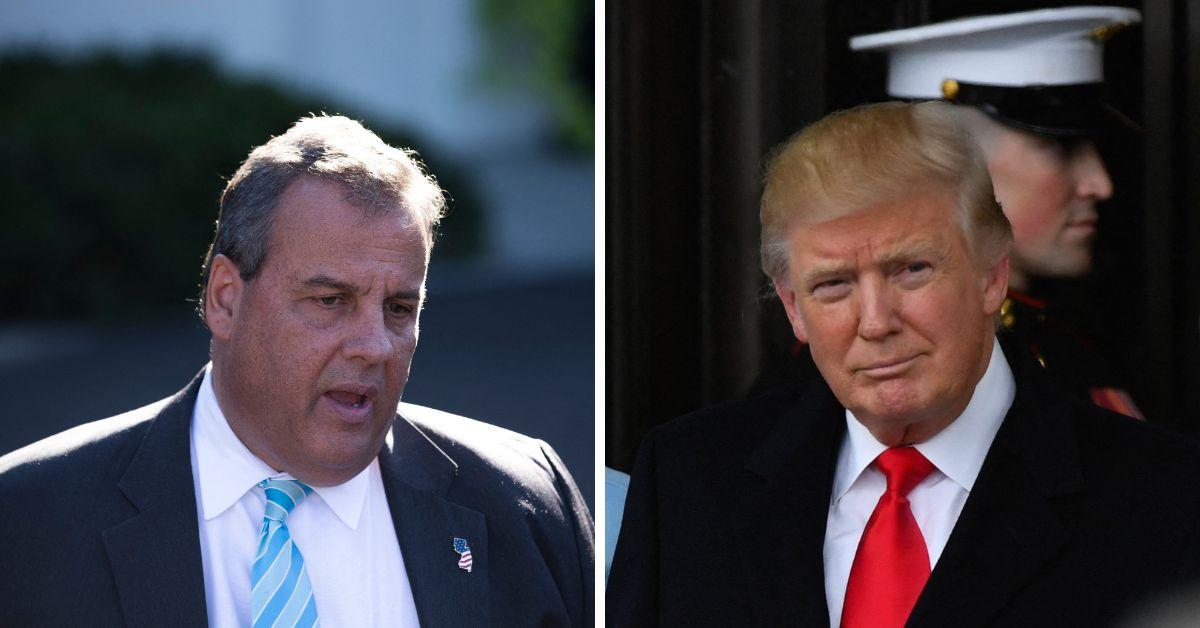 Aside from their political attacks, Christie and Trump have infamous exchanges criticizing each other's weight.
The former New Jersey governor called Trump a "bully on the schoolyard" for mocking his weight, asking Fox News' "MediaBuzz" if the former president is like "some Adonis" who got the courage to criticize other people's appearances.
Christie, who served as New Jersey's governor for eight years, compared his struggles with weight to other people's battles and said his weight has nothing to do with his competence for office.
It was not the first time Trump insulted him over his weight. The former president previously shared an edited video to mock Christie's physique, showing him holding a plate of food while announcing his presidential bid.
In response to the attack, Christie told CNN people who acted like Trump should be "sent to their room, not to the White House."
Article continues below advertisement
Christie Transformed and Became Anti-Trump in 2024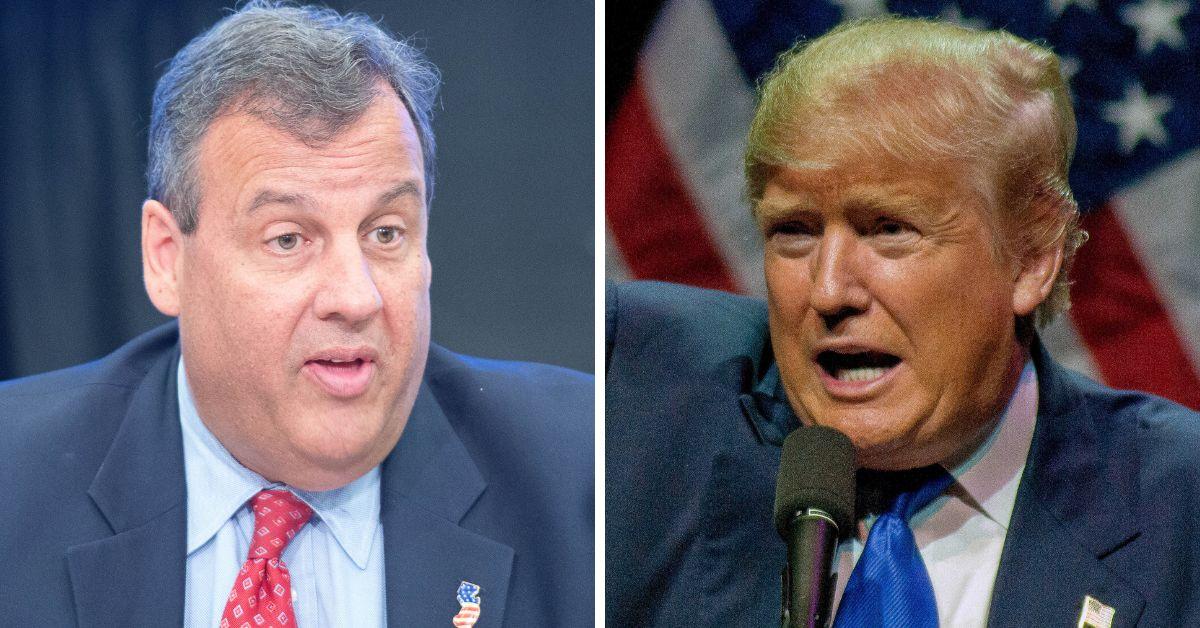 Christie made the biggest move yet to show he is an anti-Trump by challenging the former president's presidential bid.
By announcing his 2024 run, he also refused to show support for Trump and told Axios he would never do so even after winning the Republican nomination.
"I can't help him. No way," Christie declared.
Article continues below advertisement
He Bombarded the World With Anti-Trump Tweets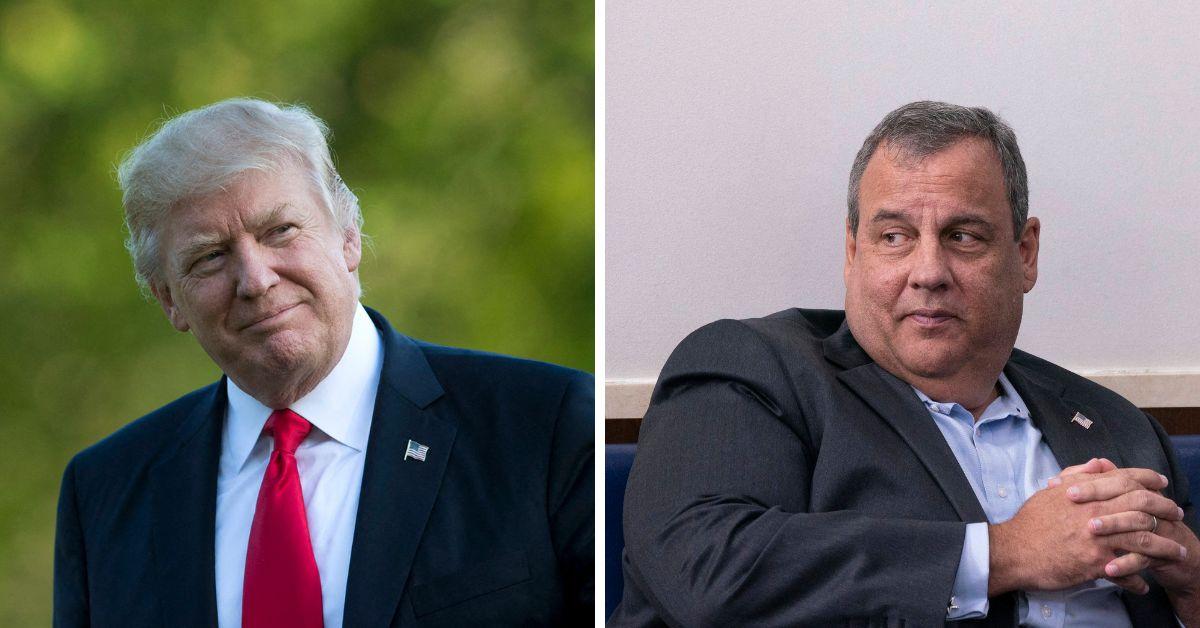 Christie transformed his X – formerly Twitter – into a slumber party venue to condemn Trump and bring him down.
In one of his most recent takedowns, he attacked the former president's White House hiring practices after Trump spoke highly of their "best staff." The former president has a history of frequently boasting about it despite the public constantly criticizing his judgments.
"It's plain and simple: Either Donald Trump doesn't know how to pick personnel, or he's the worst manager in the history of the American presidency," he wrote on the social media site.
Article continues below advertisement
He Used Donald Trump's Infamous Mug Shot for a TV Ad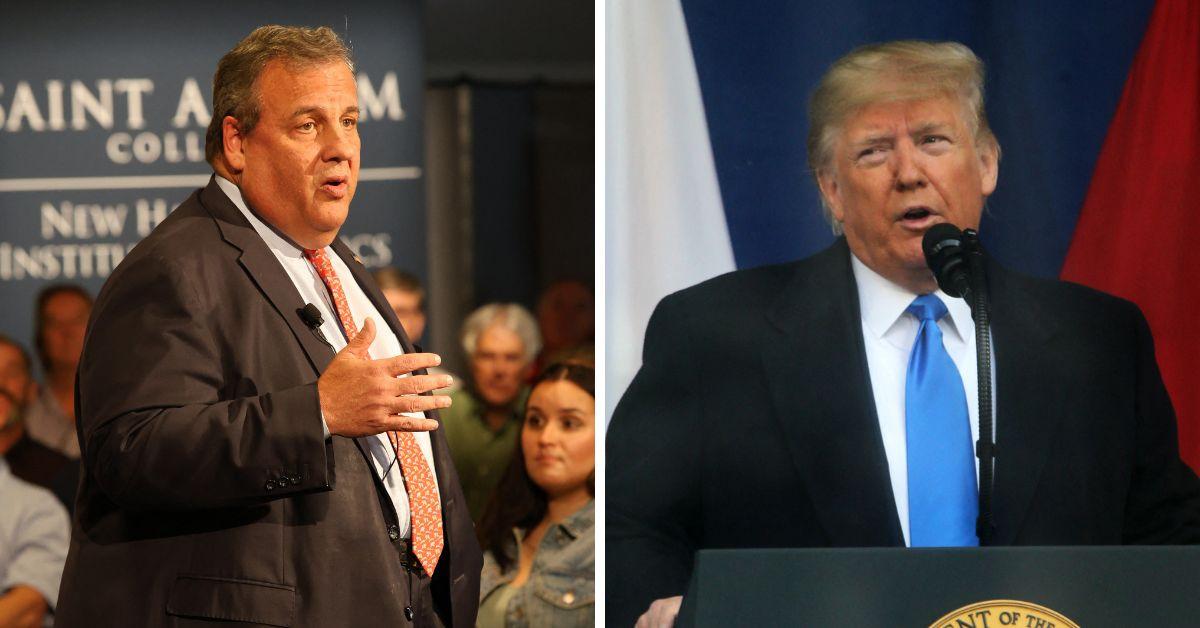 Following the release of Trump's mug shot, Christie took his chance to use it to make the first anti-Trump TV ad featuring the infamous snap.
According to NBC News, the pro-Christie PAC Tell It Like It Is paid for the ad, which showed black-and-white photos of the former president, including the mug shot. Trump enjoyed a positive impact from the photo by using it for fundraising for his campaign, garnering $4 million in 24 hours – his largest single-day fundraising haul.
Article continues below advertisement
Christie Said Trump's 'Bravado' Is 'Baloney'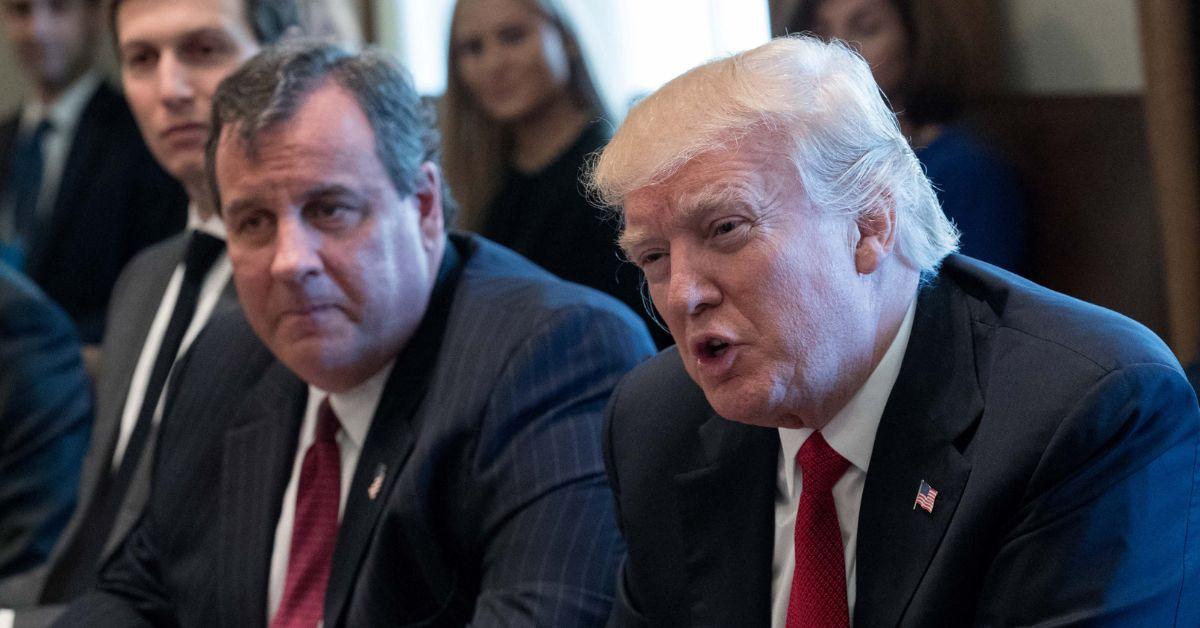 Following Trump's indictment by a Manhattan grand jury, Christie told ABC News' This Week that Trump and his team's "bravado" on the development was "baloney" after they boasted the millions worth of fundraising following the indictment news.
"He's going to be charged officially on Tuesday," Christie said. "He's going to have to be mugshotted, fingerprinted and he's going to face a criminal trial in Manhattan. You can't make that a good day under any circumstances."
Article continues below advertisement
Christie Called Him a Puppet of Putin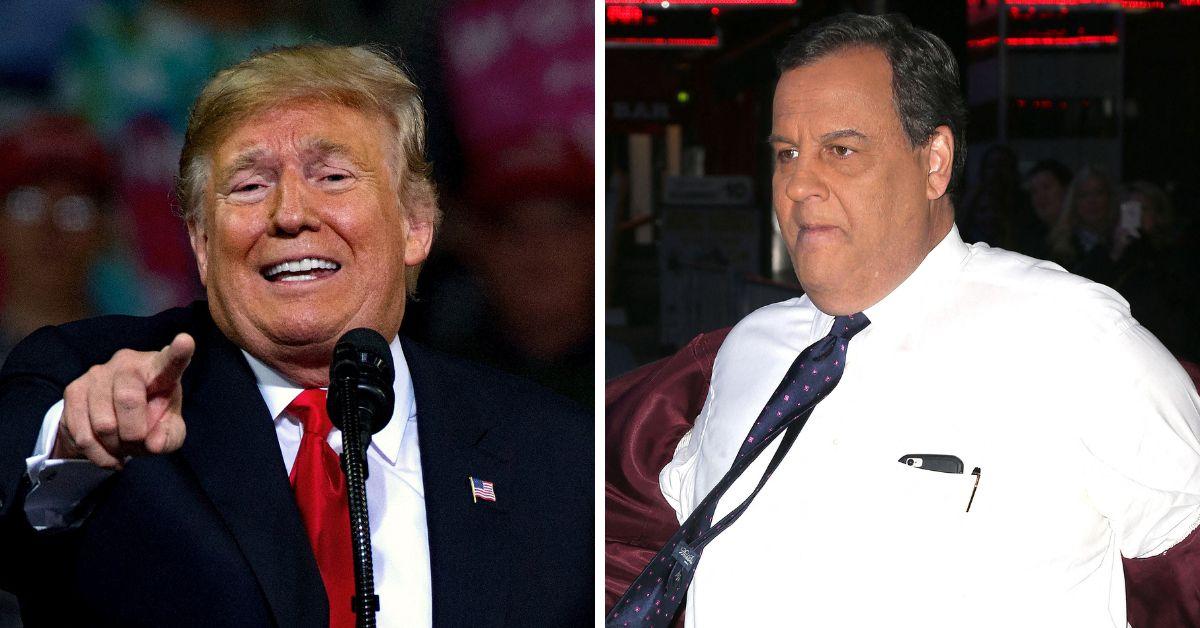 Christie grilled Trump more months before the 2024 election by calling him a "puppet of Putin" after his appearance in CNN's town hall. He spoke about his refusal to declare that Ukraine should win the war against Russia, as Trump said it was not wise to brand Russian President Vladimir Putin a war criminal.
The former governor told radio host Hugh Hewitt that there was no other conclusion to think of about Trump's move.