Chris Cuomo Avoids Discussing Andrew Cuomo's Sexual Harassment Scandal On CNN, Says He Is 'Focused on COVID'
During his CNN show on Tuesday, August 3, Chris Cuomo did not directly address the scandal surrounding his brother Governor Andrew Cuomo.
Article continues below advertisement
The anchor took a moment to congratulate Simone Biles for winning a bronze medal at the Tokyo Olympics and then moved on to cover the coronavirus pandemic.
"I'm Chris Cuomo, welcome to Prime Time," the 50-year-old told viewers. "We're focused on COVID here, especially until we get the Delta variant under control and for now — as you know — it's getting worse."
Article continues below advertisement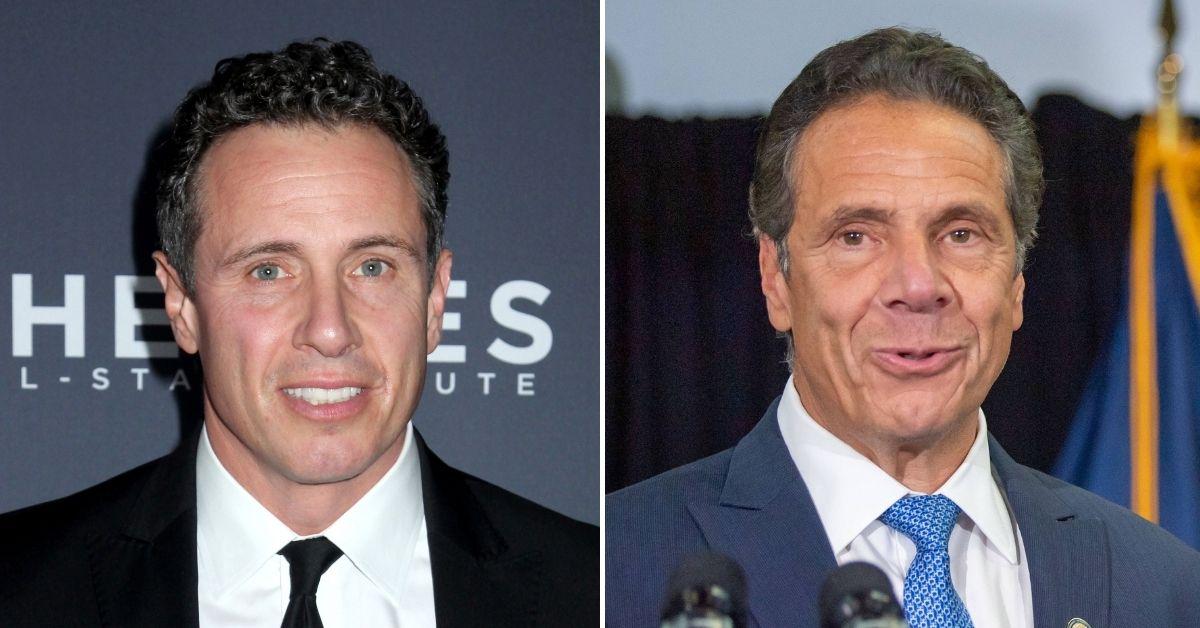 Article continues below advertisement
During the hour-long slot, Chris discussed the concern about COVID-19 cases in Florida before being joined virtually by Don Lemon to discuss the recent suicides of two Capitol police who were present during the Capitol insurgence on January 6.
"You know what? I love you, brother," Lemon told the journalist. "I love you D-Lemon," Chris responded before Lemon took the helm for Don Lemon Tonight.
Article continues below advertisement
The 55-year-old caused quite a stir online when Lemon then began covering the news surrounding his co-worker's older brother immediately after.
"The calls are getting louder and louder. This is what I'm talking about: top Democrats from New York to the White House calling on Governor Andrew Cuomo to resign," Lemon said on air. "That in the wake of a bombshell report from the state's attorney general that alleges the governor sexually harassed 11 women, including state employees and a state trooper."
Article continues below advertisement
The awkward moment comes after Chris previously apologized for putting his CNN colleagues in a "bad spot." As OK! previously reported, Chris had advised Andrew when it came to sexual harassment allegations. According to the new report, Chris was allegedly one of several people given "confidential and often privileged information," with an email in the report including a statement by Andrew that appeared to have been drafted or edited by Chris.
Article continues below advertisement
Article continues below advertisement
Andrew has appeared on Chris' show in the past. CNN previously explained they had "made an exception to a rule that we have had in place since 2013 which prevents Chris from interviewing and covering his brother," when the pair spoke "about the challenges of what millions of American families were struggling" but the "rule remains in place today. CNN has covered the news surrounding Governor Cuomo extensively." Andrew previously was in the hot seat regarding how he dealt with COVID-19 in nursing homes, having admitted a "mistake" in how his administration handled the reporting of deaths in nursing homes in New York.
The report from New York Attorney General Letitia James claimed that the politician had sexually harassed several women, and in doing so had violated state and federal laws. The report also said that Andrew and his camp had retaliated against a former employee after she accused the governor of sexual misconduct with the findings revealing "a deeply disturbing, yet clear, picture" and "a toxic workplace."