NEWS
Over 55 NY Democrats Demand Andrew Cuomo Resign As Most Shocking Sexual Harassment Allegation To Date Comes Forward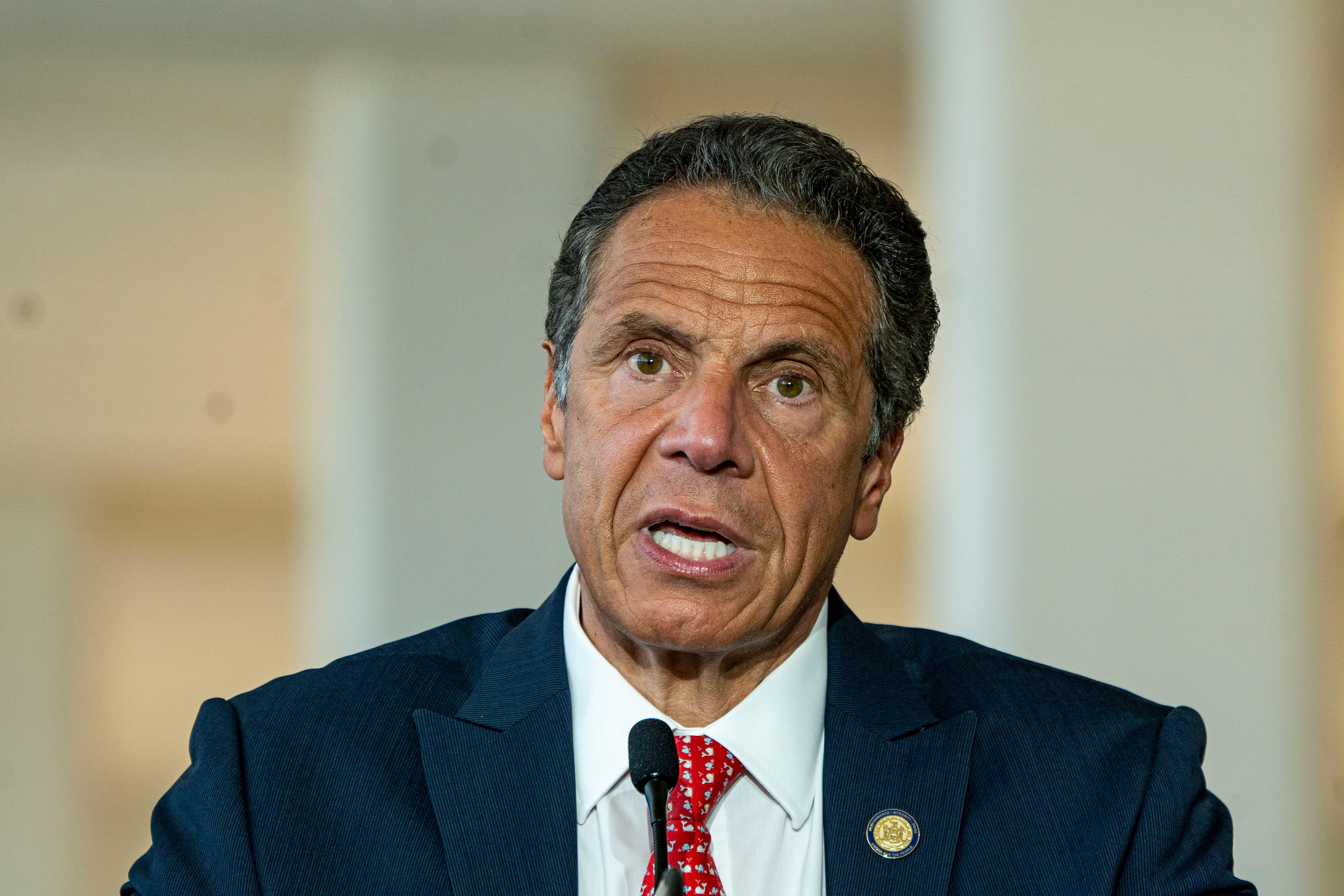 Article continues below advertisement
"In light of the Governor's admission of inappropriate behavior and the findings of altered data on nursing home COVID-19 deaths he has lost the confidence of the public and the state legislature, rendering him ineffective in this time of most urgent need," the lawmakers' joint statement read. "We have a Lieutenant Governor [Kathy Hochul] who can step in and lead for the remainder of the term, and this is what is best for New Yorkers in this critical time. It is time for Governor Cuomo to resign."
The letter comes hours after a report that the governor may have sexually harassed another woman was published in an Albany newspaper.
ANDREW CUOMO'S EX SANDRA LEE GETS EMOTIONAL AFTER SELLING HOME THEY SHARED, DAYS AFTER GOV. COMES UNDER FIRE
The Albany Times Union reported Wednesday, March 10, of a new complaint against the governor. According to the outlet, a member of Cuomo's staff was summoned to the governor's highly guarded Executive Mansion to help him with technical issues he was having with his cellphone. After the unidentified women arrived, she claims Cuomo closed the door to the room they were in, put his hands down her blouse and groped her. The woman involved in the incident has not spoken publicly about the sexual assault claims; another member of Cuomo's staff alerted the woman's supervisors to her experience.
Article continues below advertisement
"I want to address the recent allegations that have been made against me. As you probably know, the Attorney General is doing an independent review and I will fully cooperate with that review," the Governor began, while noting that his lawyers told him not to speak out until the pending review is over. "But I want New Yorkers to hear from me directly on this. First, I fully support a woman's right to come forward and I think it should be encouraged in every way."
While acknowledging that he "acted in a way that made people feel uncomfortable," Cuomo said his actions were "unintentional and I truly and deeply apologize."
Article continues below advertisement
Cuomo's public apology came after two of his former aides, Lindsey Boylan and Charlotte Bennett, accused him of sexual misconduct. Last December, Boylan — who worked for the Cuomo administration from March 2015-October 2018 — claimed Cuomo "isolated her and kissed her" and would "go out of his way to touch me on my lower back, arms and legs." He also allegedly asked her to play "strip poker." Bennett said the 63-year-old allegedly asked about her sex life and whether she would be open to dating older men.
Another woman, Anna Ruch, alleged inappropriate behavior from the Governor when the two were at the same wedding. She provided photo evidence of Cuomo holding her face and claimed he tried to kiss her.
Among the Democratic voices calling on Cuomo to resign are New York City mayoral candidates Kathryn Garcia, Carlos Menchaca, Scott Stringer and Maya Wiley as well as New York Representative Kathleen Rice, Assemblyman Ron Kim and Assembly Speaker Carl Heastie.