EXCLUSIVE
Big House Buds: Chris Watts' Prison Pal Describes Killer Dad As 'Godly' And Swears He's Innocent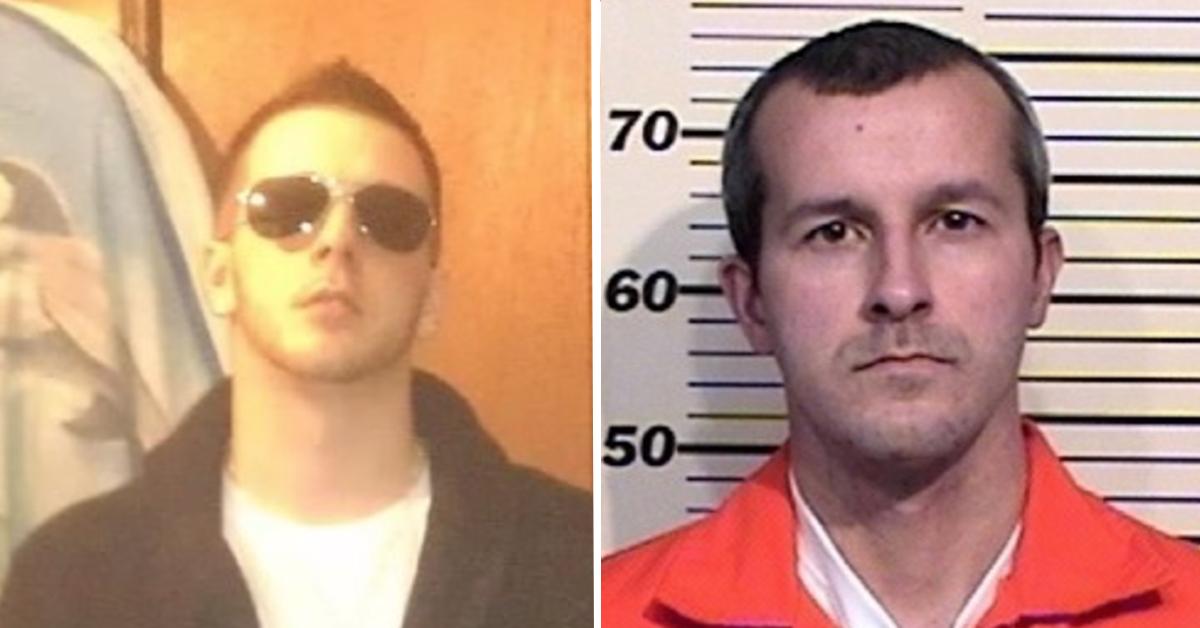 Chris Watts is playing matchmaker and insisting he is not a killer while serving multiple life sentences behind bars, OK! has learned. The convicted murderer's good friend and fellow inmate, Dylan Tallman, spoke with OK! about his time with Watts — revealing the killer dad set him up with his fiancée and explaining that he believes his pal is innocent.
Article continues below advertisement
"If you looked up godly in the dictionary, there would be a picture of Chris," Tallman said at one point in the conversation. "He's my brother. He has been there when no one else was, has helped me out when I needed someone to have my back." The two men have grown so close that they are currently writing a book of prayers together.
Article continues below advertisement
However, things were starting to look up recently after Tallman met Christa Richello. Tallman explains that Watts gave him a letter Richello had written to him, something he often does with other inmates. Tallman responded to the letter, and the two had planned to get married... until she cashed in on his name.
In October, Richello agreed to do an interview with DailyMail.com after OK! ran a story about Watts' petroleum jelly and underwear being found in Tallman's cell. While OK!'s story did not say the two men were in a relationship, Richello denied that false claim — that OK!'s bombshell discovery suggested the two "were having sex while in prison," according to Daily Mail — more than five times.
In comparison, she only explained once why she believes Watts was not guilty of murdering his wife and three children.
Article continues below advertisement
"It's just that everyone is out there making money off my name, and I am trying to tell my story," explains Tallman. He has made it through these difficult times, though, thanks to his faith. He is even recruiting for his church behind bars by bringing Watts on board. Watts, who was not a religious man prior to his time in prison, has previously claimed he communicates with his family through the word of the Lord. It is unclear, however, if his newfound fascination with religion is for self-betterment or a ploy to present himself as a changed man.
Article continues below advertisement
As OK! was the first to report, he and Tallman found themselves in trouble after a number of Watts' toiletries were found in the other's cell. The incident occurred in July and resulted in Tallman being punished for Unauthorized Transfer of Property, Unauthorized Forms of Communication, and Possession of Contraband-Miscellaneous. Watts was also punished, losing his phone privileges for two weeks and being banned from purchasing goods at the canteen for 30 days.
Tallman has a lengthy history of infractions at Dodge Correctional Institution. He is currently suing multiple employees at Dodge, which is how the Watts incident came to light. In one filing, Tallman writes that, after a corrections officer told him he was not going to heaven, Watts had to calm him down for an hour.
Article continues below advertisement
Tallman has said in legal filings he will drop all of his complaints if the state will agree to transfer him from the maximum-security prison to a mental health facility. He has been in and out of prison for most of his life, though the 27-year-old inmate has never been charged with a violent felony. Instead, he has been sentenced on charges involving drug possession, retail theft less than $500, and a single count of arson.
On August 13, 2018, 35-year-old Watts strangled his wife — who was pregnant at the time — in their Colorado home. He then drove her dead body in the family truck where he murdered his two daughters, Bella, 4, and Celeste, 3, and dumped their bodies in oil tanks at his job site.