BABIES
Chrissy Teigen Gives Candid Glimpse Of Motherhood While Breastfeeding New Daughter Esti: Photos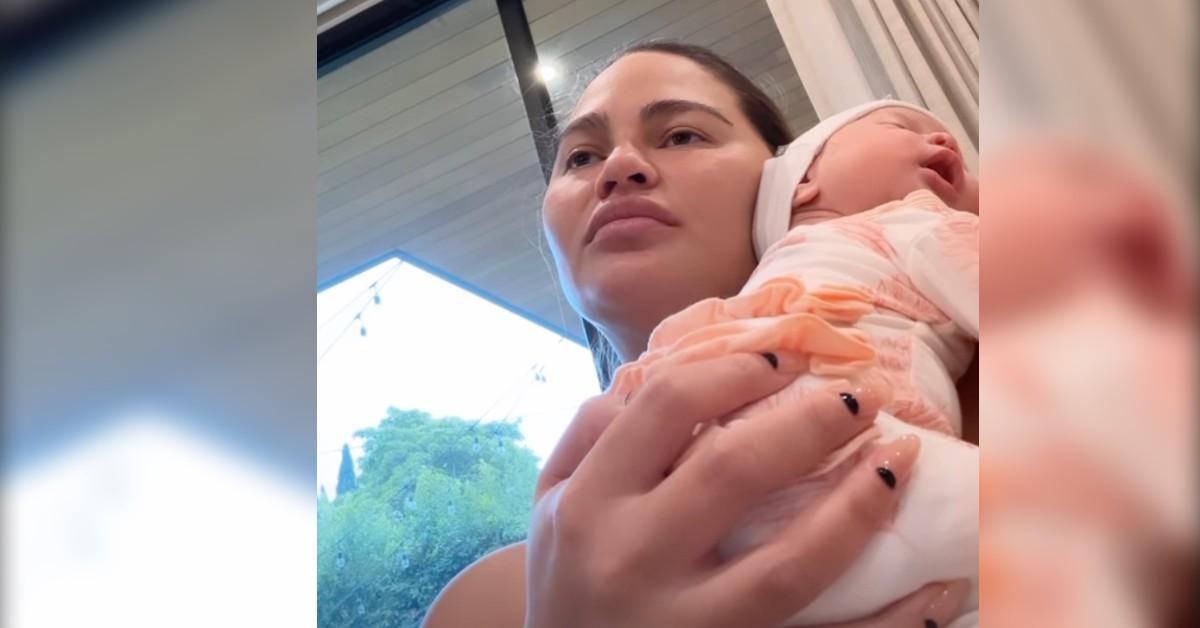 Article continues below advertisement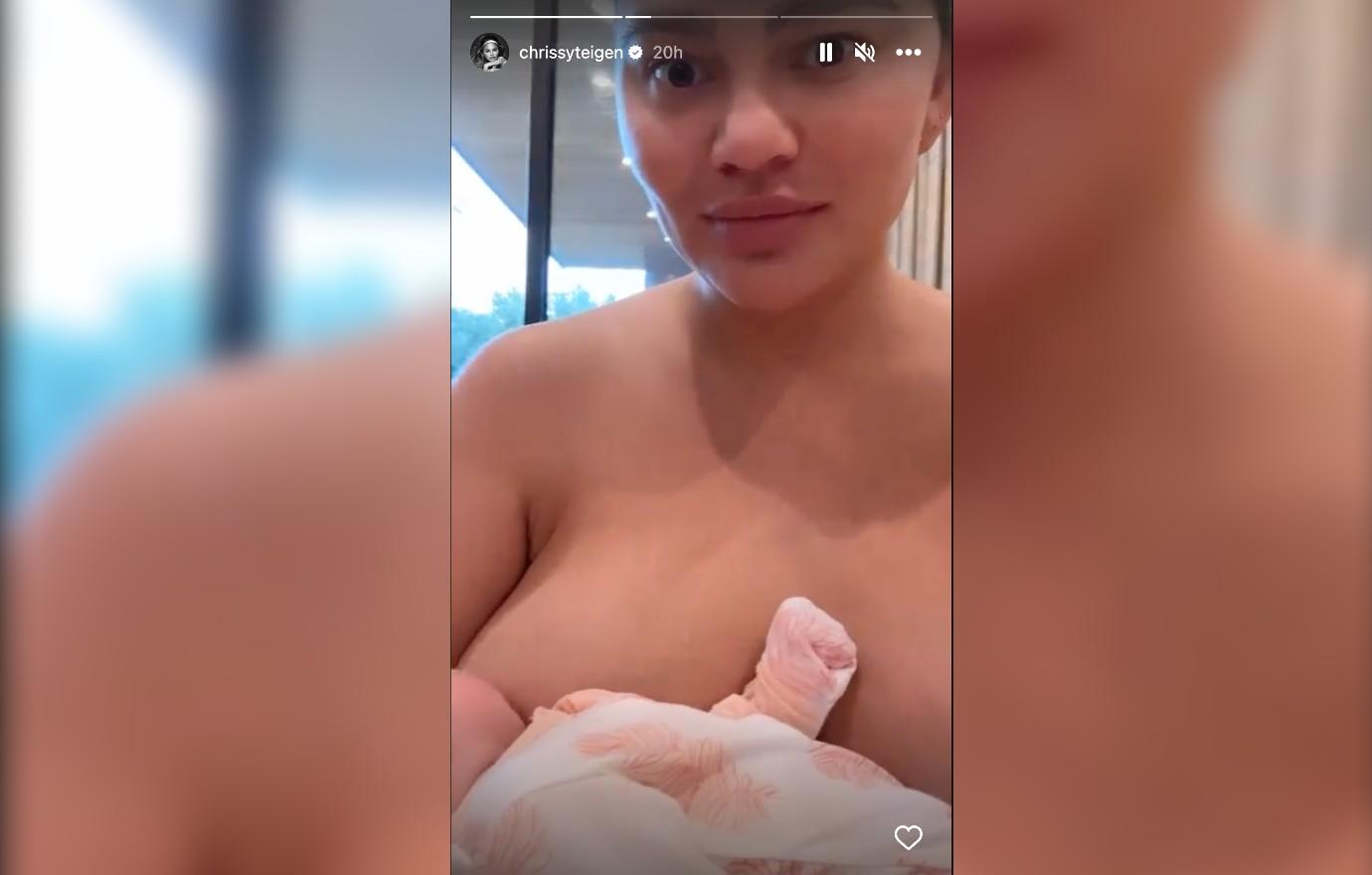 In the clip, the new baby girl laid in her mama's arms as her big brother, Miles, 4, practiced his counting skills while lounging on the couch with the ladies.
The model, who also has daughter Luna, 6, with the "All of Me" vocalist, recently spilled in a tweet she and Esti were having "a lot of boob/documentary time together right now," then listing off some of the films she and the newborn were watching while snuggled up at home.
Article continues below advertisement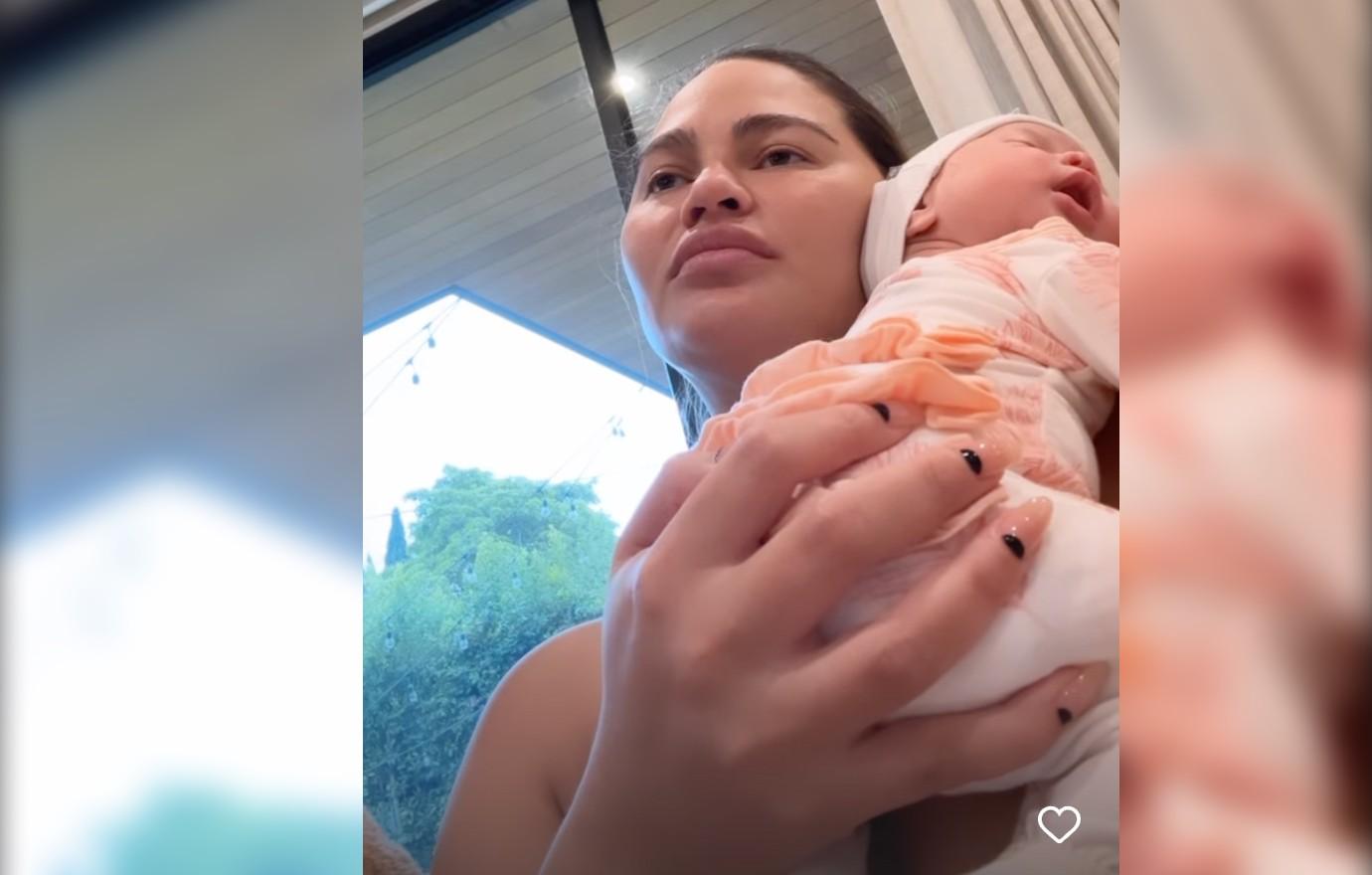 The arrival of the Hollywood power couple's rainbow baby comes after they tragically lost their son Jack due a life saving abortion in 2020 — but they never gave up hope of having another one.
"She's here!" Teigen proudly announced on Instagram six days after the birth. "Esti Maxine Stephens — the house is bustling and our family could not be happier 💕 Daddy sheds nightly tears of joy seeing Luna and Miles so full of love, and I am learning you still need diapers with a c section!? We are in bliss. Thank you for all the love and well wishes - we feel it all! X."
Article continues below advertisement
The Cravings: Hungry for More author and Legend were open and honest about how cautiously happy they were over welcoming another baby into the family following such heartache. "Every appointment I've said to myself, 'OK, if it's healthy today I'll announce' but then I breathe a sigh of relief to hear a heartbeat and decide I'm just too nervous still," Teigen explained on social media.
"Whenever you lose a pregnancy there is always cautious optimism when you're pregnant again, because you never know what could happen and you've experienced that tragedy of losing one," the Grammy Award winner said in a 2022 interview, echoing his wife.
"But everything has been great so far," he continued to gush. "The kids are excited, we're all excited and can't wait to welcome the new baby into the world."