COUPLES
Chrissy Teigen Trolls John Legend Over 'Romantic Moment' With Pal Jen Atkin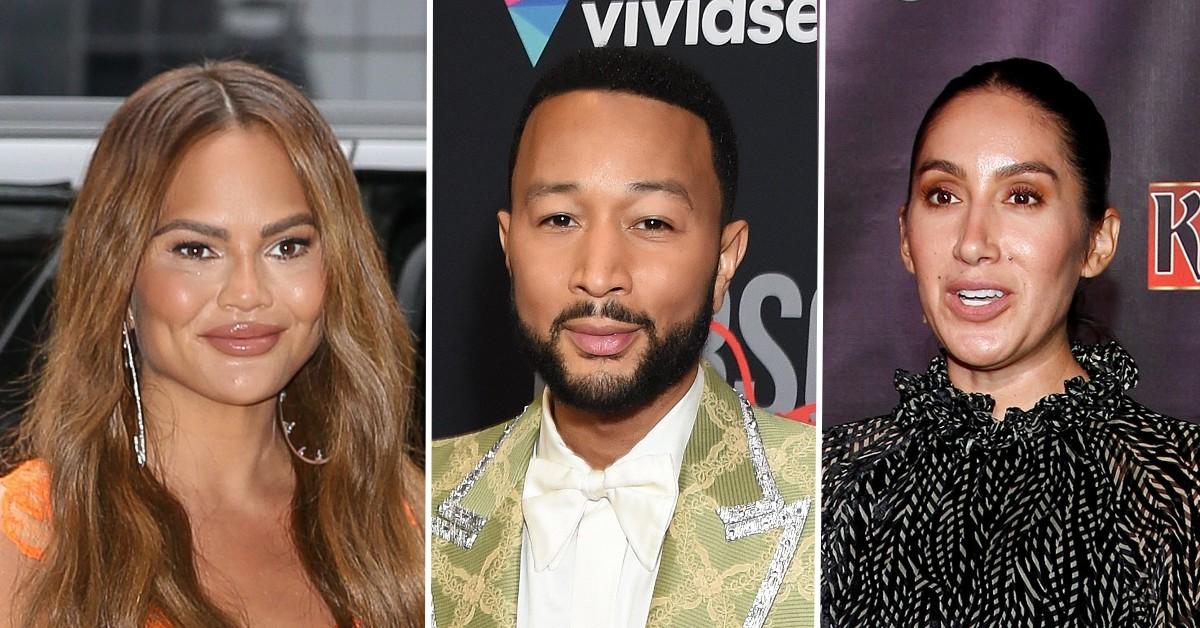 Aside from food and family, there's nothing Chrissy Teigen loves more than trolling hubby John Legend!
While hosting dinner at their pad on Sunday, June 12, the model poked fun at the enthusiastic conversation the singer was having with their good pal Jen Atkin.
Article continues below advertisement
The cookbook author, 36, recorded the two as they were chatting, and at one point, they turn to each other as Legend, 43, asks, "Are you serious?" Responds Atkin, "Swear to God."
Teigen interrupts the two, quipping, "Wow, I just caught a moment." She captioned the video, "Did I just catch a romantic connection."
The Ouai haircare co-owner, 42, reposted the clip, clarifying, "We were bonding over getting pooped on by birds at Disneyland."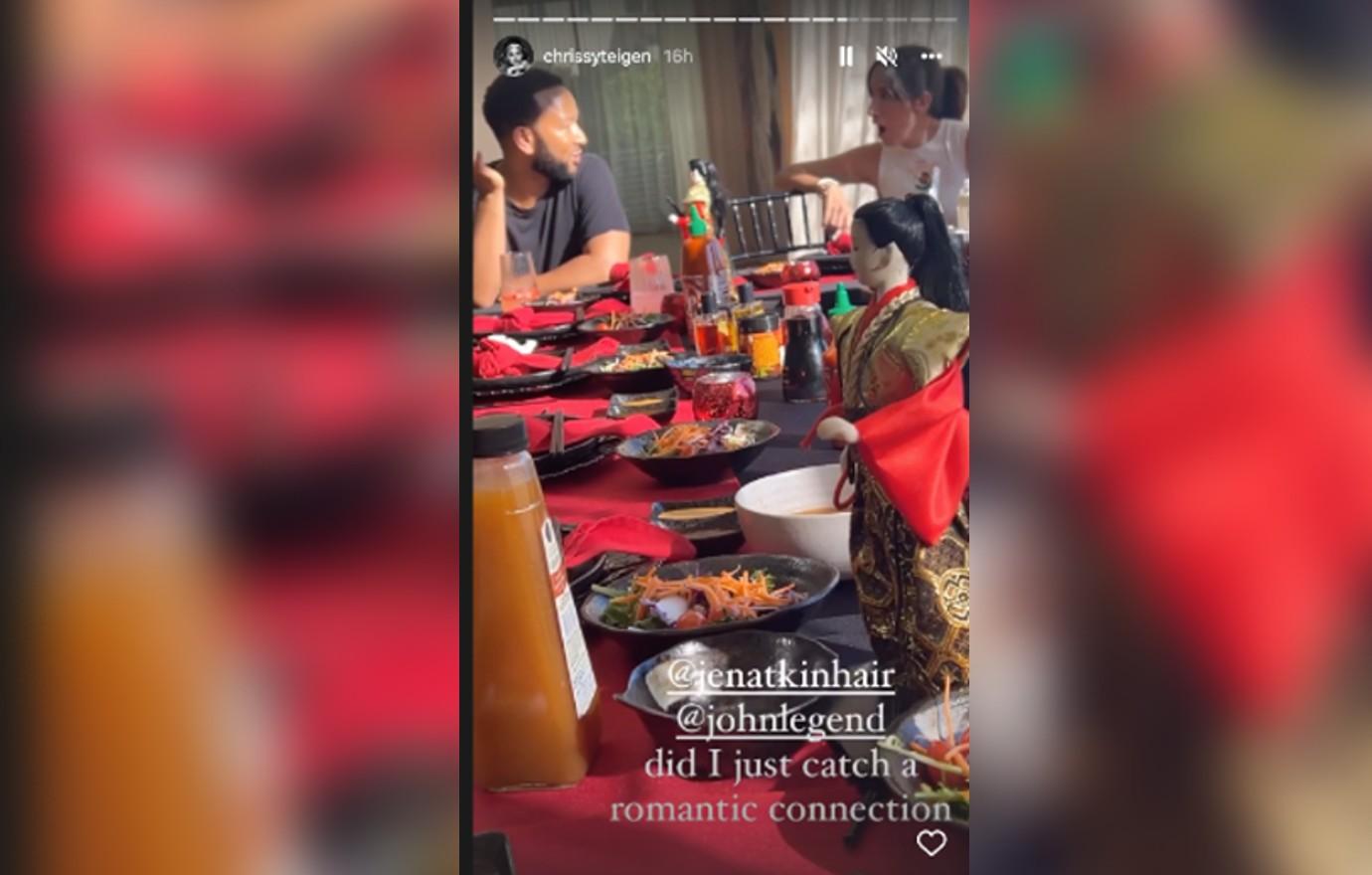 Article continues below advertisement
The couple are once again going the IVF route, and just two weeks ago, the model revealed she was still giving herself shots, something that is part of the medical process.
While saying goodbye to their third baby was unimaginably tough, The Voice host believes it also brought them closer together. "It was a tragedy. But I think it strengthened our resolve and our resilience because we were there for each other," he told The Guardian. "We came out even more sure of who we were as a couple and as a family."
Article continues below advertisement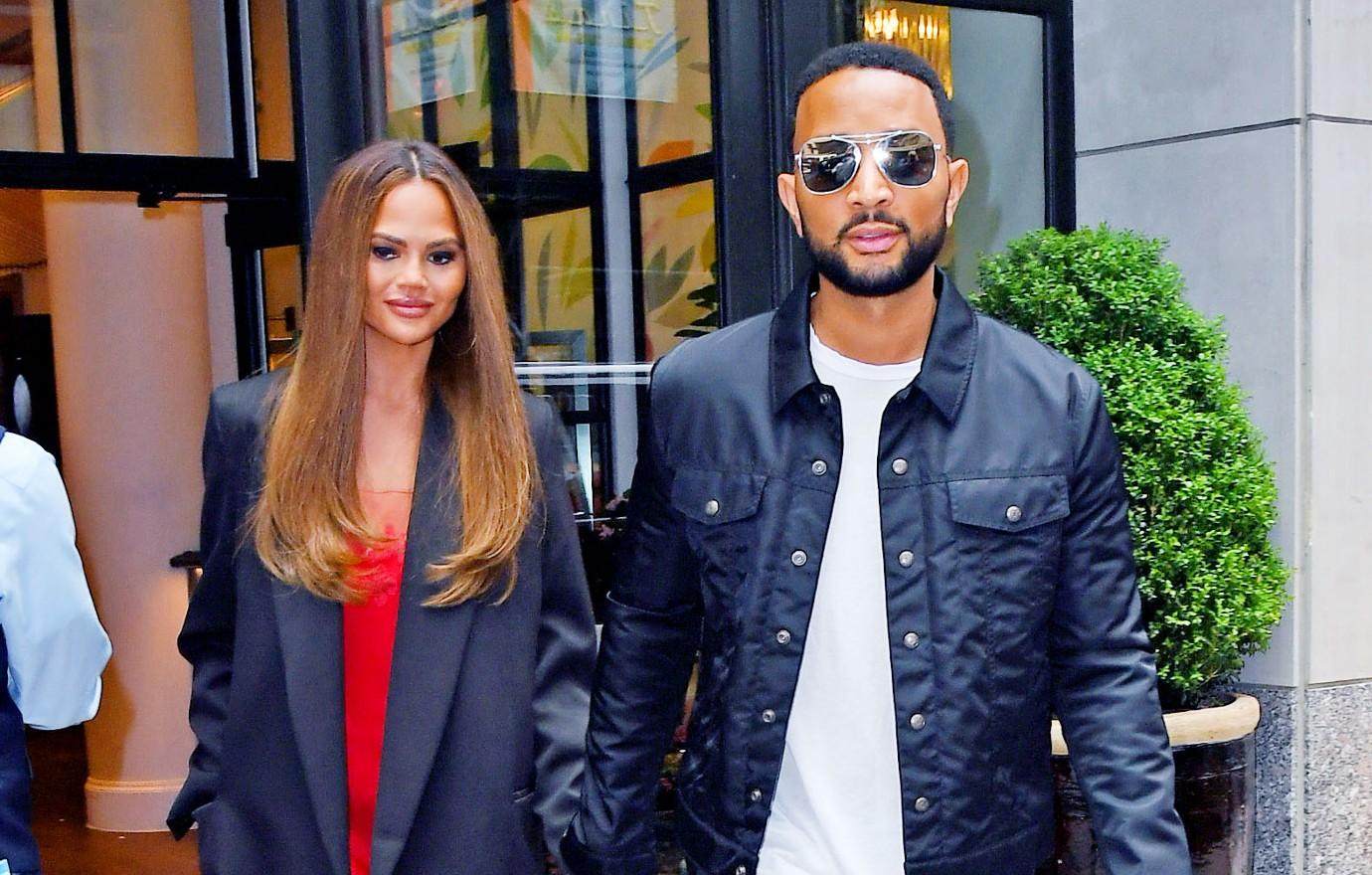 The duo shared the devastating news on social media, choosing to post photos from the hospital room. Though some people thought the situation was too intimate to be publicized, Legend has no regrets over the decision.
"It was raw, sharing our experience. I was worried but our instinct was to do it because people knew we were pregnant and Chrissy felt like she needed to tell the story completely about what happened," he explained. "Also, we found out how many other families have gone through this. It was a powerful and brave thing that Chrissy did to share that because it made so many people feel like they were seen and that they weren't alone."