NEWS
Clint Eastwood's Amazing Private Life: The Good, The Bad & The Ugly Truth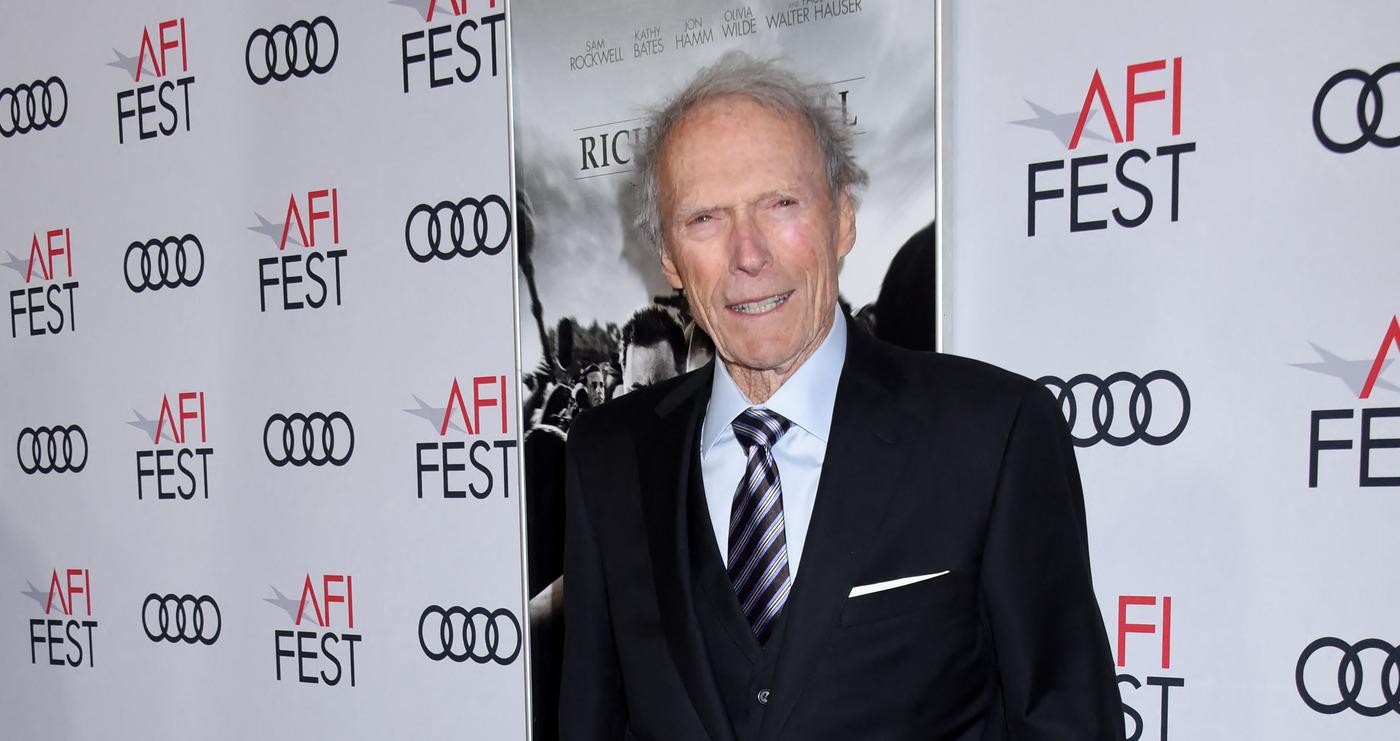 Hollywood legend Clint Eastwood has appeared in more than 60 movies and directed nearly 40 — and at 92, he's got no plans to slow down. "I keep working because I learn something new all the time," revealed Eastwood, who first made a name for himself in the late '50s as good guy Rowdy Yates on TV hit Rawhide and then on the big screen in the '60s "Spaghetti western" trilogy A Fistful of Dollars, For a Few Dollars More and The Good, the Bad and the Ugly. "It would be great to be 105 and still working on films. I like working. It's when I feel my best."
Article continues below advertisement
And he attributes part of his mega success with not going along with the crowd. "You have to trust your gut instincts," said the Play Misty for Me star. "I'm a rebel deep in my soul. I have a reverence for individuality. I got to where I am by coming off the wall."
The film icon — who is descended from Mayflower passenger William Bradford — was dubbed "Samson" by hospital nurses in San Francisco because he weighed a whopping 11 pounds, 6 ounces at birth, May 31, 1930.
He has a younger sister, Jeanne, who was born in 1934, who he's remained close to throughout his life. Eastwood's father's death from a heart attack at the age of 64 in 1970 came as a shock to Eastwood, since his grandfather had lived to be 92. From then on, he became more productive, working with greater speed and efficiency on set, and adopted an even more rigorous health regimen in his personal life. "Everybody accuses me of moving fast," said Eastwood. "I don't move fast. I just keep moving."
Article continues below advertisement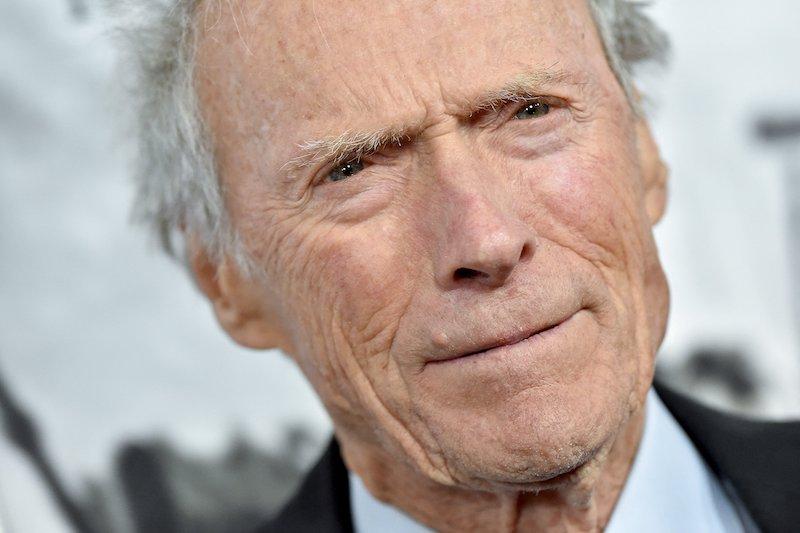 Eastwood's mom Ruth died in 2006 at age 97. When he gained his star status, he proudly escorted her to various red-carpet events and ceremonies, including the Academy Awards in 1993. His second call to appreciate life came when he almost died after a plane crash while hitching a ride on a bomber during his military service in the early '50s. "What was going through my mind was just a stark fear, a stark terror," he recalled.
Article continues below advertisement
"Everything went wrong. Radios went out. Oxygen ran out. And, finally, we ran out of fuel up around Point Reyes, Calif., and went in the ocean. So, we went swimming. It was late October, November. Very cold water. I found out many years later that it was a white shark breeding ground, but I'm glad I didn't know that at the time, or I'd have just died."
The buff Pale Rider star began his fitness program as a teenager. His mentor was the late, great Jack LaLanne, who pioneered exercise programs in the '50s. LaLanne, who lived to be a very active 96, was the original "use it or lose it" guy and spent the better part of his career urging Americans to stay in motion — something Eastwood took to heart. The muscled-up LaLanne was known to say, "I never think of my age, never. I could be 20, or I could be 100," and Eastwood feels the same way, saying, "You're as young as you feel, as young as you want to be."
But the Gran Torino star is aware the clock is ticking.
Article continues below advertisement
"Let's put it this way: There wouldn't be much point in me attending a high school reunion now because there wouldn't be anybody there," he joked.
However, Eastwood has always been an iron warrior. He lifts weights to tone his six-foot-four frame, and he's been known to adhere to a punishing regimen of sit-ups, pushups and pull-ups. "Even if I don't feel like training, I still do it," he said. "Weight training not only im- proves physical strength, but it also promotes inner values such as character and disci- pline."
Although he's a big-name celebrity worth a staggering $375 million, the humble superstar believes people can keep learning, growing and changing no matter how old they are! "I'm a moviemaker, but I have the same feelings as the average guy out there," he said. But he doesn't spend a lot of time mulling over his past. "I'm not a regrets-type person," he confided.
The star said he's "always been pretty good about watching my diet."
He follows a low-fat, high-protein plan and pays close attention to his cholesterol levels. Eastwood said he stays away from eggs and beef, but eats a lot of fish, fruits, vegetables and pasta and supplements his diet with vitamins and antioxidants.
Article continues below advertisement
The twice-marrried-and-divorced superstar has eight children by five different women — most out of wedlock — with a complex web of relationships that often overlapped.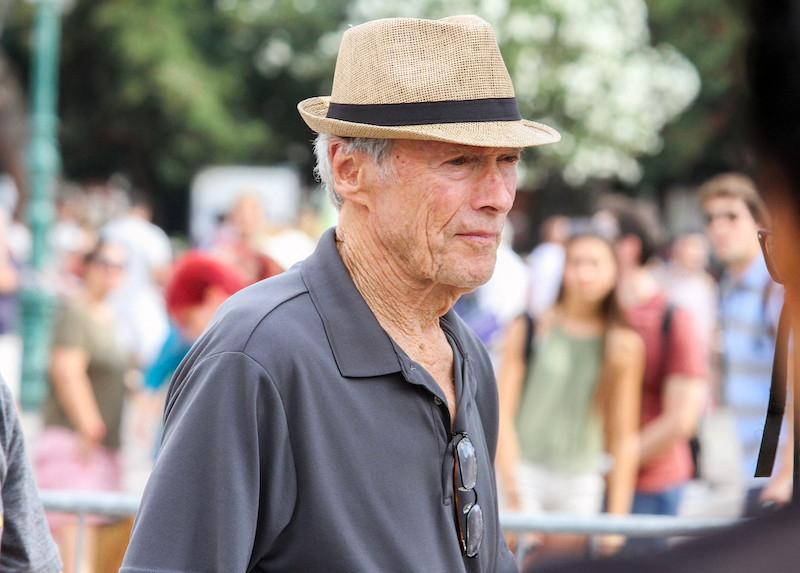 Article continues below advertisement
He's dad to Laurie, 68, who was born from an affair and adopted and whose mother's identity has never been common knowledge; Kimber, 57, the daughter of stuntwoman Roxanne Tunis; Kyle, 54, and Alison, 50, his kids with first wife Maggie Johnson, who he wed in 1953; Scott, 36, and Kathryn, 34, the children of flight attendant Jacelyn Reeves; Francesca, 28, daughter of actress Frances Fisher, and Morgan, 25, his son with second wife Dina Ruiz. In 1975, Eastwood and married actress Sondra Locke began living together. Eastwood finally divorced Johnson in 1984, but Locke remained married until her death in 2018.
When Locke and Eastwood separated in 1989, Locke — who later claimed Eastwood made her have two abortions — filed a palimony lawsuit and later sued for fraud, reaching a settlement in both cases. These days, Eastwood "keeps in touch with all eight of his children and their families," said an insider. "He's taken great comfort that at this time of his life, all his kids are close."
Article continues below advertisement
Never miss a story — sign up for the OK! newsletter to stay up-to-date on the best of what OK! has to offer. It's gossip too good to wait for!
Article continues below advertisement
As Eastwood puts it, "The people around me know that I'm a loyal citizen to the family. And that wasn't necessarily a given thing. That was acquired."
Eastwood has also prioritized his relationship with Christina Sandera, who he met when she was a hostess at a restaurant he owns in Carmel, Calif., and has been dating since 2014. "He's truly happy with her," said an insider. "She's fun, easygoing and his kids like her, too. She's on an even keel like he is." I feel there are some things and some aspects of my life that I do better or handle better," he said of his golden years. As you get older, you're not afraid of doubt. Doubt isn't running the show. You take out all the self-agonizing."
Although his mom Ruth was a religious woman and often took Eastwood and Jeanne to different churches, he isn't religious, but finds his spirituality in nature. Said Clint, "If I stand on the side of the Grand Canyon and look down, it moves me in some way ... It would be wonderful to talk with my parents again, who are, of course, deceased. It makes the idea of death much less scary. But then again, if you think that nothing happens after you die, maybe it makes you live life better. Maybe you're supposed to do the best you can by the gift you're given of life and that alone."
He added, "In the end, you've just got to be happy with what you've done. There you are."