NEWS
Bombshell: Committee Subpoenaed Phone Record Belonging to President Joe Biden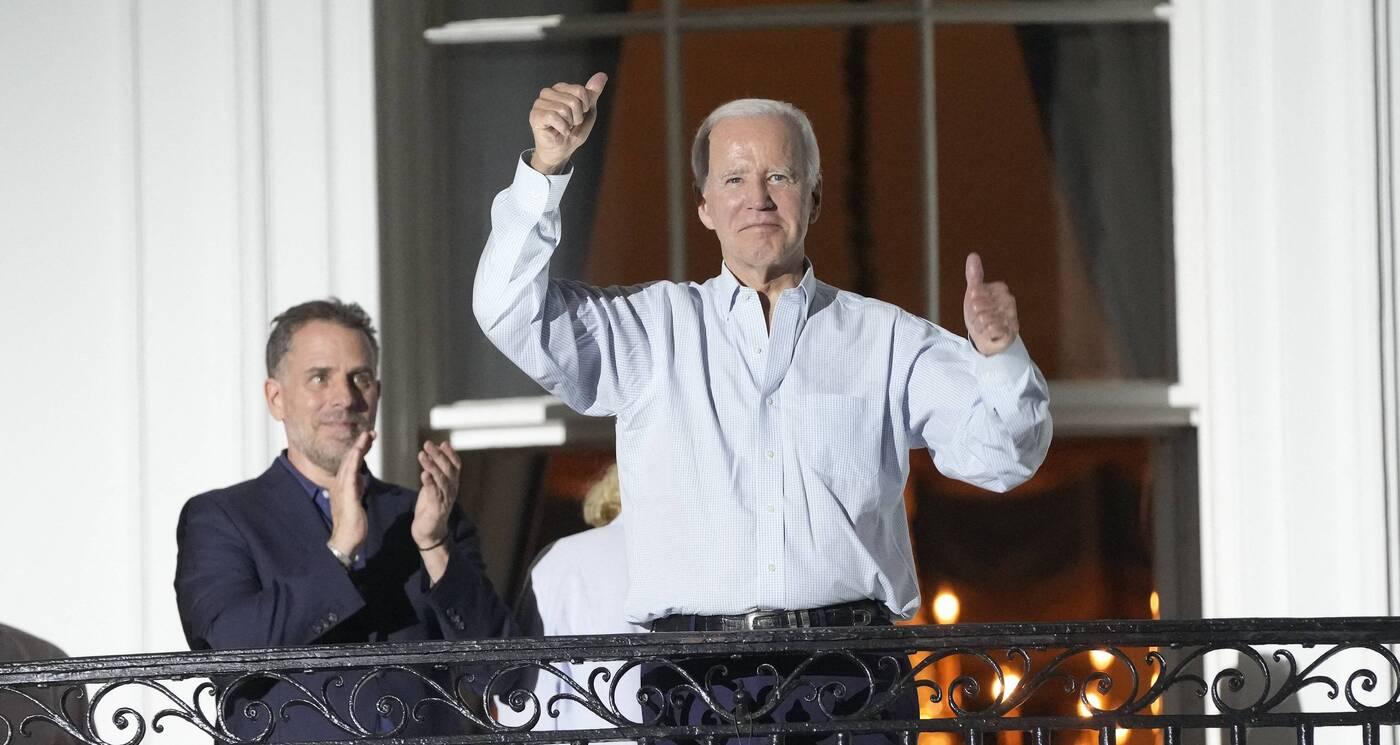 The House Oversight Committee has subpoenaed phone record of a phone belonging to President Joe Biden that his son Hunter Biden's business paid for, Peter Schweizer, Government Accountability Institute president, said in an interview on Tuesday, May 16.
Article continues below advertisement
"We obtained that phone number and we've shared it with individuals and the Oversight Committee in Congress is going to subpoena those phone records. And what's important here is that's not a government phone, this is not Joe Biden's private phone that he's paying for himself. It's actually [Hunter] Biden's business that paid for it," Schweizer said during an interview with 77 WABC's Cats & Cosby, adding that it was discovered on Hunter's laptop that he was footing the bill for his father from 2009 to 2017, which is when Joe, 80, was Vice President.
"I think it's going to yield a lot of interesting information as to who Joe Biden was talking to on this phone that was being paid for by his son," he continued.
Article continues below advertisement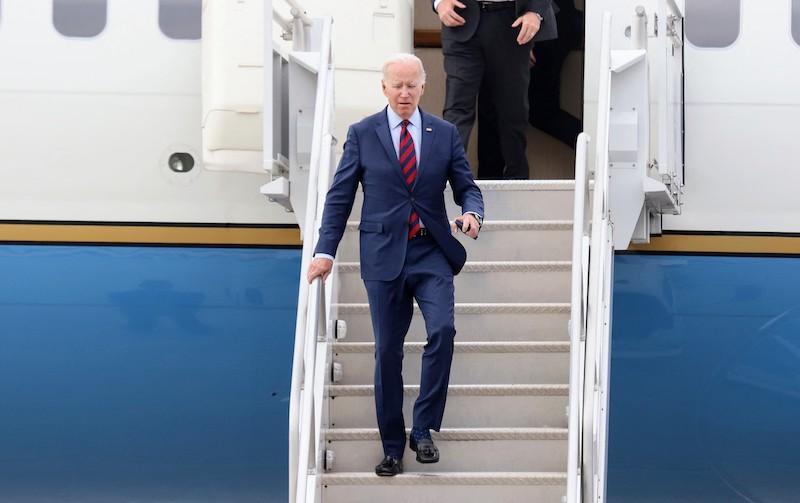 Schweizer also commented on the reported removal of the investigative team at the IRS looking into Hunter's alleged tax evasion. The reason for the removal came after a whistleblower contacted Congress about a possible cover-up going on at the IRS over the case.
Article continues below advertisement
"It's very troubling — the pattern that we're seeing here," Schweizer said. "You have these whistleblower complaints filed by people in the IRS that were looking at Hunter Biden's failure to pay taxes. They issued whistleblower complaint to Congress — the report is that those individuals had been removed from the case, which is contrary to the Whistleblower Law — you're not allowed to remove somebody from their position just because they filed a whistleblower complaint."
Schweizer said taking away the investigative team could be unlawful.
Article continues below advertisement
"What happened in 2018 was the IRS looked into the fact that Hunter Biden had taken in all this foreign income, we exposed it in Secret Empires in 2018. That sort of launched the grand jury and you had this IRS investigation. And they basically concluded that Hunter Biden had taken in millions of dollars from foreign sources, had not paid taxes on it. You have this friend, this lawyer in Los Angeles that paid two million to the IRS to pay some of the back taxes, but the IRS was looking into charges of tax evasion," he explained.
He added, "They went to congressional committees and complained that they believe there had been political interference from DOJ. I haven't seen the details, but this was the claim. And now lo and behold, the IRS says we're going to remove the team from investigating Hunter Biden, who had been on it now for what, five years, and we're going to start apparently gonna have to start the whole thing over, so what does that mean to the investigation? What does that mean? I think it's massive, but first of all…I think it's illegal by the whistleblower statute. You cannot remove somebody from their position, simply because they made a whistleblower complaint."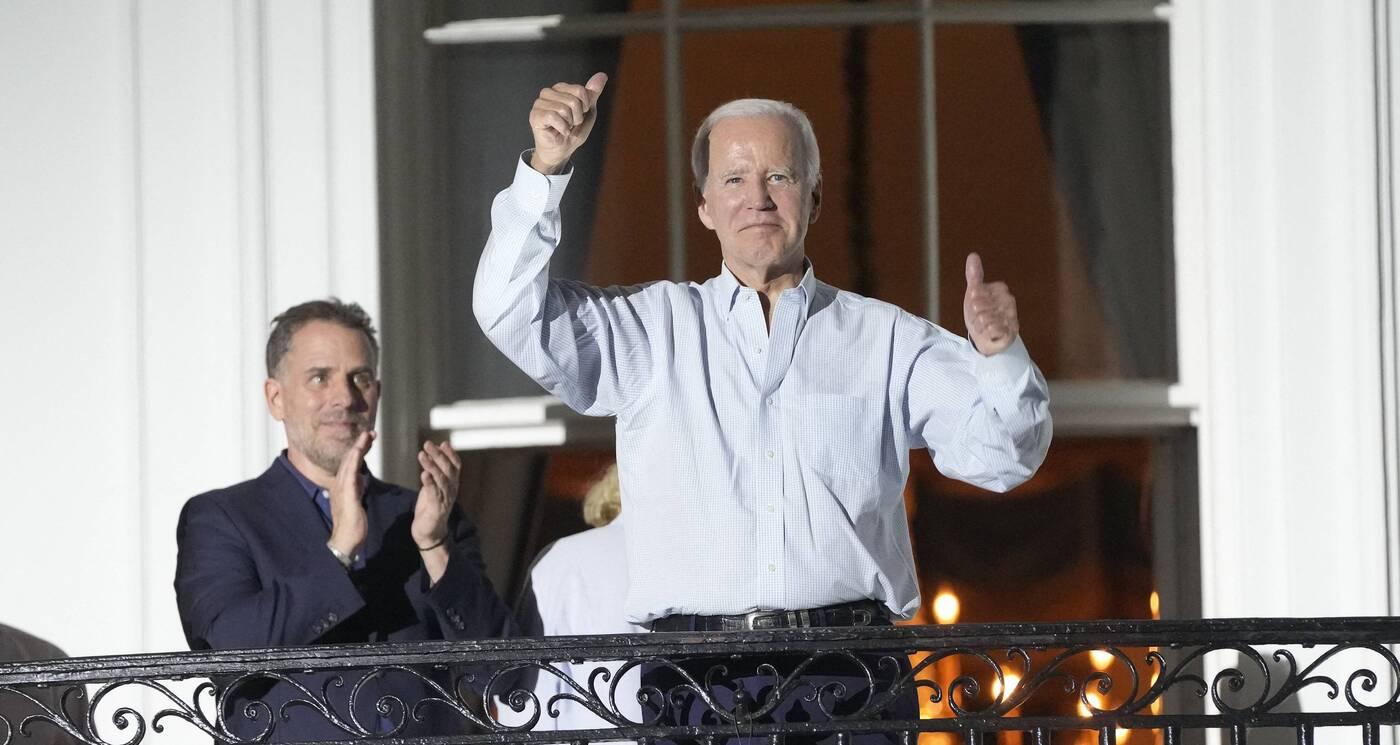 Article continues below advertisement
Never miss a story — sign up for the OK! newsletter to stay up-to-date on the best of what OK! has to offer. It's gossip too good to wait for!
The 53-year-old is under investigation for not paying taxes on millions in largely foreign-sourced income.
As OK! previously reported, Joe recently defended his son.
"My son has done nothing wrong," he told MSNBC's Stephanie Ruhle when asked the investigation. "I trust him, I have faith in him. And it impacts my presidency by making me feel proud of him."