COUPLES
Dale Moss Says 'No One' Is 'To Blame' In Clare Crawley Split As The 'Bachelorette' Star Is Spotted Wearing A Ring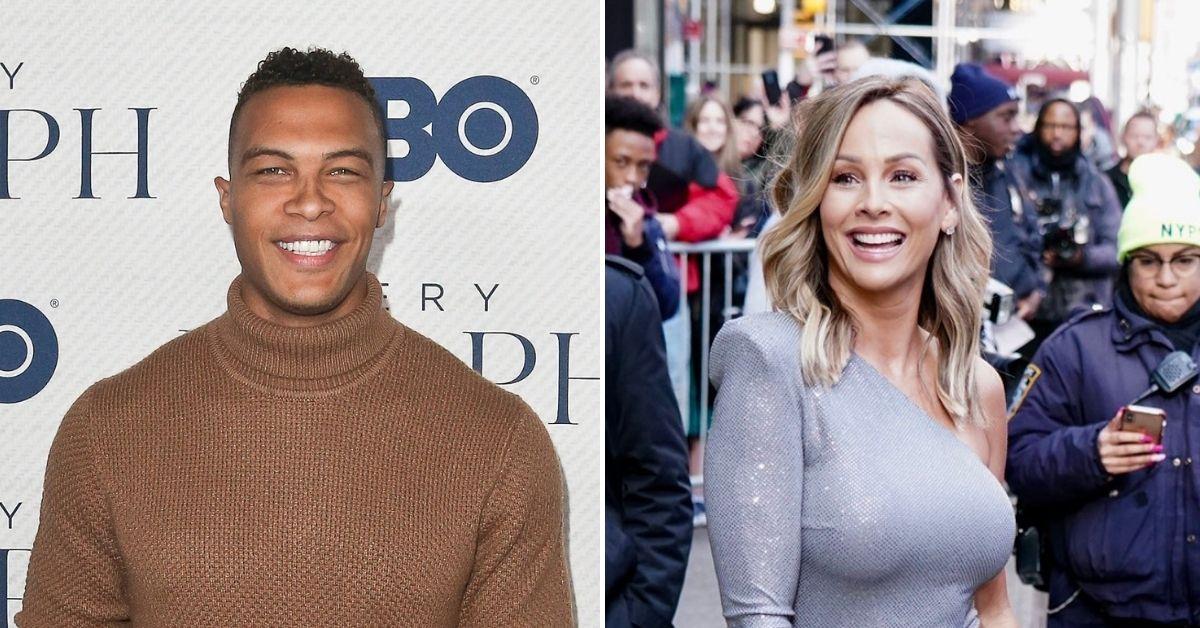 Article continues below advertisement
"I finally feel comfortable getting on here after having some time to process everything that's gone on," the 32-year-old said on his Instagram Story. "I know a lot of y'all have seen me smiling on social media and say I don't seem as hurt or burdened by this, but that's the farthest thing. This time has sucked."
"Thank God I have the friends and the family that I've had because they've literally had to carry me through the last two-plus weeks," he continued.
Article continues below advertisement
Despite the cheating allegations, Moss said that "no one" is to "blame" for the split.
"Building a relationship, in general, is tough, especially when you're doing it in the public eye. Media will take things and run with them. People will spread lies or always want to point the finger," he said.
Article continues below advertisement
For her part, Crawley said she was not "made aware of a 'mutual' statement'" when Moss decided to reveal they had gone their separate ways on social media. Despite the disagreement, Moss said that he loves and respects "Clare enough to let her know how I feel, even if that's against the expectations of everybody else."
"While this is going to be difficult, what you'll see from me is trying to practice what I preach and continue to put my best foot forward each and every day. While trying to find some sense of normalcy, I'm also going to try and find joy and happiness in each day and continue to share that. Everything else is in God's hands."
Article continues below advertisement
"Clare feels blindsided by the split," a source told PEOPLE. "She genuinely thought they could make things work and after everything she's been through, she can't believe she's in this place again."
"Dale wasn't ready for marriage and kids," a previous source spilled. "He did have feelings for Clare but he wasn't on the same page as her."
Article continues below advertisement
OK! was the first to report that Moss was seen "getting affectionate" with a woman in New York City in November 2020 and was "in SoHo with three women," with Crawley noticeably absent.
The couple met on Season 16 of The Bachelorette and Dale popped the question while filming only weeks into the season. The hairstylist left the show prematurely to be with who she thought was "The One."
Article continues below advertisement
However, a source exclusively told OK! that Moss might have to hold his tongue about what really happened. "Everyone on the show signs a contract that they cannot do press without permission for one year after the season finale airs," the insider explained. "Dale is still under contract and runs the risk of getting sued if he opens his mouth."
Article continues below advertisement
Meanwhile, Crawley was spotted wearing a ring on Monday, January 25. The 39-year-old seemed to be in good spirits, as she hung out with a female friend in Sacramento, Calif.
The rock on her left hand may not be the engagement ring but possibly the Miss Diamond Ring by Michelle Demaree she wore on the reality show as "a commitment to myself first and foremost, to embody self-love."
Page Six was the first to report on Crawley wearing a ring following the split.