EXCLUSIVE
D'Arcy Carden 'Would Give Anything to Work With' 'The Good Place' Writers Again, Says She's 'in' for Potential Spin-Off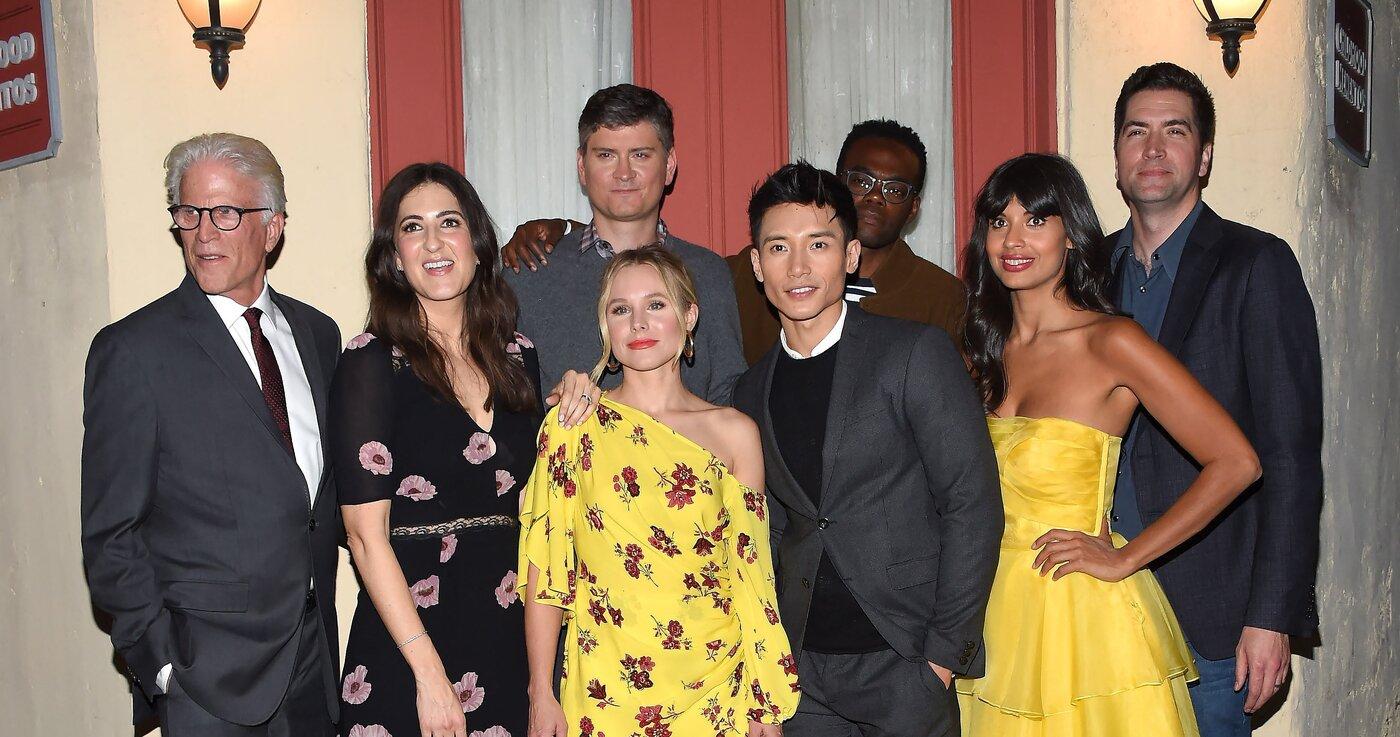 If you fell in love with Janet on The Good Place, so did D'Arcy Carden, who plays the adorable and lovable informational assistant in the beloved series, which aired from 2016 to 2020.
Article continues below advertisement
Though the series only went off the air a few years ago, the star isn't opposed to getting the gang back together again in the future. "It seems a little early for a spin-off, but here's what I'll say: I love Janet so much. It was such a joy to play her. I feel like she is me and I am her, and we are one," the 43-year-old exclusively tells OK! while discussing her partnership with Citizen Watch America's CZ Smart. "She's such a big part of me."
"I adore [creator of The Good Place] Mike Schur. As we're talking, Kristen Bell has texted me. I am doing a play in New York right now, and William Jackson Harper, who played Chidi Anagonye, is also doing a play. He talked me into it by saying, 'We can just meet after our shows and eat fries every night.' This cast is so close. I would give anything to work with these writers again, so it would be an easy answer for me. I'll do whatever Mike wants. If he wants to do a Janet show in one week from today, I am in. If he wants to The Good Place reboot in 10 years, I'll do whatever he wants!"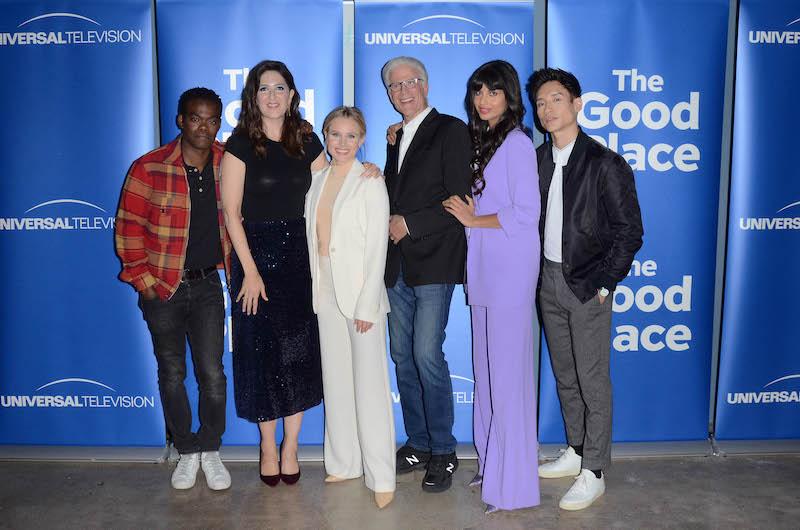 Article continues below advertisement
The show, which focuses on Bell's character, Eleanor Shellstrop, as she navigates the afterlife in the Good Place after meeting Janet and "architect" Michael (played by Ten Danson). "I loved trying to find how to make Janet relatable and have human-like qualities even though she wasn't necessarily a full human," she explains. "When Mike first thought of this show, he thought of this Janet character being a machine or computer. When he decided to make her human, everything changed for him and the writers. I had this fun challenge of trying to make her relatable and someone people could connect with. That was a fun challenge. I loved that character."
The NBC series put the brunette beauty on the map, and she's forever grateful. "I feel so lucky because it was such a good show, and I'm so proud of it," she gushes. "It's one of my favorite shows too. I get to be part of a show that I am also a fan of, too! I was a struggling actor for so long and opportunities like these are so rare."
Now that Carden is starring in the Broadway series The Thanksgiving Play, she gets to interact with fans after the show, which melts her heart. "It really affected people," she says. "You get to hear their story, like The Good Place helped me through my grandpa's death or this helped me through the pandemic. It's an honor that I can't even put into words. I'm so lucky I got to be part of something that actually touched someone."
Article continues below advertisement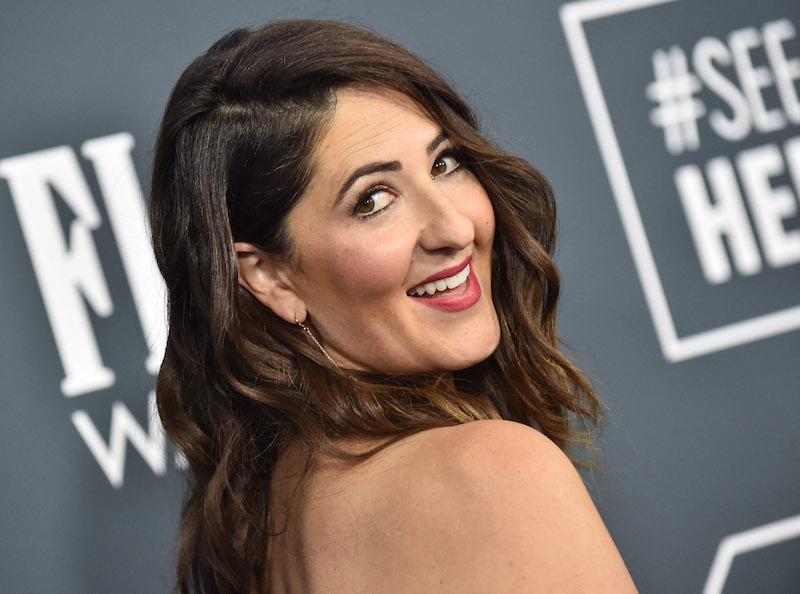 In the meantime, since the California native is exerting a lot of energy each night, it makes sense she wanted to partner with Citizen Watch America's CZ Smart. "I'm a wellness enthusiast. I want to be my best self when it comes to sleeping enough and eating right and taking care of my body, and I feel like there's so much information out there that's a little bit of a one size fits all type thing. What I love about this watch is it is made specifically for you and hones in on what makes you be your best self."
Article continues below advertisement
"You can get into a rhythm where you're doing things that are best for your body, mind and brain. Being an actor, I'm on stage at night so my sleep schedule can be strange. It's nice when something like this tells you what to do. The app is user friendly and has so much helpful information," she adds. "You can keep going and find out more and more details. It learns your behavior and patterns, and it's a great way to schedule your life. It was developed using research pioneered by NASA Ames Research Center and AI models built with IBM Watson®, which is beyond my comprehension."
Additionally, the watch scientifically determines a wearer's Chronotype (a hereditary trait that marks an individual's preferred timing of sleep and wake), forecasts the level of a wearer's cognitive and physical energy 24-hours ahead with an hourly Power Score, and provides radically personalized insights and scientifically backed Power Fixes to help a wearer extend peaks or curb drops in alertness.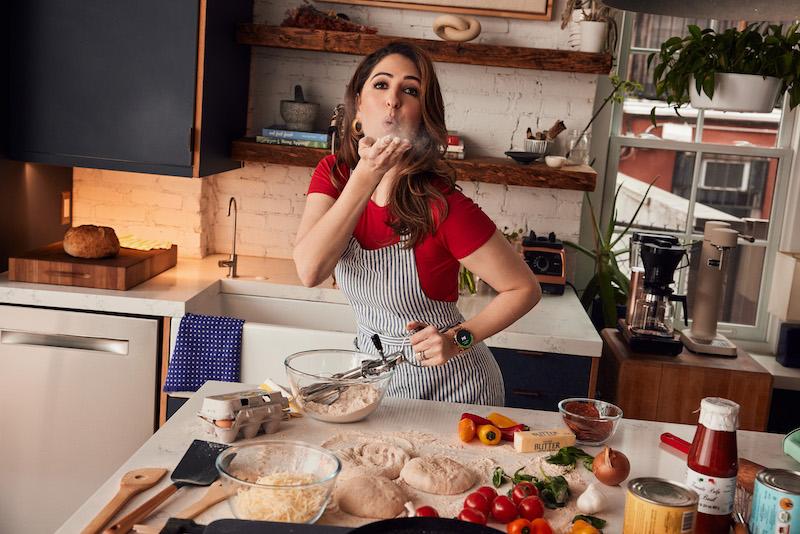 Article continues below advertisement
Never miss a story — sign up for the OK! newsletter to stay up-to-date on the best of what OK! has to offer. It's gossip too good to wait for!
"It's been so helpful and good for not just my body but my brain, too," she shares.