NEWS
Debra Messing Or Nicole Kidman As Lucille Ball? Who The Internet Has Dubbed A Better Choice To Play The Iconic Actress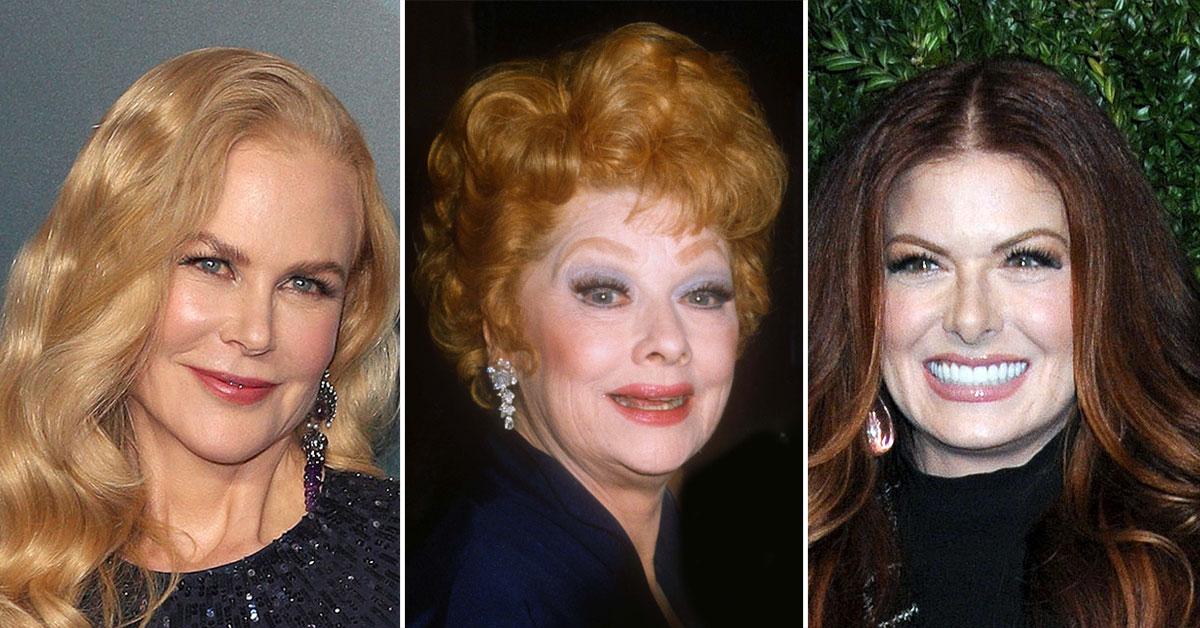 Article continues below advertisement
Article continues below advertisement
Even One Day at a Time actress Valerie Bertinelli chimed in, saying that "Debra Messing was robbed."
Messing got in on the action herself, retweeting several messages that supported her being cast as the TV star. The 52-year-old actress made it clear that she was "available" to play the role, after a fan questioned if her being busy with other productions was the reason she didn't get the part.
Article continues below advertisement
Messing has long been a fan of Ball, and during the last season of Will & Grace, she explored the world of the Ricardos as part of an episode. The cast recreated several classic bits, alternating roles, with Messing's character dressing as Lucy for the hilarious (and iconic!) drunken Vitameatavegamin commercial from I Love Lucy.
Watch the clip below.
The upcoming Being the Ricardos film has been in the making for quite some time, and at one point had Cate Blanchett attached to star as the loveable redhead. The movie will take place during one week of production of the classic I Love Lucy sitcom, as Arnaz and Ball run into a crisis that threatens to derail their relationship and their careers.